*This post is sponsored by The Home Depot.
What's up readers, it's Jen's husband, Adam! Personal protective gear is one of the most important investments you can make in the workshop… or at least that's what Jen tells me EVERY SINGLE TIME I touch the miter saw without eye protection or use the table saw without a push block. But the one thing she never has to remind me to use? GLOVES. Mainly because I've had my share of monster splinters because she makes me lift ALL THE THINGS. Now, I've tried a lot of gloves – everything from gardening gloves to combat gloves – and the Firm Grip Trade Master has become my "go to" gloves in the shop.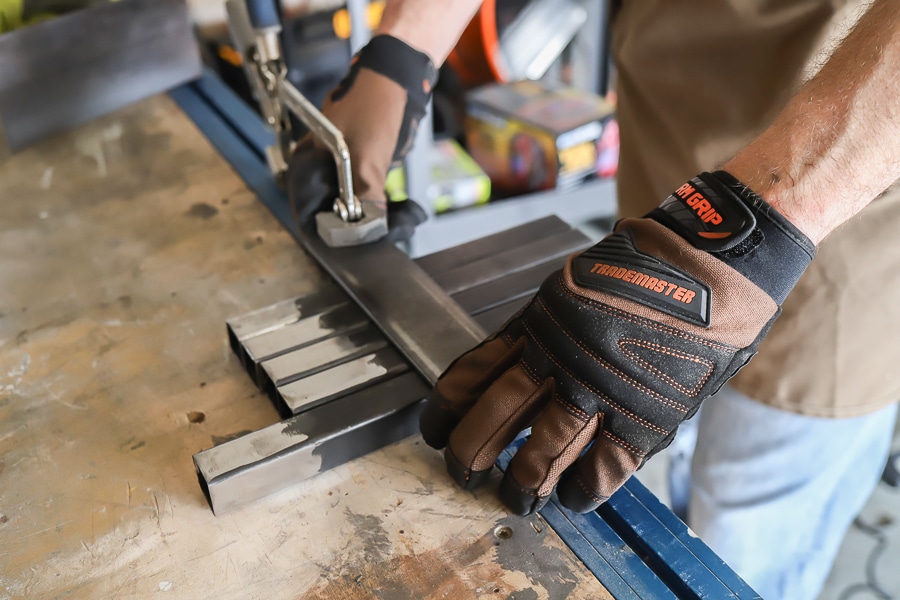 FIRM GRIP TRADE MASTER LARGE TAN DUCK CANVAS GLOVE
Heavy duty duck canvas

Impact protection

Quick dry

Machine washable

Touchscreen compatible

I started using the Firm Grip gloves when Jen was learning how to weld. Handling all that unfinished metal leaves some nasty metal splinters and there's a ton of greasy residue on the metal that takes forever to get off your hands. These gloves have the best grip I've ever seen, which means I no longer have to employ my world-famous death grip to keep the square tube stock from slipping out of my hand.
I don't know what "duck canvas" is other than TOUGH. This stuff is pliable without giving up protection so I have all the dexterity I need without worrying about metal splinters slowing me down. Now I'm sure you think dragging them around all the time would toughen up my knuckles, but let me tell you, I'm a big fan of the extra padding in the knuckles.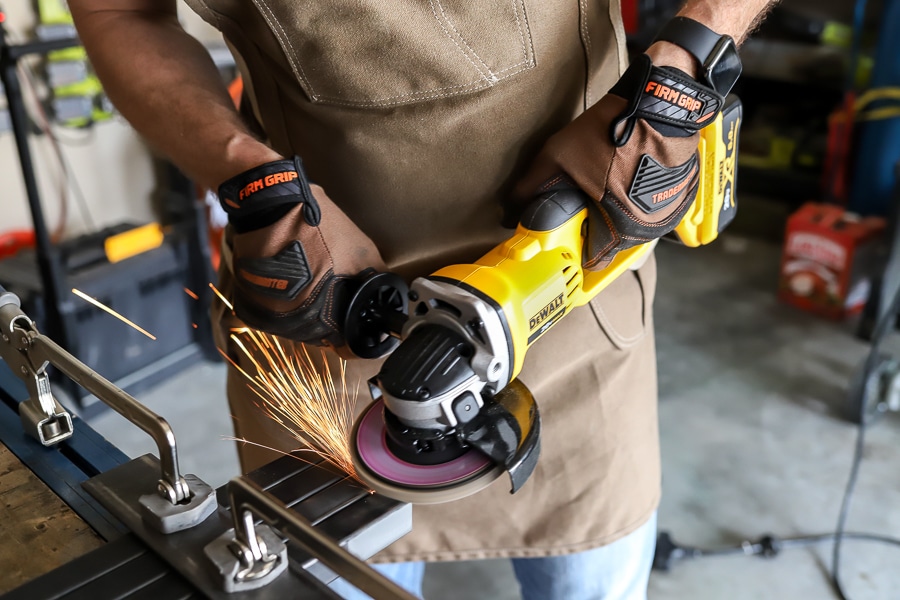 Another brilliant feature that is especially beneficial in The House Of Wood shop is that they are touch screen compatible. I can't work without music and Jen can't handle my music. She thinks the Beatles are better than the Eagles. Crazy talk. Plus, I listen to a lot of 60's, 70's, and 80's country music which SOME PEOPLE AREN'T REFINED ENOUGH TO APPRECIATE. (Basically she makes me change the music when she's in the shop).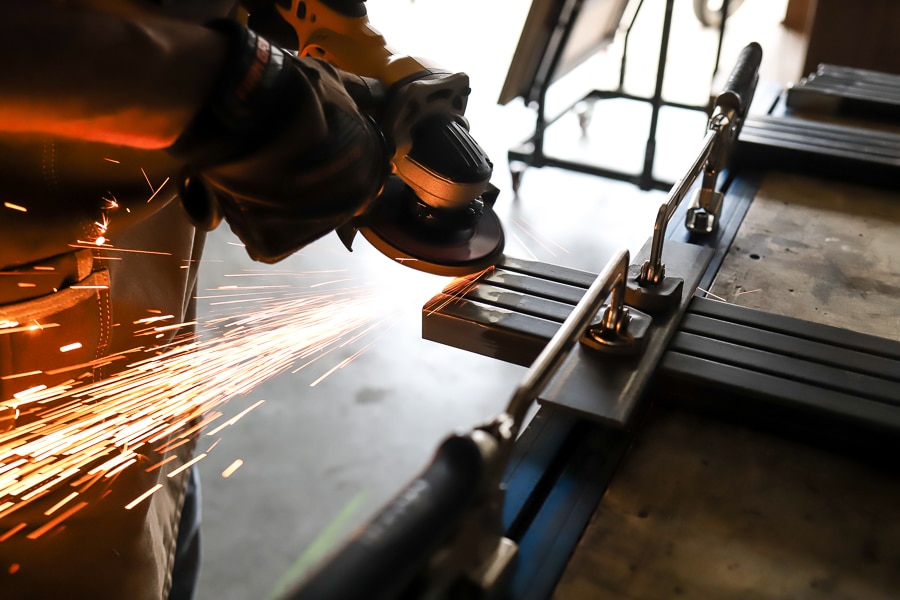 And apparently there is such a thing as an "Instagram husband" and I am now one of them, so touch screen compatible gloves are a must.
All in all, these are my favorite gloves to use in the shop for metal working or wood working and so far, they're the toughest I've used. If you're in the market for some tried-and-true work gloves, I highly recommend them. Check them out on HomeDepot.com.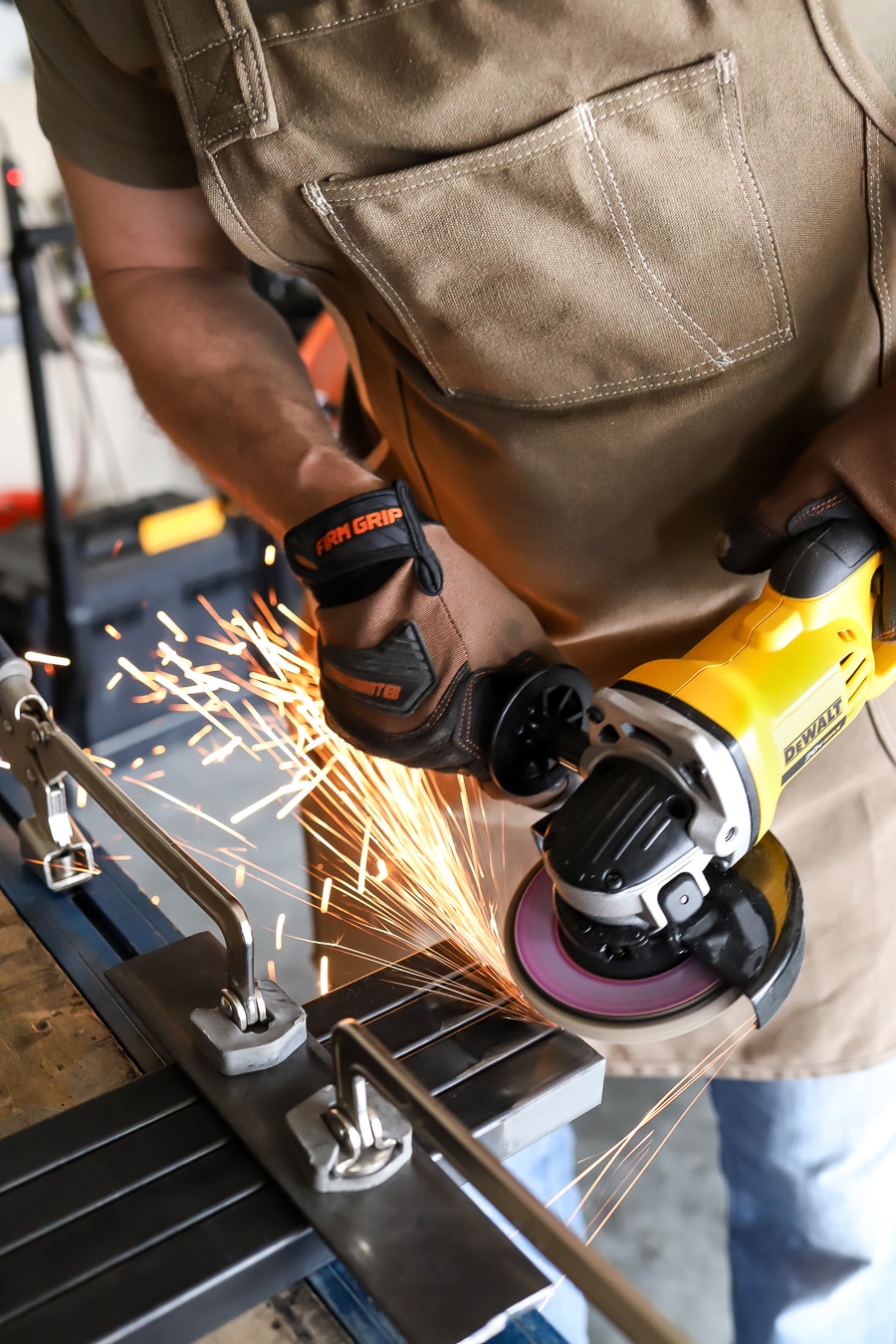 *I acknowledge that The Home Depot is partnering with me to participate in the ProSpective 2018 Campaign. As a part of the Program, I am receiving compensation in the form of products and services, for the purpose of promoting The Home Depot. All expressed opinions and experiences are my own words. My post complies with the Word Of Mouth Marketing Association (WOMMA) Ethics Code and applicable Federal Trade Commission guidelines. This post contains affiliate links. To read my full disclosure policy, please click here.