Today is this handsome fella's birthday: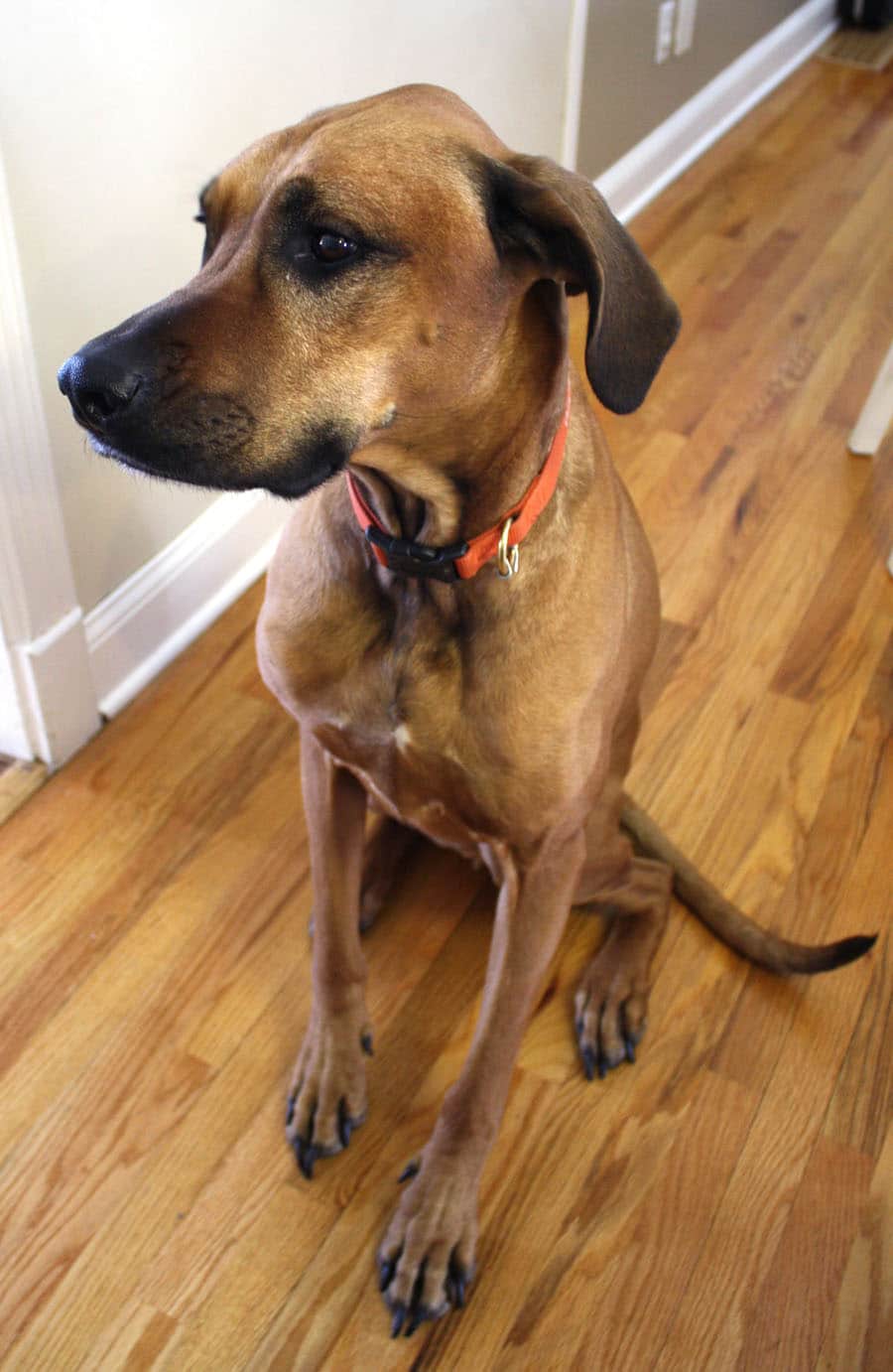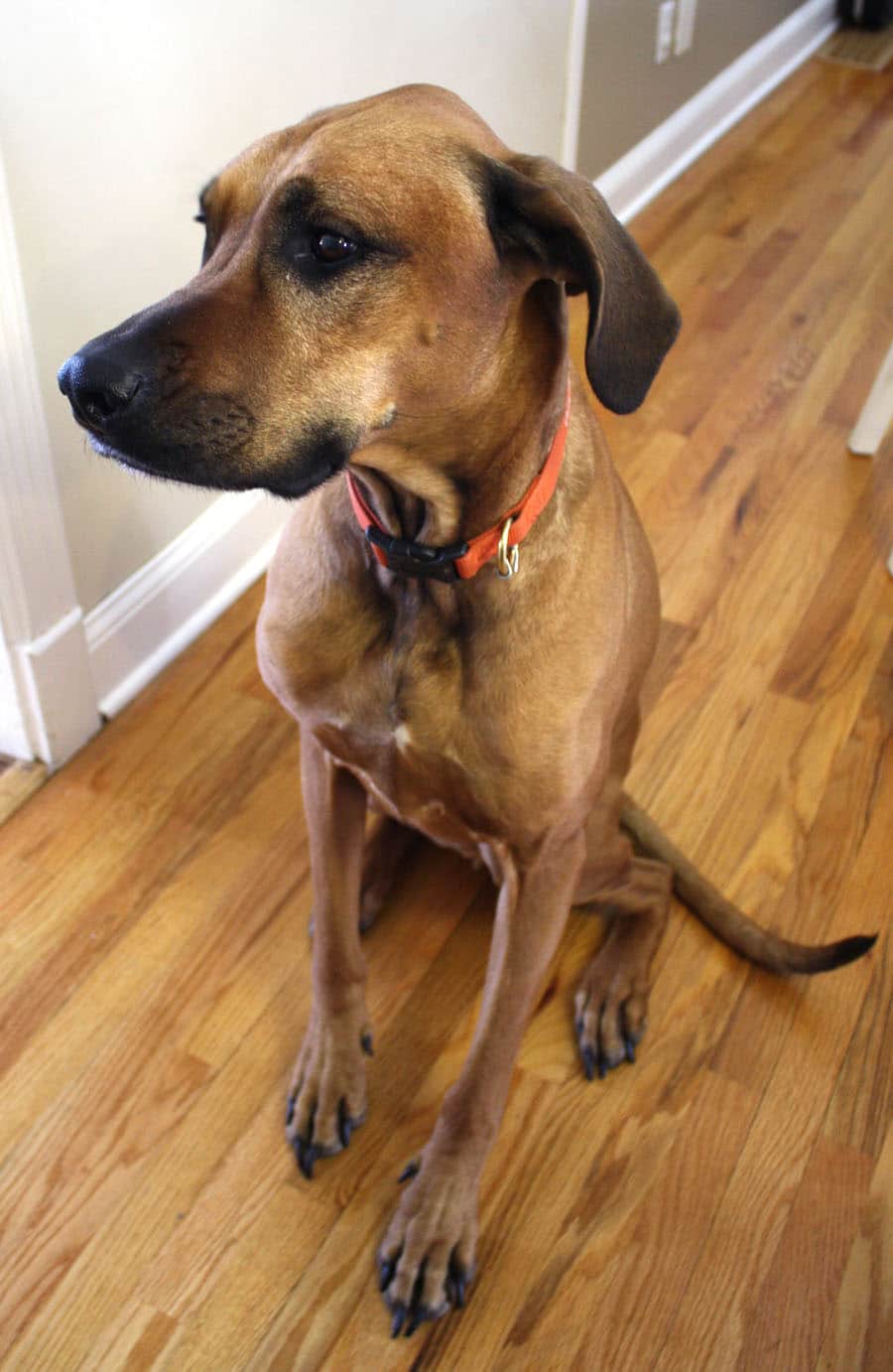 Every year, we do something special for his birthday, whether it's baking homemade dog biscuits or taking him to the dog bakery to pick out his own birthday cake. Since I have a sous chef these days, we chose to bake some homemade "pupcakes" for our favorite furry boy this year. Not only did Watson devour them, it was a fun little toddler activity too!
Here are the players: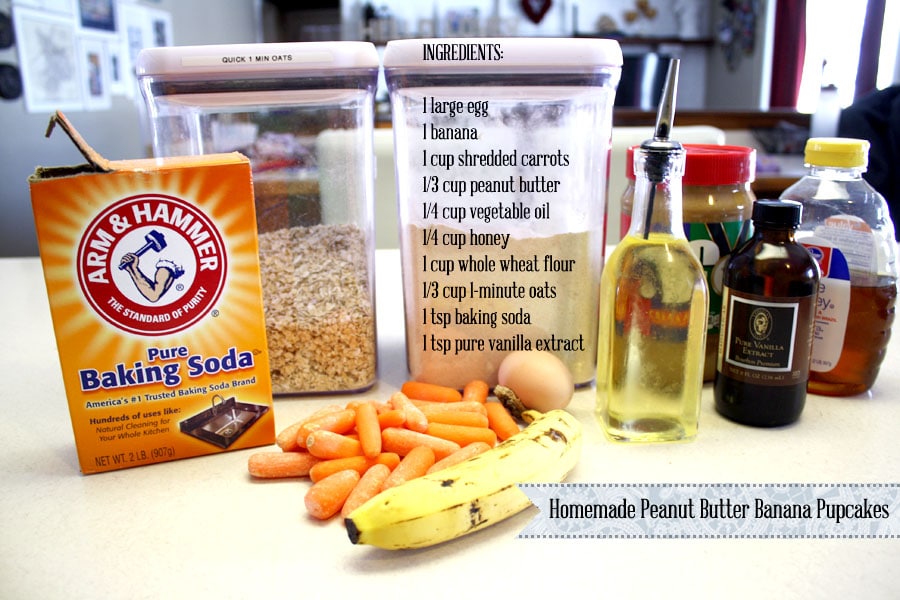 Do yourself a favor and either buy the shredded carrots in a bag, or at least don't try to shred baby carrots. Save your fingers. Doh!
Okay, so you basically just mix the wet and dry ingredients separately, then combine them. So easy, even a 3-year-old can do it (I did the carrot-shredding part. No toddler fingers were harmed in the making of this baking extravaganza)!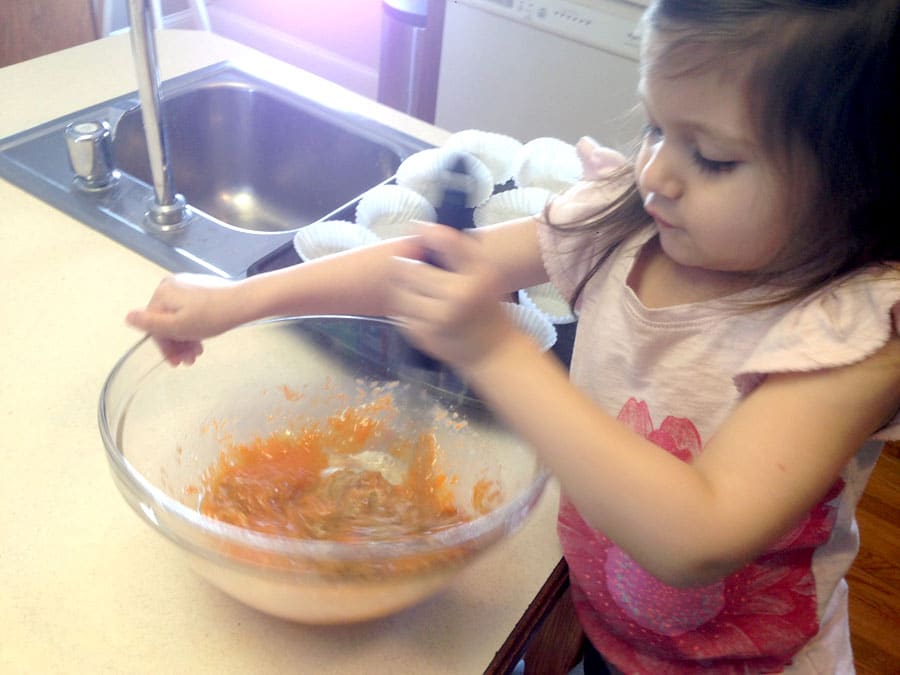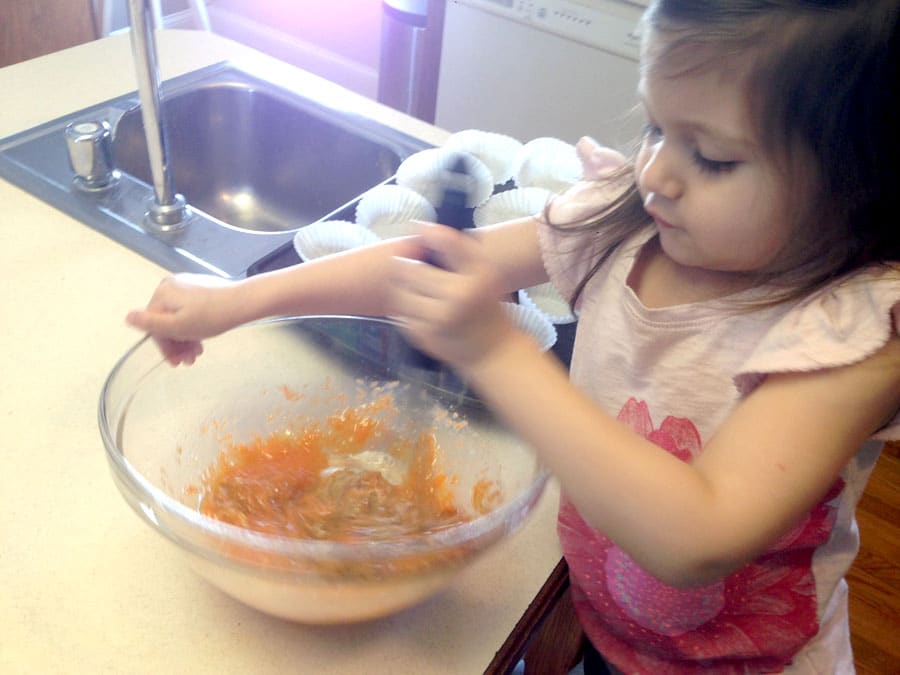 After you're done mixing everything together, don't forget to let your pup lick the spoon!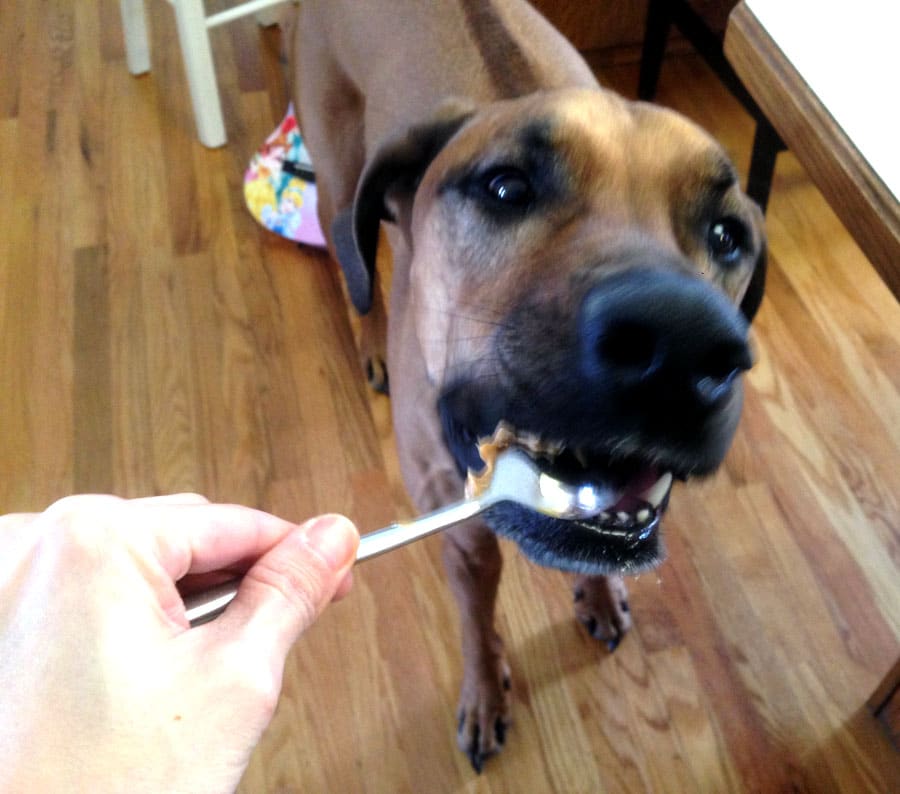 Then just fill each lined cupcake tin about 2/3 full: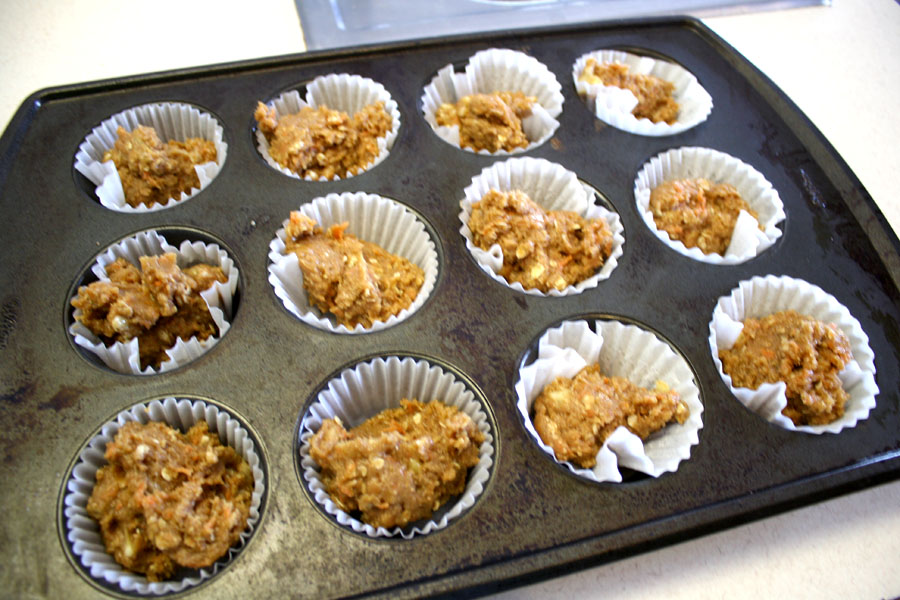 Pop 'em in a 350 degrees F oven for about 15-20 minutes. Here's what they looked like after baking for 18 minutes: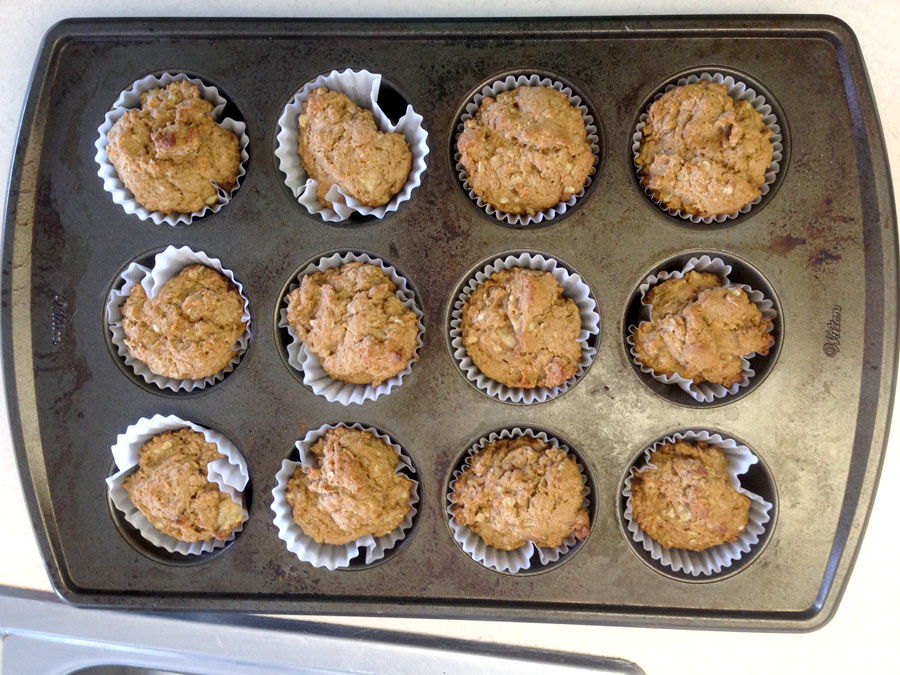 Then you can opt to frost them (your pup will thank me) or not (your pup probably won't know the difference). I just spooned some creamy peanut butter into a piping bag fitted with a 2D Wilton icing tip and voila: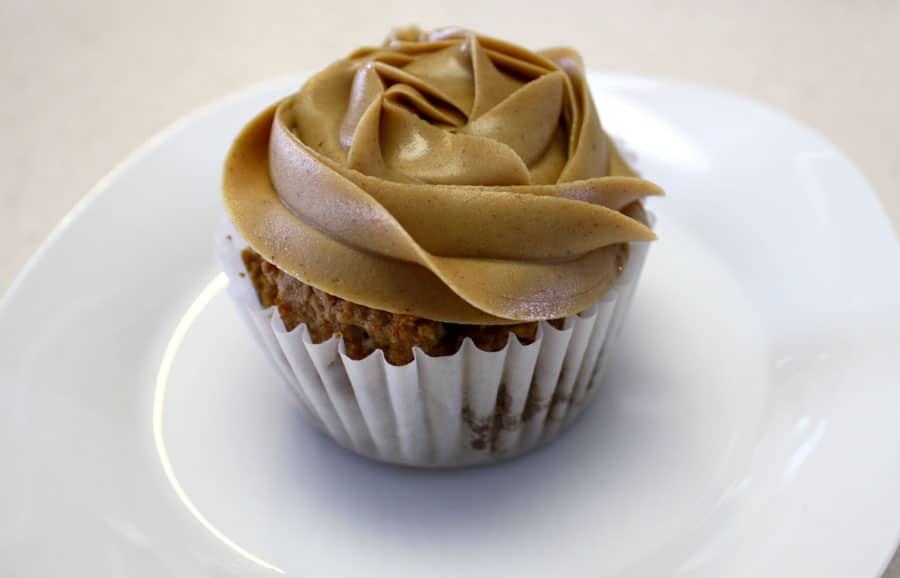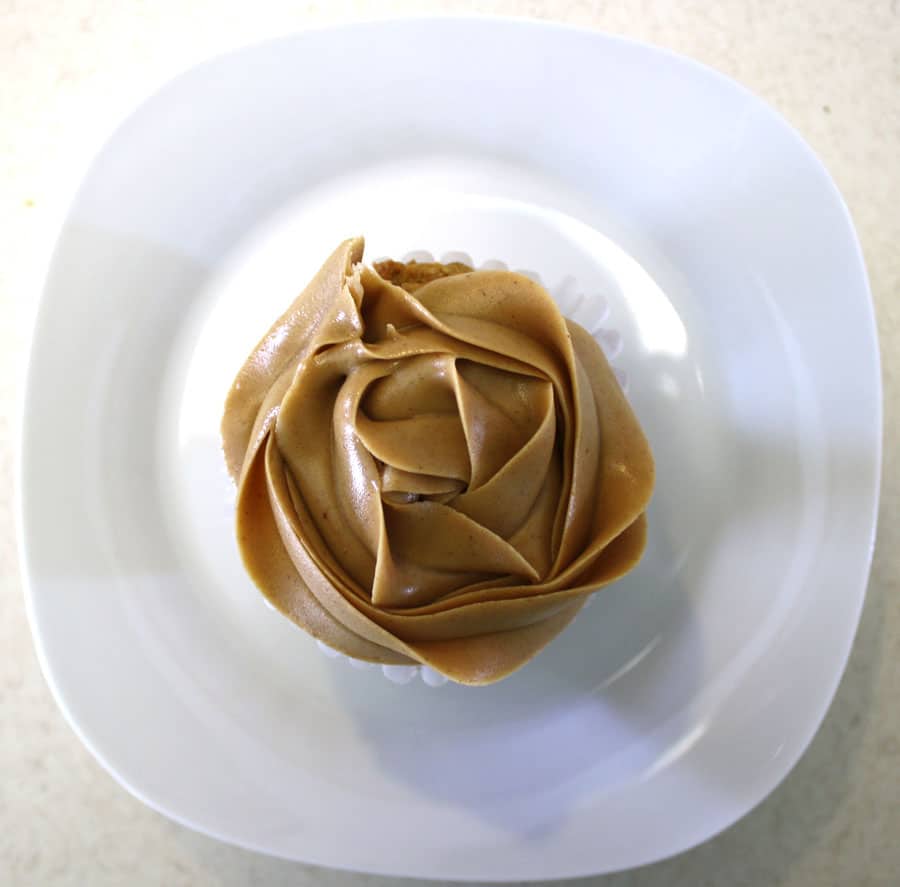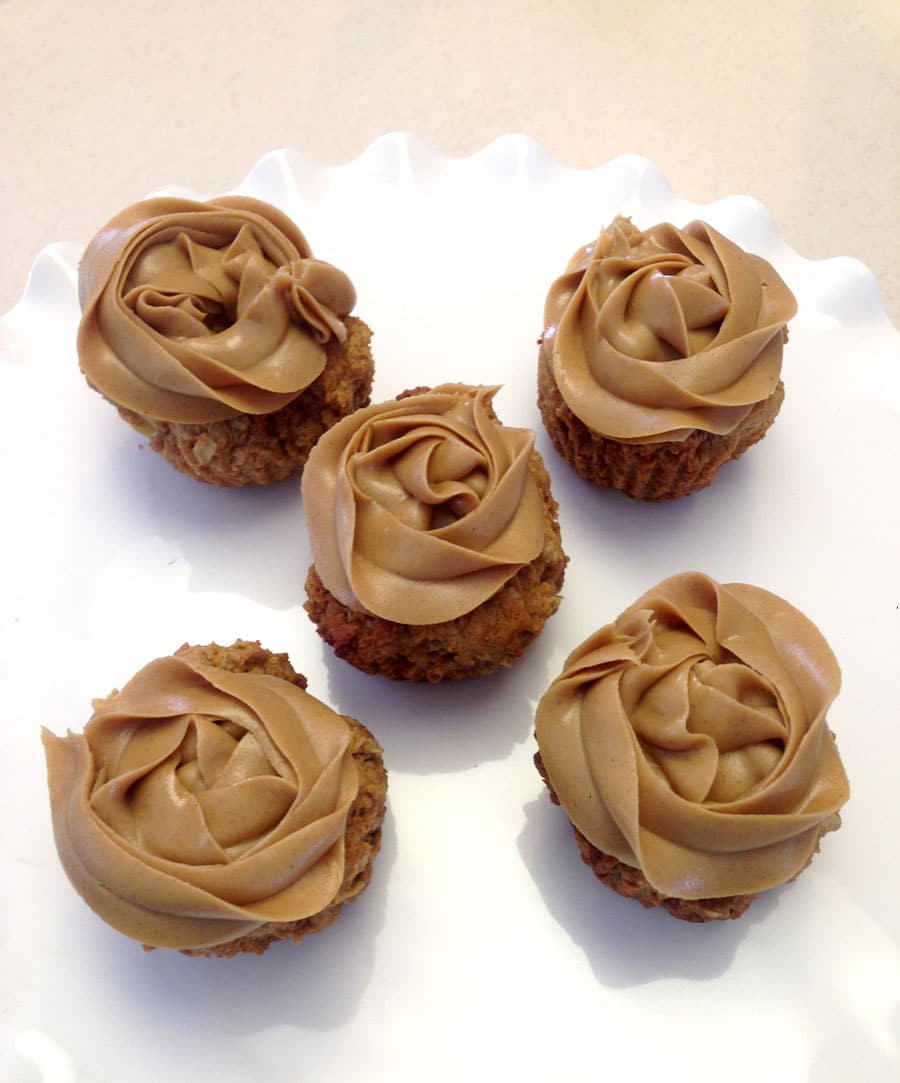 Looks good enough to eat! I took a little nibble and they're not bad, just not as sweet as a regular people-food cupcake. Now witness some real willpower: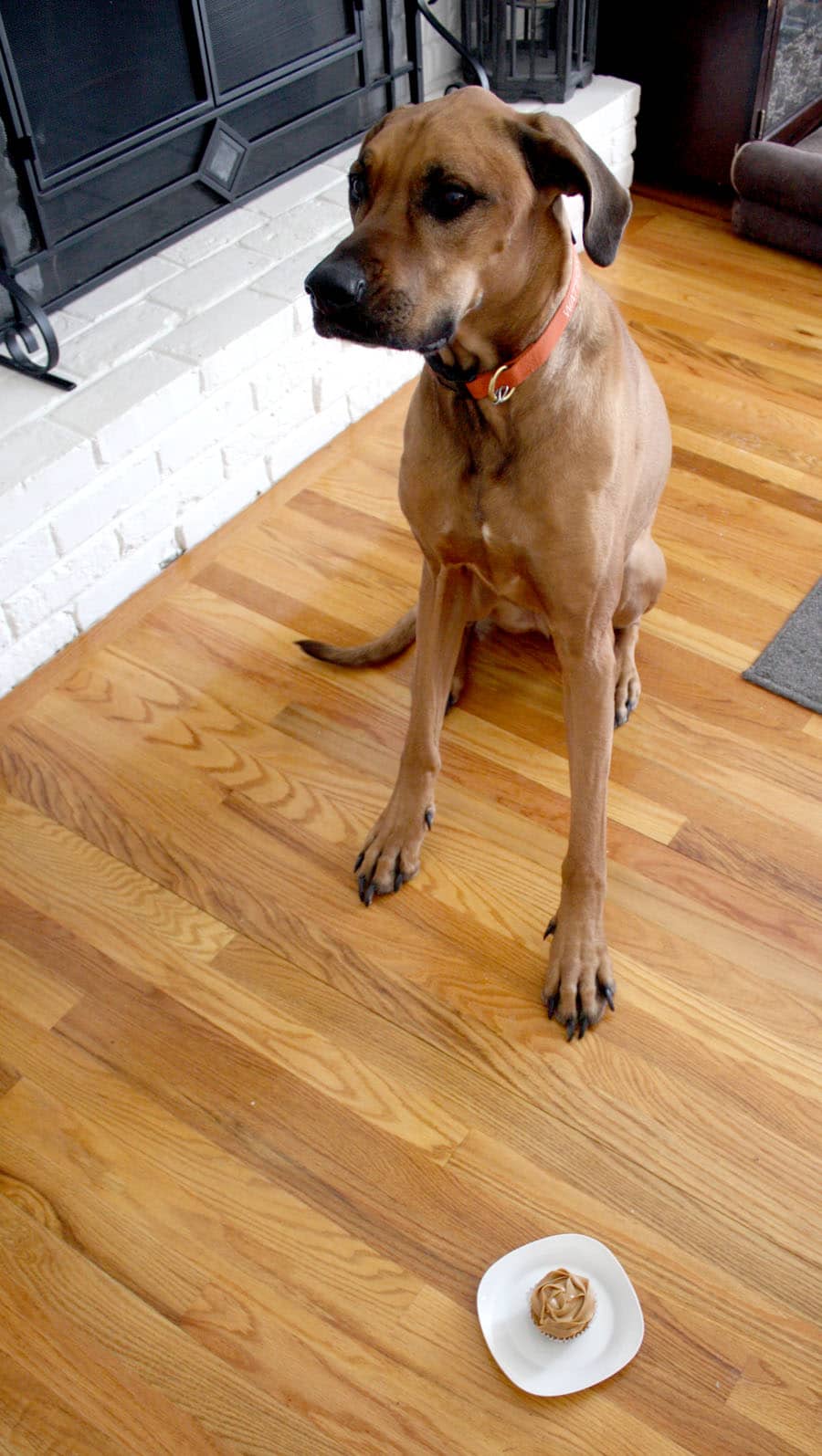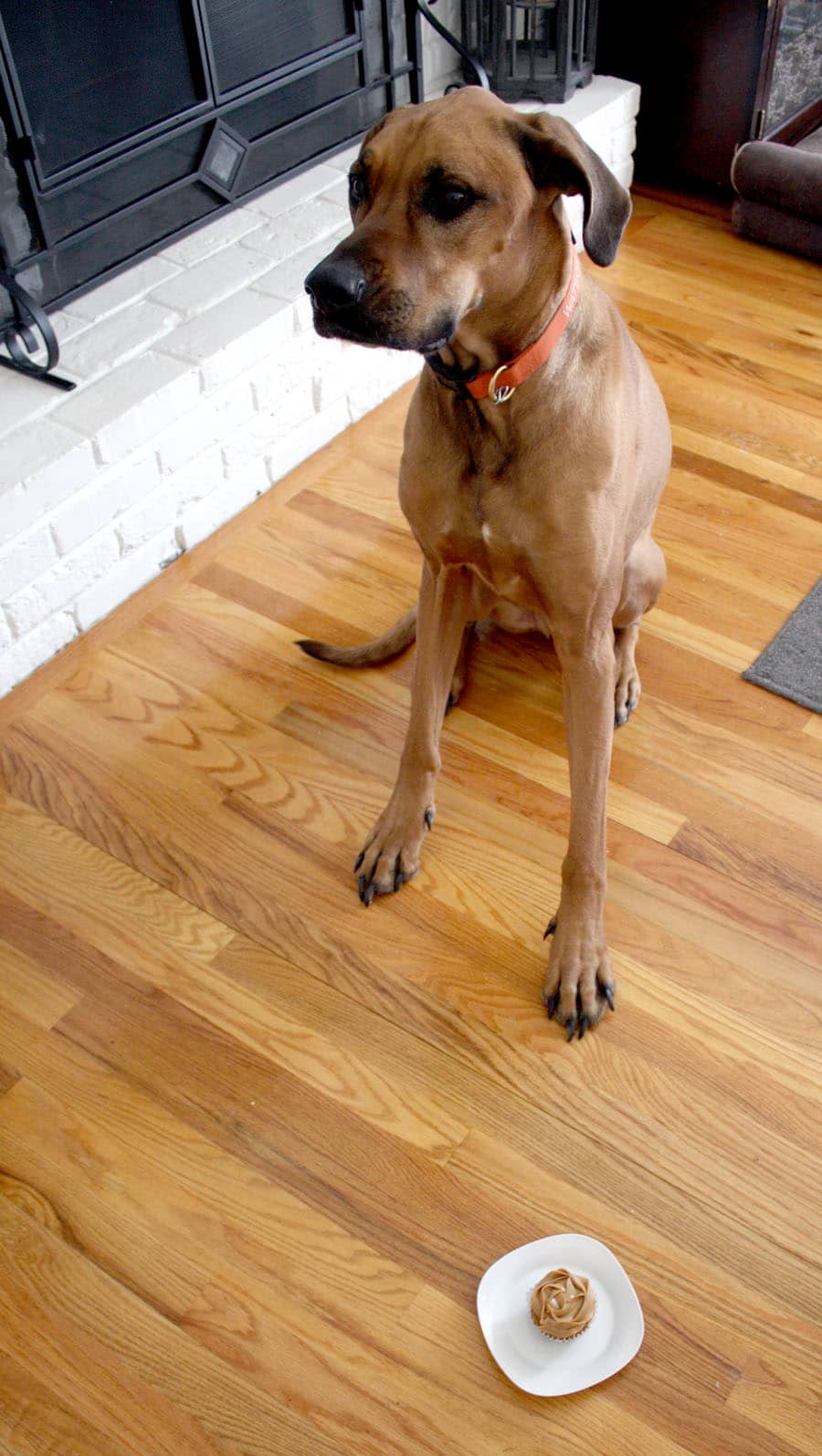 Also, be sure to remove the paper liner before giving the cupcake to your pup. I'm speaking from experience here. That thing will disappear faster than you can say, "Wait, Watson! Don't eat the paper!" Gulp. Gone. Oops. Welp, it's safe to say he loved it!
What a sweet boy. Happy birthday, Watson! We love this guy more than words can say.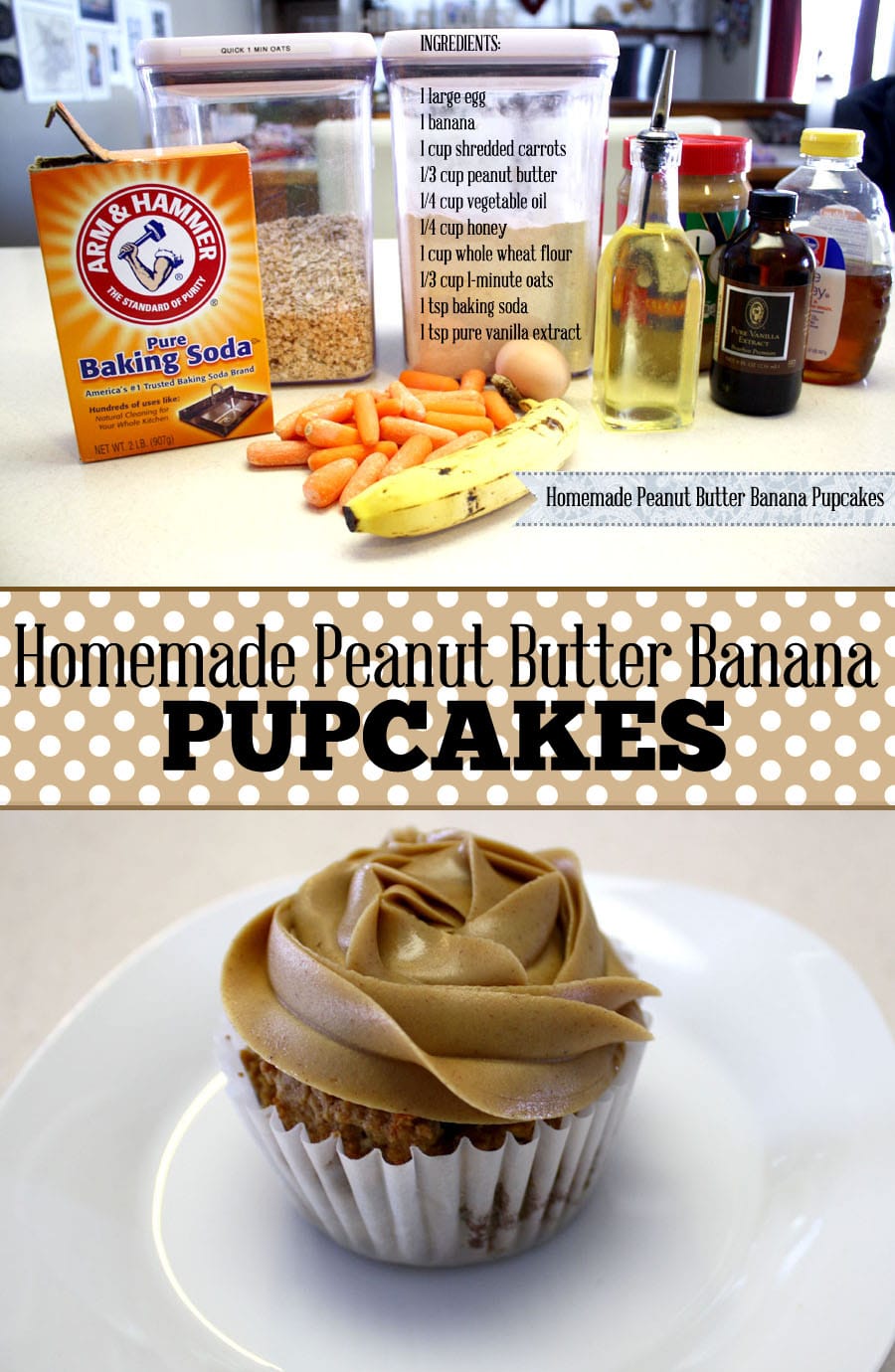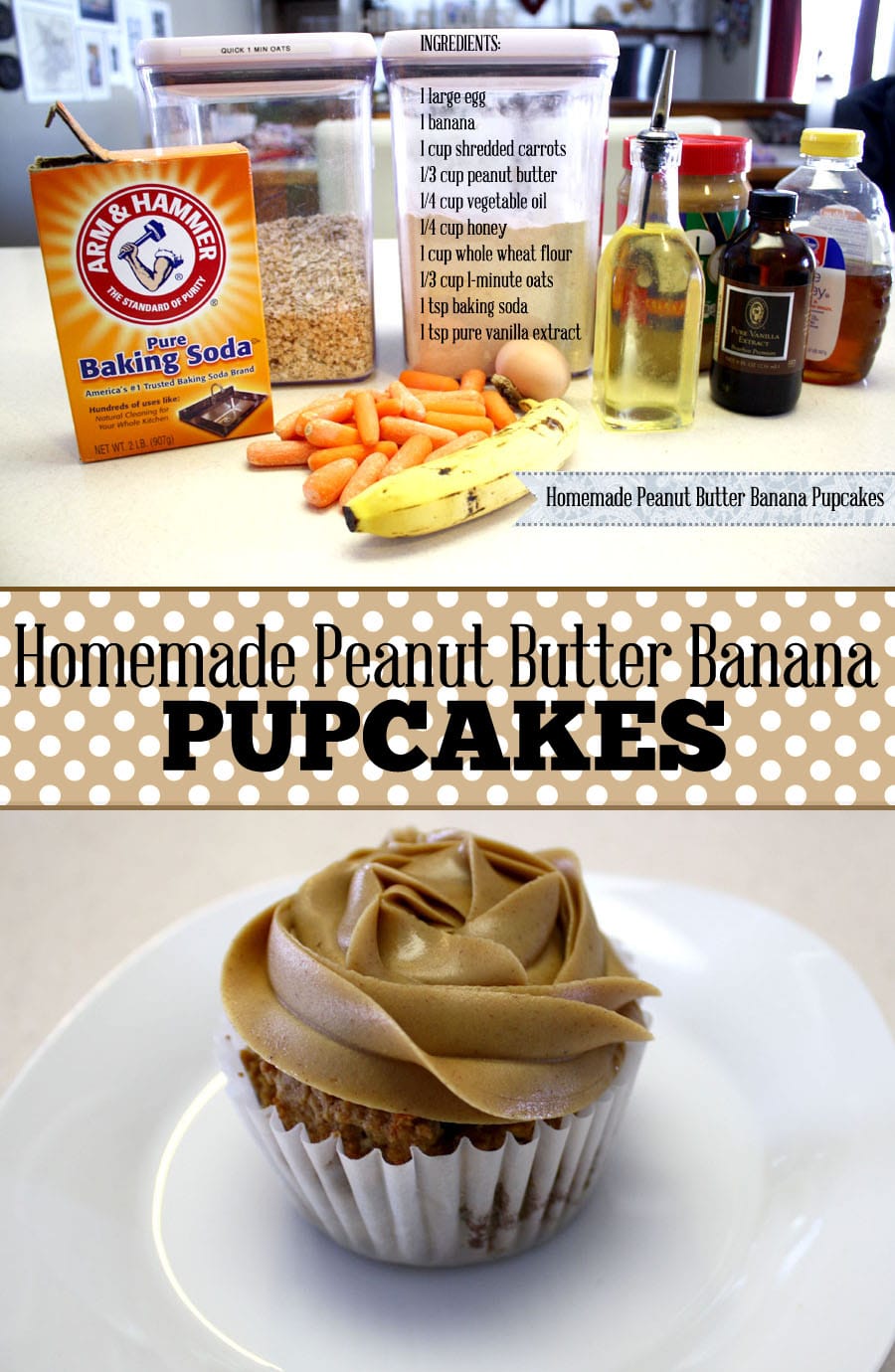 Homemade Peanut Butter Banana Pupcakes
Ingredients:

1 large egg
1 banana
1 cup shredded carrots
1/3 cup peanut butter
1/4 cup vegetable oil
1/4 cup honey
1 cup whole wheat flour
1/3 cup 1-minute oats
1 tsp baking soda
1 tsp pure vanilla extract
Directions:
Preheat the oven to 350 degrees F. Line cupcake tin with paper liners. Combine the egg, banana, carrots, peanut butter, oil, honey, and vanilla in one bowl. Mix the flour, baking soda, and oats in another bowl. Combine the wet and dry ingredients together. Fill cupcake liners 2/3 full. Bake at 350 degrees F for 15-20 minutes. Frost with creamy peanut butter (optional).
Like this post? Here's another homemade dog treat recipe that was a hit: