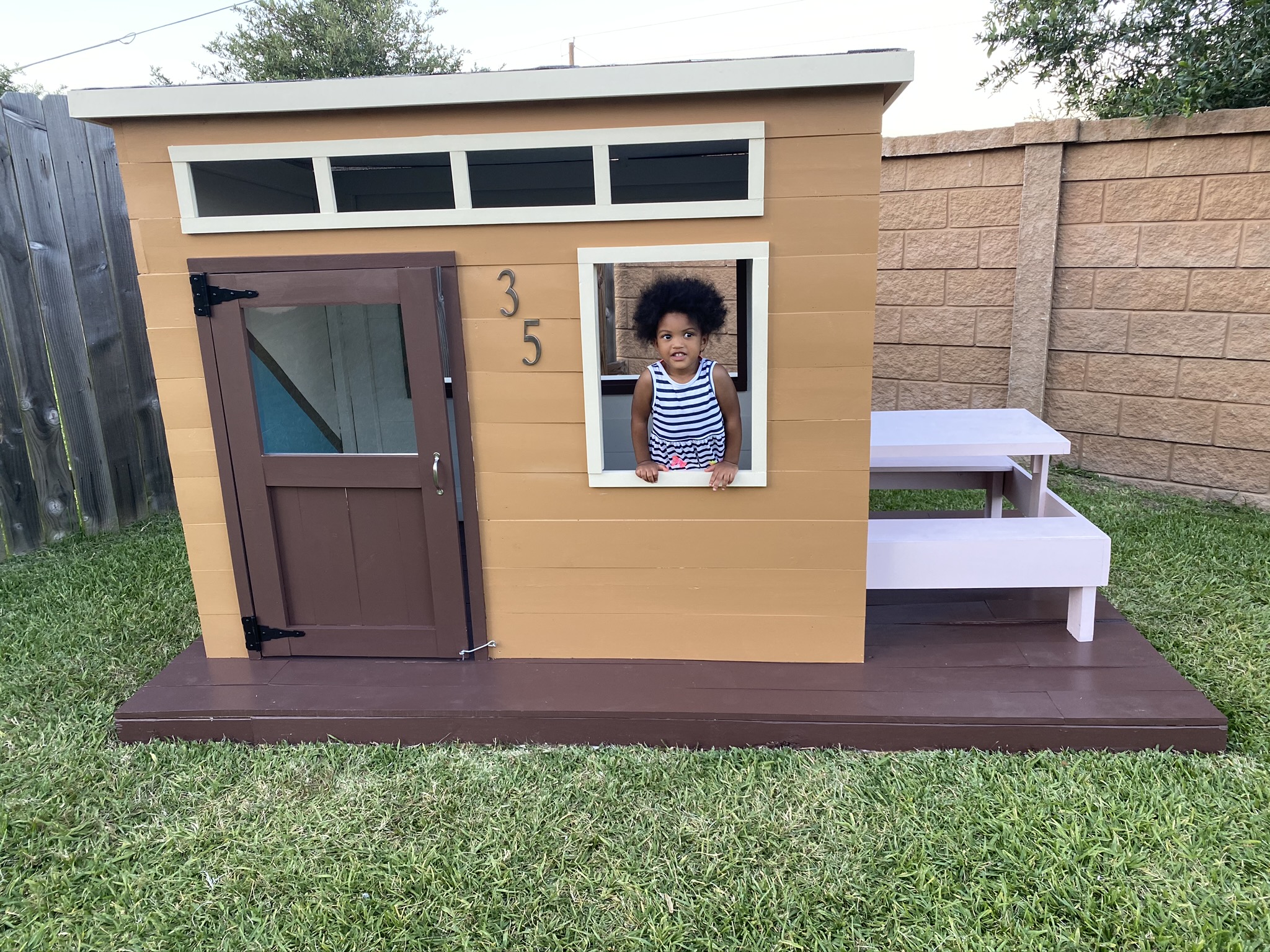 Submitted by Pilar Donnelly
Estimated Cost:
JenWoodhouse.com Plan Used: Easy Kids Indoor Playhouse
About the Project:
This build took me 10 days. It was not difficult at all. I added a little deck and made a picnic table on the side. Weatherized it by adding shingles and roof sealant. I painted it to match the owner's home. As well as added an accent wall to give it some girly pop. This was a joy to build.