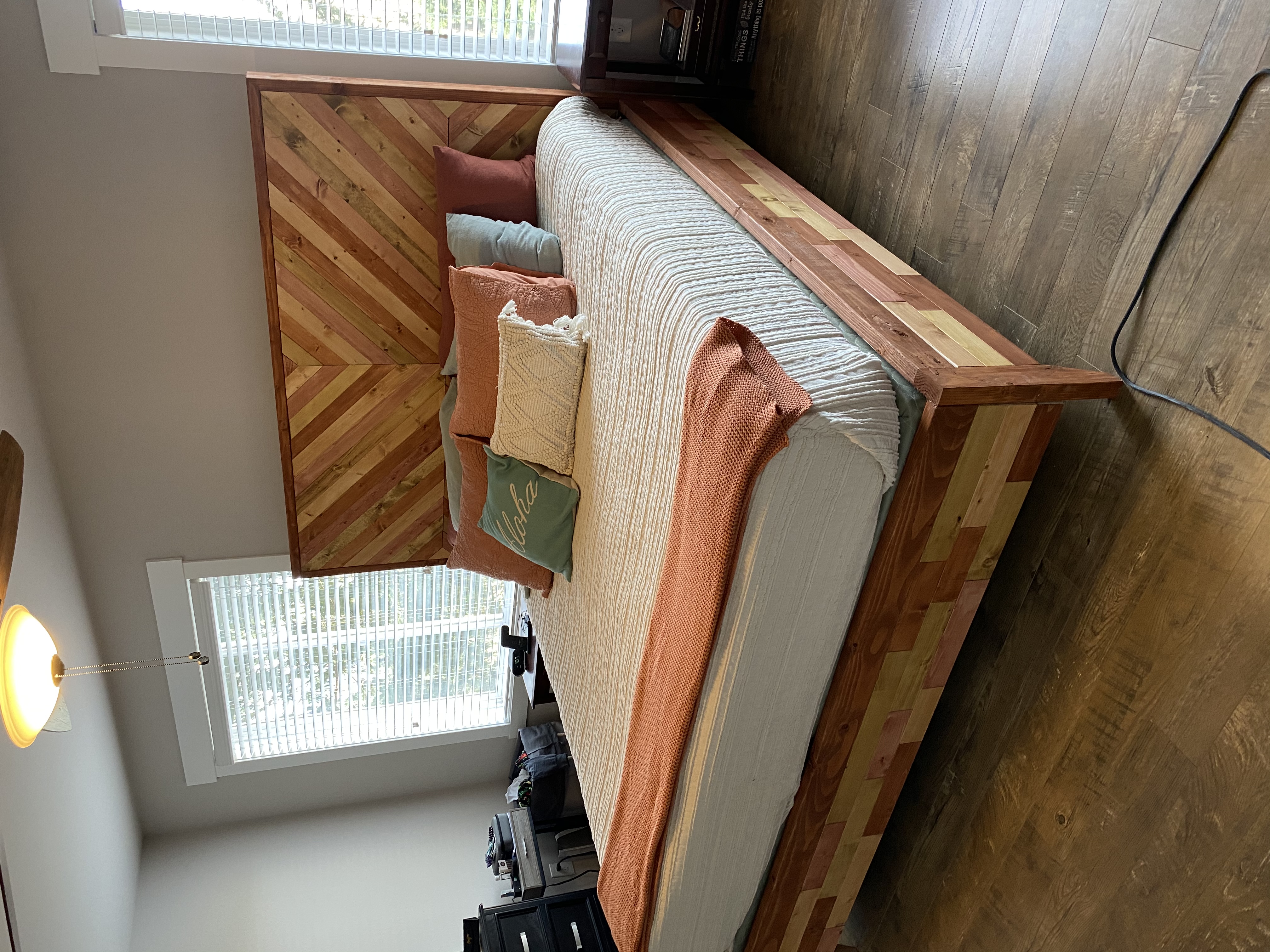 Submitted by Bruce Patterson
Estimated Cost: 425.00
JenWoodhouse.com Plan Used: Evelyn Chevron King Bed
About the Project:
Followed the plans I bought and took about a weeks total time. Worked on it on my days off. Took me 3 tries for the chevron boards to fit properly but I only ended up wasting 2 boards.