It's here! It's here! It's finally here! After getting so many requests for the building plans for this beautiful DIY West Elm Alexa Chevron Bed in a king size, I'm happy to finally deliver. Thank you for being so patient with me!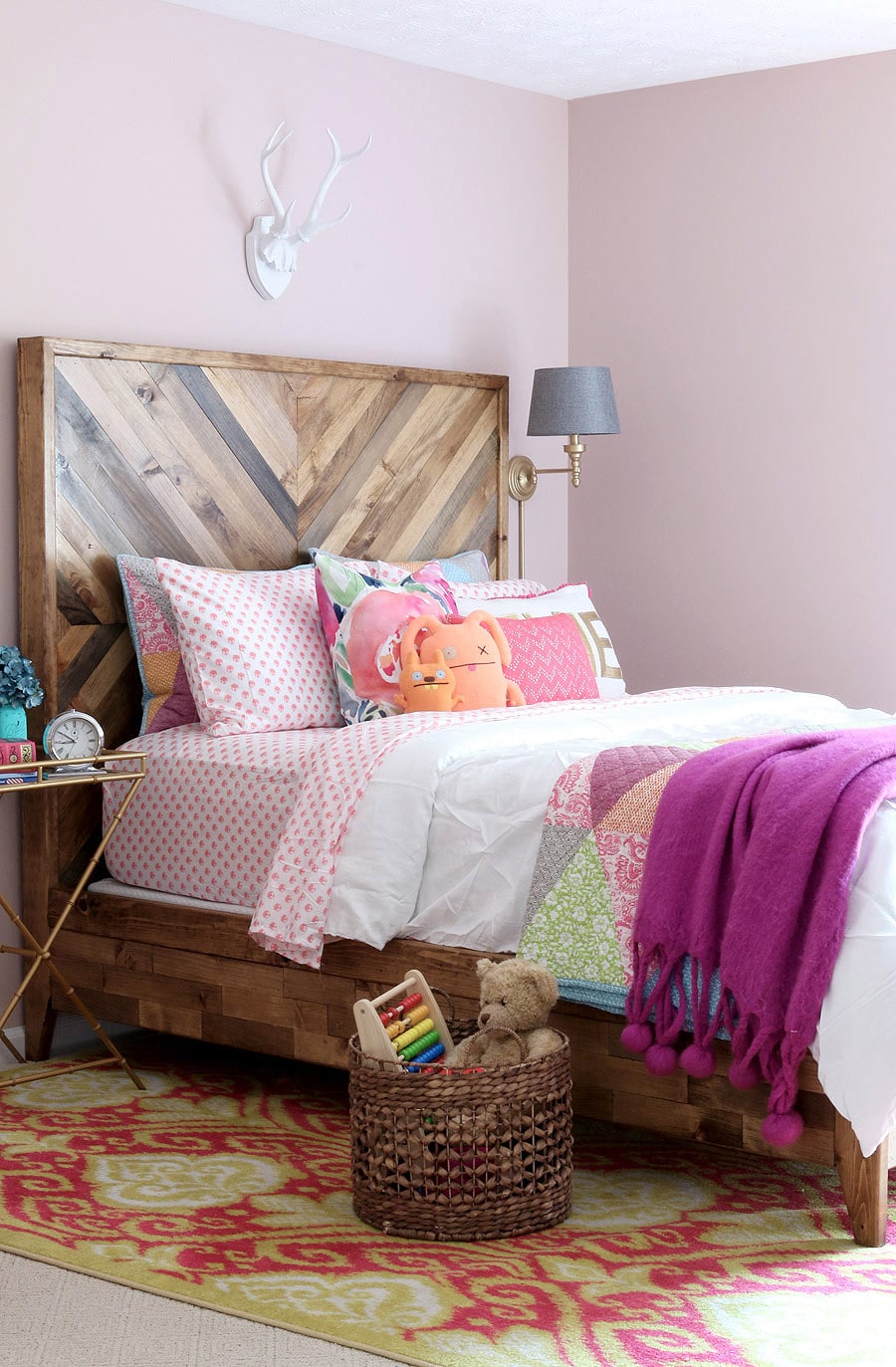 *This post contains affiliate links. Click here to read my full disclosure policy.
When I built this West Elm-inspired queen bed for my daughter, I had no idea how popular it would become. I've been absolutely thrilled to see many of you build this bed for your own homes. It makes my heart so happy.
A few tips worth mentioning in cased you missed the original tutorial:
These metal bed rail brackets allow for all four components (headboard, footboard, and two side rails) to be easily disassembled. This is a must for us, since we move so often due to our military lifestyle.

The plan uses quite a bit of pocket hole joinery. While I usually prefer to use the Kreg K4 pocket hole jig, for this particular project, the smaller, more portable Kreg R3 model is much easier to move around the plywood, rather than try to wrangle large plywood panels into the K4 jig.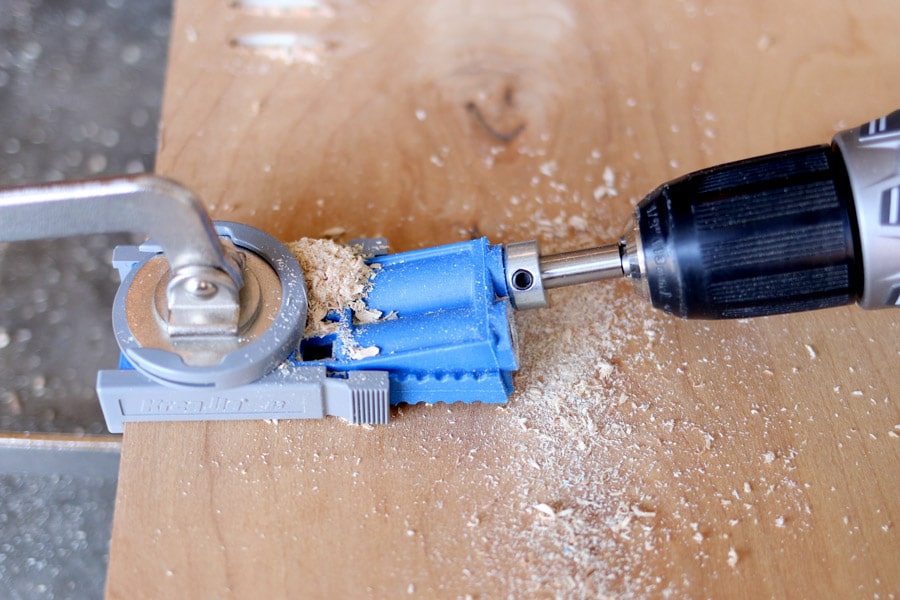 Sand and stain the planks before attaching them to the bed. This way, you don't have to tape off boards to stain them in various colors.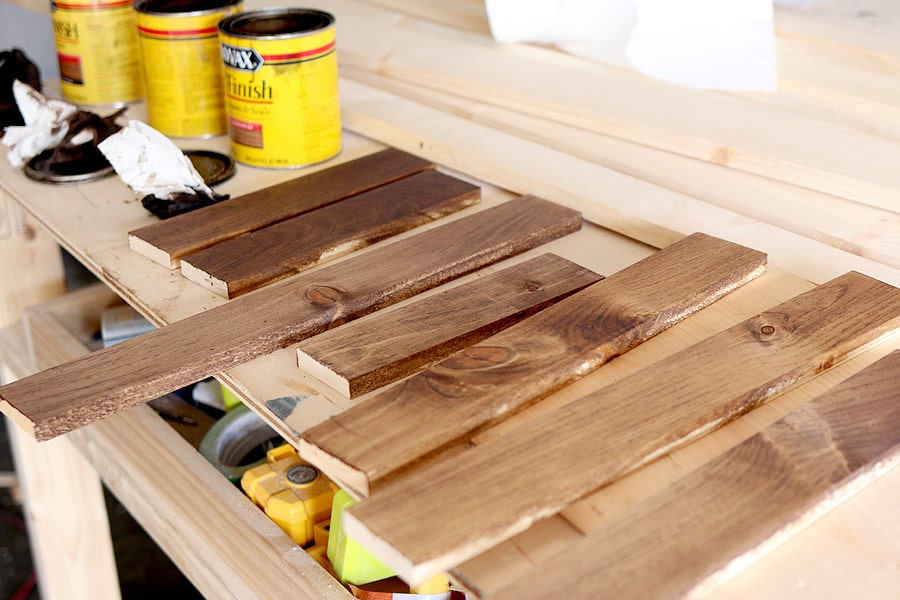 If you want to save yourself from filling a bajillion nail holes after the fact, you can use wood glue alone to attach the planks to the plywood panels, however you must ensure that the boards remain stationary until the glue dries.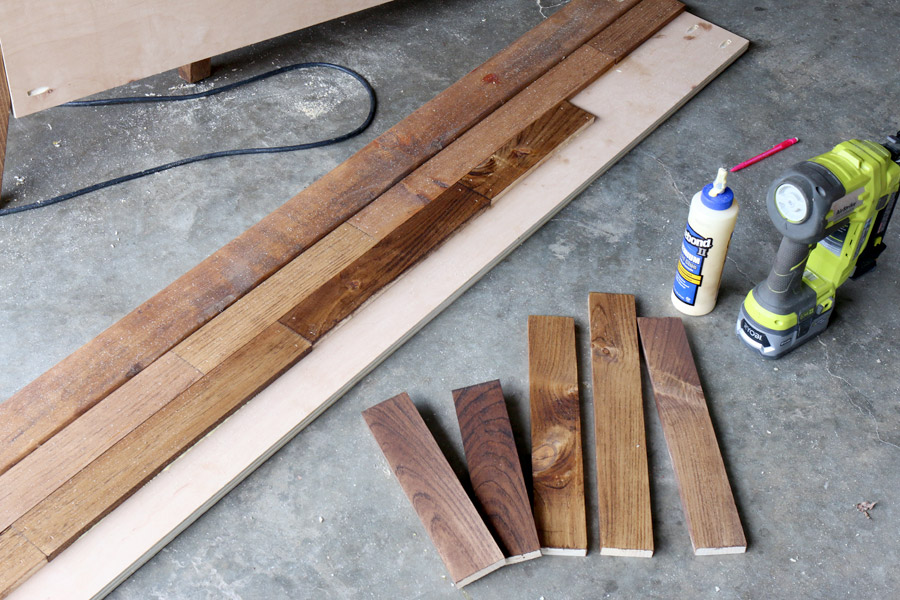 I recommend holding the chevron boards in place, then marking and cutting them to fit, rather than using a tape measure. This will ensure the most precise fit.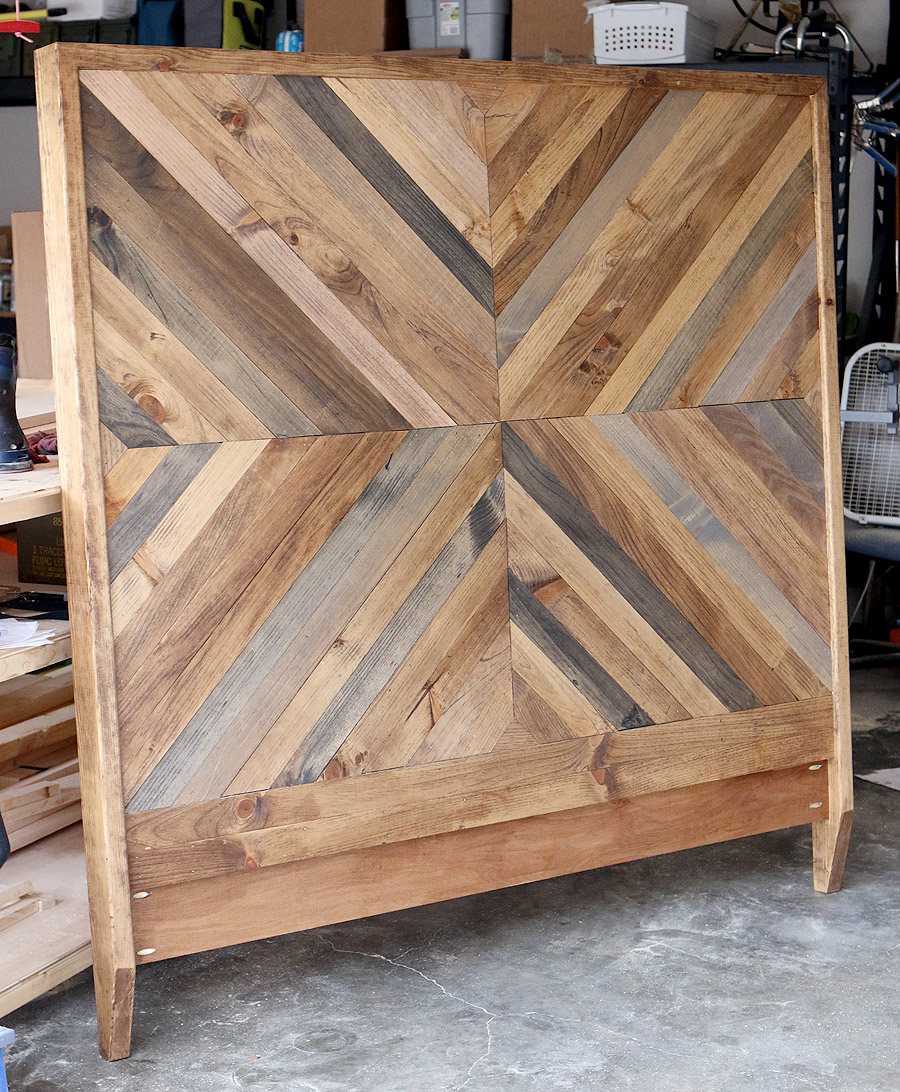 Now then! Go get your build on and be sure to tag me (#jenwoodhouse #houseofwood) when sharing your projects on social media so I can see your handiwork! Be safe, have fun, ask questions if you need to, and go make some sawdust!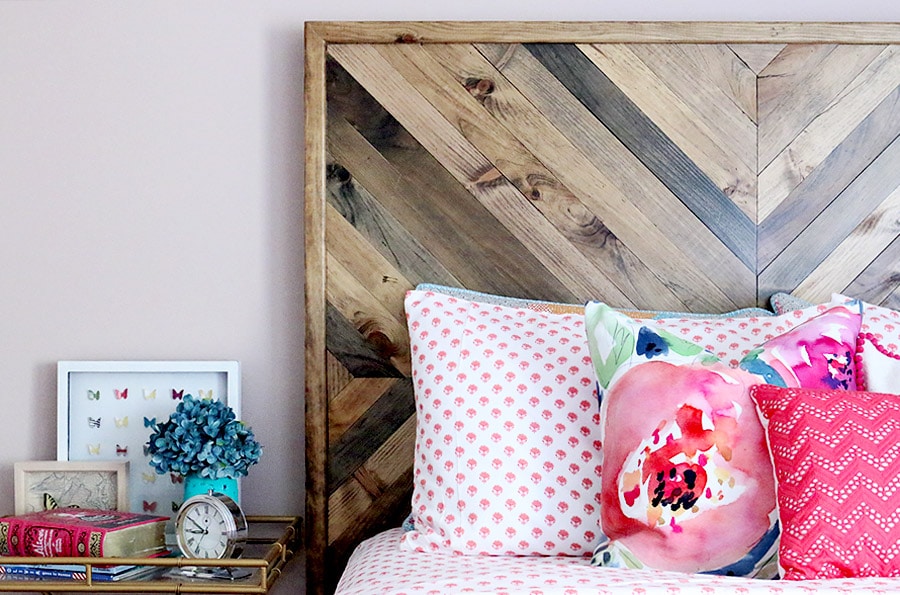 Source List: