Ahhhhh…
Did you hear that? That was the sound of my long overdue sigh of relief. Thanks to the motivation of my blogger builder friends, I finally crossed this off my To Do list: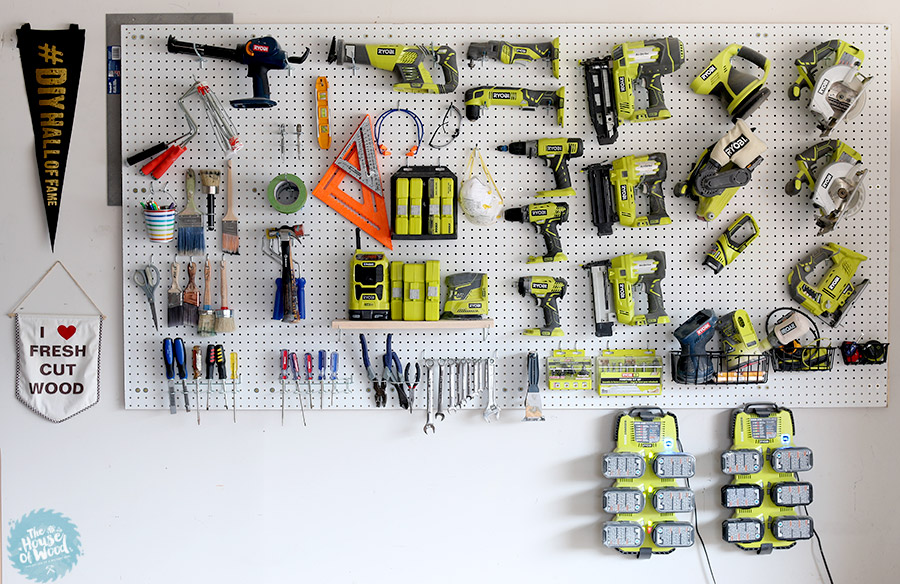 You guys. This is what I was dealing with and it was not pretty. In fact, it was hardly functional.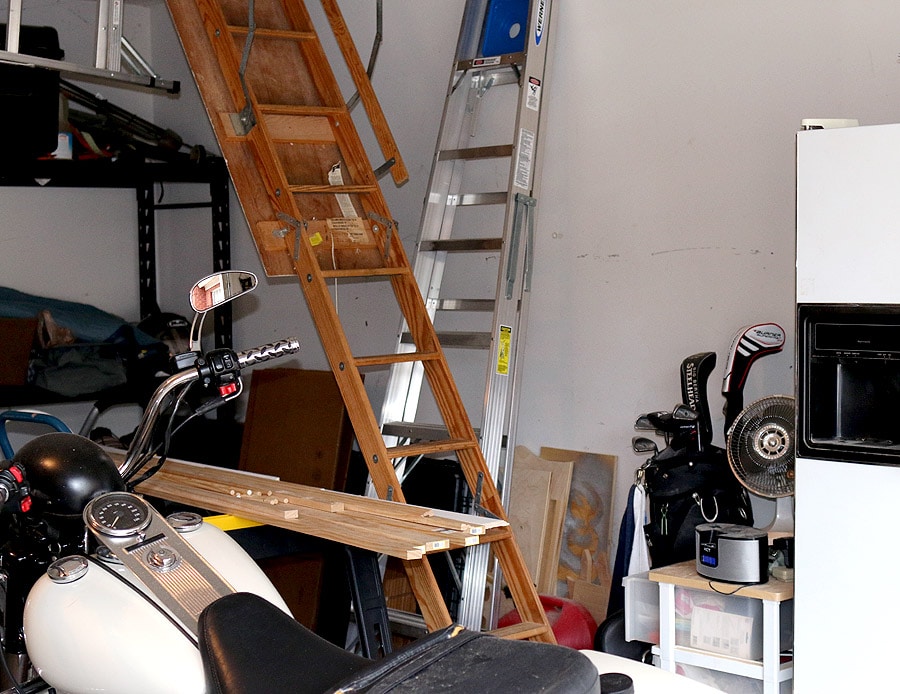 It was making me c-c-c-razy. I couldn't find any of my tools without spending 15 minutes looking for it, nothing was easily accessible, I had to step over so much clutter, and everything had several layers of sawdust on it (including my husband's Harley, which he was thrilled about, lemme tell ya)…
It was just a hot mess and my productivity level was way down because of it. I just could not deal anymore.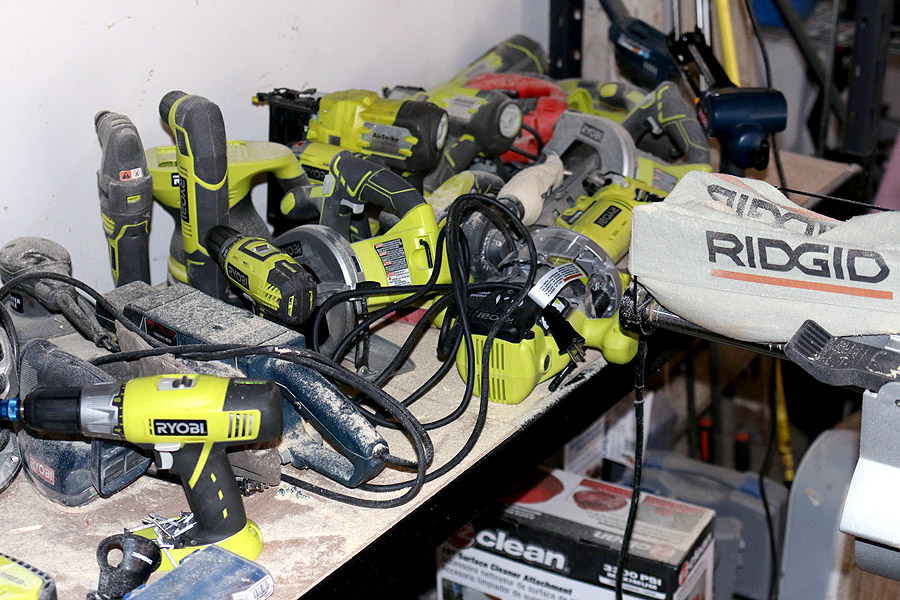 Sometimes I can be the laziest person on Earth. I have absolutely no idea why it took me so long to do such a small thing. I mean, mounting pegboard on the wall took all of 20 minutes.
I know. You guys.
I knowww.
I'm kicking myself right now. Why why whyyyyy???
All you have to do is find the studs in the wall, which for some reason, I am always unsuccessful at, so I have to get my man to do it for me. He's not usually allowed to touch my tools, but when it comes to the stud finder, he rocks it.
So, first, you find the studs (or get someone to do it for you), mark them, attach a few boards to the wall screwing into the studs in the wall (as shown), make sure everything is level, then attach the pegboard to the boards.
We even tested the strength by taking turns hanging on it. Very technical stuff here, folks.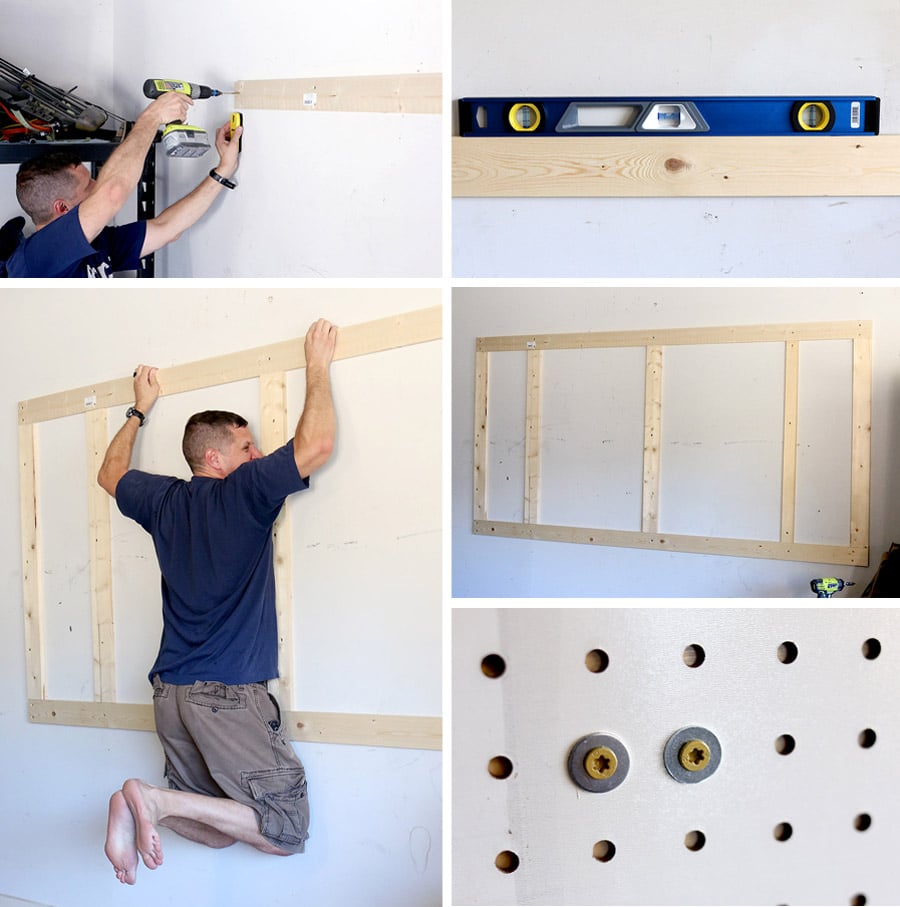 Stupid simple, even your husband can do it.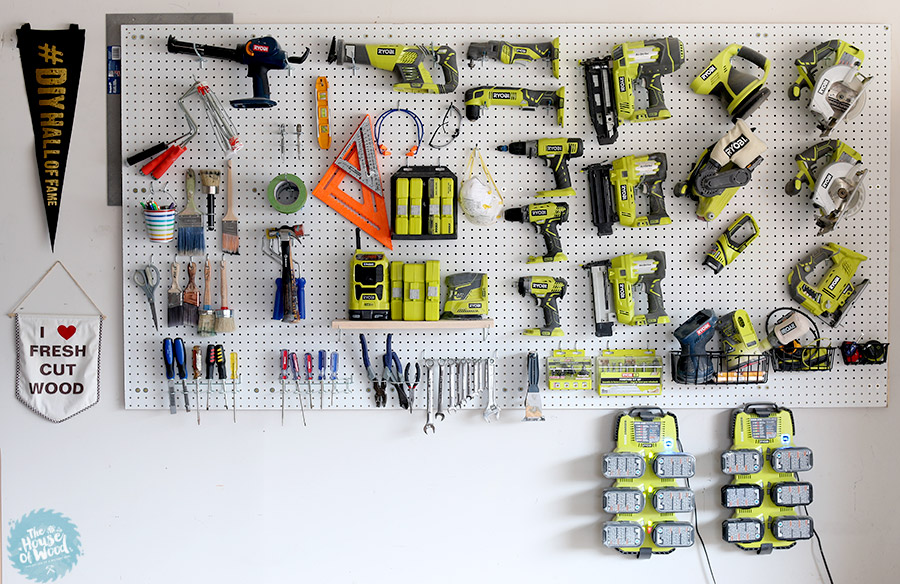 Now the fun part. Organizing everything!
Don't you love that fun little 'I Heart Fresh Cut Wood' banner? My building bestie Jaime made that for me. So perfect.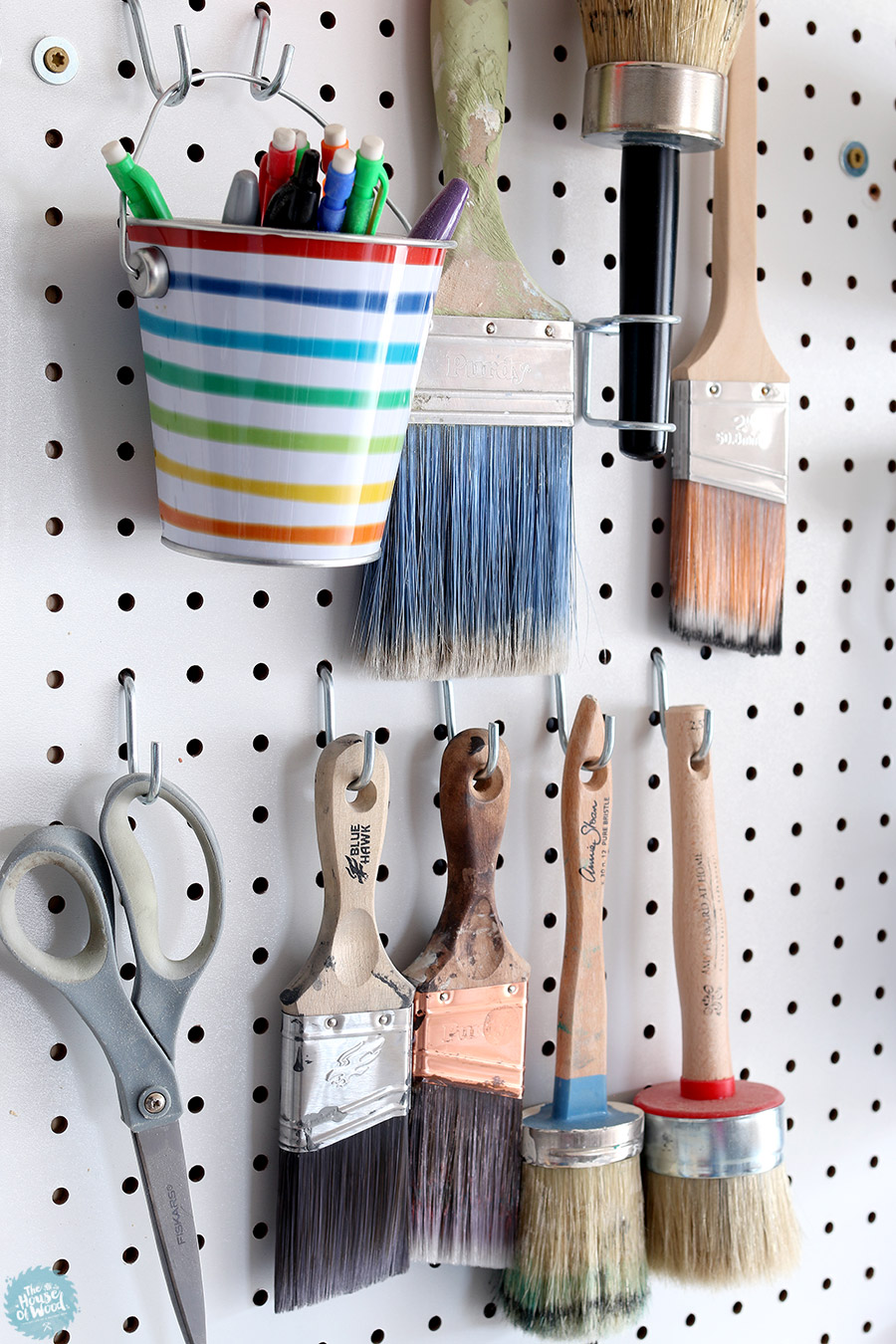 Oh, and I know what you're thinking. I don't have enough Ryobi tools.
I totally agree.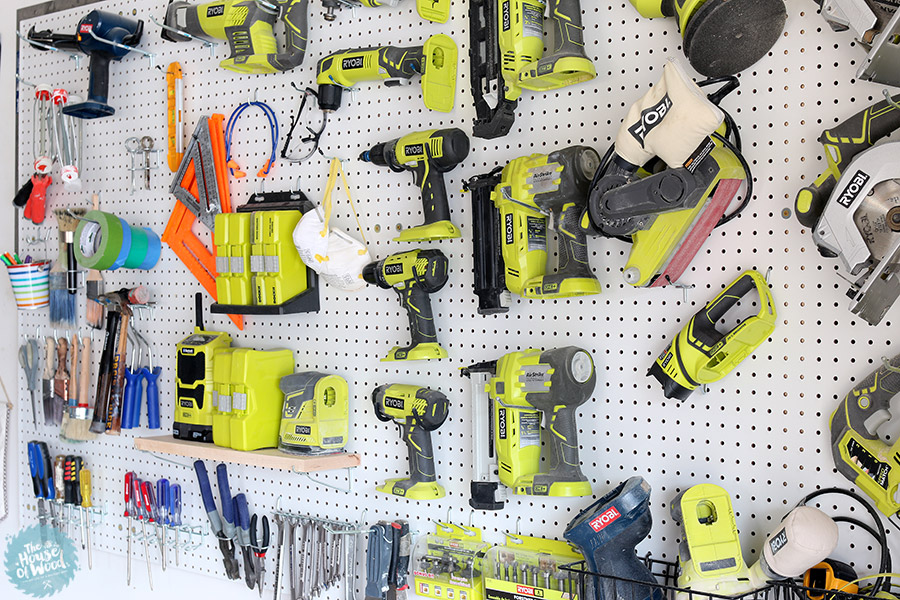 It's a brand new year – are you on an organizing kick too? If you answered "heck yeah!" we'd love to see your projects! Use the hashtag #OrganizeBuildChallenge so we can see your organizing goodness. Elisha from Pneumatic Addict Furniture is hosting this challenge.

Before you go, be sure to check out how my stinkin' talented and amazing blogger friends calmed their chaos with their rockin' organization projects:
Thanks for reading, friends! Happy organizing!