It must be baby season, because a lot of my friends and family are having babies these days! What better way to celebrate their sweet blessings than to make them homemade keepsake gifts? These DIY personalized wooden name puzzles make adorable baby shower gifts! I'm excited to be teaming up with Inventables on this project – I couldn't have made this darling puzzle without my X-carve 3D carving machine.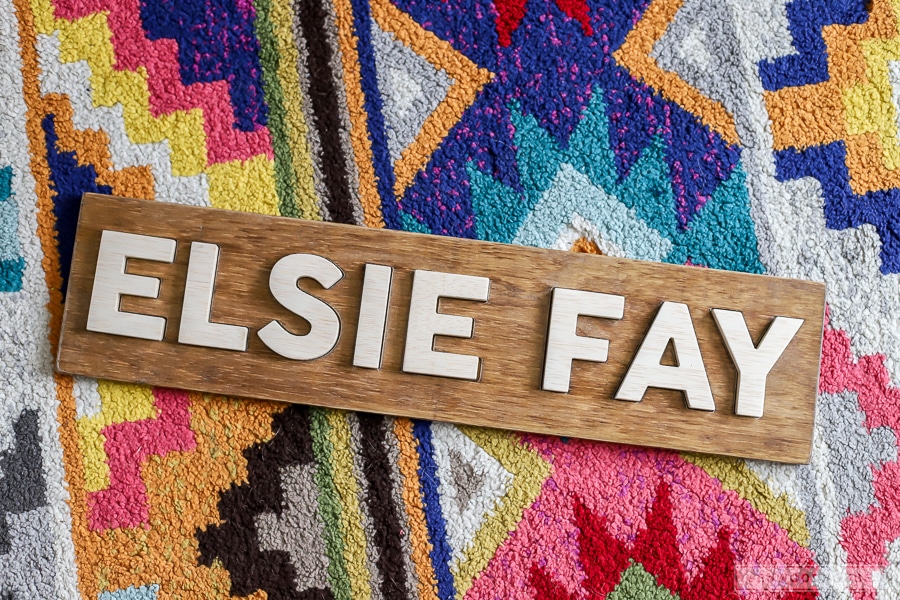 These wooden puzzles are not only cute, but tactile too! A great alternative to the basic plastic alphabet puzzles you see, right? As a homeschooling mama, I love that these DIY wood puzzles can be an effective learning tool for young minds – this baby will be spelling her name in no time!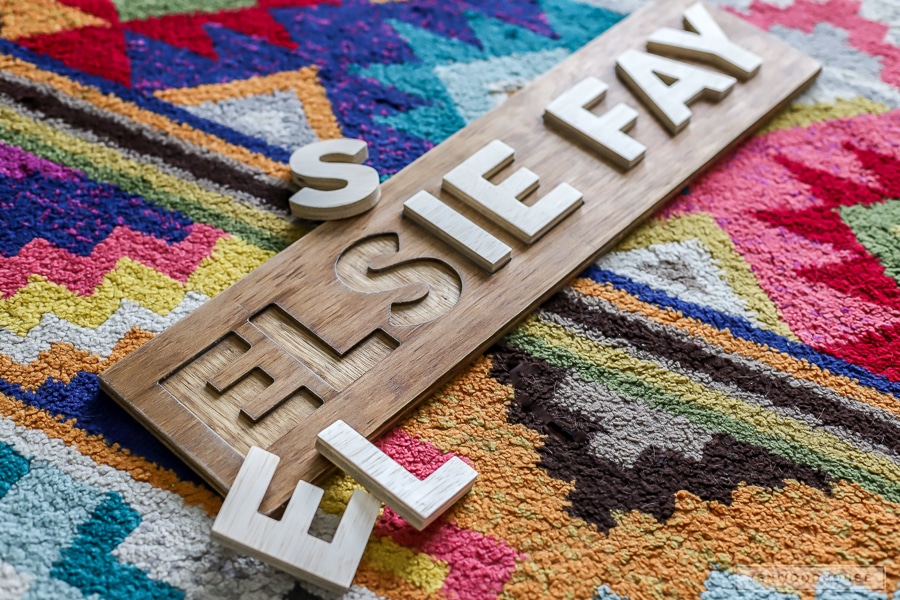 This baby name puzzle project is easy to do with the X-carve. I opened up my laptop and fired up Easel, the web-based software that Inventables created. It's simple to use and fairly intuitive. Easel has several different apps built into the program, including the Inlay Generator app, which is what I used for this project. The Inlay Generator creates both the cutout and the pocket parts, taking the guesswork out so the puzzle fits nicely into the pocket. After pulling my design into Easel, I selected it and clicked on App > Inlay Generator > Select Bit Size (1/8″) > Tolerance (I used the default 0.003). It created the design for me, so I just selected my material, specified the dimensions, selected the bit I was using (1/8″ straight bit), and hit "carve."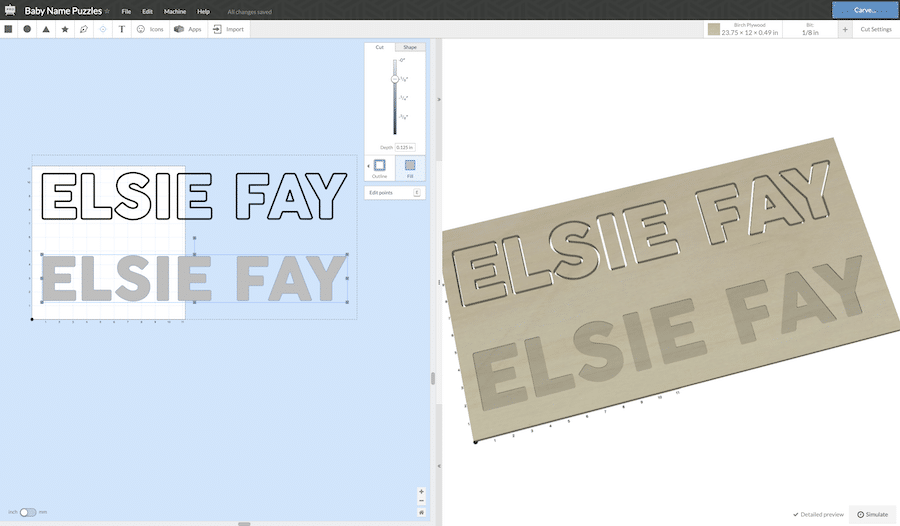 I experimented with different bits in the simulation mode to see which one would give me the best result, in the least amount of time. Since I was using 1/2-inch birch plywood, I found that the 1/8″ straight bit was the best choice. The puzzle took about an hour and a half to carve completely. Then, after a quick sanding with a 220-grit sanding block and a coat of Danish oil, this baby name puzzle was good to go!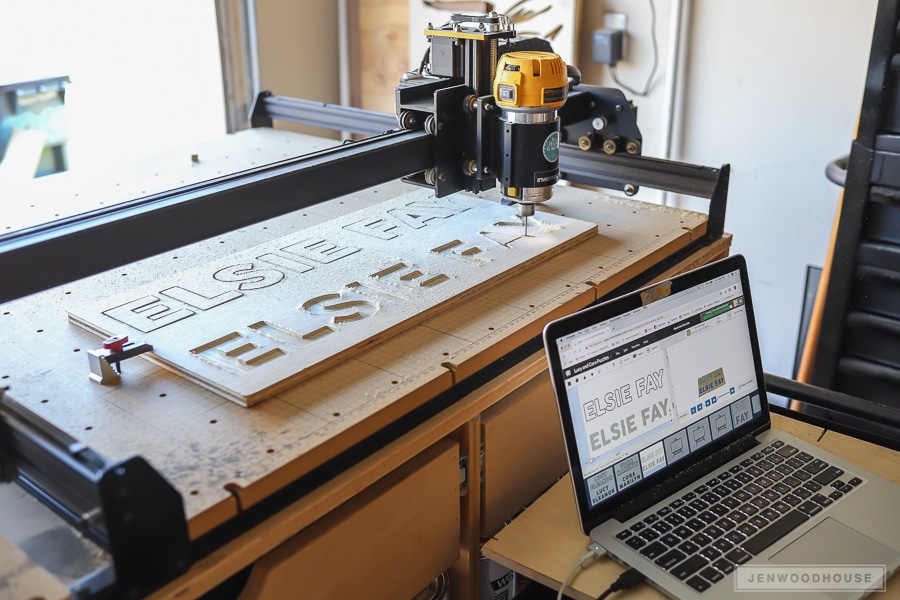 If you're interested in taking your woodworking to the next level, check out the Inventables X-carve 3D carving machine. The X-carve comes in 3 different sizes: 500mm, 750mm, and 1000mm (I have the 1000mm machine). You'll find a lot of different carving materials, bits, and accessories on the site as well. And if you'd like to try your hand at designing using Easel, it's completely free to use! You can browse through other users' projects and even create your own to share within the Inventables community.
I can't wait to make more of these DIY baby name puzzles for my friends. In fact, I'd better get back to it. If you need me, I'll be stationed at my X-carve indefinitely, completely mesmerized as I watch it do its magic!