We're 30 weeks along and into the 3rd trimester! Our little Eggroll should be about the size of a head of cabbage. I can't believe we have only about 10 weeks left… time sure does fly when you're having fun. Baby is a mover and a shaker… she's definitely got her Daddy's energy. She must be doing some crazy Jiu Jitsu in there.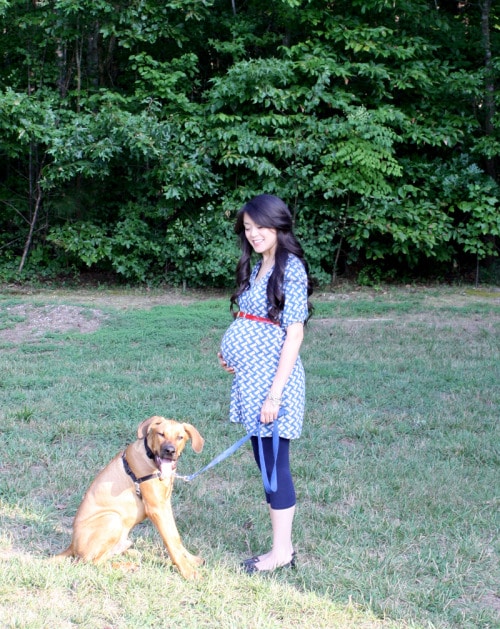 Baby bump: 30 weeks, Watson: 5 months
Our crib arrived yesterday (thank you super fast and free Amazon shipping!) and we were so excited to put it together. We're really pleased by the quality of the crib, made entirely of solid wood, with a gorgeous non-toxic finish, strong and stable… we can rest easy knowing our little Eggroll will be safe and sound in her crib. And it matches the dresser/changing table and bureau beautifully!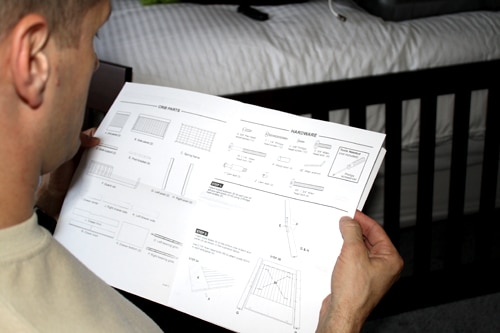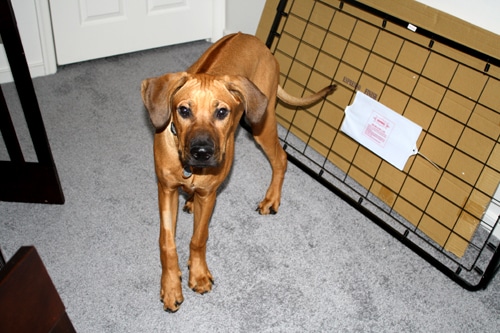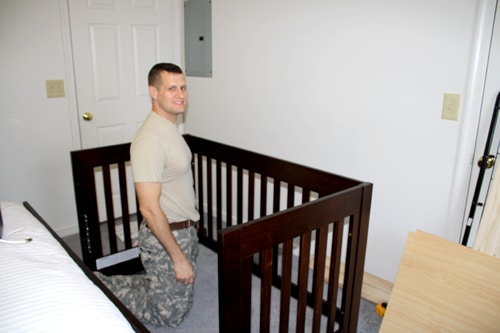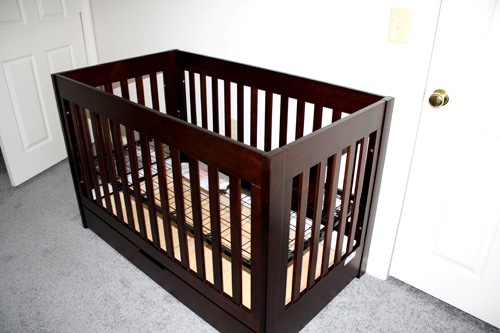 I've been feeling great with tons of energy. I've been nesting like crazy, baking and cooking up a storm, crafting and DIY-ing anything and everything, getting all the preparations ready for Eggroll's arrival. I know it'll come up quicker than I anticipate, so I'm in a mad dash to get it all done now, while I can still move around fairly easily. Tons of new projects on the way, so stay tuned!