Evie is starting to collect enough books and toys that I need extra storage for her nursery. My father-in-law built this bookshelf ages ago and it's been collecting dust in our garage, so I decided to put it to good use… but not without a quickie facelift first. So, I broke out my trusty power sander and set to work.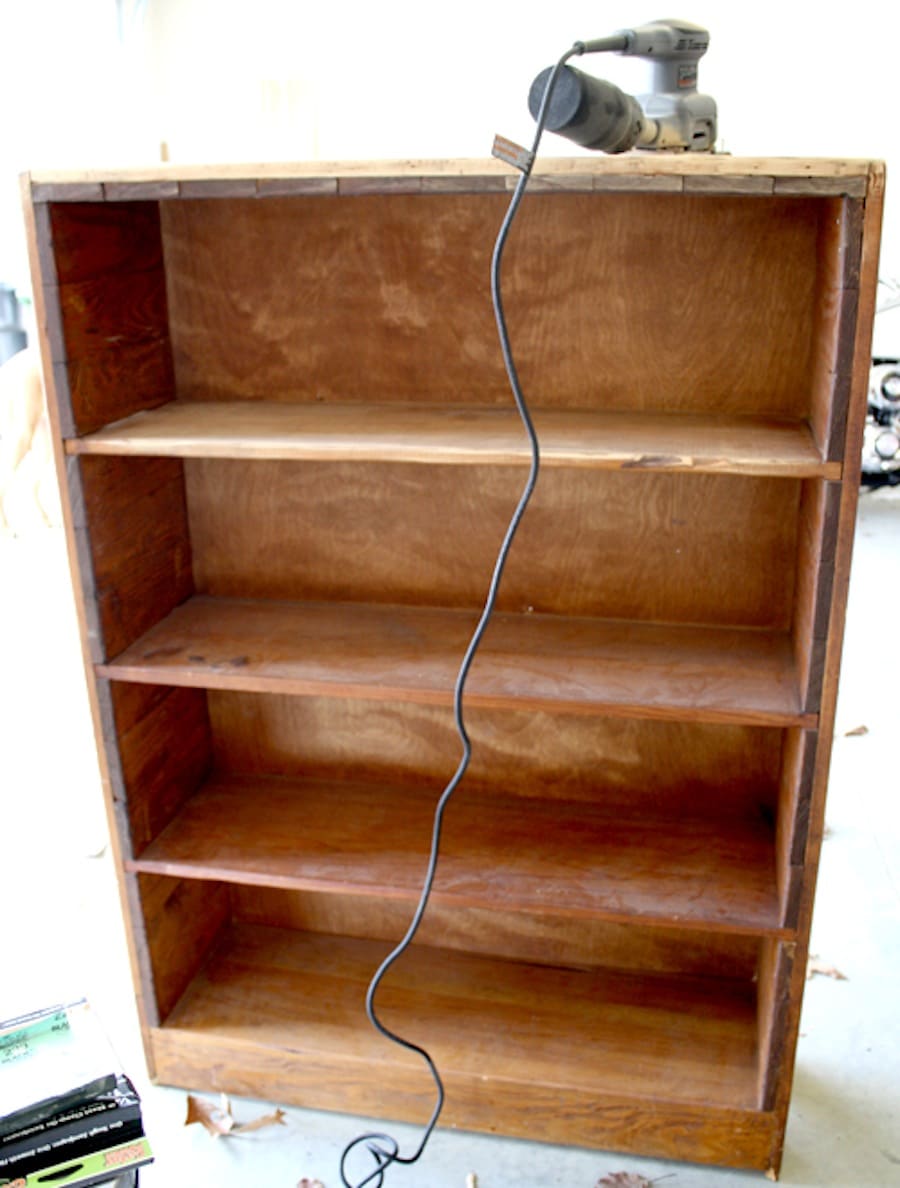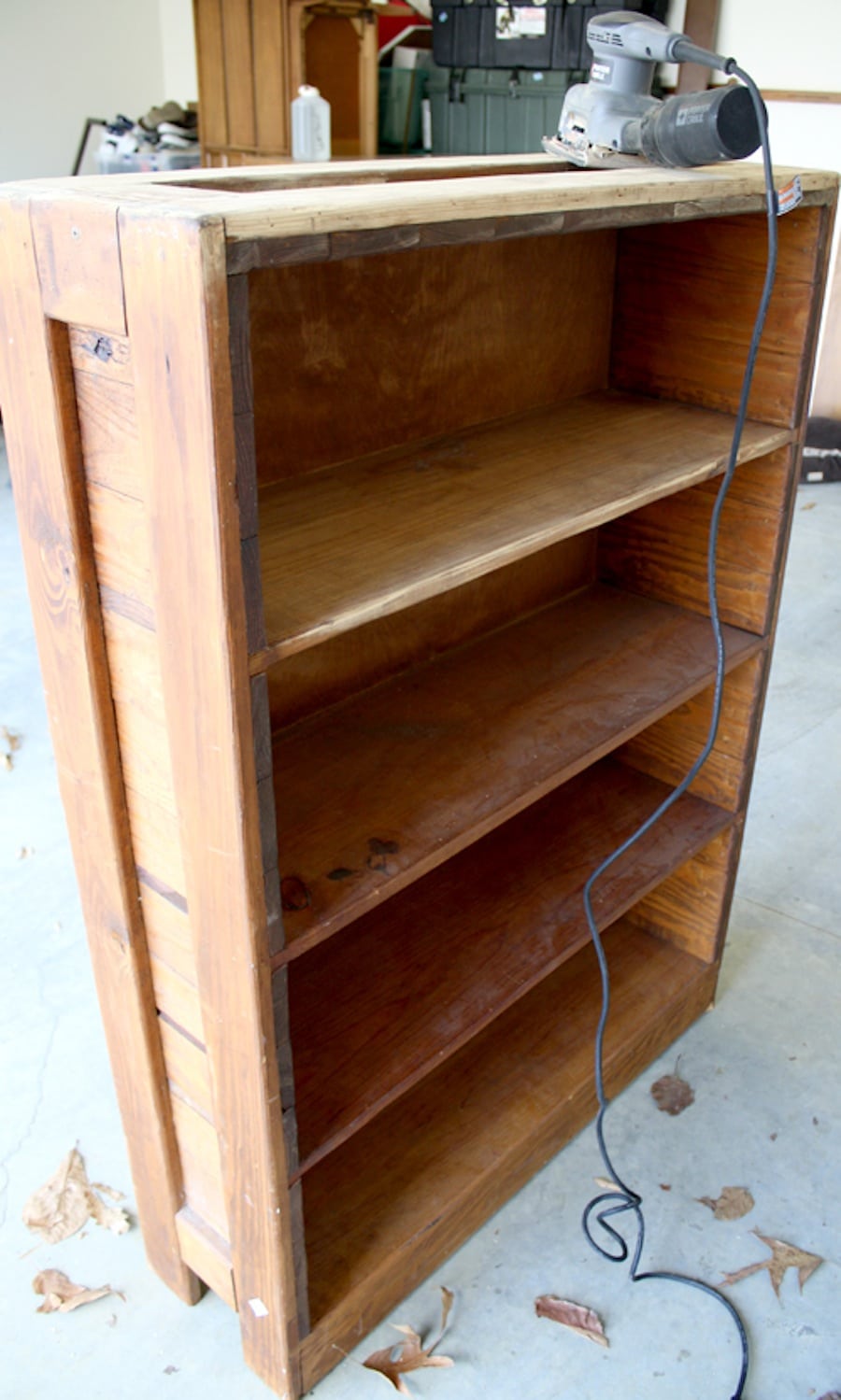 Viola! I quickly ran the sander over every surface using 100 grit sandpaper. I didn't bother doing a perfect job since I'll be using a primer before I paint. Also, I plan on covering the back panel with a cute patterned fabric or paper so I popped it off and set it aside.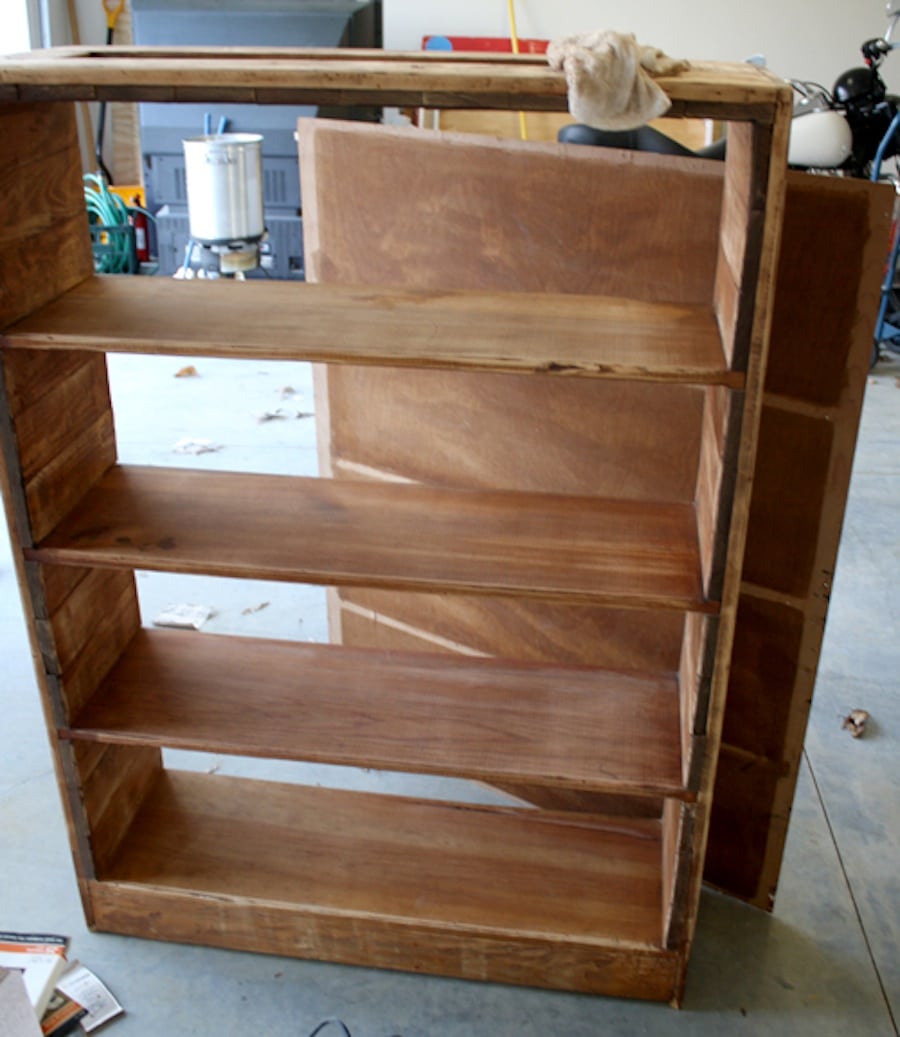 I primed it with a grey spray primer and then hand-painted it grey. Then I sprayed adhesive on the back panel and laid some pretty grey patterned fabric on it. Then I nailed the back panel back onto the bookshelf and Husband hauled it up to Evie's nursery.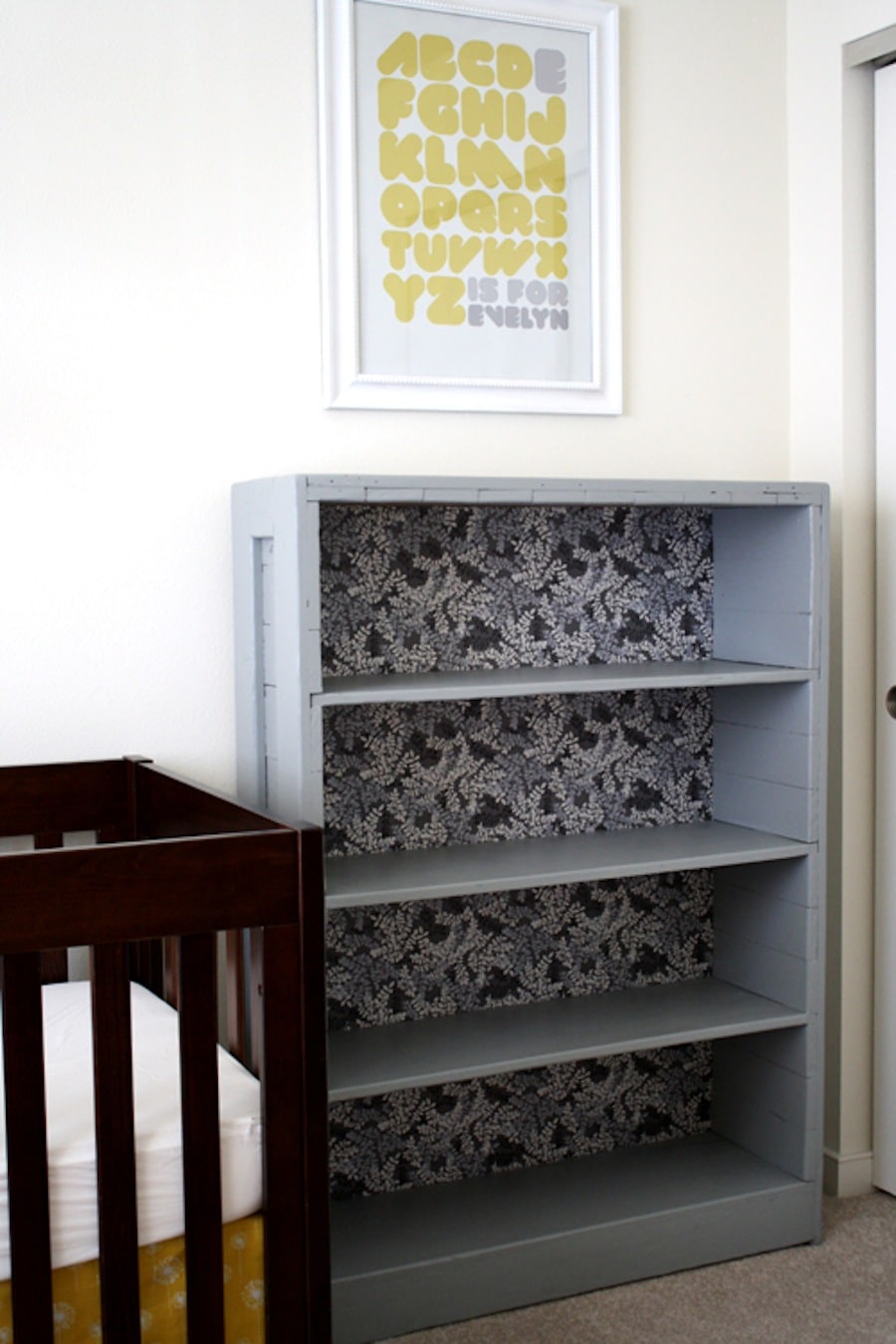 Then we anchored it to the wall so it doesn't topple over on her (safety first!). And viola… I love sweet storage solutions!