*This post is sponsored by The Home Depot.
Hello House of Wood readers, it's Adam! Once again Jen has decided to allow me to give you the low down on one of The Home Depot's offerings for the ProSpective tool review program. This time, we're talking about the new RIDGID 16 Gal. Wet Dry Vacuum. The fact that this post is authored by me should in no way be considered an indicator of whether or not Jen does the vacuuming around here. Because I can assure you, she does not. But who's complaining? Not this guy. #happywifehappylife
(That's the sound of backpedaling)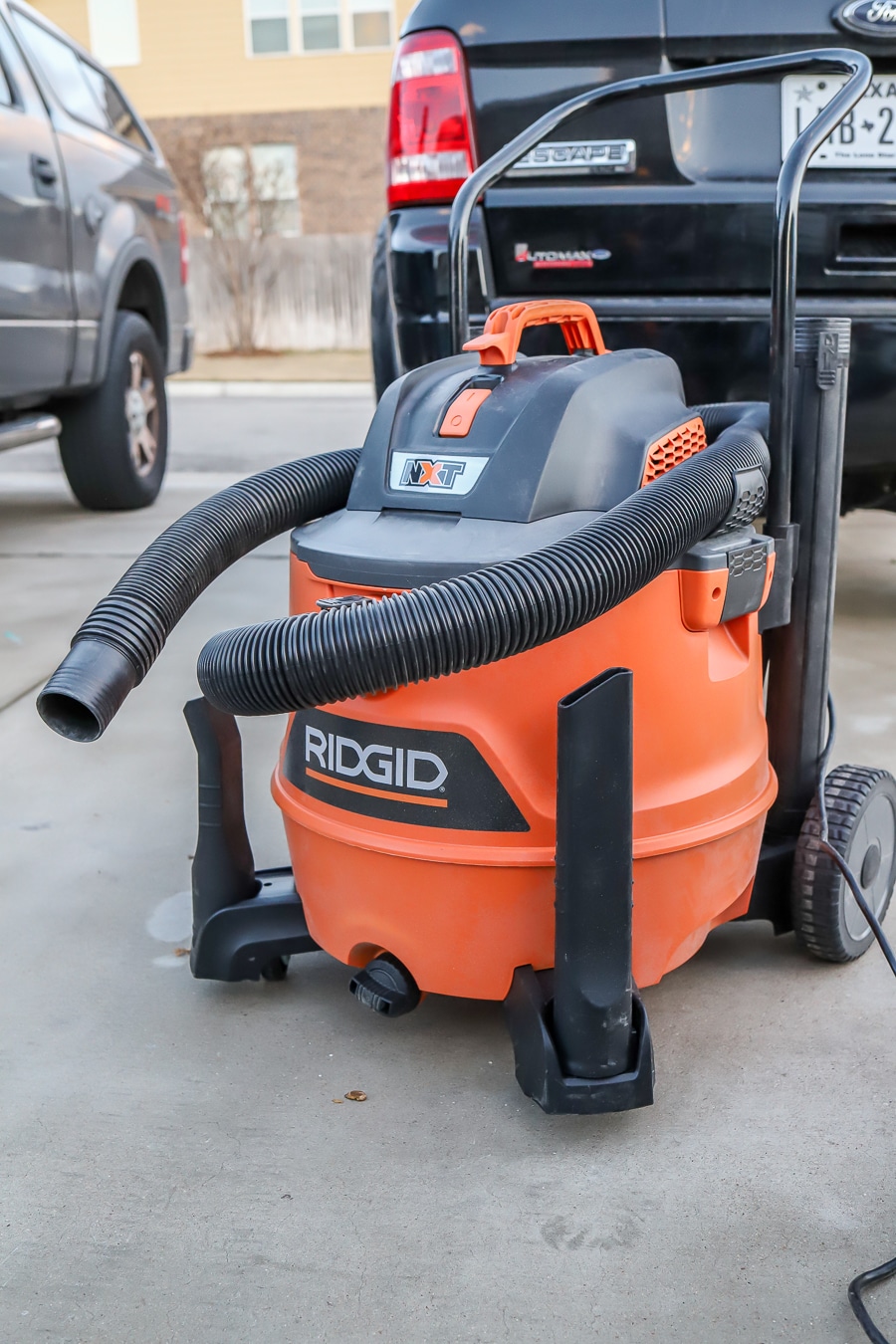 This is our second RIDGID Wet Dry Vacuum and while I've loved the first one immensely, I have to say this one has some simple but impactful improvements. A big departure from our previous RIDGID shop vac was the accessory storage. The model we had before simply had a bag attached to the handle where all of the parts not in use could be stored. It worked, but would gather sawdust and one piece or another was always getting knocked out of the bag. RIDGID made some really simple improvements that allow accessory storage on the front casters and additional storage over the rear wheels. Now everything has a place and if you know anything about Jen, you know she's a fan of being organized.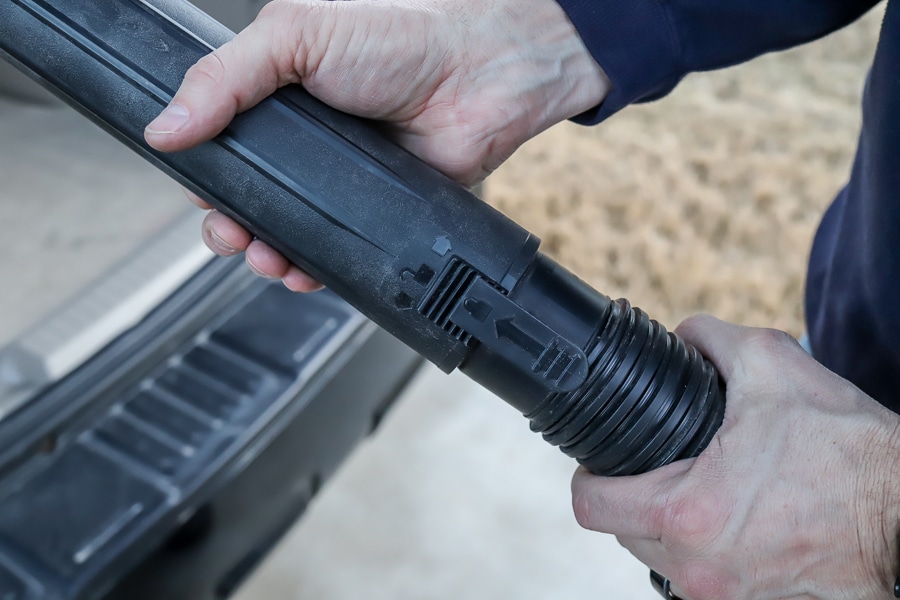 Have you ever tried using a wet dry vac and had extensions or accessories fall off mid-use? REPEATEDLY? Have you reached the point where you've started taping pieces together? I think the only time I've been that frustrated was playing the original Nintendo when I was 11 years old. Seriously, my controllers had bite marks in them. #truestory
RIDGID has this handy dandy locking mechanism for extensions and accessories and it only took me a couple of days to realize you TURN to unlock and don't have to press the little locking lever like your trying to crack a pecan to unlock. Who knew?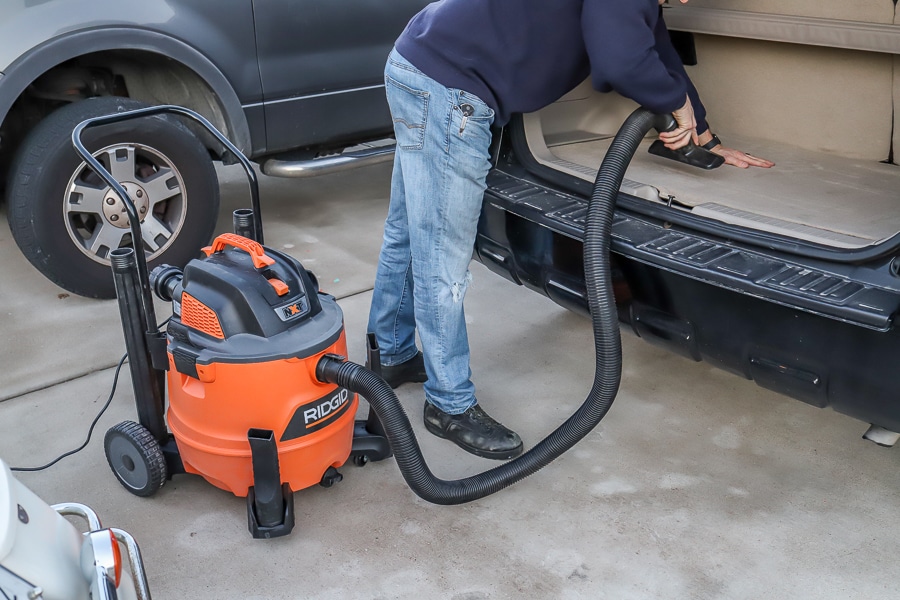 Built with RIDGID's most powerful 6.5 horsepower motor, this particular vac is made for the toughest jobs. As you can see from the photo above, I had to hold the carpet down because the vacuum kept wanting pick it up. I'm also really happy with all of the accessories that allow me to get in between and under the seats. Our 6- and 8-year-old leave everything in the car. Cheerios. Crayons. LEGOS. 100-piece puzzles. Everything.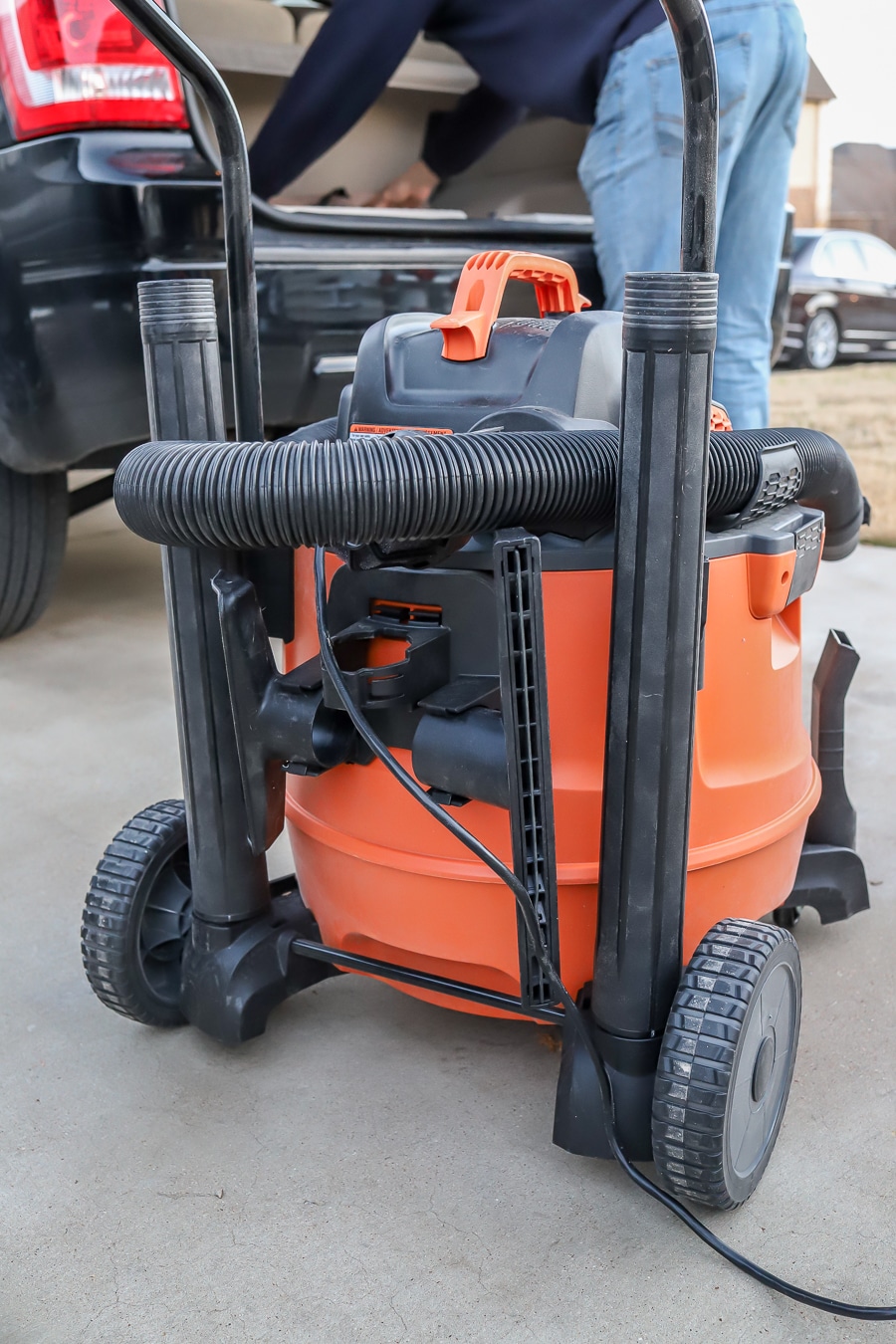 Ok, so here are two things that both Jen and I LOVE about this particular RIDGID Wet Dry vac:
It has a very simple cord keeper at the base of the motor's handle so I'm not just wrapping the cord around the top of the machine, I'm putting the cord in its place.
It has hose storage clamps!!!!
I don't have to pretend I've "neatly put the vacuum away" anymore – I can store all of the accessories in their own perfect little places, wrap the power cord neatly within the cord wrap, and I can finally not hate the vacuum hose for awkwardly having to tie it to the handle.
Thank you, RIDGID.

*I acknowledge that The Home Depot is partnering with me to participate in the ProSpective 2018 Campaign. As a part of the Program, I am receiving compensation in the form of products and services, for the purpose of promoting The Home Depot. All expressed opinions and experiences are my own words. My post complies with the Word Of Mouth Marketing Association (WOMMA) Ethics Code and applicable Federal Trade Commission guidelines. This post contains affiliate links. To read my full disclosure policy, please click here.