*This post is sponsored by The Home Depot.
Adam and I first had the chance to get our hands on the new RYOBI ONE+ 18V Bolt Cutters at the Home Depot ProSpective event in New York City last Spring and we were both pretty giddy about it. I mean, battery-powered bolt cutters?! #Takemymoney! Those clever folks at RYOBI are constantly thinking of new and innovative ways to make our lives easier and more efficient!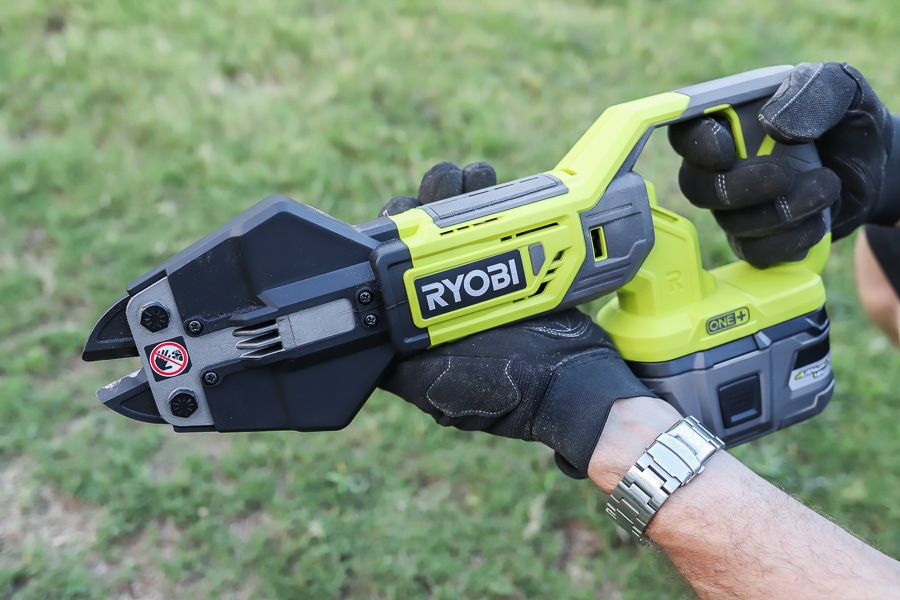 These bolt cutters use the ONE+ battery, just like the rest of the 100+ tools in the ONE+ lineup, so there's no need to go out and buy a different kind of battery. And good news, RYOBI just introduced their new RYOBI ONE+ 18V 6.0 Ah Lithium+HP Battery so you get maximum power that delivers the optimal level of performance for your tools.
These cordless bolt cutters have jaws of hot forged steel that will eat a variety of materials for breakfast, including chain, locks, bolts, fencing and wire shelving. #nomnomnom #getinmybelly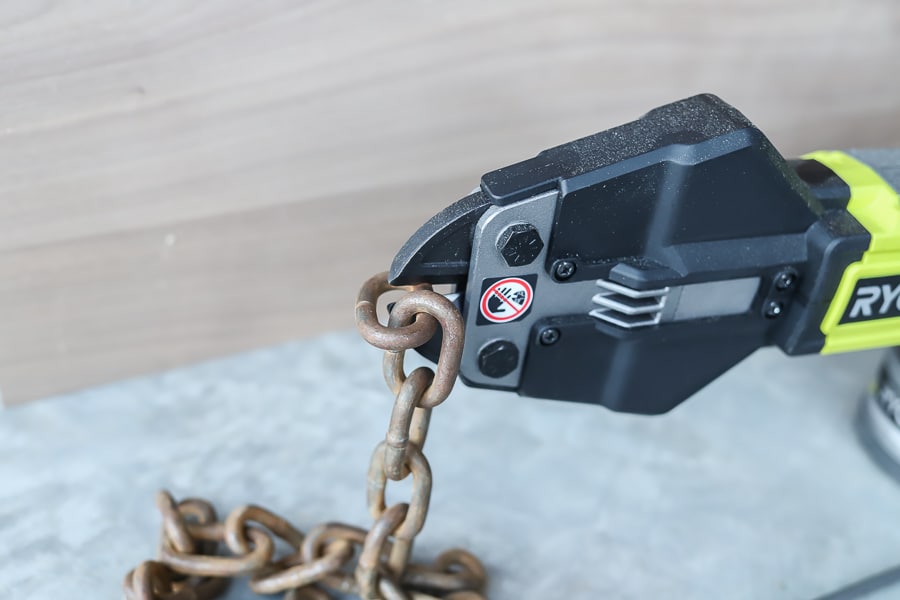 The jaws open to accommodate materials up to 3/8 inches in diameter and you can get over 200 cuts on a single charge. It cut right through this rusty chain without any issues at all.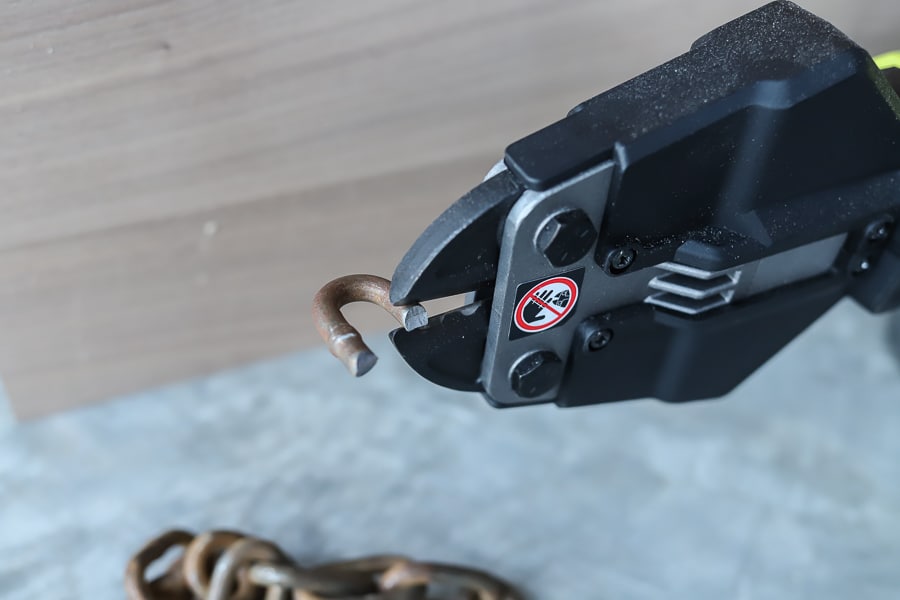 The lock on our back gate is as old as Methuselah and I can never remember the combination for the life of me. It was Adam's combination lock from high school (probably) – that man holds onto things for decades. It's especially stressful when the pest control folks come around and I suddenly develop performance anxiety, trying to crack the combination like a criminal on a bank heist. I like to think I'm more 'Charlize Theron in The Italian Job,' but let's be honest, I'm probably more 'Charlize Theron in Monster,'
Wow, that escalated quickly.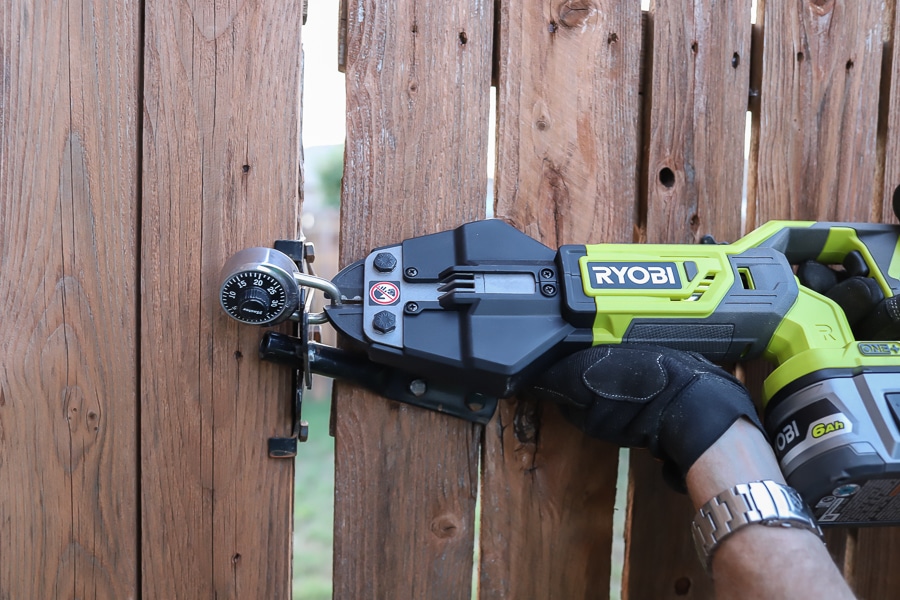 Maybe I'll replace this combination lock with a keyed padlock. It'll be great… until I can't remember where I put the key. #facepalm #storyofmylife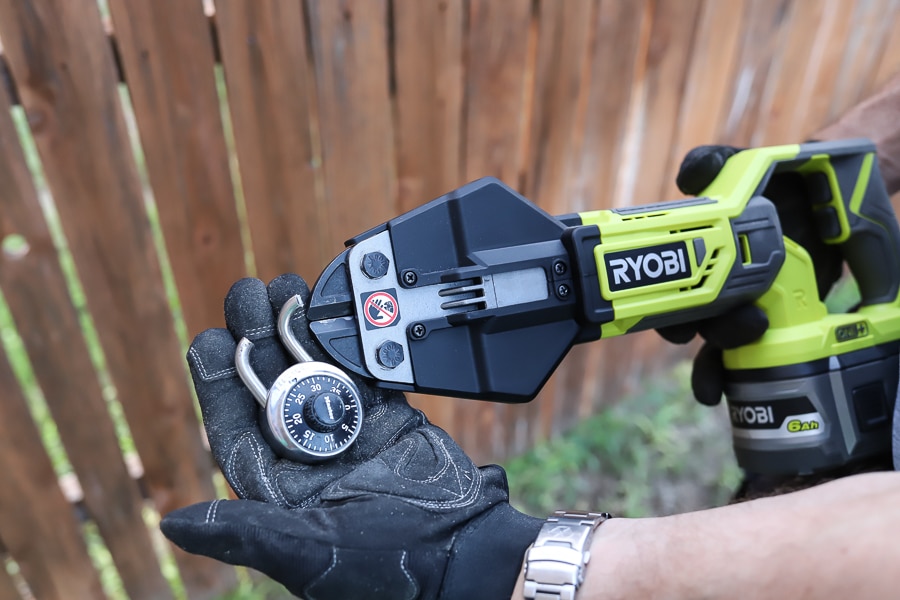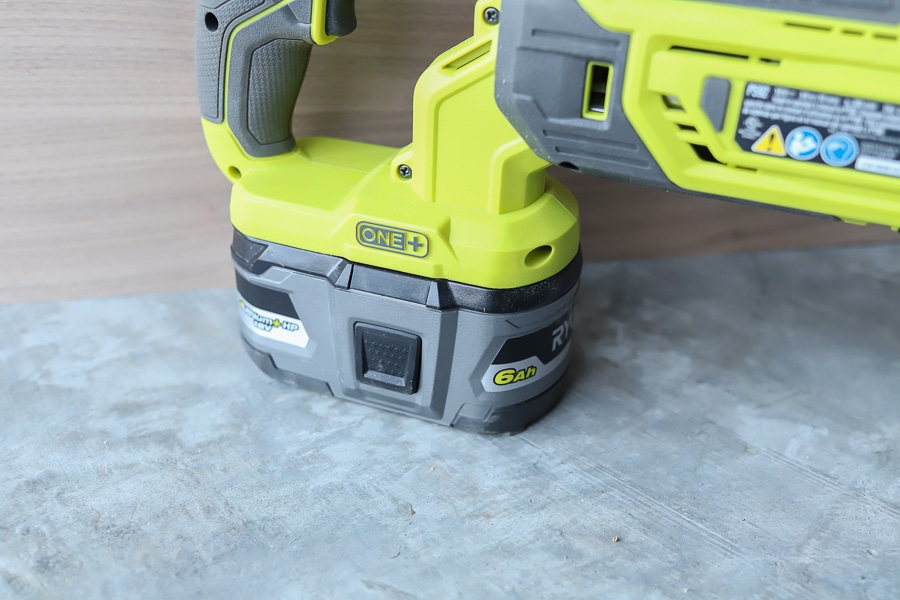 Now let's chat about the new RYOBI ONE+ 18V 6.0AH Lithium+HP Battery. The 6Ah battery isn't much larger than the 4Ah, but it packs a much bigger punch. It's compatible with both brush and brushless tools. Even better, it delivers the optimal level of power, so you're getting the best performance and maximum power from your brushless tools.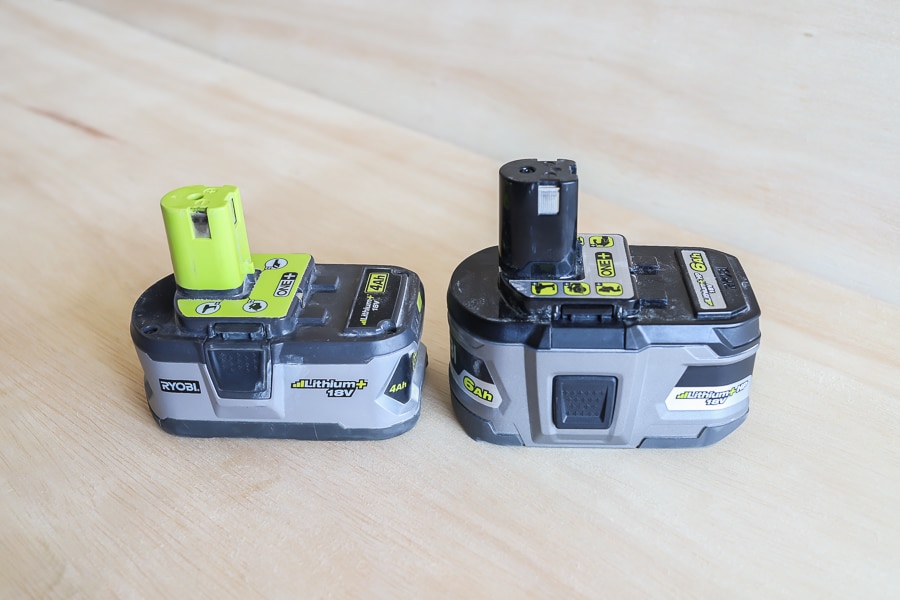 Also, RYOBI altered the battery design slightly by moving the release buttons closer to the base, which is so much easier on my tiny lady hands! As you can see in the photo above, the buttons on the previous 4Ah model were at the top of the battery, so it always gave me hand cramps trying to press the buttons on both sides simultaneously. The claw: not a good look for me. The placement of the release buttons on the new 6Ah batteries is lower, making it much easier to reach. This small improvement that makes a world of difference and my cramped claw hands thank you RYOBI!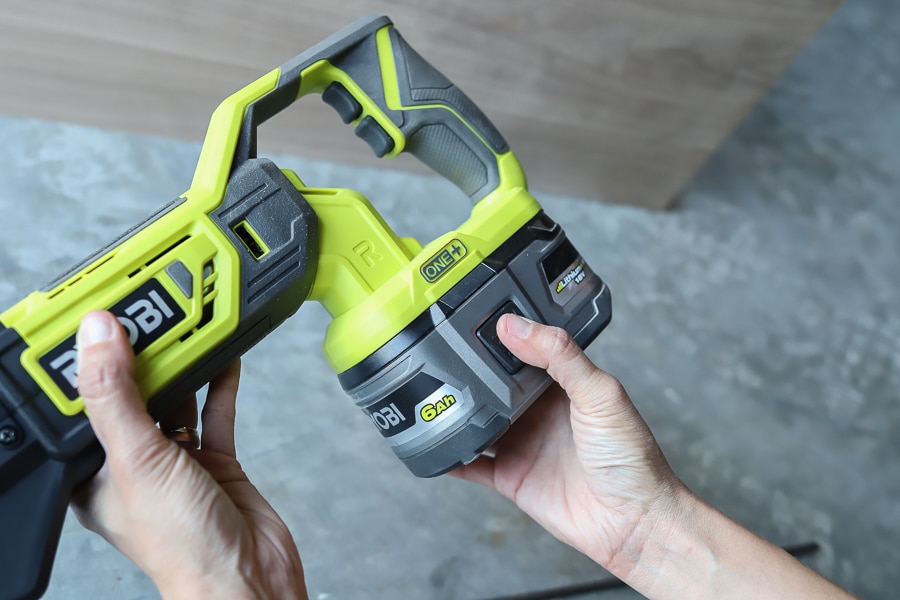 *I acknowledge that The Home Depot is partnering with me to participate in the ProSpective 2018 Campaign. As a part of the Program, I am receiving compensation in the form of products and services, for the purpose of promoting The Home Depot. All expressed opinions and experiences are my own words. My post complies with the Word Of Mouth Marketing Association (WOMMA) Ethics Code and applicable Federal Trade Commission guidelines. This post contains affiliate links. To read my full disclosure policy, please click here.