Hello everyone! My name is Shelly and I blog over at 100Things2Do.ca where I share DIY, building, crafts and ways to make your house a home within a real-world budget.  Creativity is my groove – whether it be repurposing, refinishing, building or decorating and each day I strive to share wins (and fails) with candor, humor and a whole lotta love.  I've been a long-time fan of Jen's and I will fully admit to squealing like a teenager and happy-dancing around my house when she offered me this opportunity to guest post.  Thank you so much Jen – and I apologize to my family for the Mom-butt twerking.
I should start this post with the reason why: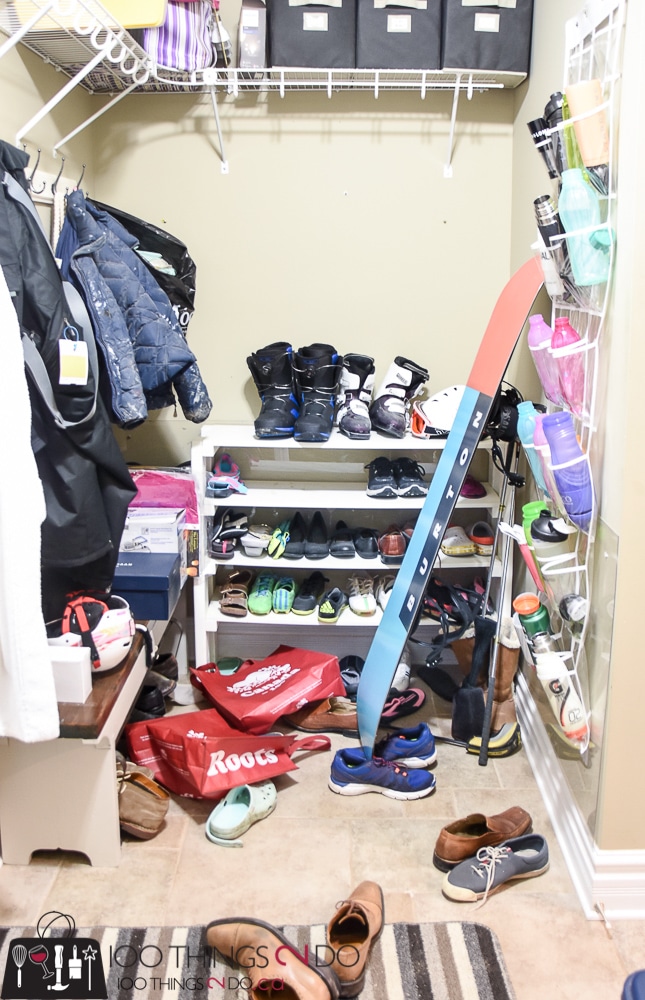 This is my 6′ by 10′ mudroom, and it looks like this 95% of the time.
I know!  I've just admitted that to millions of House of Wood readers – and I'm totally embarrassed – but I'm guessing there are more of you out there dealing with this situation than there are revelling in a perfectly styled and organized mudroom.
When did putting your shoes away become rocket science?  You're killing me family!  One dropped pair at a time – you're killing me!
I made that white shoe rack a couple of years ago thinking it would be enough for my family of 4 (jocks).  Each year, the cleats got larger, the girls wanted/needed more pairs and we increased the number of extra-curricular sports – as happens as your kids get a bit older.
Clearly this little guy wasn't cutting it.
Time for an upgrade, so I designed this simple, super-sized shoe rack to better fit our needs and the space.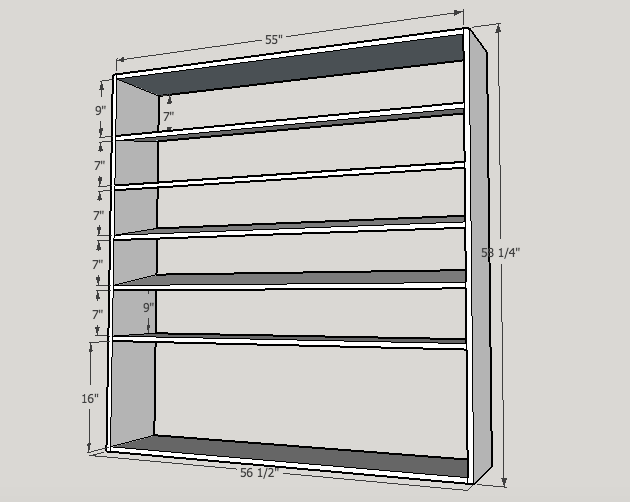 I purchased nine 1″x 12″ rough pine boards that were 6′ long and made my cuts:
2 boards cut to 58 ¼"
7 boards cut to 55″
You will need:
tape measure
miter saw
pocket hole jig
approximately 45  1 ¼" pocket hole screws
speed square
level
drill
pencil
I used my pocket hole jig to drill pocket holes (3) on either end of the 55″ boards, which were then attached one-by-one using 1 ¼" pocket screws, beginning with the base of your super-sized shoe rack.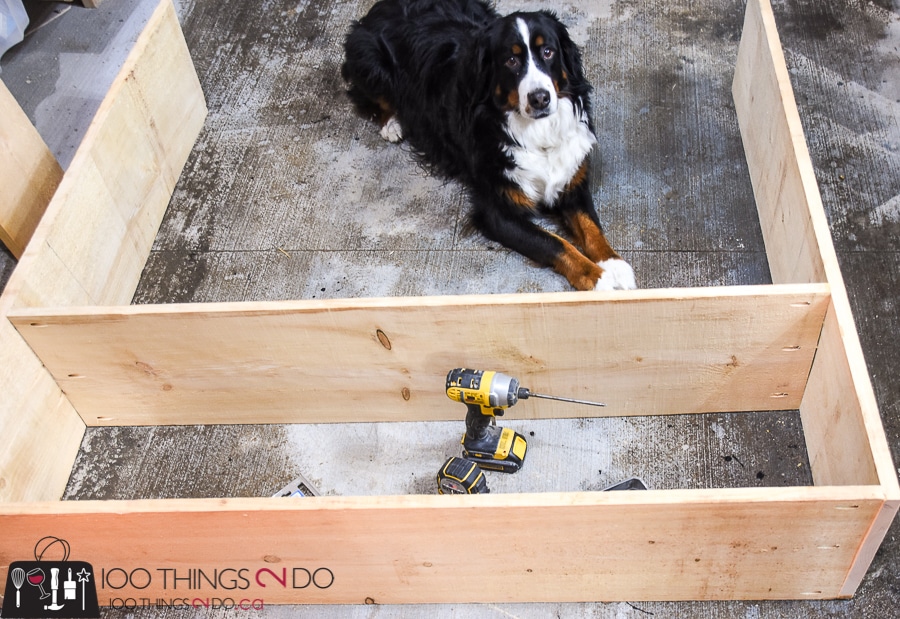 The base board and the first board up from the base are attached at a 90° angle to the sides (use a speed square).  I spaced mine 16″ apart to make room for ski boots, Sorels and or skates/rollerblades using Hubby's as the largest size needed to fit.
Once the base and bottom shelf were in place, I marked the side boards up 7″ from the front and 9″ from the back; this will create a slight slope to your shelves so you can have a bit of a display.  No need to measure angles or use a protractor – just draw a straight line from the 7″ back to the 9″ mark and line your shelf up with that line.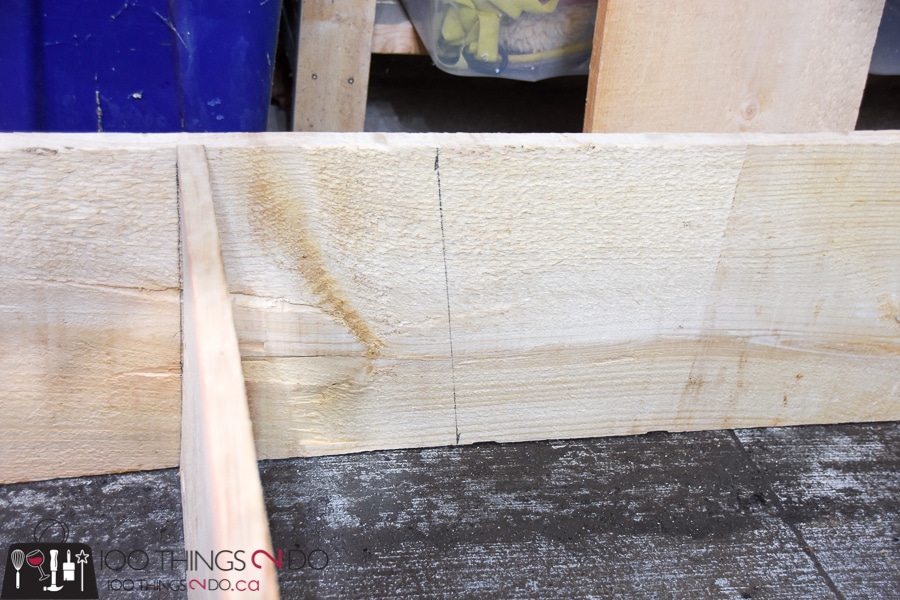 You could angle your shelves even more if you'd like, but once the slope gets too steep you'll have to add a section of molding so your shoes don't slip off.
Attach your first angled shelf and check for level.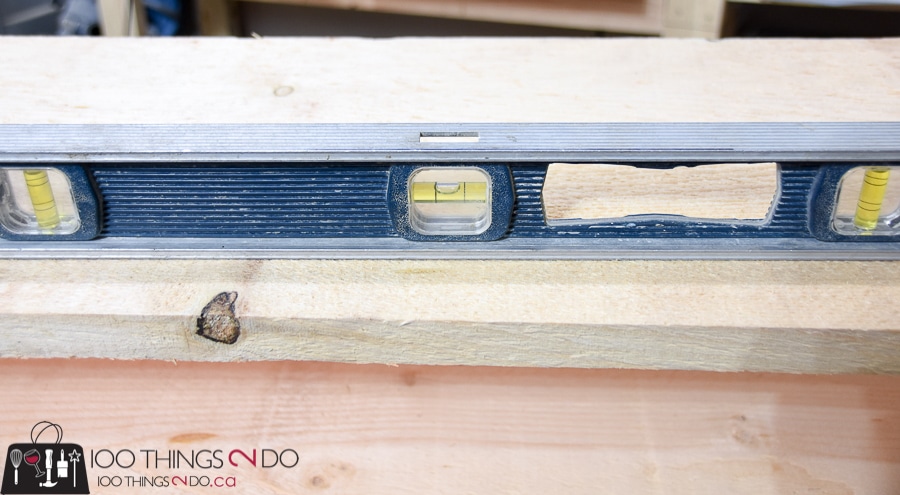 (Remember: if you're working in your garage, there may be a slight slope to the concrete for water drainage)
The rest of the shelves for your shoe rack will be placed 7″ above the previous – front and back – which will mimic the angle of the first board.  Repeat with the rest of your 55″ boards until you reach the top.  Your top board will be 90° to the sides to allow for storage on the top.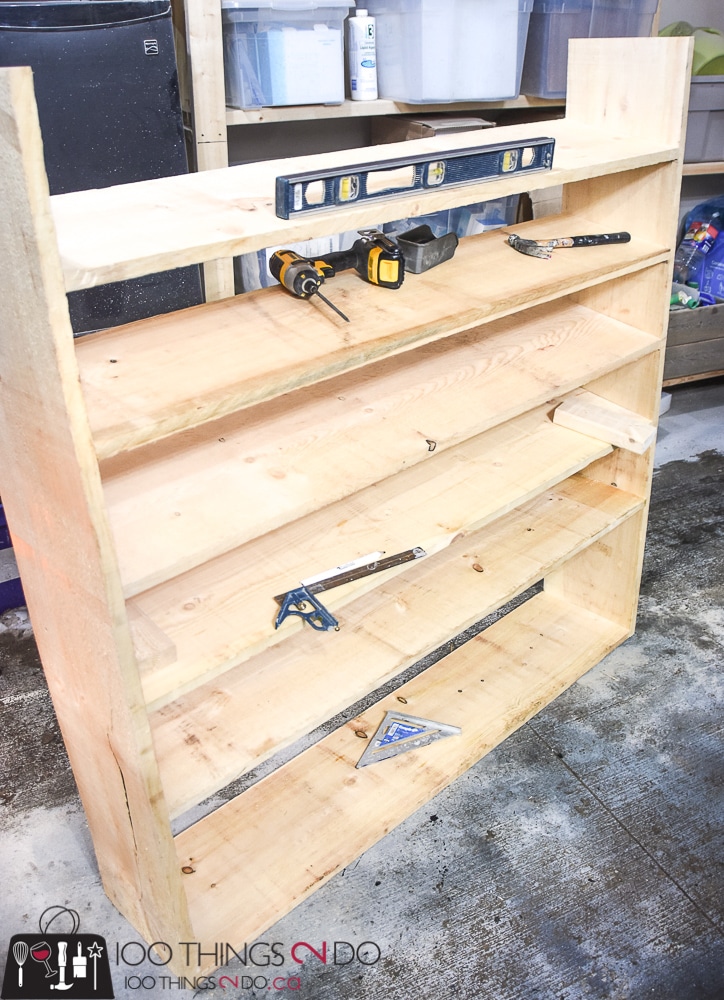 I went with the rough pine boards because they were less expensive than finished 1 x 12 boards.  You could ask your home improvement store associate to cut your pieces from ¾" plywood if you want a less 'rustic' look, but please don't build this with MDF (medium density fiberboard) as it absorbs moisture and the fibers will expand and warp unless coated thoroughly with an oil-based primer.
You'll find that this DIY shoe rack is pretty rigid with the ¾" boards and pocket-hole screws, but if you want a little extra strength you can add reinforcing angles (small metal brackets) to the inside corners – top and bottom.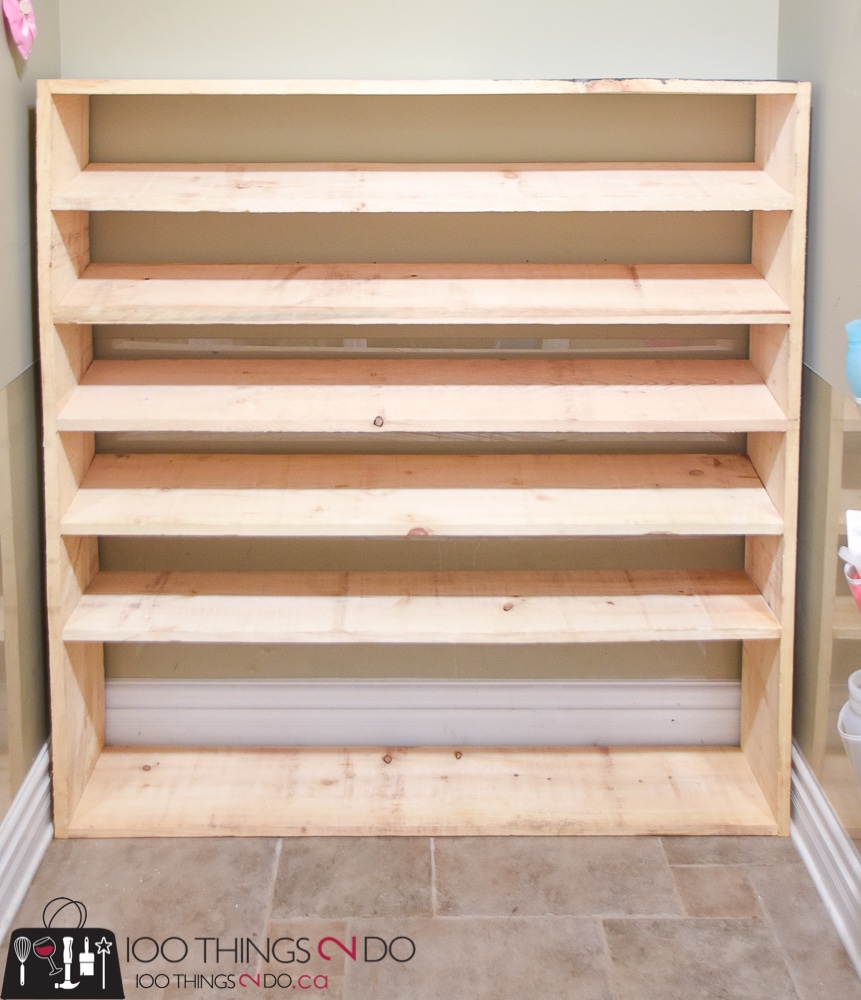 Rough pine is not easy to stain or paint, so if you choose to finish your super-sized shoe rack, try a tung or mineral oil to bring out the grain of the wood, keep it from drying out, and keep the wood fibers soft.
No one likes prickly wood.  (I'd take that a lot further if this wasn't Jen's blog.)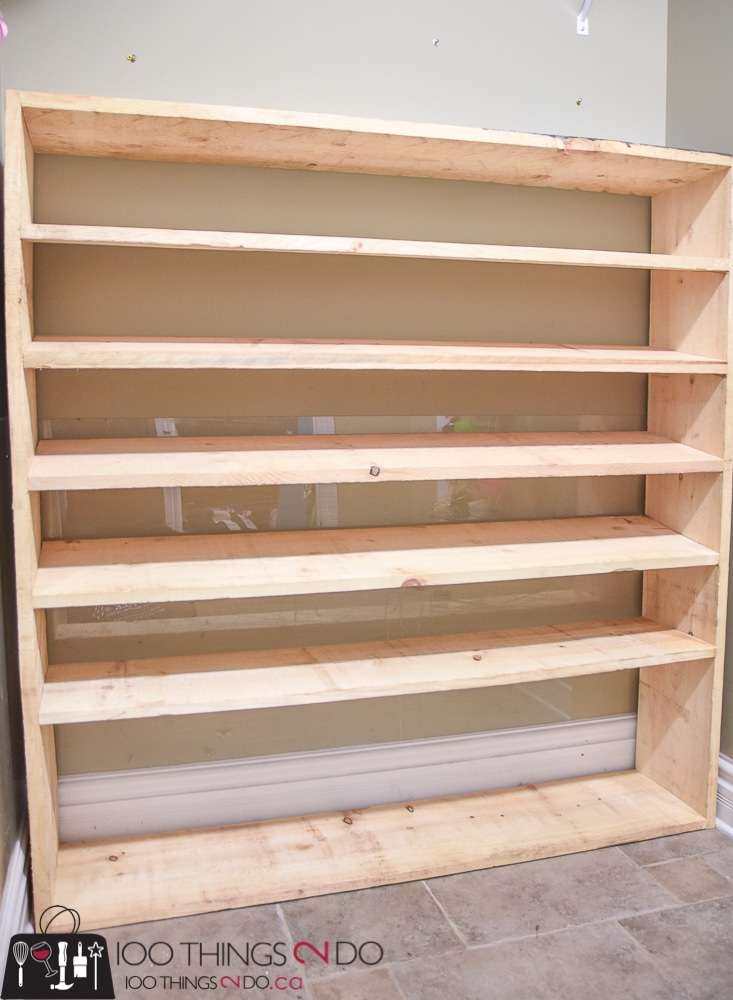 I could stop right here and be happy; look at all of that gorgeous space (and cleanliness)!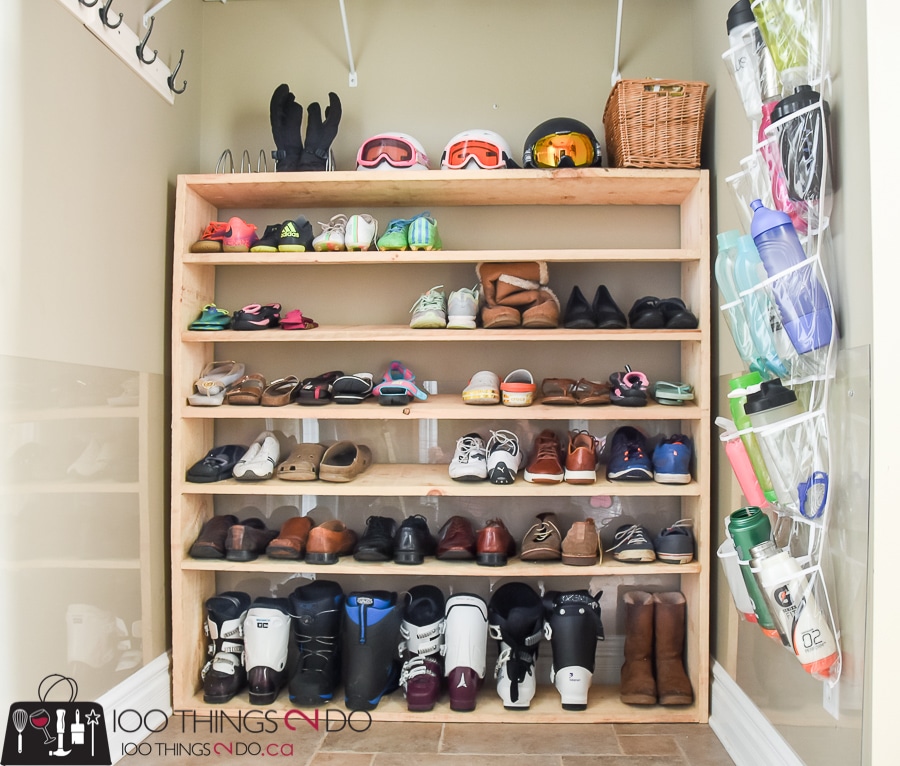 Plenty of room for winter boots and/or ski boots – which will be replaced with rollerblades come Spring. Plenty of room left for coats, snow pants, skis and sports bottles.
We've got indoor soccer cleats, outdoor soccer cleats, water shoes and more flip flops than Fort Lauderdale at Spring break.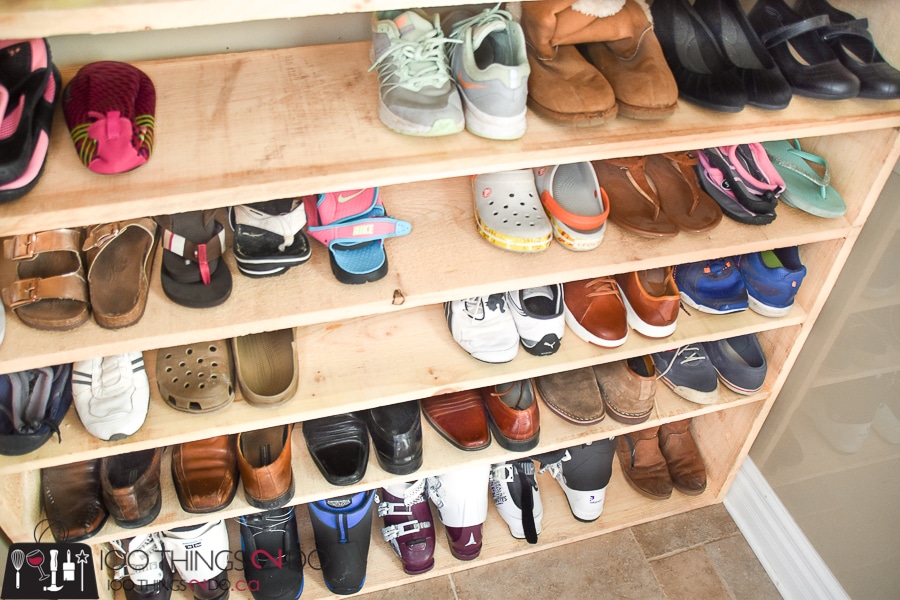 The top shelf is perfect for helmets, shin pads, ball gloves and/or a drying rack for wet mittens.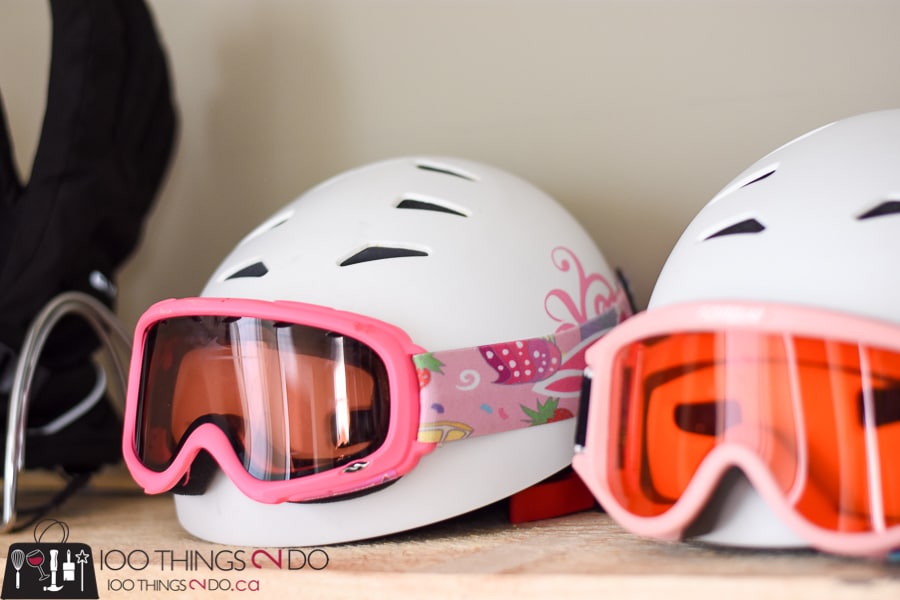 The shelves are angled just enough to display your shoes without them slipping off onto the floor.
Hey, did you know that alternating your shoes heel to toe will buy you an extra few inches of space on each shelf?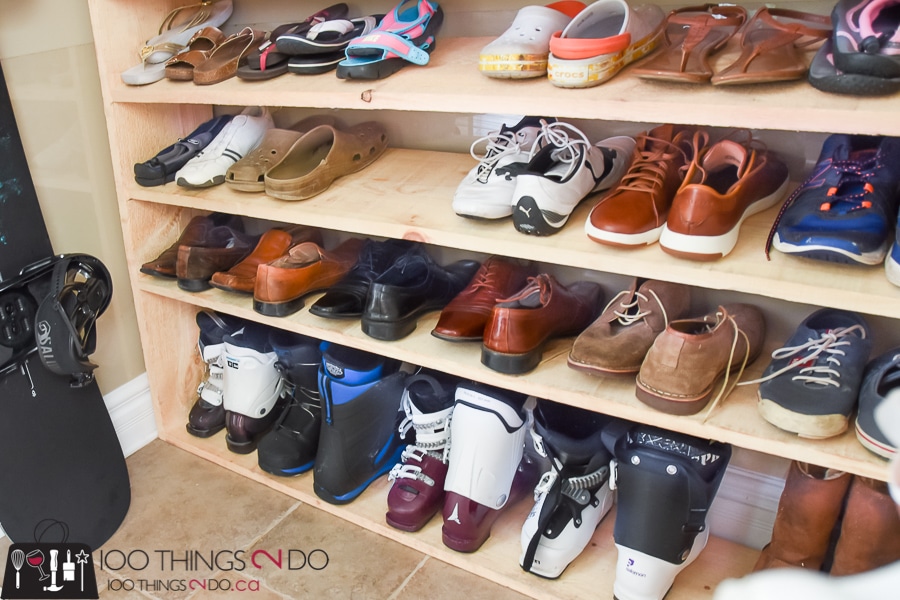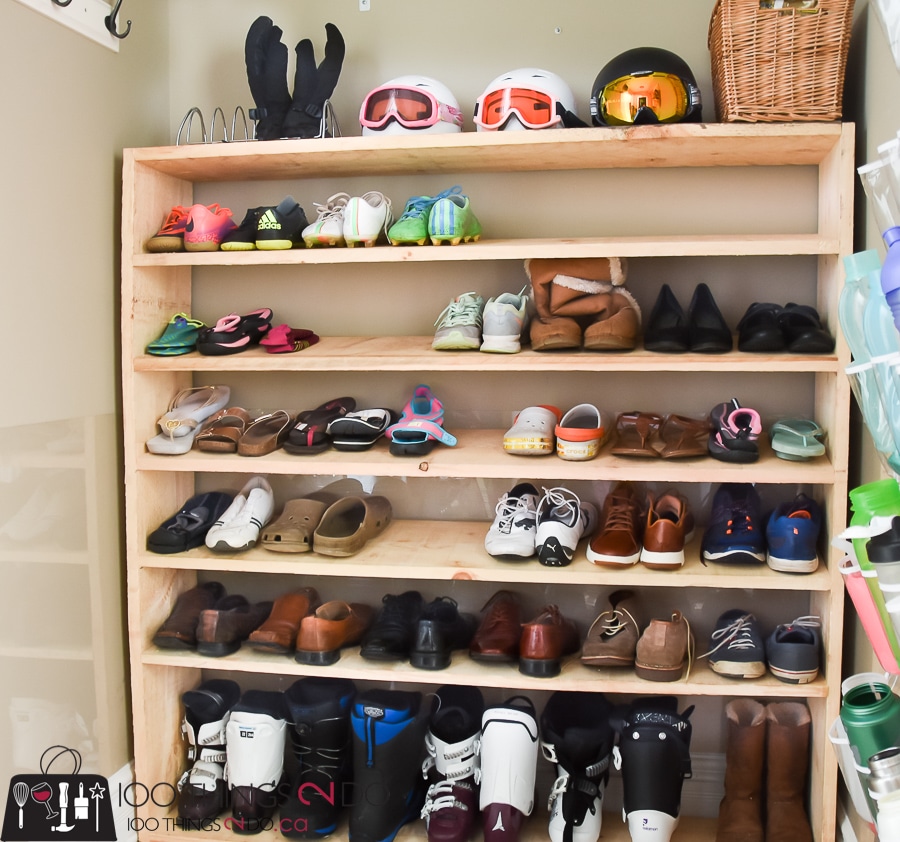 I can't believe it's almost full already!
You may have noticed that I don't have any shoes on the new shoe rack?  I have a little section in our closet that I hoard use, and no one really needs to see my vast collection of couture Crocs right?
Here's a keeper for your Pinterest boards:


Thank you Jen for the opportunity of writing on House of Wood, and thank you readers for letting me babble on.
Have a great one!