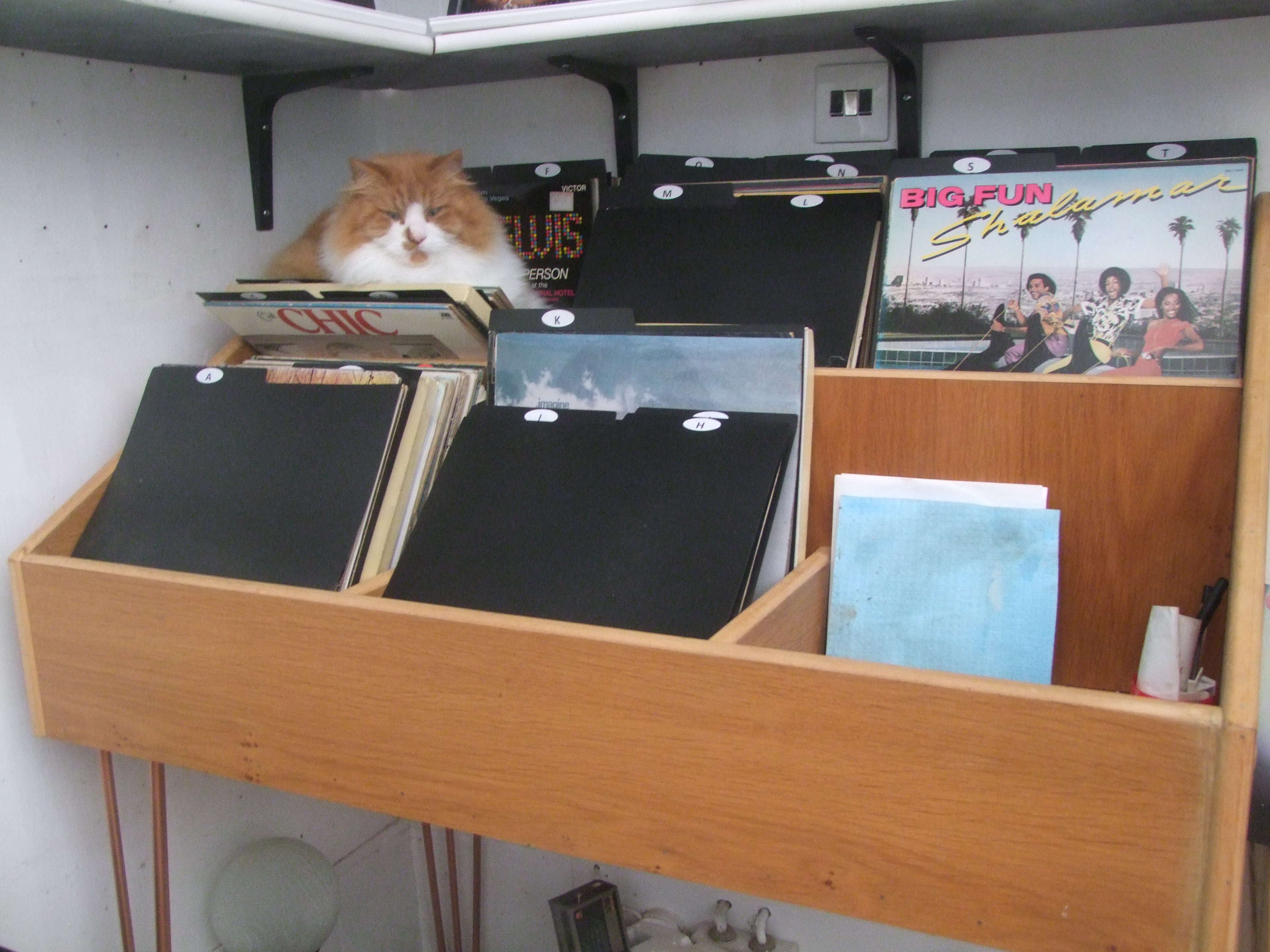 Submitted by Ray Bown
Estimated Cost:
JenWoodhouse.com Plan Used: Vinyl Record Storage
About the Project:
I followed Jen's plans for this, more or less exactly as described. Relatively easy although one needs to cut accurately to avoid remedial "tweaking" when assembling. The pocket hole connecting together of the various cut pieces needs to be done carefully and its worth practising on scrap lumber to get the hang of pocket jointing, which I hadn't done before, even at the young age of 75! As you can see I supported the rack on strong iron retro style hairpin legs which blend in with the rest of the decor.
As you can see it's ben commandeered by one of our cats, Oliver, who has a good taste in 70's funk!