Fancy up that everyday bag with a wood and leather bag tassel you can make yourself. It's Jaime here today from jaimecostiglio.com and if you love all things wood like me then your bag needs a little wood accessory too!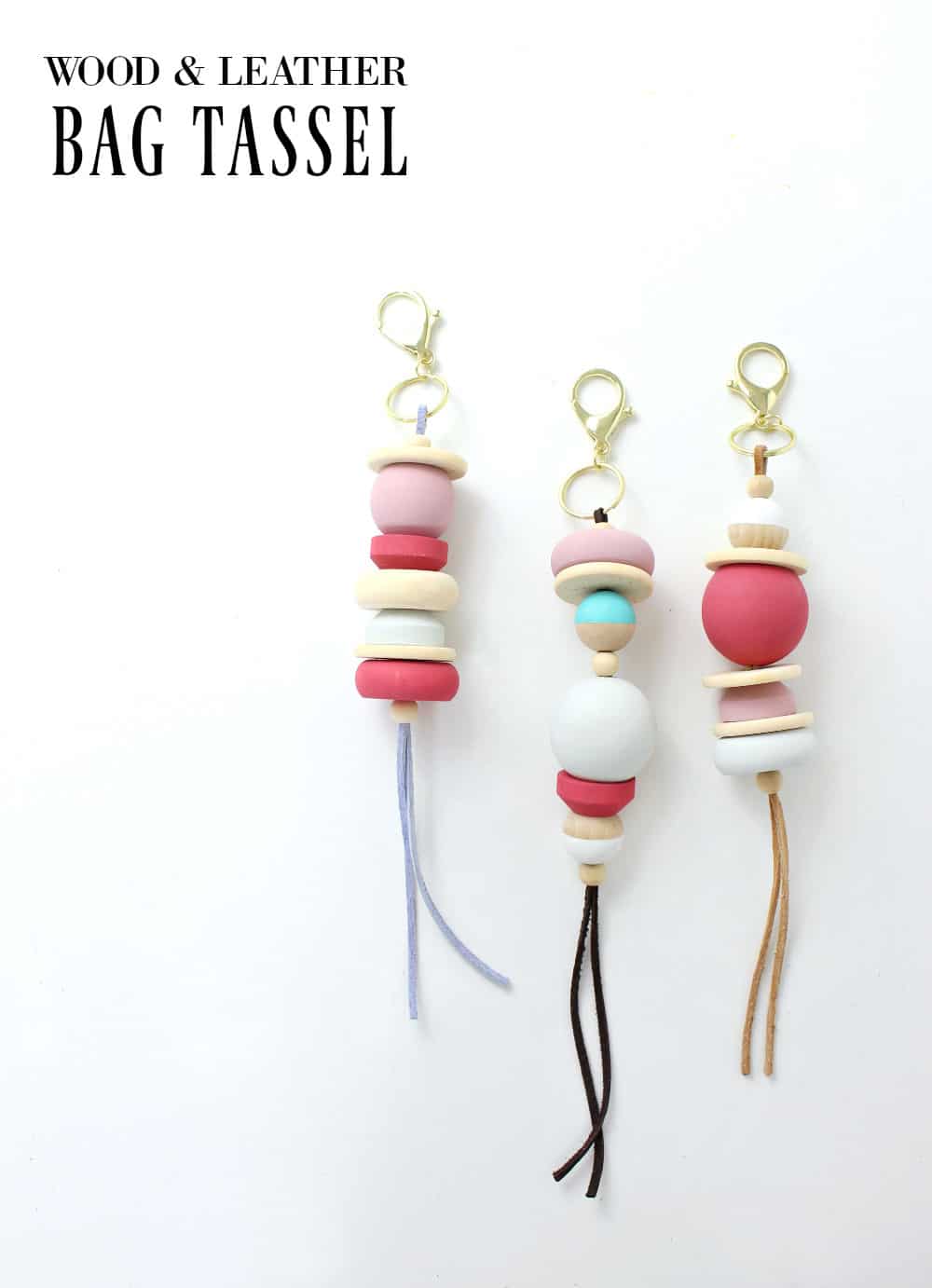 It's fun, simple, and the color combinations are endless. This DIY tutorial to make a wood and leather bag tassel will have you making them for all your friends and your friends kids too! We're using wood parts, craft paint, and leather cording to make a pretty bag tassel.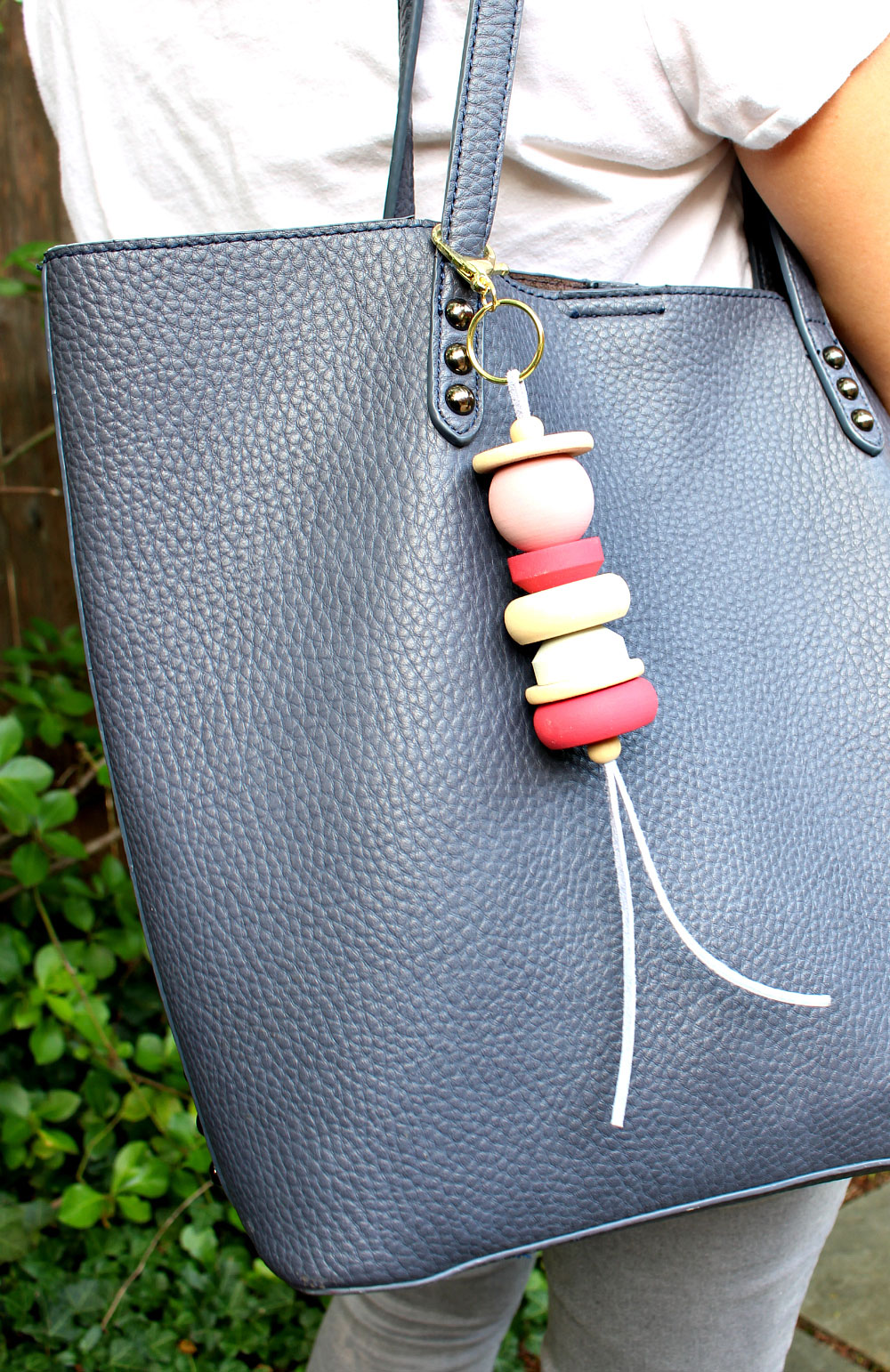 This bag tassel easily clips onto your purse or everyday bag using the lobster keyring. It would also make a great keychain if you choose smaller size wood parts.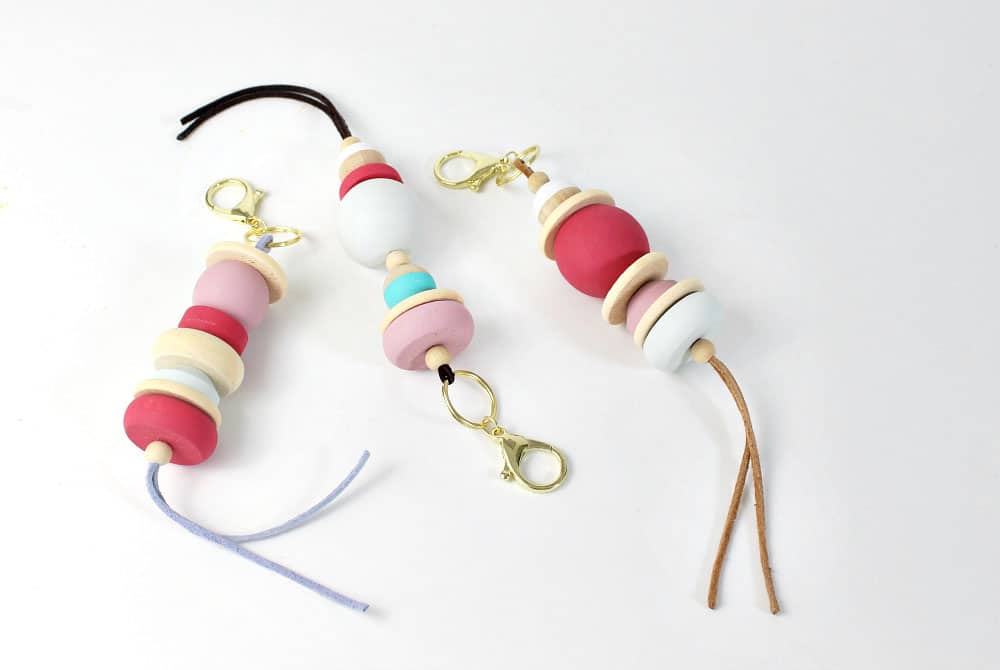 Looking for a craft night group project? This is an easy craft project perfect for even those non-crafty friends. Simple enough for older kids too just follow the steps down below and let your creativity flow.

How to make a DIY Wood and Leather Bag Tassel
Supplies:
keyring lobsters
acrylic craft paint
paintbrush
drill
3/16″ drill bit
leather cording
scissors
wood balls and discs
wood skewer
super glue gel

Step 1:
Pre-drill a hole in the center of each wood piece using a drill and 5/16″ drill bit. Be sure two layers of your leather will fit through the hole and if necessary use a larger drill bit. Some wood pieces will already have holes and you can make them bigger if necessary.

Step 2:
Paint the wood pieces different colors using acrylic craft paint. Acrylic craft paint dries super fast so you should be ready for assembly quickly.
*Tip: Use a skewer for the round pieces and prop into a cup while drying.

Step 3:
Cut a 30-inch piece of leather to start and thread one end through the keyring portion. Thread both ends of the leather piece down through your first wood ball. To help ease the leather through, consider using a skewer to gently push the leather.

Step 4:
Keep adding wood balls and pieces in a pattern you love. The great thing about this bag tassel project you can rearrange the pieces as desired until you get the right combination that you love.
From a design aesthetic, it helps to vary the shape and sizes of the wood pieces to create an eye catching tassel. Also consider alternating between painted and natural wood to keep the eye moving.

Step 5:
Before you slide on the last wood ball, add a dab of super glue gel on the leather cording directly under where the wood piece will sit. This will keep the wood pieces from sliding off while the tassel is in use.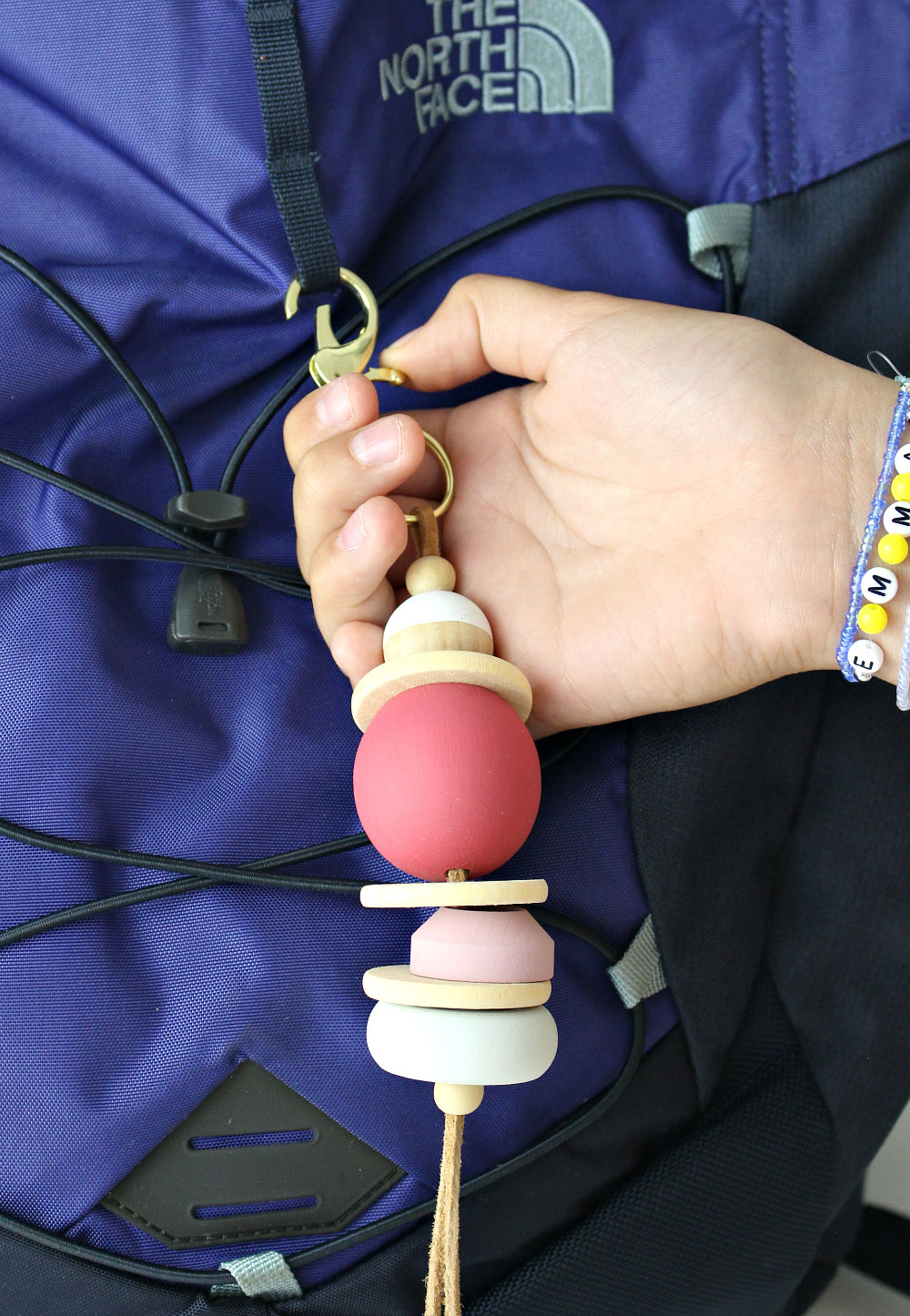 My girls have officially claimed these wood and leather bag tassels for their backpacks. Who knows – we may have started a trend this school year?!