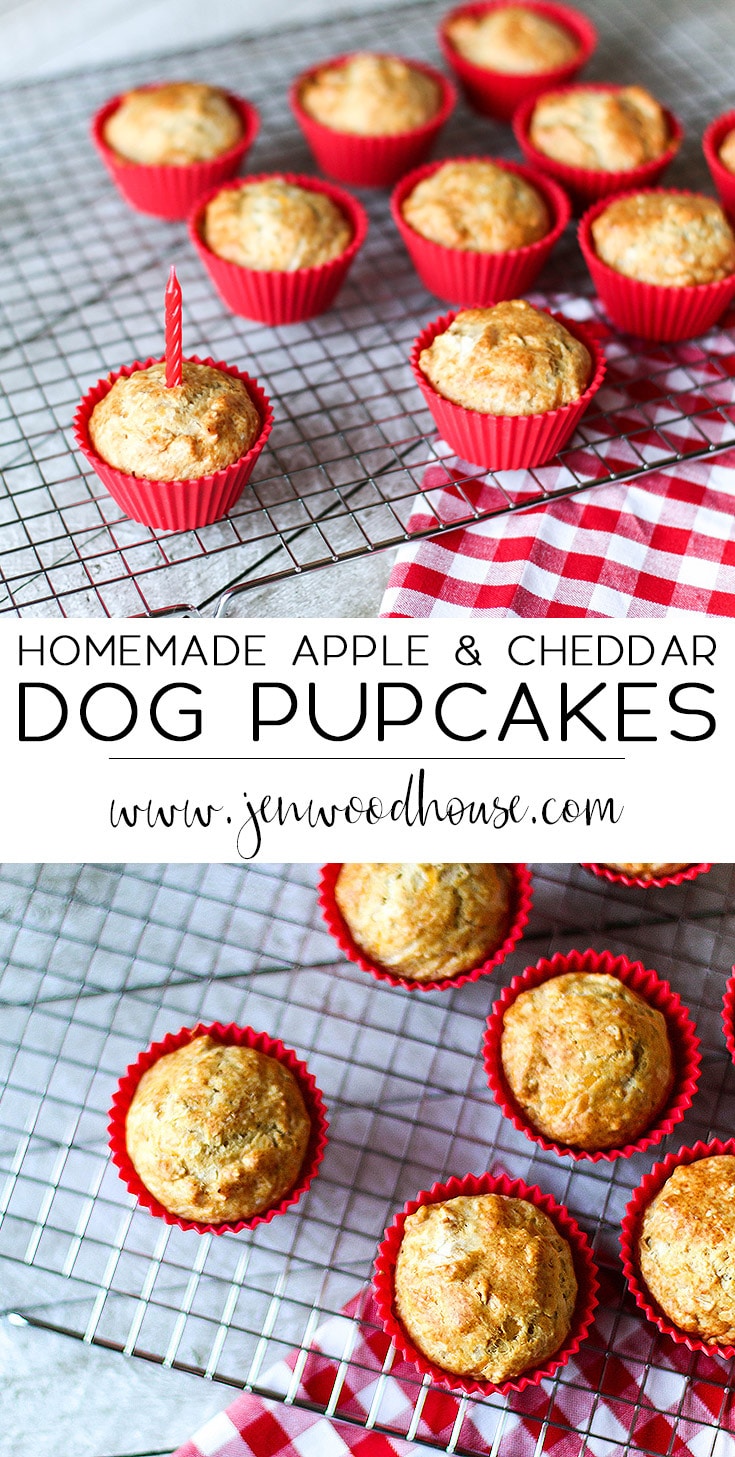 Yesterday, we celebrated Watson, our sweet Rhodesian Ridgeback. He turned six!  He is officially older than us now (in dog years, of course). He's getting a little sprinkling of gray on his chin and it's the most adorable thing. Seriously, he is the sweetest, most gentle giant ever. Such a handsome devil too.
He's even a YouTube star! I don't blame 'em for putting him in front of the camera. He most definitely belongs there. I mean, look how non-reluctant he looks in this photo: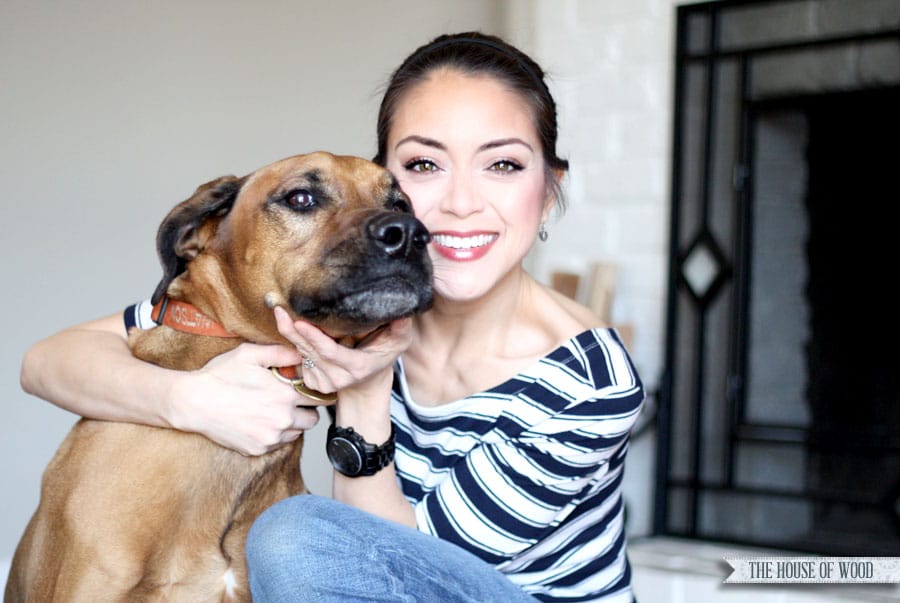 He's a natural (when he's not in a headlock).
We usually do something special for his birthday (yeah, we're those kind of people), whether it's taking him to the 'Barkery' to pick out a treat, or baking him some homemade dog biscuits, peanut butter pupcakes, or other treats. This time, we baked him some Apple and Cheddar Dog Cupcakes and he loved them!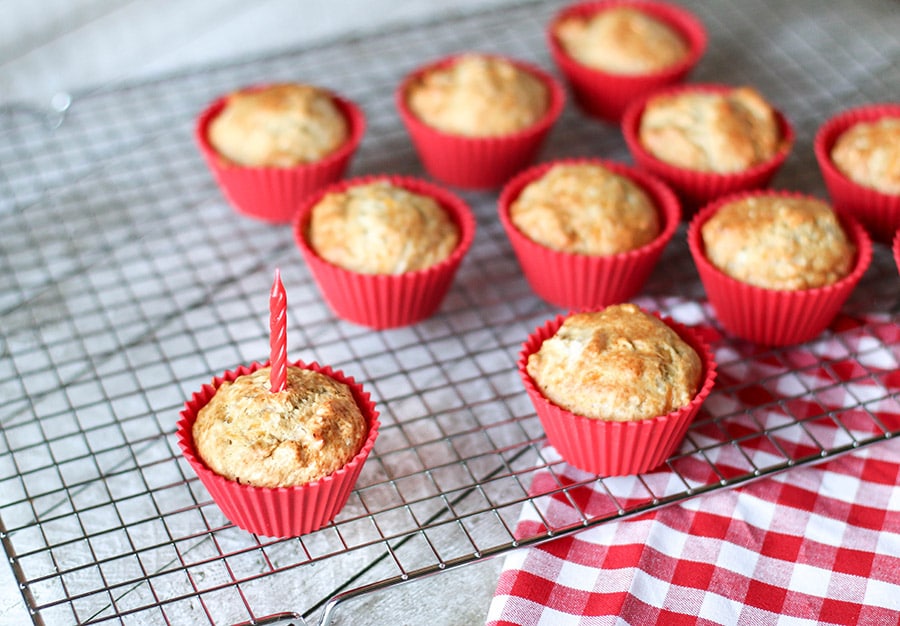 *This post contains some affiliate links. To read my full disclosure policy, click here.
APPLE AND CHEDDAR PUPCAKES
Ingredients:
1 1/2 cups whole wheat flour
1/4 cup old-fashioned rolled oats
1 tsp baking powder
1/2 cup applesauce
1/4 cup vegetable oil
2 TBS honey
2 eggs
1 cup shredded cheddar cheese
Directions:
Preheat the oven to 350º F. Line a muffin tin with paper or silicone cupcake liners or spray the tin with non-stick cooking spray.
In a bowl, mix the flour, oats, and baking powder together.
Add the applesauce, vegetable oil, honey, eggs, and cheese.
Mix until combined.
Spoon the mixture into the muffin tin, filling the cups about halfway.
Bake in the oven for 18-20 minutes.
Allow the cupcakes to cool then let your pup enjoy!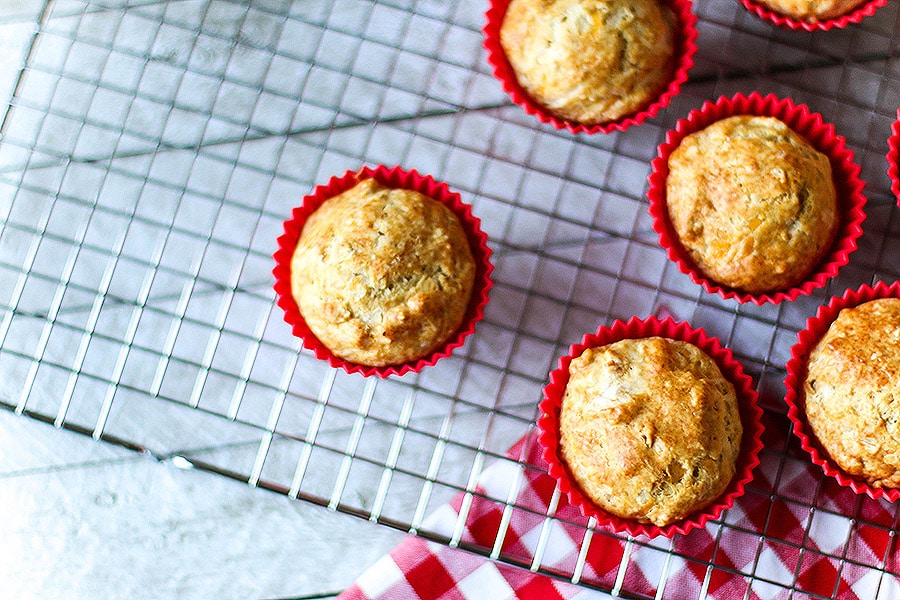 Happy Birthday, Watson!
I'd love for you to PIN IT so you don't forget it!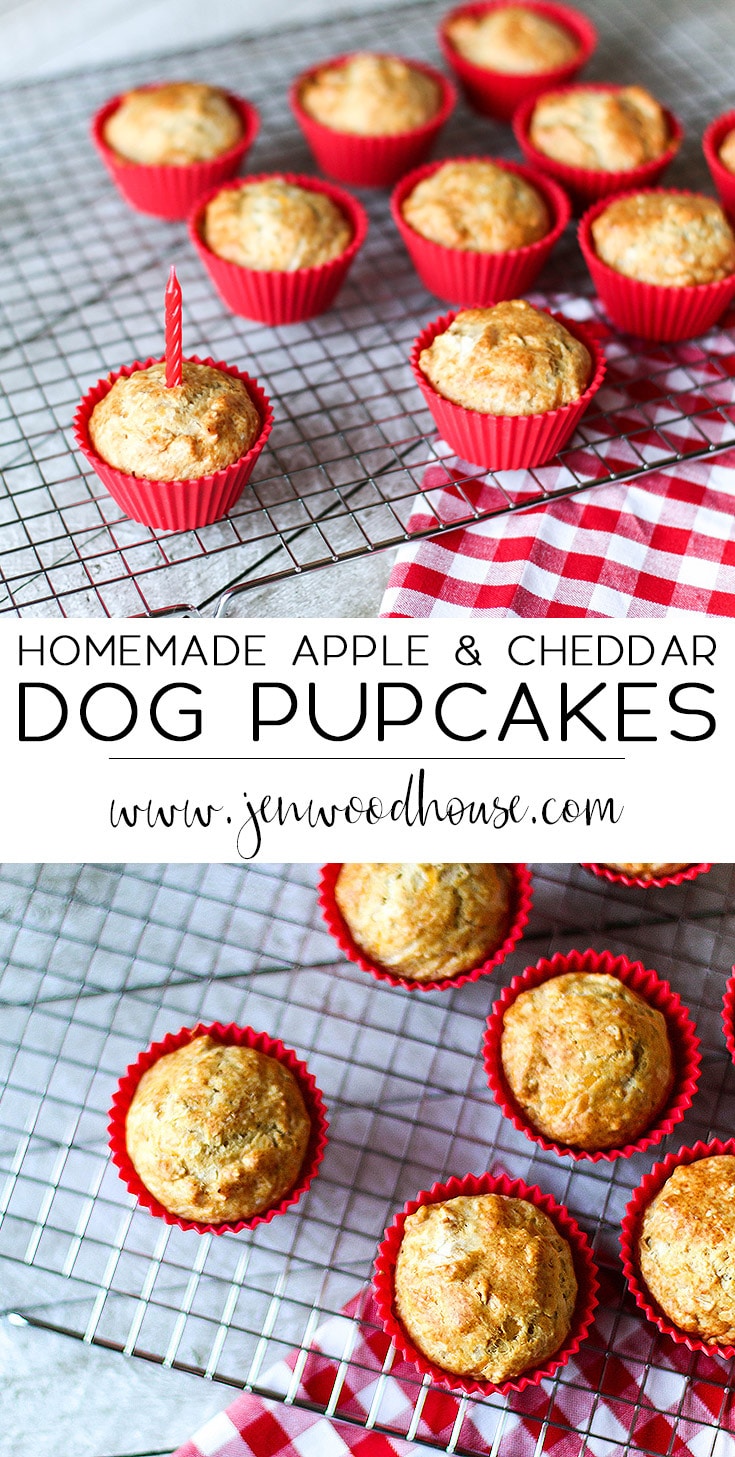 Like this recipe? Here's another homemade dog treat recipe that was a hit: