If you're anything like me, you consider your favorite fur baby as part of your family. Our Rhodesian Ridgeback, Watson sure is. In fact, we celebrate his birthday every year with homemade treats and he gets his very own stocking hung up at Christmas too. Look at this guy. Isn't he a handsome gentleman? He's even a music video star.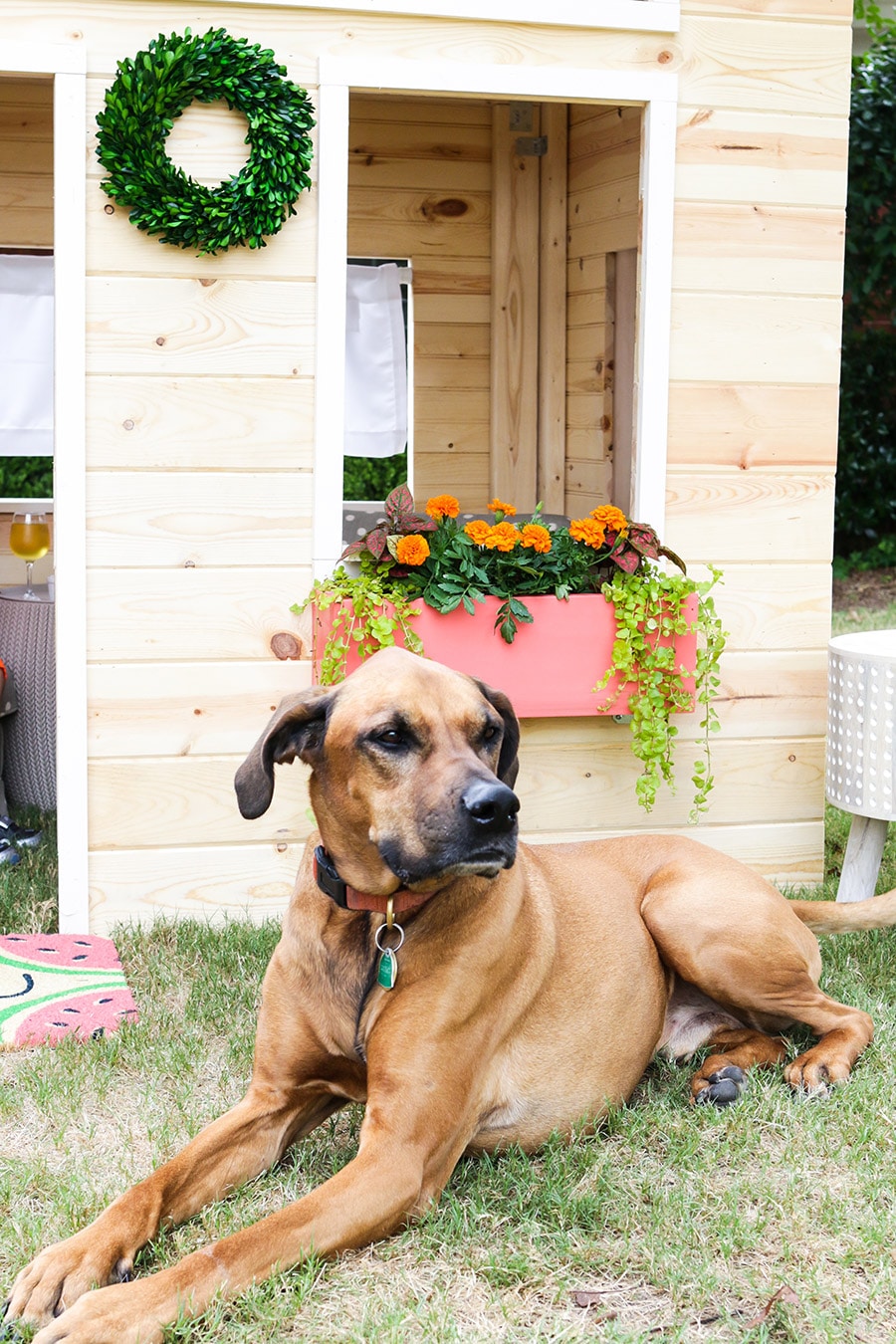 Building Watson a dog feeding station and dog house has been on my To Build list for months now. I often look to RYOBI Nation for inspiration because it's a community full of builders who love sharing their ideas and projects. Check out these 10 adorable pet projects!
Be sure to enter this AWESOME GIVEAWAY below! Enter once a day for a chance to win $300 worth of RYOBI Tools (Your choice! RYOBI Outdoor tools not included). This giveaway is open to all US residents and will end on July 17th. Good luck!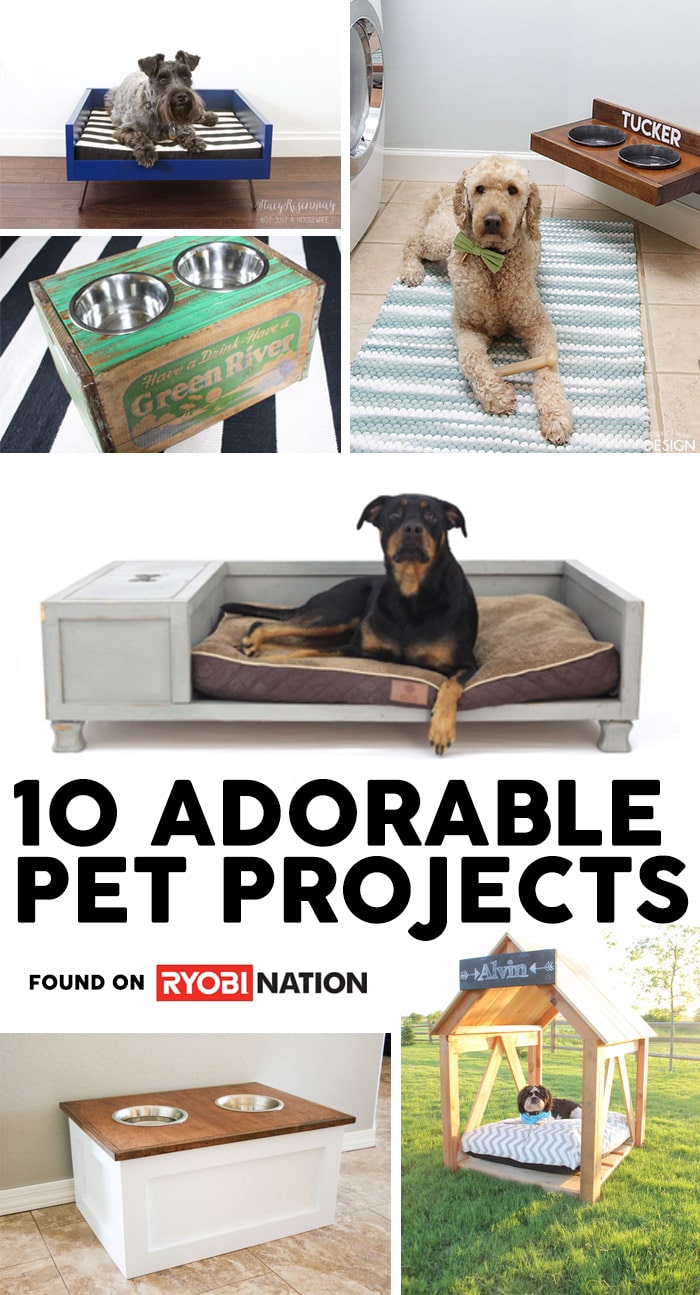 1. WALL-MOUNTED FEEDING STATION – Paper Daisy Designs
I love that this dog feeding station is mounted to the wall. That means it's easy to clean any mess underneath and it's elevated for larger dogs.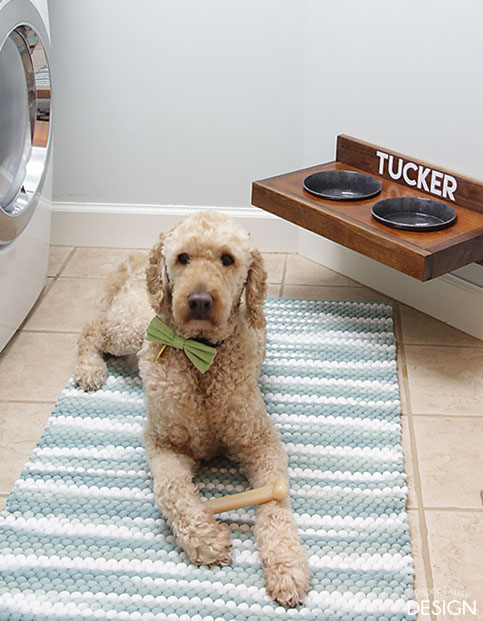 2. REPURPOSED SODA CRATE DOGGIE DISHES – Robb Restyle
I can't think of a better way to repurpose soda crates! I love the rustic and reclaimed look of this project!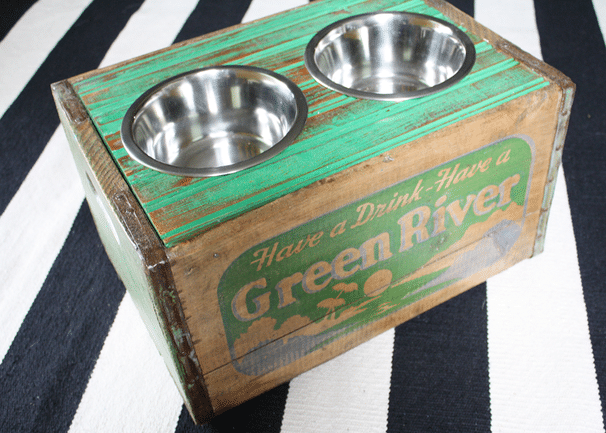 3. DOG FOOD STATION WITH STORAGE – Addicted 2 DIY
This food station doubles as an elevated dog dish, as well as storage for the dog food. Love that!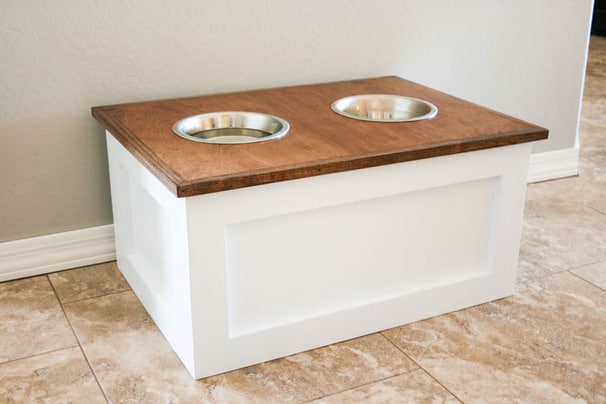 4. RAISED TILE-TOPPED PET FEEDER – Joni
The practicality of using tile for this pet feeder is so smart. Easy cleanup with no risk of water damage.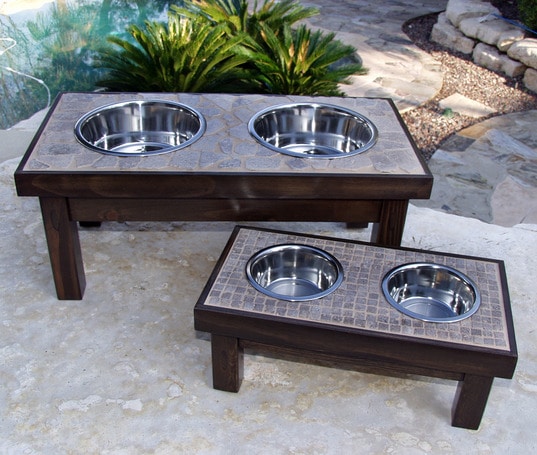 5. PET FEEDING AND STORAGE STATION – Charlie1963
Another clever idea for both serving and storing pet food. I love the pull-out drawer feature.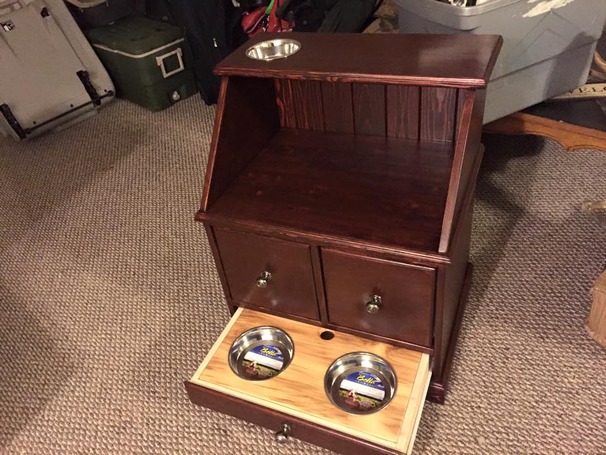 6. LARGE DOG BED WITH STORAGE – Rogue Engineer
Dog beds don't have to look unsightly. With this beautiful dog bed with toy storage, you can make your pup's bed fit seamlessly into your home decor.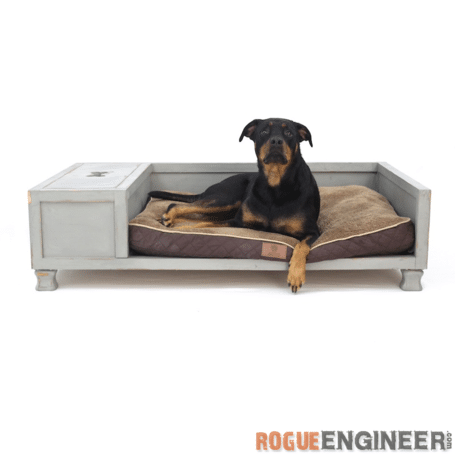 7. MID-CENTURY MODERN DOG BED – Not Just A Housewife
I love this stylish mid-century modern dog bed. So sleek and chic!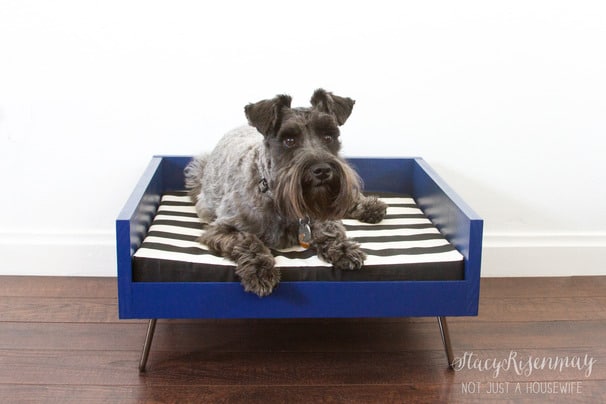 8. BREEZY DOG HOUSE BED – Shanty 2 Chic
How about a dog bed that's also a house? I love that this project offers shade for your favorite four-legged family member.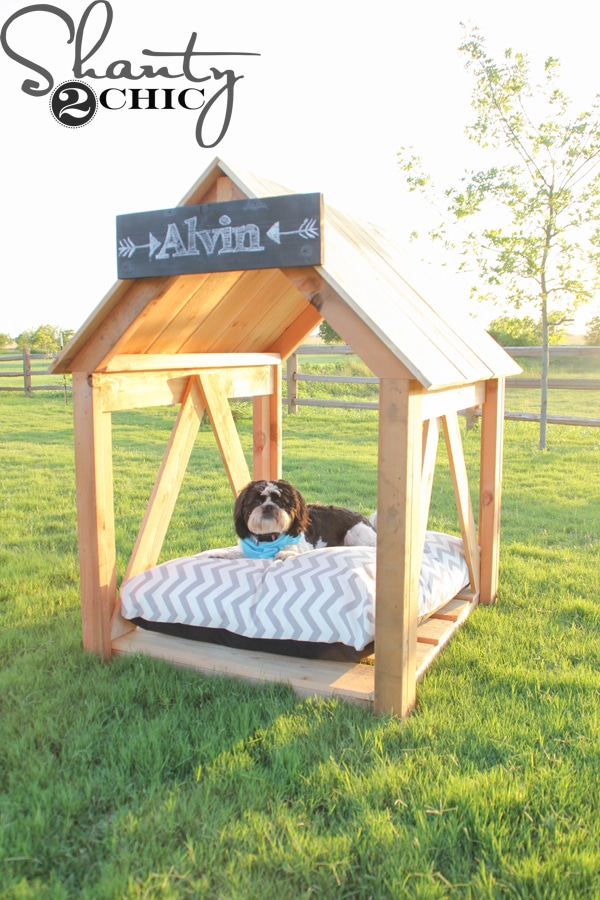 9. OVERSIZED DOG BED WITH SIDE STORAGE – Justin D.
This oversized dog bed offers toy storage as well. I especially love the rustic crate-like design of this project.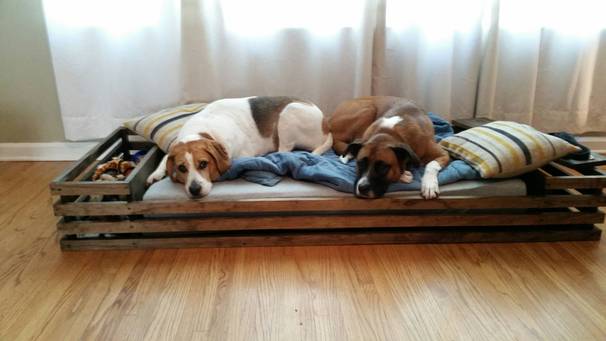 10. END-OF-THE-BED DOG BED – Joni
As I mentioned before, dog furniture can be made to match your existing furniture. This end-of-the-bed pet bed is the perfect complement to the owner's bed.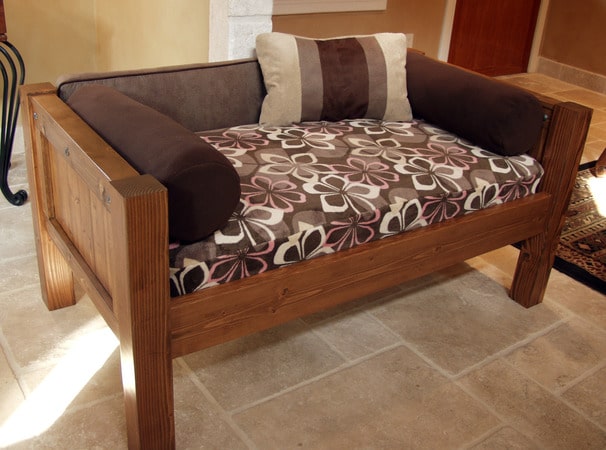 Have you built any DIY projects for your favorite fur babies? Join RYOBI Nation to show off your projects as well as search the vast catalog of member submissions for inspirational ideas. It's free to join!


Don't forget to enter for a chance to win $300 worth of RYOBI Tools! You can enter once a day. This giveaway is open to all US residents and will end on July 15th. Good luck!
*This post is sponsored by RYOBI Tools.