Hi friends! I'm back with another easy outdoor DIY project to share with you and I'm thrilled to be teaming up with ZAR® Premium Finishes! We built this pretty pergola in one weekend and used ZAR® Deck & Siding Semi-Transparent Stain to stain and finish it. We're so pleased with how it turned out and I can't wait to walk you through our process.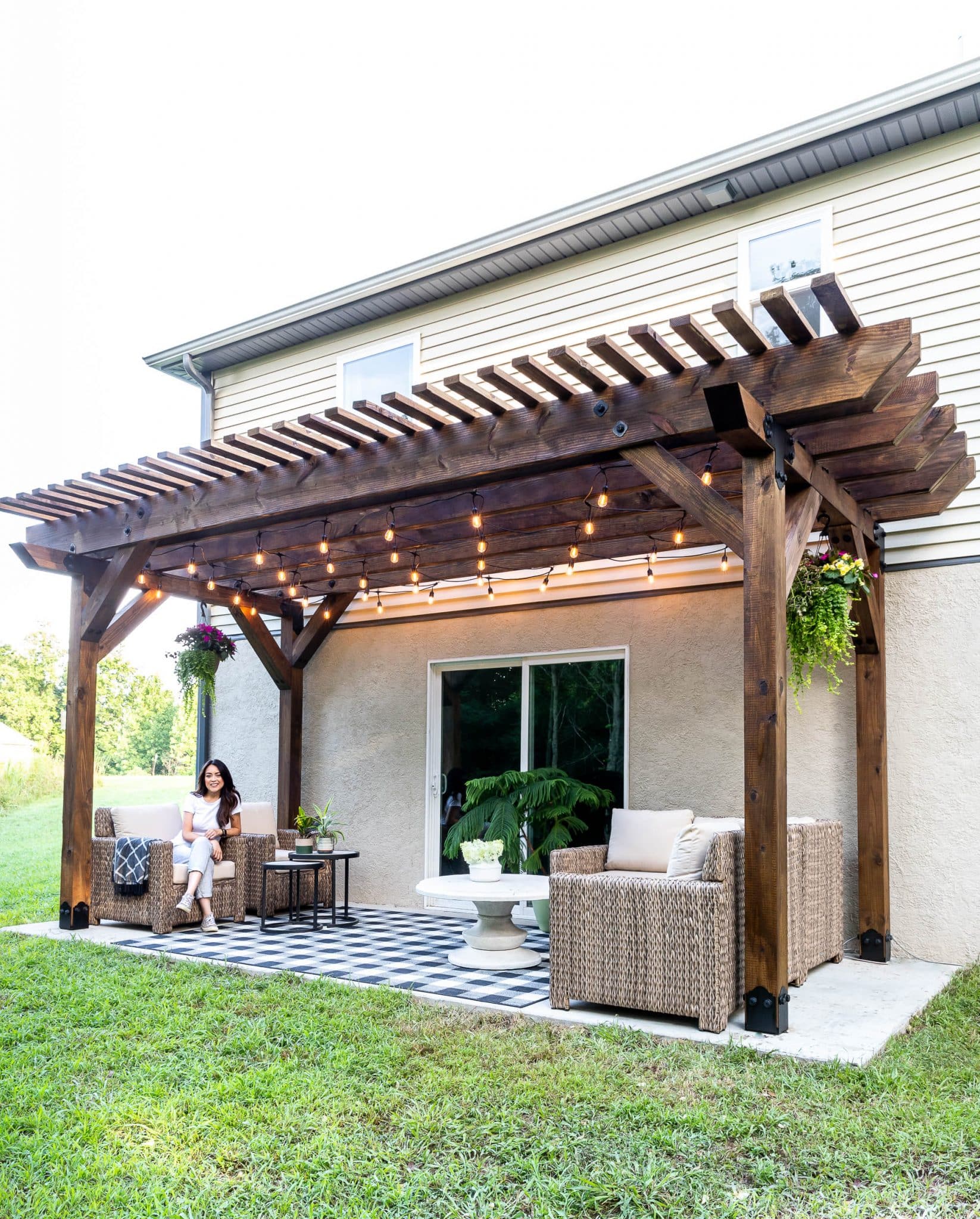 This Deck & Siding stain is an all-in-one stain and sealer that rejuvenates and conditions new, old, and pressure-treated, unpainted wood. It protects wood against UV damage, mold, and mildew so it's perfect for exterior projects like decks, pergolas, siding, docks, and more. There are several colors to choose from; we chose Black Walnut for our pressure-treated wood pergola. Application is super easy – you can use a synthetic bristle brush, roller, or sprayer.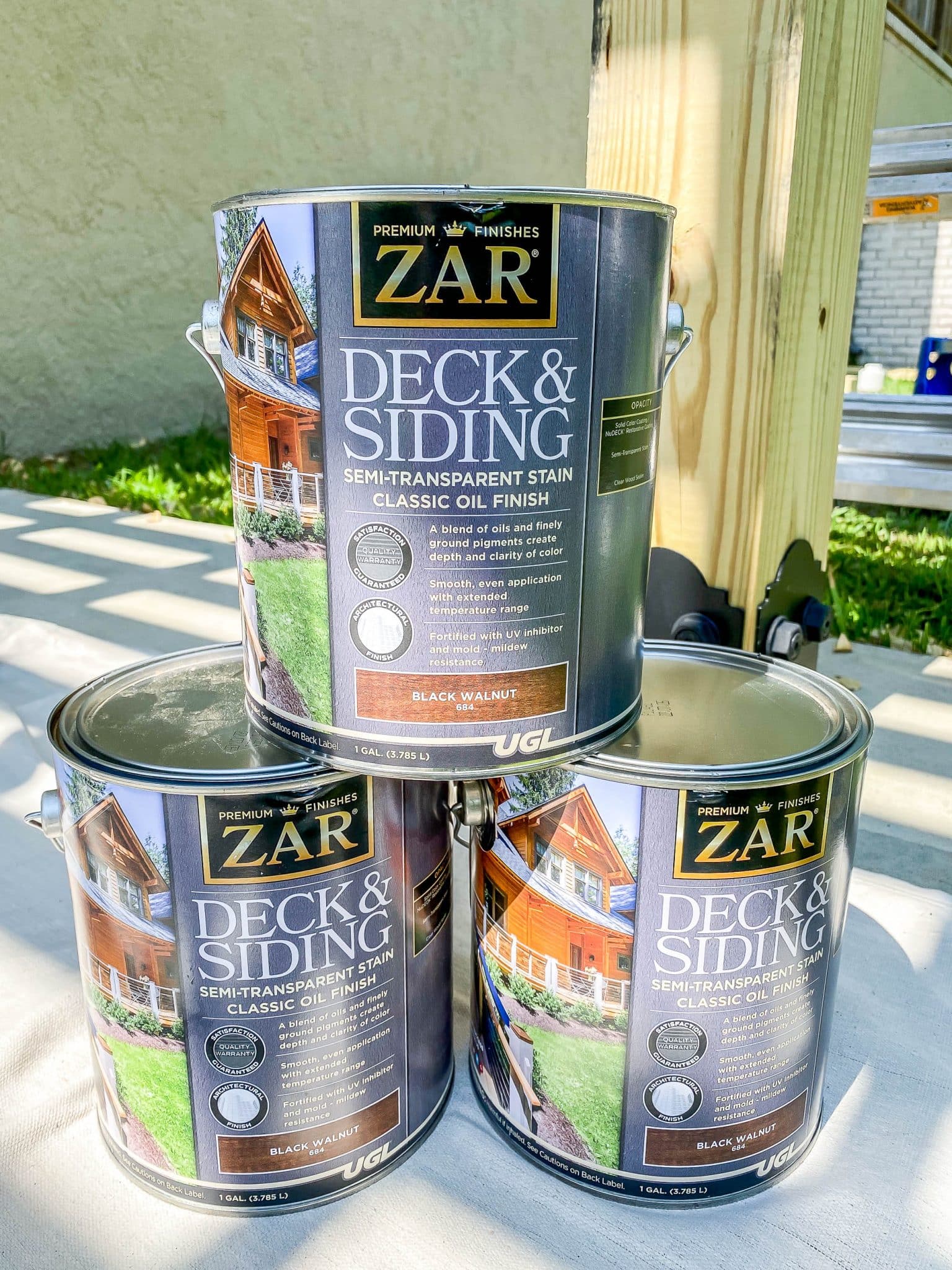 Preparation
Ideally, when working with pressure-treated lumber, allow the wood to dry out for several months before staining. It's wise to use a moisture meter to measure the level of moisture in the wood, as wood that isn't properly dried out may not accept stain evenly. ZAR recommends a moisture content of 20% or lower. If you don't have a moisture meter, you can sprinkle a few drops of water on the wood and if the water is easily absorbed, you should be good to go ahead with staining. Make sure all wood surfaces are clean, dry, and in good condition. There should be no dirt, mildew, loose wood fibers, oil, or grease. It's best to apply this stain when outside temperatures are between 40º F and 90º F and be sure not to stain if it's going to rain the next day.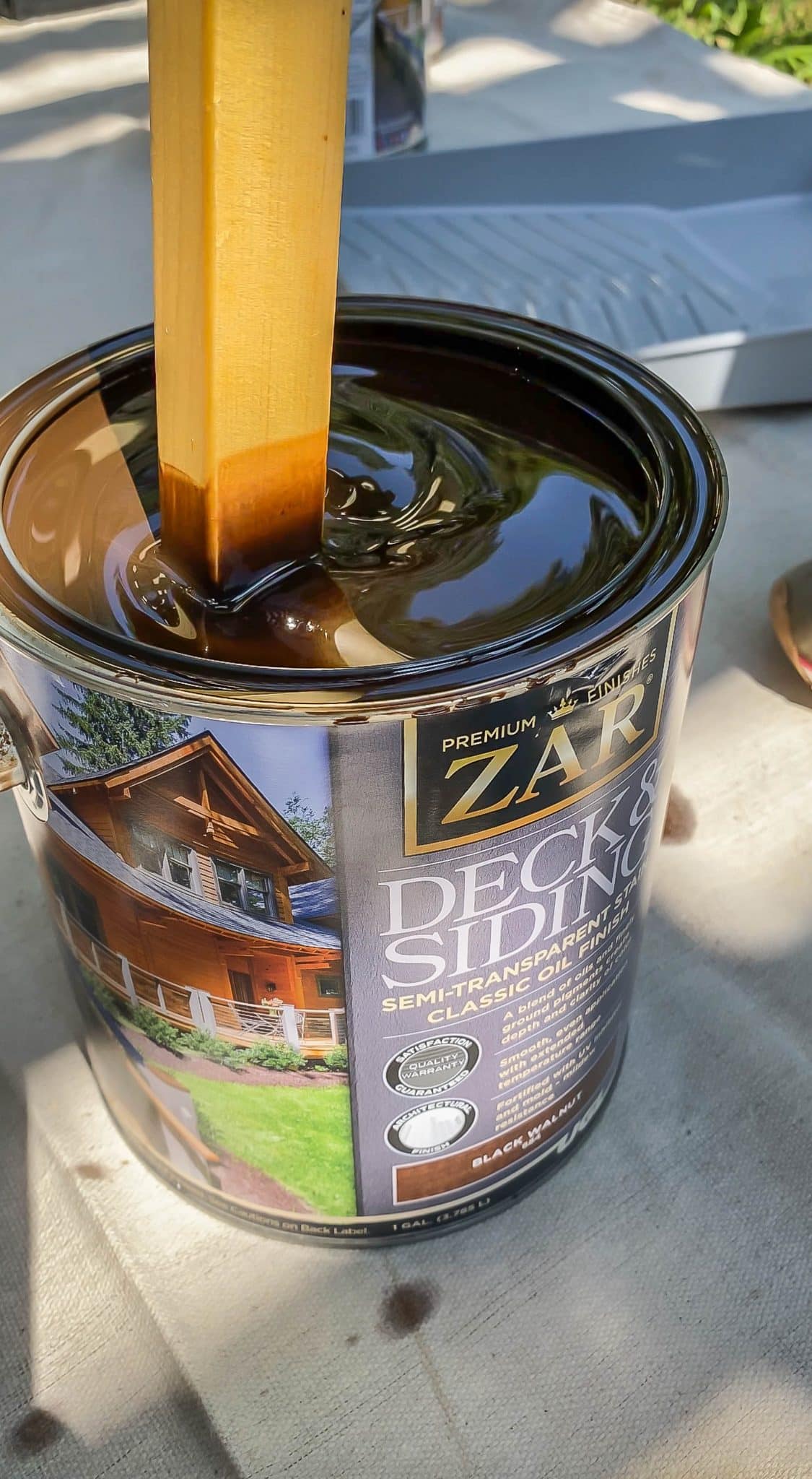 Application
Do not thin the product and stir thoroughly before and during application. We used both a brush and a deck staining applicator pad on an extension pole to apply the stain. We applied the stain in the direction of the wood grain, making sure to wipe away any drips or puddles right away.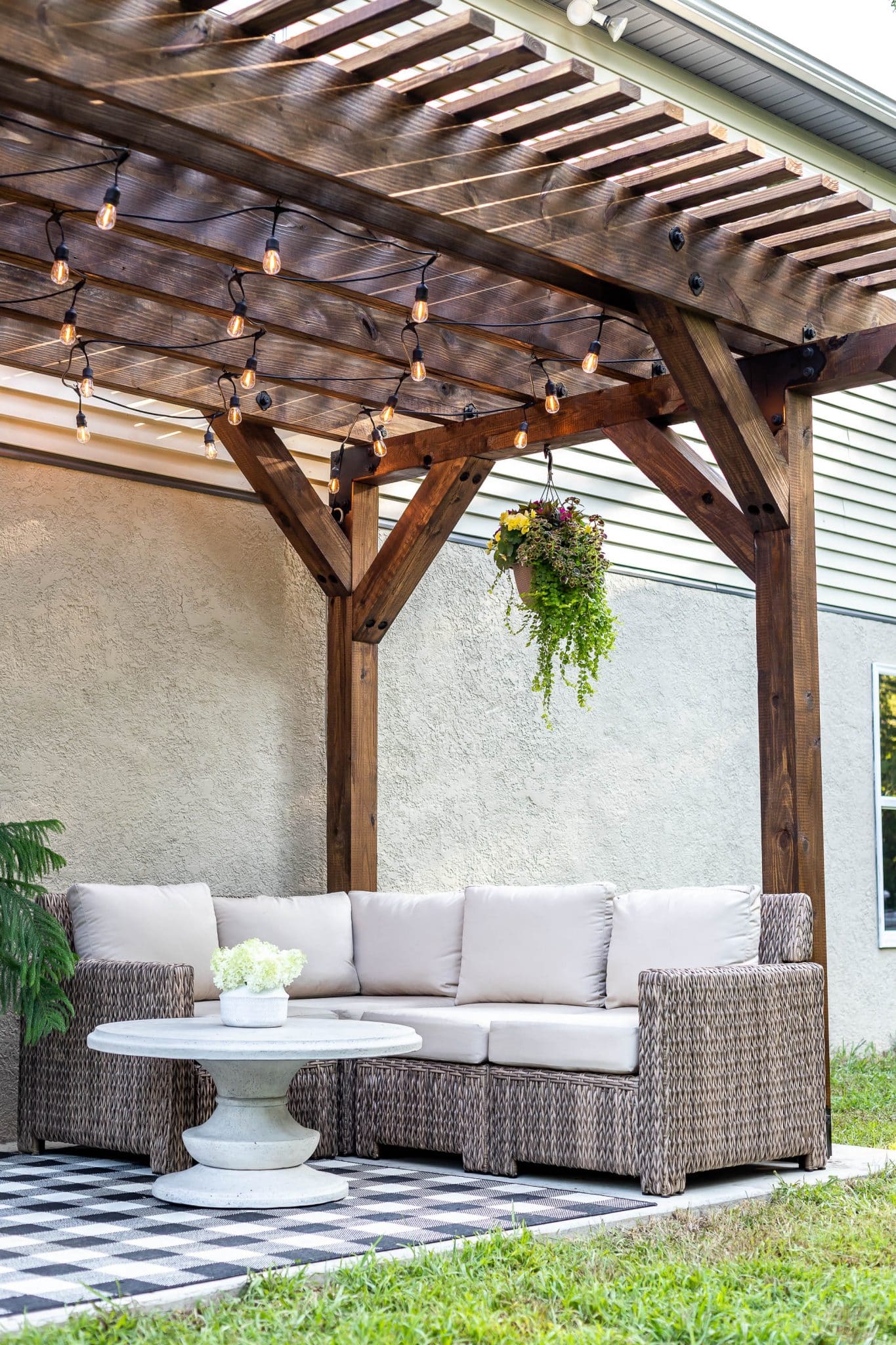 Drying Time
This stain dries in 24 hours and if you choose to put on a second coat, you can do so in 3 hours, but we actually found that just one coat did a beautiful job! It was incredibly easy to apply – pretty foolproof and very forgiving for weekend DIY warriors like us. We're absolutely thrilled with how it turned out! To watch a quick video on this project from start to finish, head to my Instagram profile.