This year I feel like I've been running behind on pretty much everything, Christmas cards included. Christmas was fast approaching and I still hadn't sent out our Christmas cards. Even worse, we hadn't taken family photos like we normally do (in the Fall) so I didn't even have a photo to put on our cards! #slacker
It was exactly a week before Christmas and I needed cards and I needed them fast. So, after church on Sunday, since we were all dressed and ready, I forced my family to pose in front of our Christmas tree so I could snap a few photos. #rushjob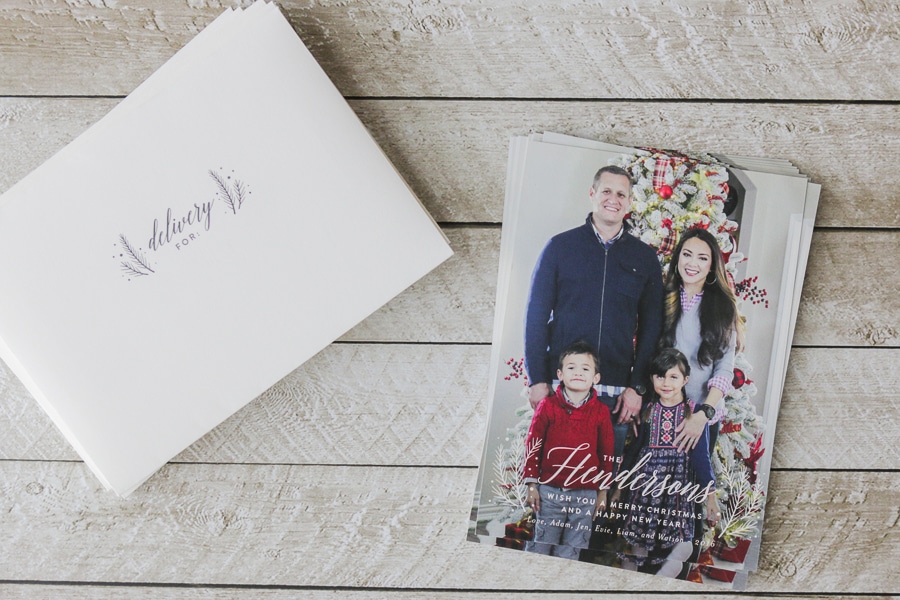 I got my Christmas cards from Minted again this year (see last year's cards). I was able to browse different designs, upload our photos, and get them proofed, printed, and delivered in 4 days flat. I took advantage of Minted's free addressing service which saved a lot of time as well. I just slapped a stamp on the envelope and mailed them out the very same day the box showed up on my doorstep. Whew!
Realistically, our friends and family won't receive our cards until after Christmas, but I'm okay with that. As long as they get them before the year is out, then that's a win in my book. #goals #ihazthem
From our family to yours, Merry Christmas! All the best to you in 2017!