Outdoor Fireplace Repair and Refresh with DRYLOK
It's been three years since we built our outdoor fireplace and we've enjoyed it almost every night when the weather gets cool, but it's starting to show a bit of wear and tear. It's time to show this space a little love and give it a much-needed refresh!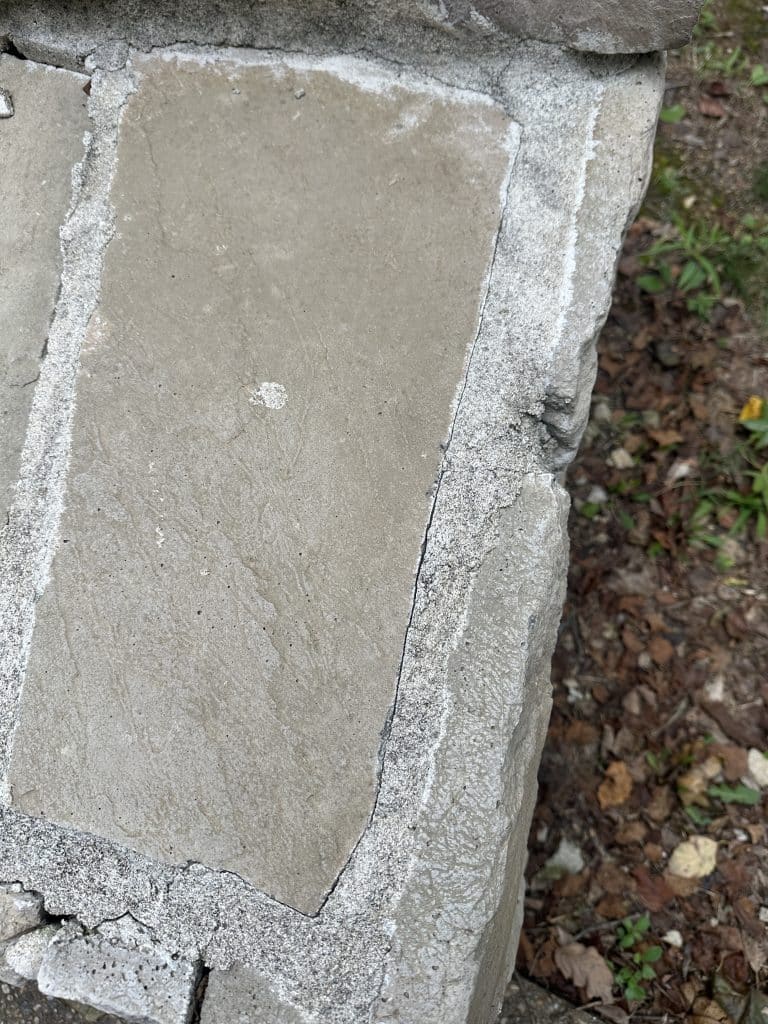 I'm excited to team up with DRYLOK on this project. We're using DRYLOK Pourable Masonry Crack Filler to fill and repair any cracks and DRYLOK Siloxane 7 Brick & Masonry Penetrating Sealer to protect the stone from moisture, stains, and UV rays. If you'd like to give these products a try, use my code for 15% off! Code: Jen15.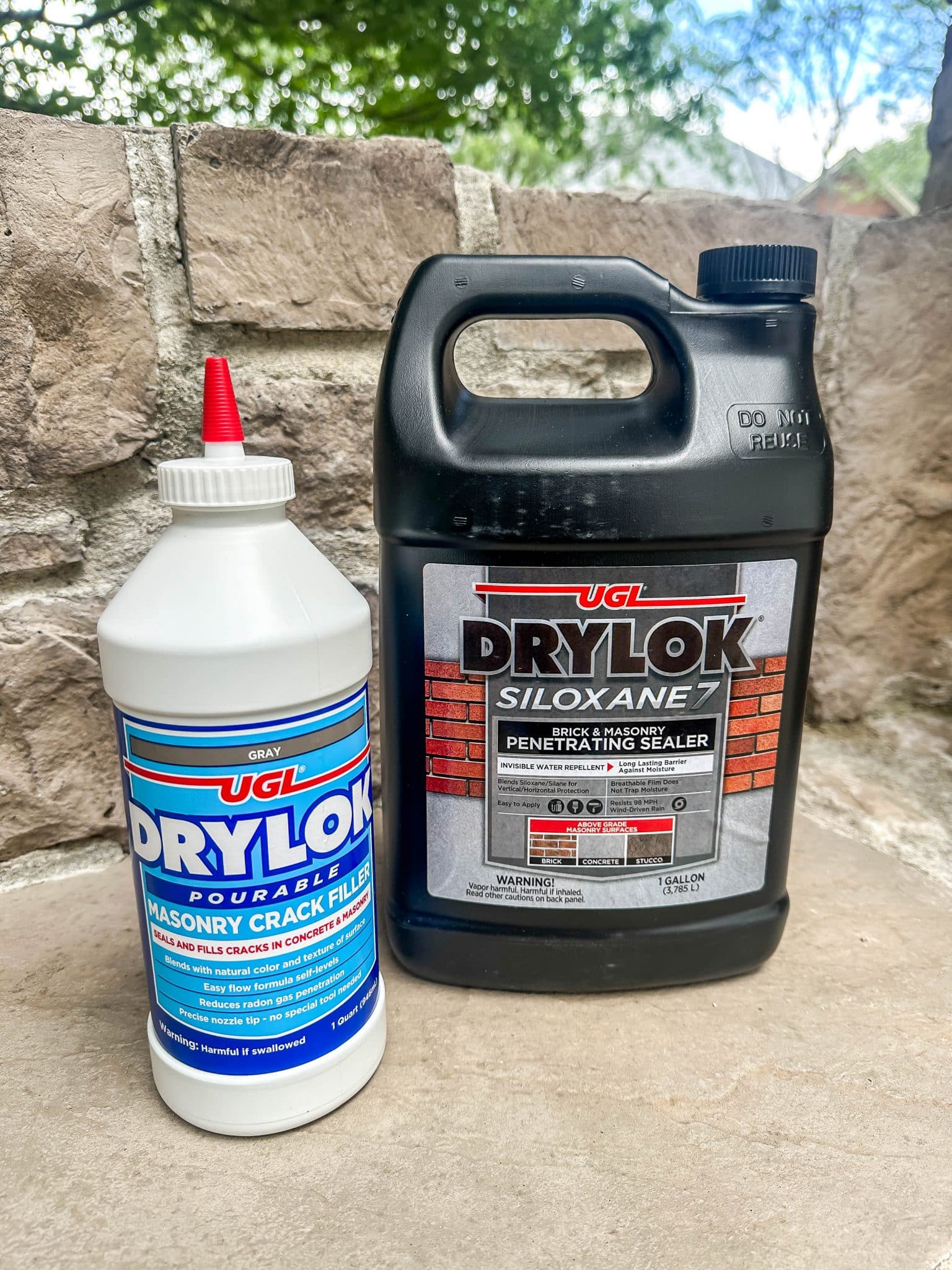 First, I cleaned and prepped the area. I used a wire brush to remove any dust, debris, and any loose mortar. Once the area was clean, I overfilled the cracks with the DRYLOK masonry crack filler and then smoothed it out with a putty knife. The crack filler cleans up with soap and water, so you don't have to worry about getting a little on the face of the stone. It dries after 24 hours, but can be painted in 12. I chose the gray color, which is a close match to our existing mortar color.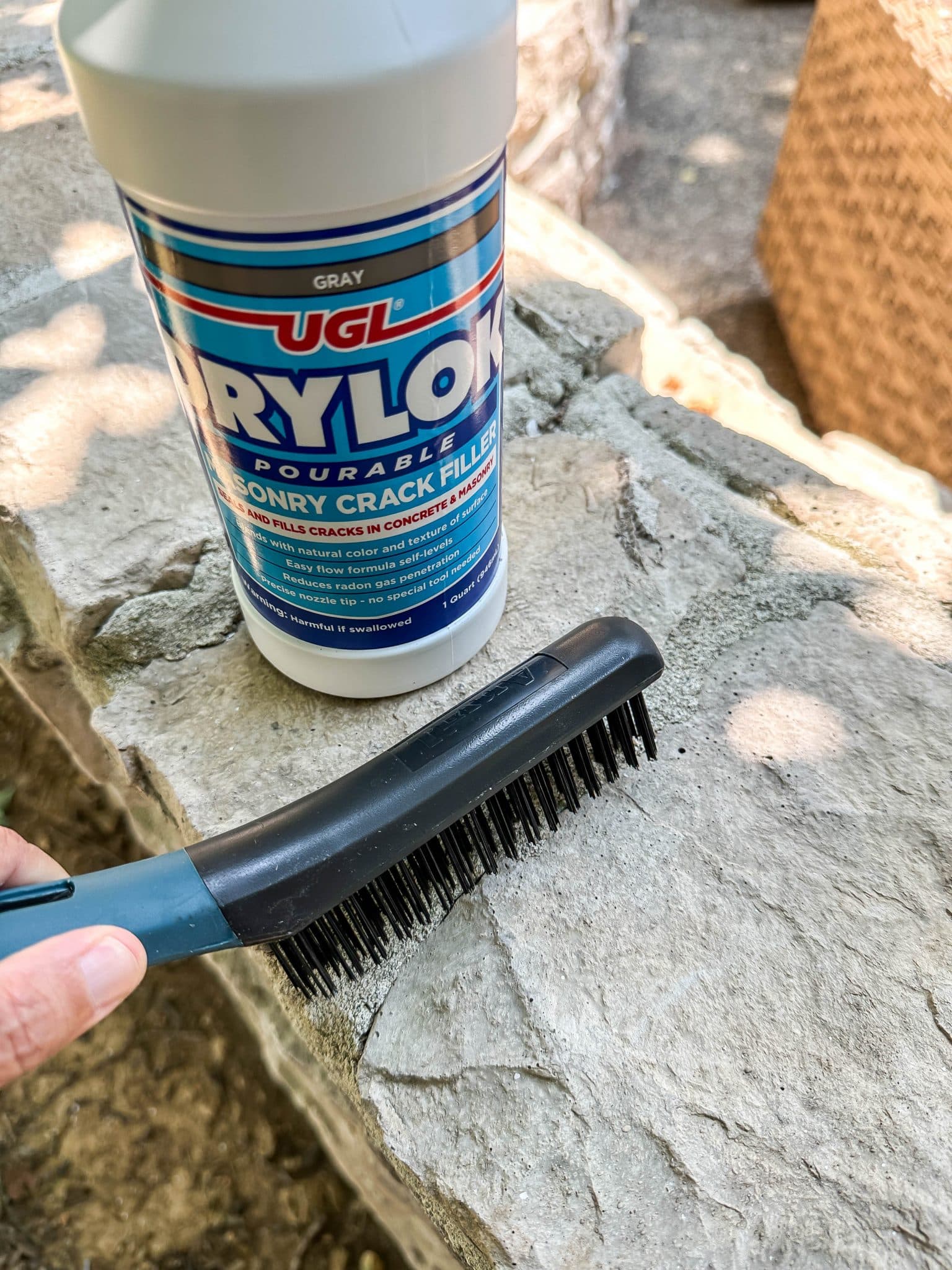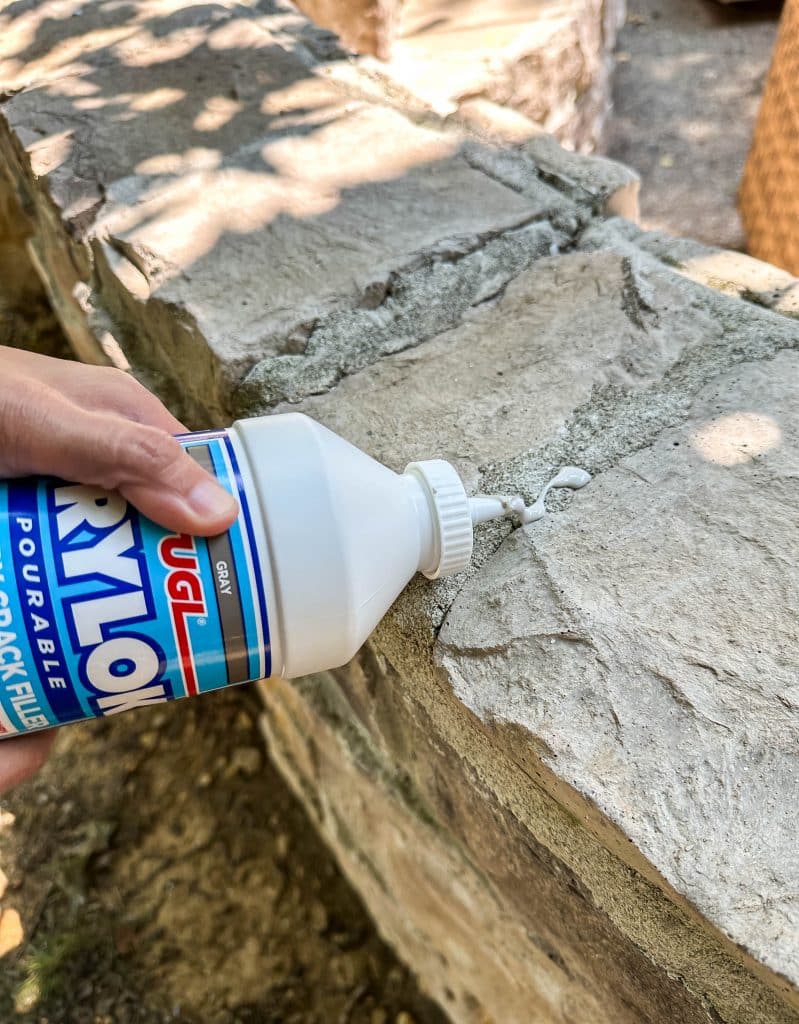 After the crack filler dried, I did notice a slight difference in color and texture. As you can see in the photo below, the crack filler is smoother and a little darker than the existing gritty and porous mortar, but the slight variance doesn't seem to bother me. When you look at the fireplace, the difference is insignificant and hardly noticeable.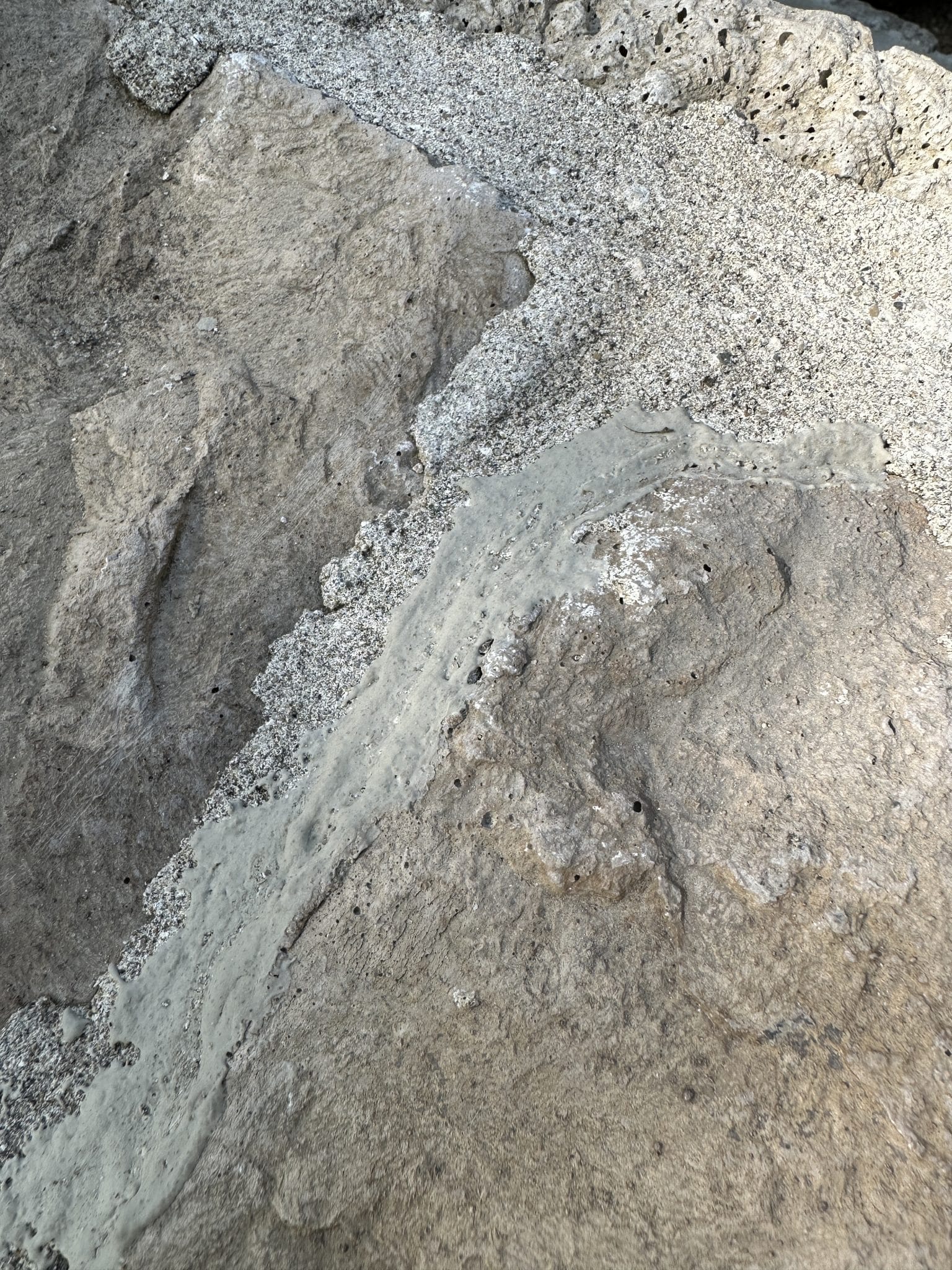 Now that the cracks have been repaired, it's time to seal the stone with Siloxane 7. This sealer penetrates the stone and creates an invisible barrier against moisture and minimizes the deterioration of masonry and mortar. It also prevents surface staining.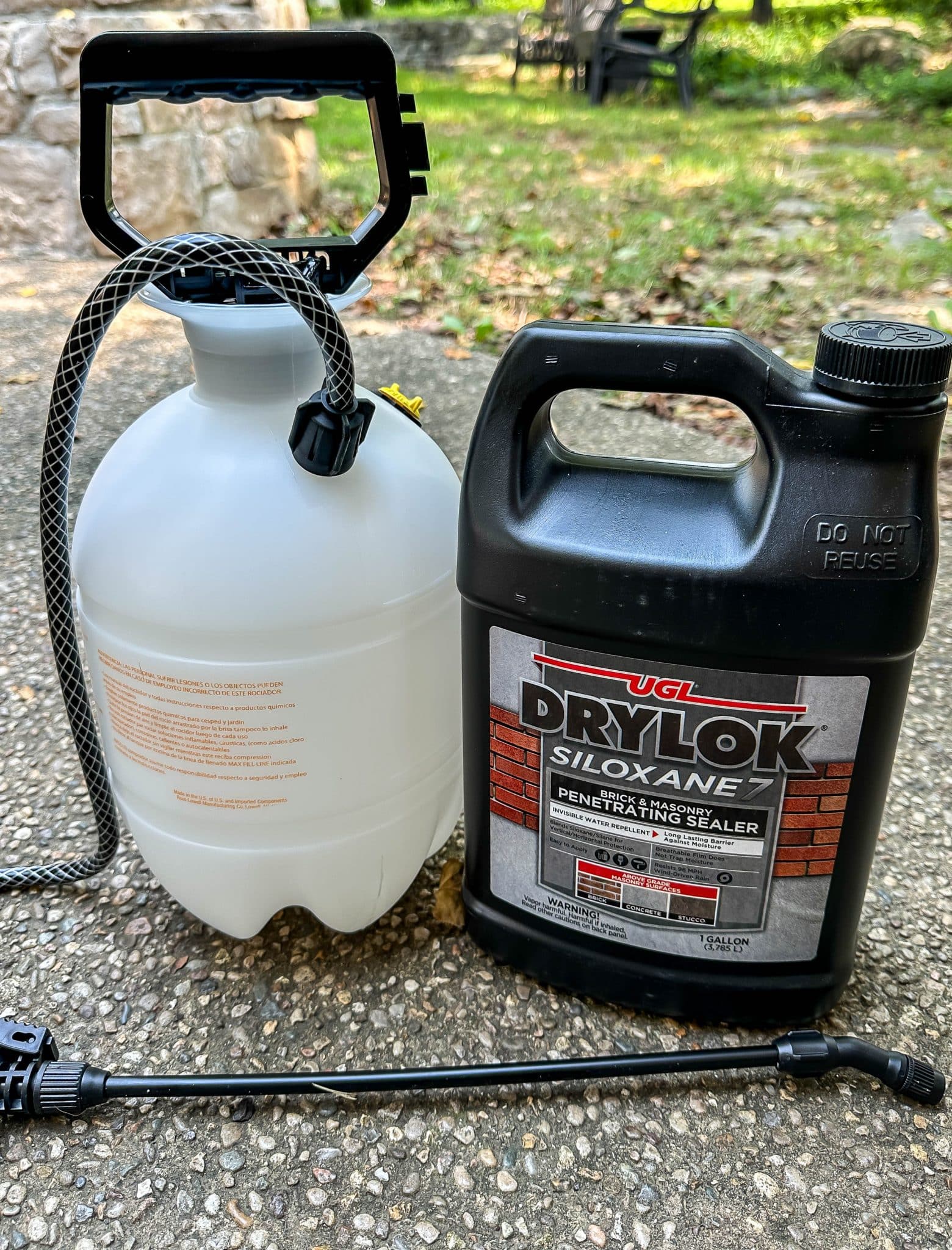 I used an ordinary garden sprayer to spray on the sealer, starting at the bottom and working my way up. It was super easy to apply and it didn't alter the look of the stone after it dried.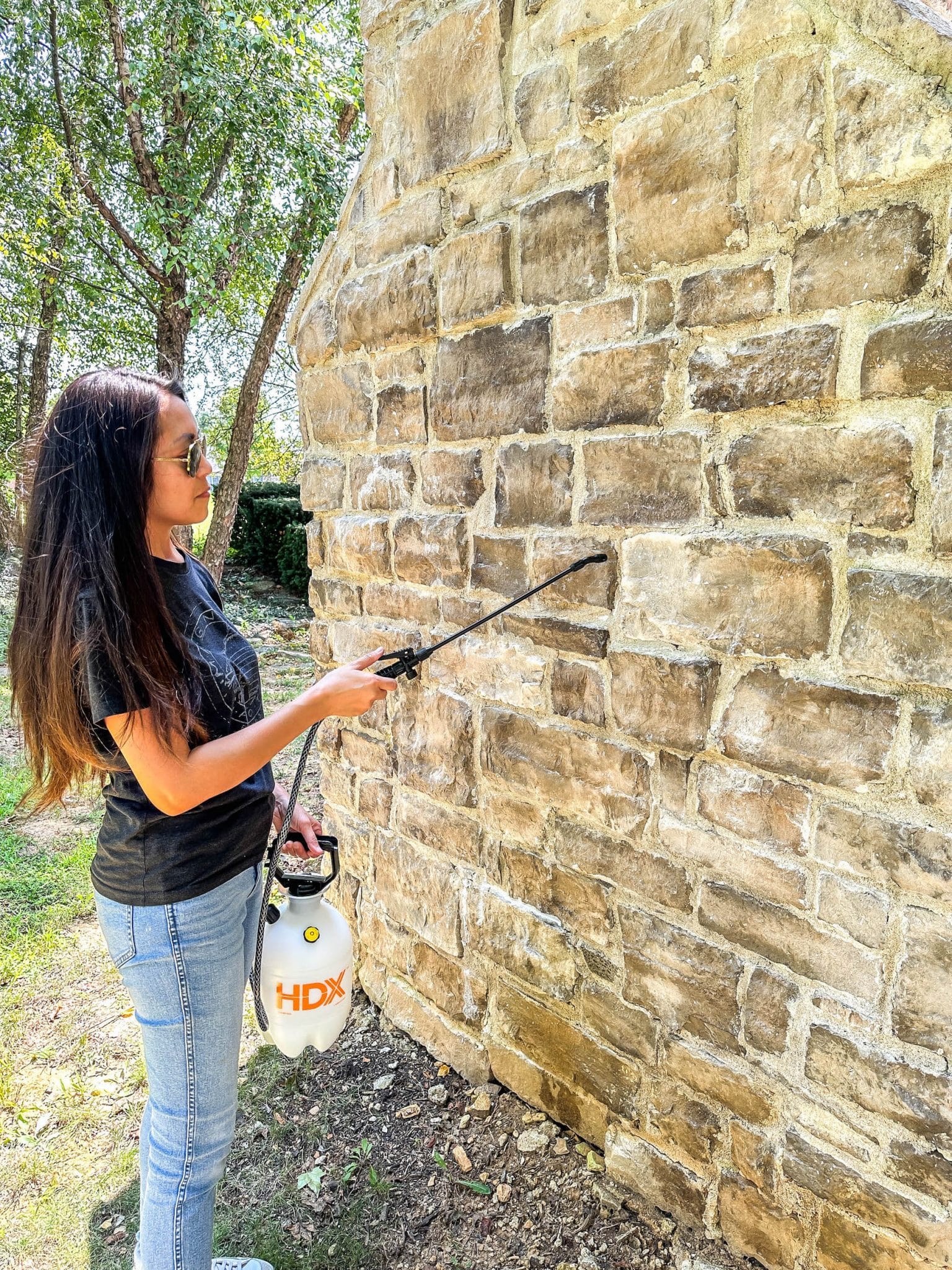 The fireplace looks SO GOOD now and I'm thrilled to have crossed this task off my To Do list! Our outdoor fireplace is refreshed, renewed, and ready for Fall!