*This post is sponsored by The Home Depot.
As part of the Home Depot ProSpective tool review program, we're able to demo new products from tool vendors. We recently got to try out these two laser levels from Bosch. The big one on the left is Bosch's GCL 2-160 S Self-Leveling Cross-Line Laser with Plumb Points and the smaller one on the right is like it's baby brother, the Bosch GLL 30-ft. Self-Leveling Cross-Line Laser Level.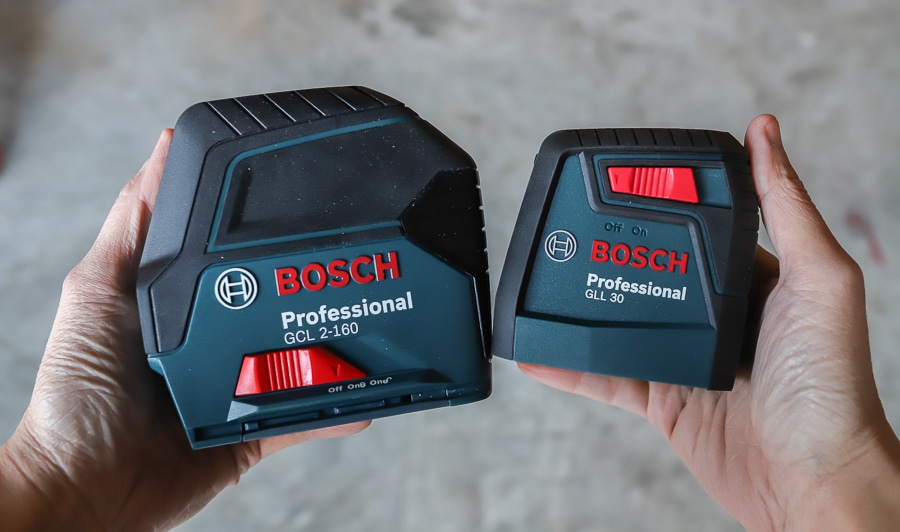 For small projects around the house, we found that the smaller GLL 30 did the job perfectly fine. For larger projects, like building an outdoor pergola or floating deck, the GCL 2-160 is a better fit.

The Bosch GCL 2-160 has all-in-one versatility and delivers highly visible lines and points – points that can be turned on independently or together for horizontal, vertical, and plumb transfer applications. The laser has a 65-ft. range and its construction is water- and dirt-resistant, which makes it great for bigger outdoor jobs. It also comes with a magnetic rotating mount that rotates 360 degrees.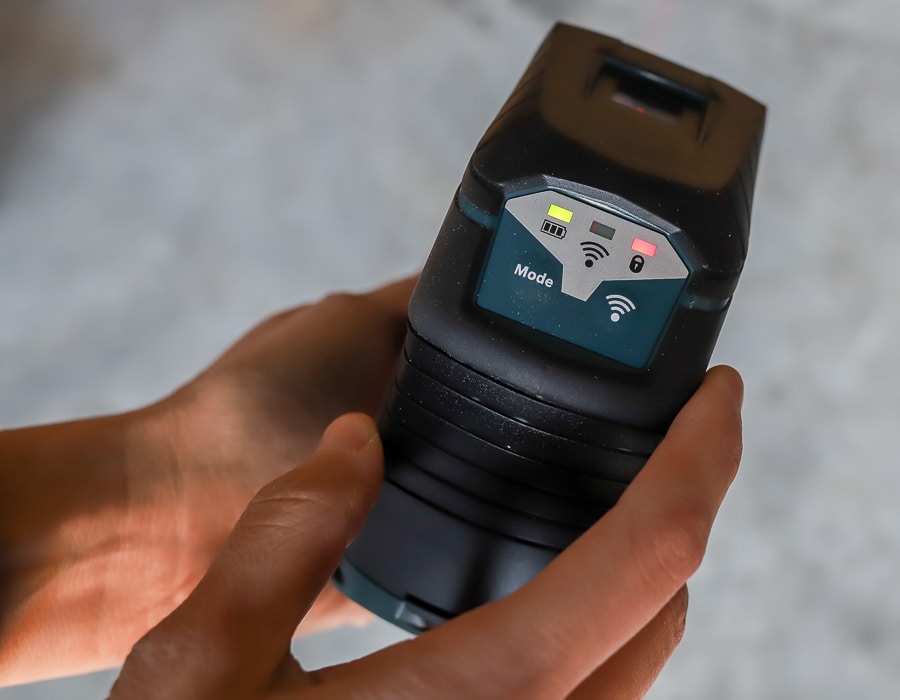 Both laser levels feature Bosch's smart pendulum system which allows the laser to self-level.

The Bosch GLL 30 self-leveling cross-line laser is a compact leveling and alignment solution. It features horizontal and vertical line modes and projects 2 lines independently or together, so it's more versatile in its use. There's an easy 1-button switch where you can select between horizontal, vertical, and cross line modes or turn the tool on/off. This laser also has a mounting clamp – a feature that made set up extremely convenient.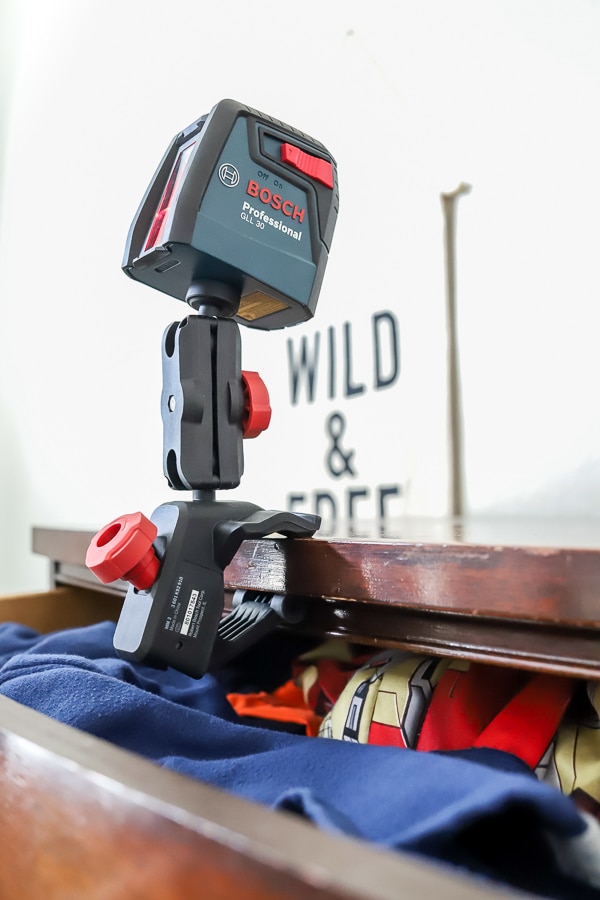 As you can see in the photo above, when we were hanging our son's wall-mounted basketball goal, we were able to clamp the laser to his dresser that sat across the room.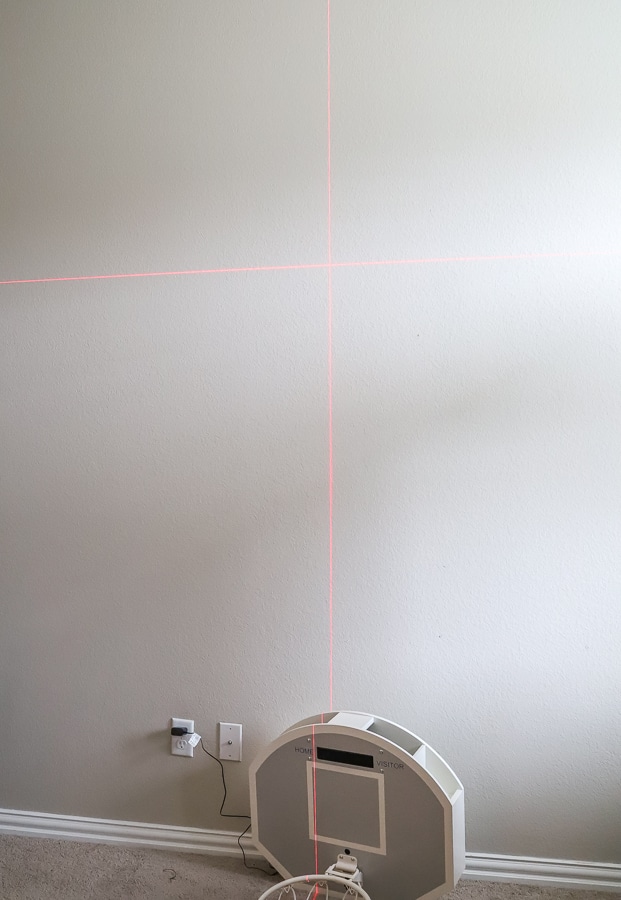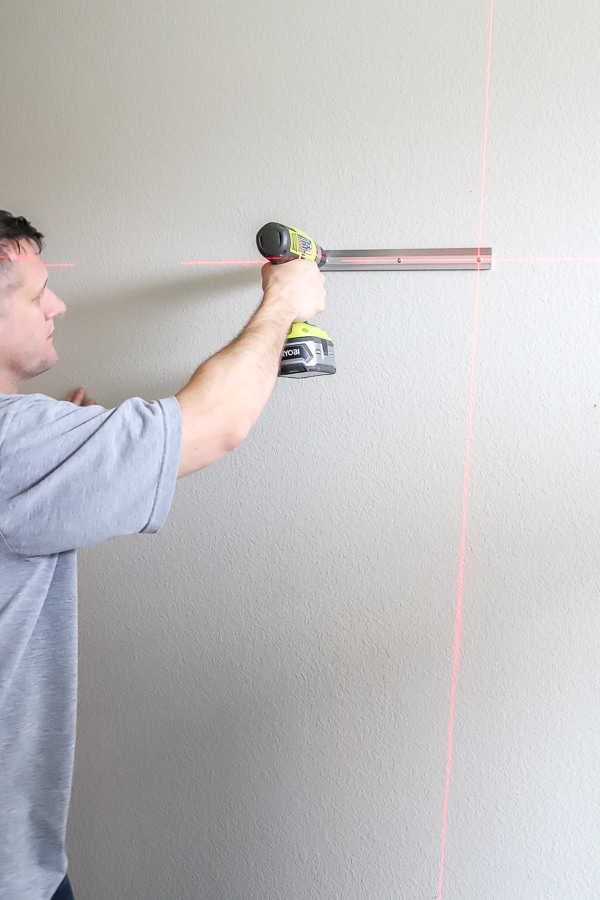 With a 30-ft. range, the GLL 30 laser level is perfect for jobs around the house. I'd recommend pulling out the big guns (the Bosch GCL 2-160) if you need a longer range. Check them both out at Home Depot or HomeDepot.com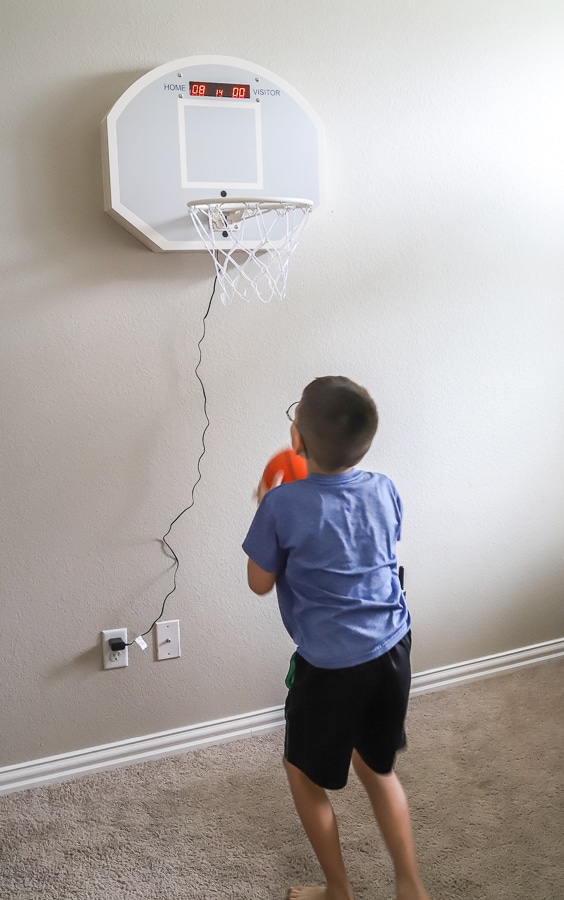 *I acknowledge that The Home Depot is partnering with me to participate in the ProSpective 2018 Campaign. As a part of the Program, I am receiving compensation in the form of products and services, for the purpose of promoting The Home Depot. All expressed opinions and experiences are my own words. My post complies with the Word Of Mouth Marketing Association (WOMMA) Ethics Code and applicable Federal Trade Commission guidelines. This post contains affiliate links. To read my full disclosure policy, please click here.