I am continually amazed by this online carpenters' community. There are so many inspiring makers out there in all walks of life. Just take a look at what Sue from The Widow's Workshop built using my DIY Chunky Modern Dining Table plans!
Awhile ago, I had lamented that I had so many unpublished plans and not enough time to build all the things I'd designed and that's when Sue reached out to me. She said she wanted to take on one of my unreleased projects and I'm so glad she did because a few short months later, this beautiful thing showed up in my inbox: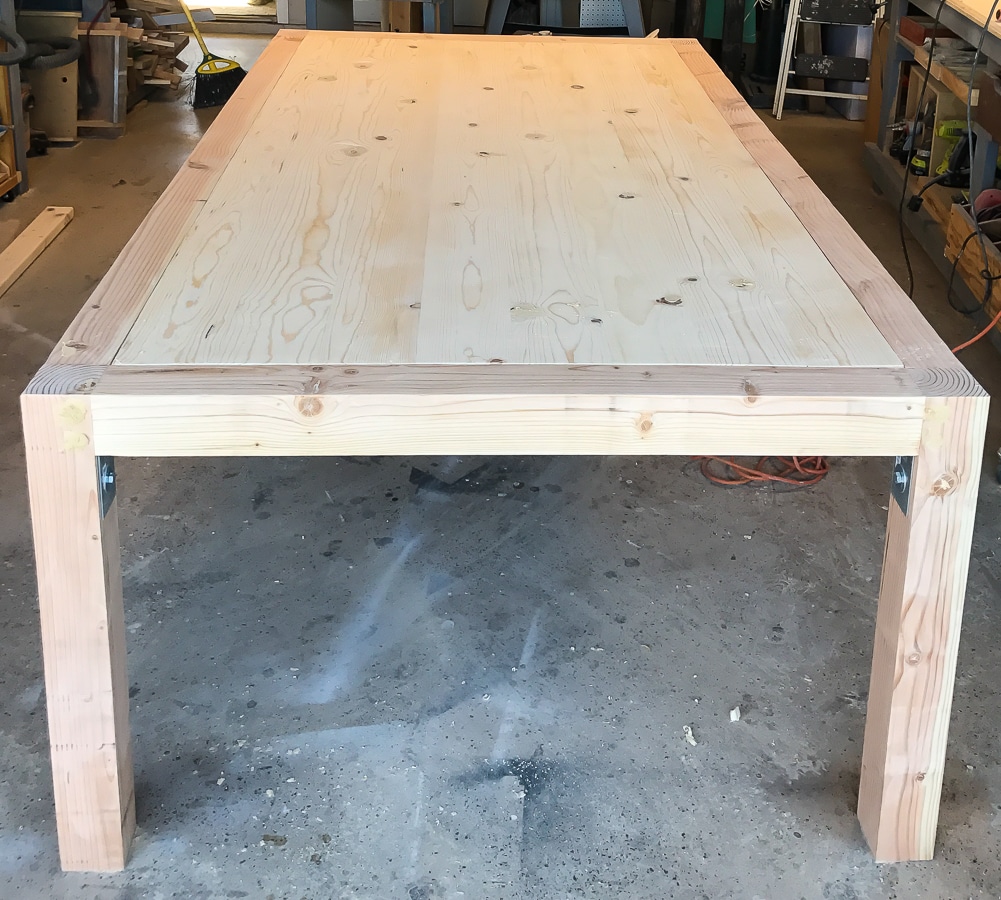 Isn't it awesome? Sue did an amazing job and lucky for us, she documented her entire building process! Be sure to check out Sue's post on how she built this chunky modern dining table – it's quite thorough and is chock-full of helpful building tips!
I designed this table with these 5×5 legs from Osborne Wood, but Sue chose to use 4x4s instead. She slightly modified the size of the table as well – she made it bigger! Ahhh… a woman after my own heart!
So are you ready to take on this project for yourself? We are thrilled to finally share the plans and tutorial with you all! Easter is right around the corner so it's the perfect time to build this DIY chunky modern dining table.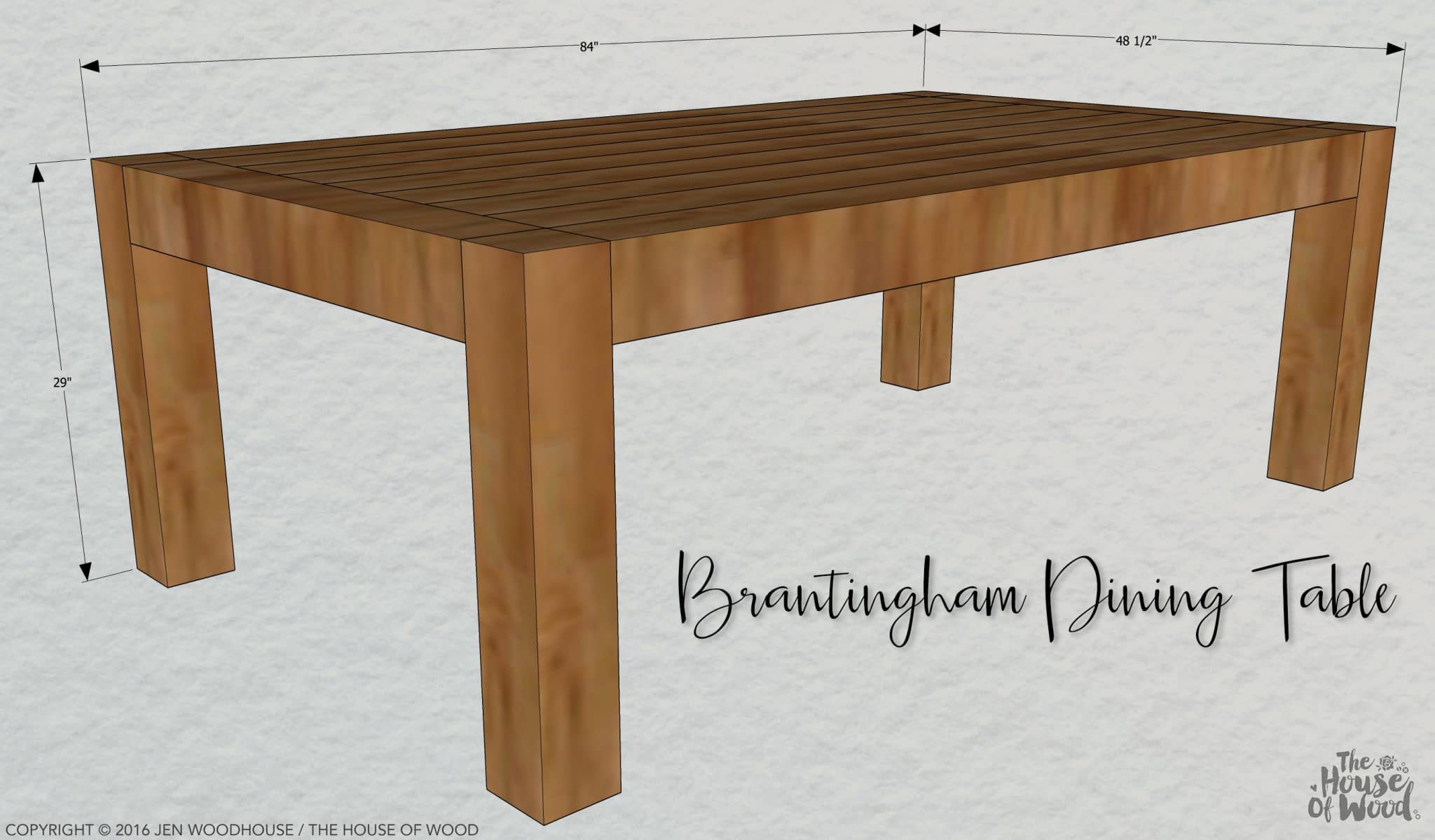 Huge thanks to Sue for bringing my design to life – it's one awesome dining table, super sturdy and massive with plenty of room for family and friends. Just the way we like it. Don't forget to download the plans and stop by The Widow's Workshop for a lot more photos and helpful tips!