Hello and happy Friday, sweet friends! Welp. We are officially Texans! (Can we claim that title after only a few weeks of residence?) I'm pretty sure I won't survive this Texas heat. Oh, and the insects! Holy – it's true what they say: everything is bigger in Texas. Yee-haw, y'all.
We're just about done unpacking boxes here at The House of Wood and while I enjoyed setting up our outdoor space, I gotta be honest – we won't be stepping foot out here for another couple of months.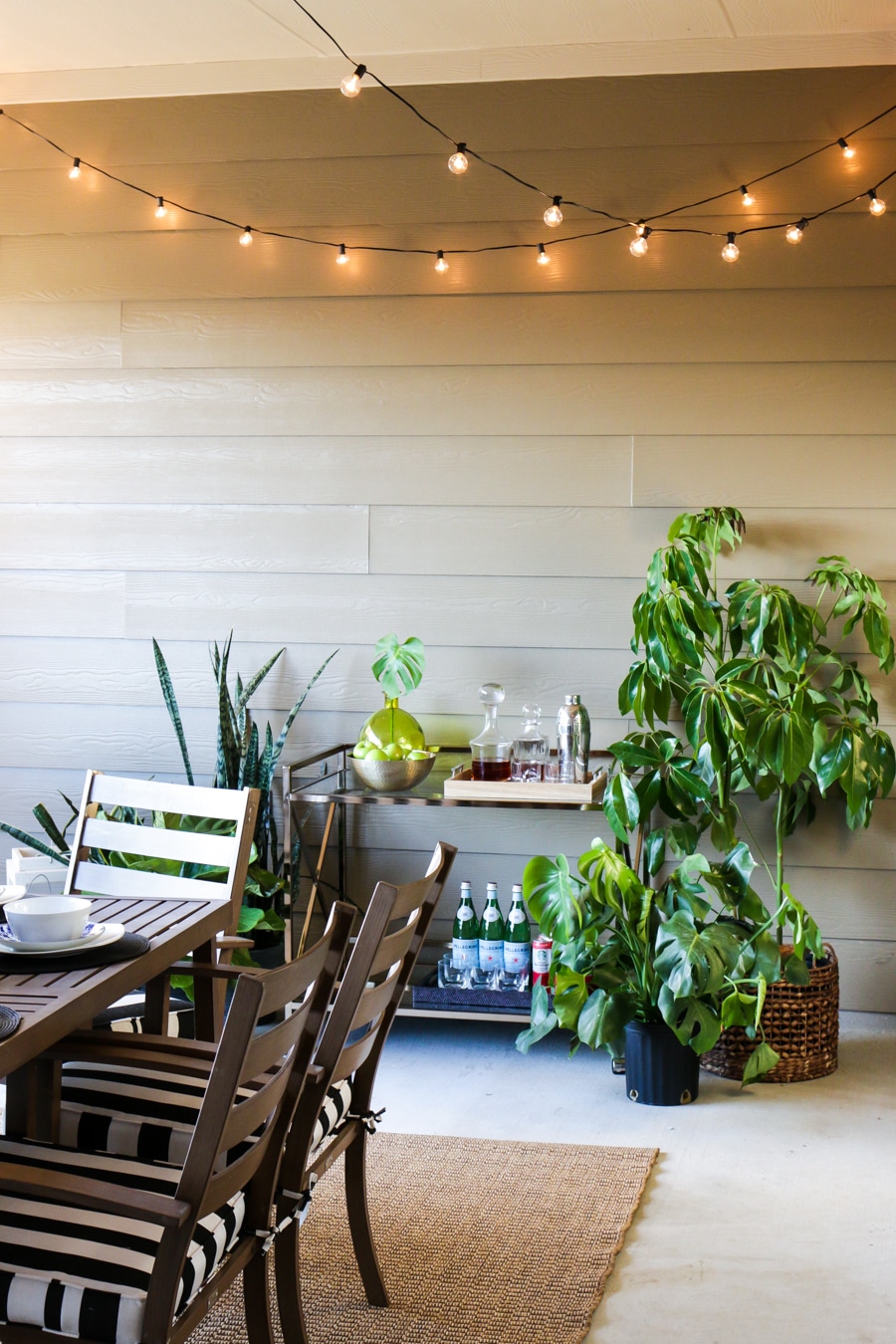 My talented and creative friend, Ursula from Homemade By Carmona is hosting this fun Garden Party blog hop this week. Myself, along with a handful of inspiring bloggers have been sharing our outdoor spaces so be sure to take a peek at the links at the end of this post.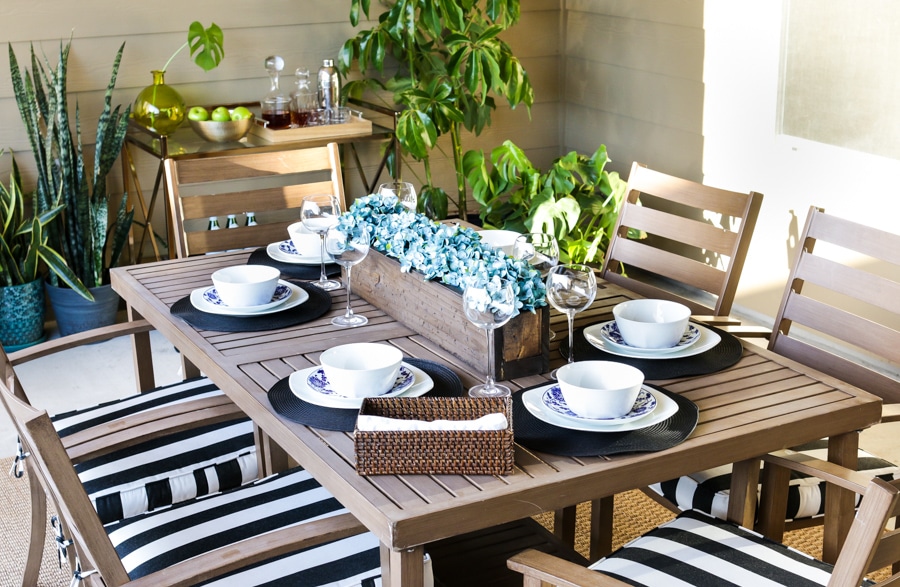 We had big plans to grow a garden, but we missed the boat this season because we were too busy moving in. For now, I'll just settle for being a #crazyplantlady. As long as I can keep these babies alive, that is. Though I think I'm doing pretty good for a change, because those snake plants have stuck with me for almost a year now (that's a win, right?). The move was a bit tough on them, but they're bouncing back, despite my black thumb.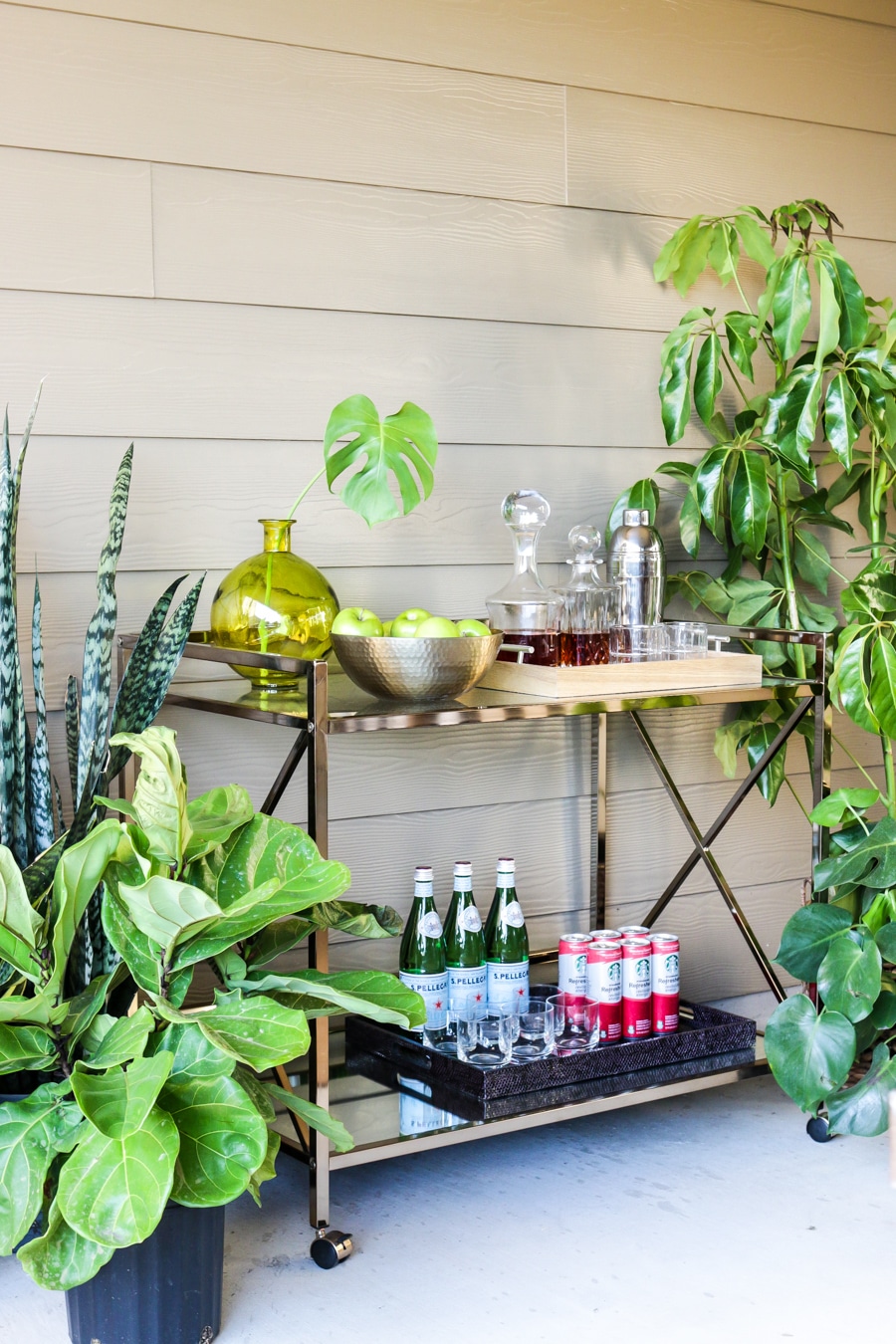 I love that we have a covered patio at this house. At our last home, our patio was a concrete slab with no overhead cover so we weren't able to use that space very often because of the sweltering Alabama sun. You can see it here and here. And even though it's also hot-hot-hot here in Texas, at least the sun won't be beating down on our heads as we sit outside.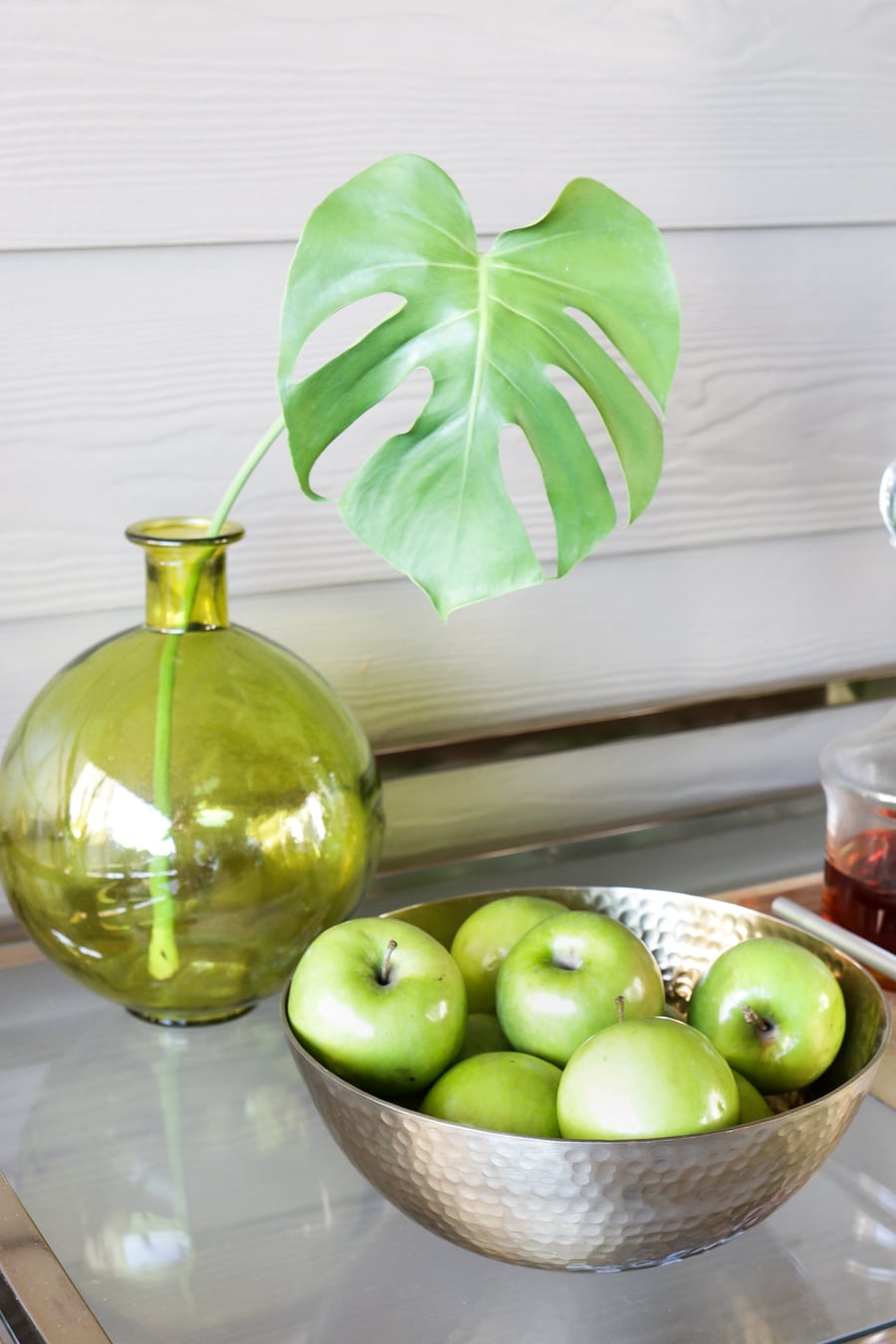 Those are the DIY lanterns I built out of scrap wood last year. The handles were snagged from old paint cans! If you want to make your own, I've got the building plans and tutorial right here.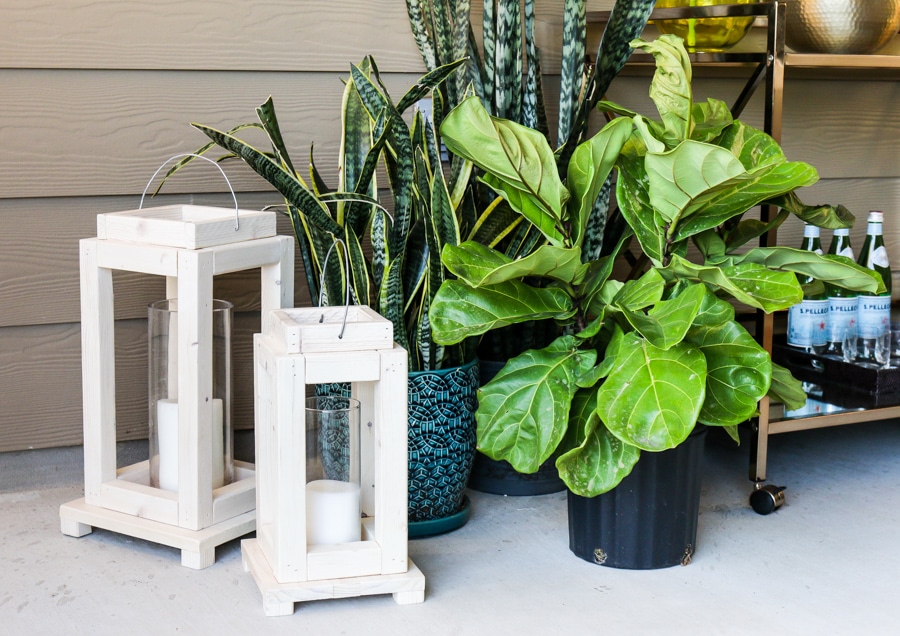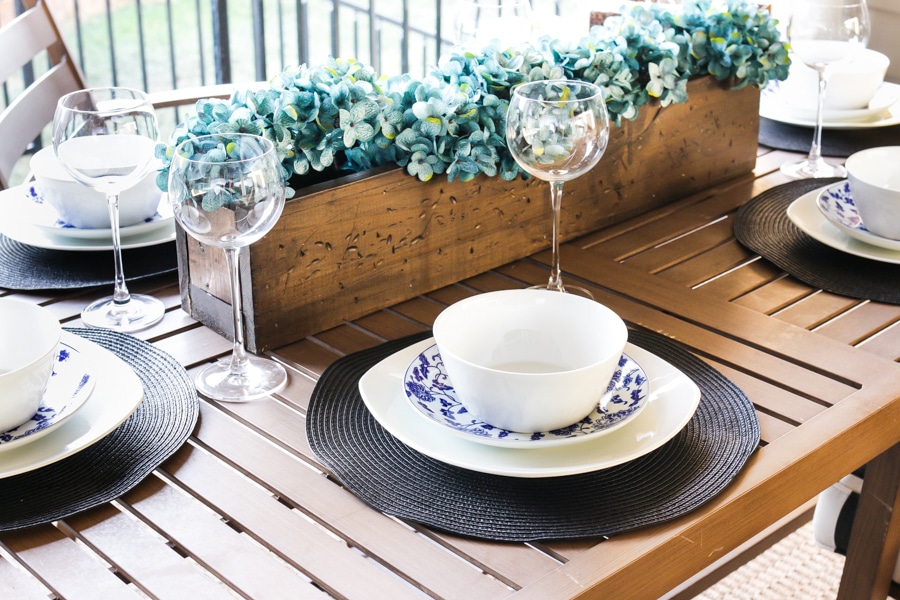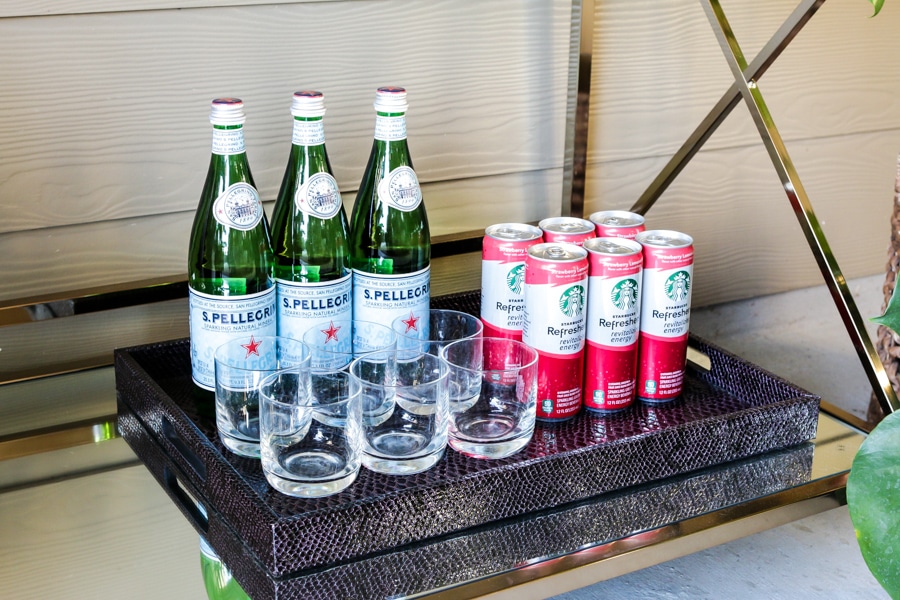 We strung up these outdoor globe string lights and they make this space pretty magical in the evenings. I can't wait till the temps cool down and we can enjoy this area a lot more.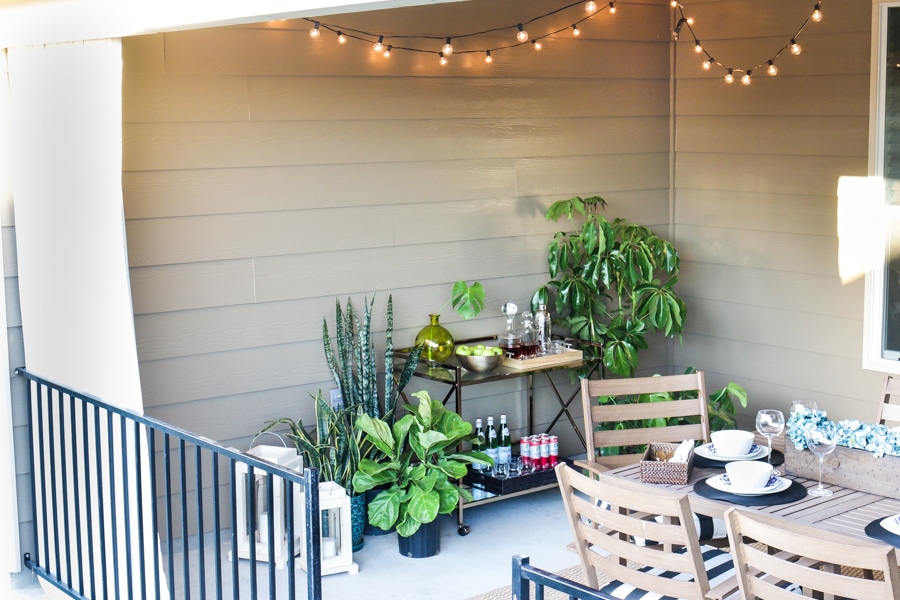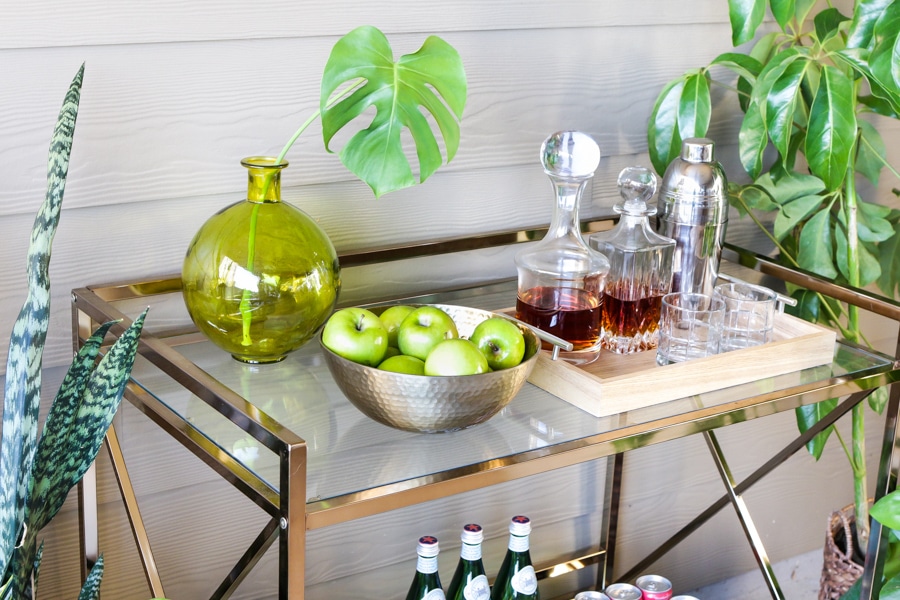 Well there it is. I hope you enjoyed touring our outdoor space – I'm going to get back to unpacking. Be sure to pop over and take a peek at the rest of this week-long Garden Party tour below. Hope y'all have a lovely weekend!
SHOP THIS POST