Remember the ZGallerie-inspired dining table I just built with the help of my talented friend, Ana White?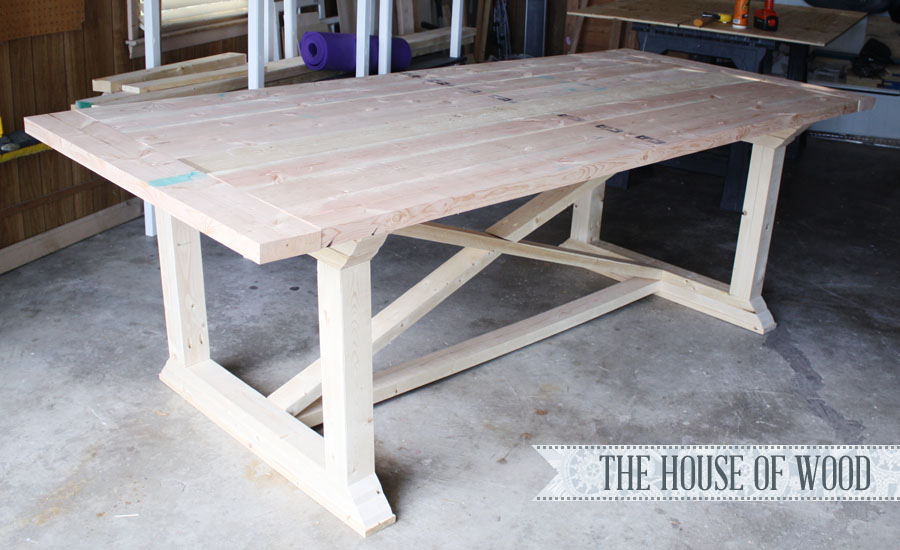 Well, here it is, all finished!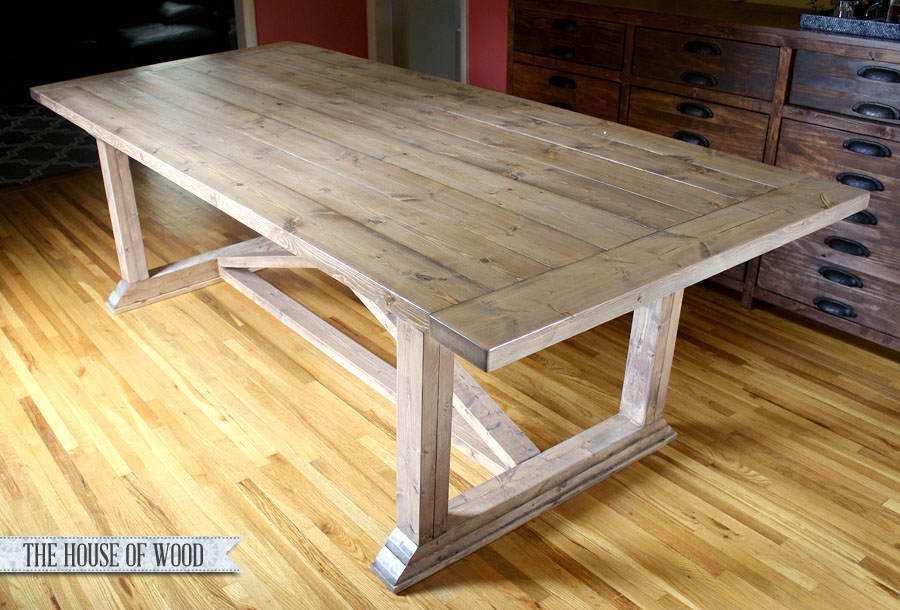 And here's a close-up: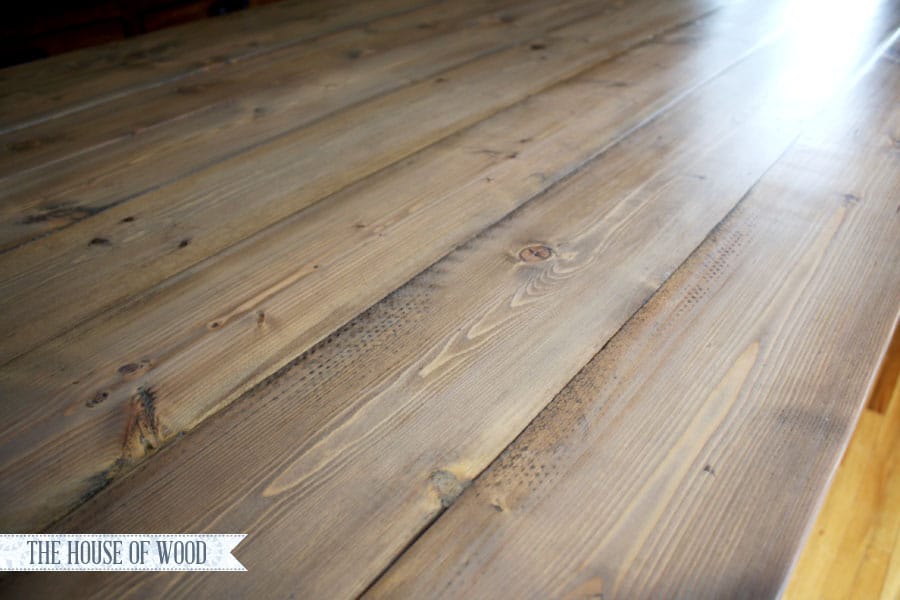 *This post contains affiliate links. To read my full disclosure policy click here.
Hop on over to Ana White's site for the complete step-by-step tutorial! I used Minwax stains and finishes for this project, so a big bear hug goes out to my homies at Minwax for sponsoring that post! I'm so in love with how it turned out. I want to lick it. (Disclaimer: for safety's and liability's sake, please don't lick your wood finishes.)
But back to this drool-worthy finish… yeah, it was, like, a million-step process (not really), but so worth it. Amiright?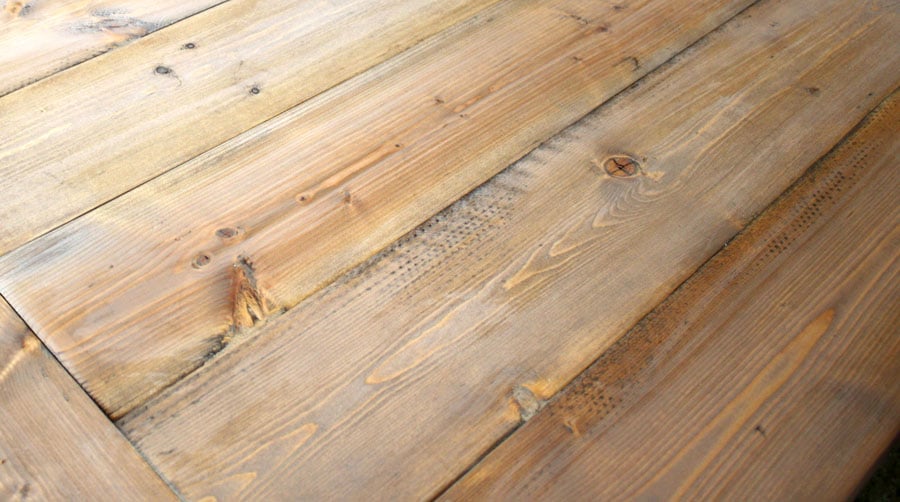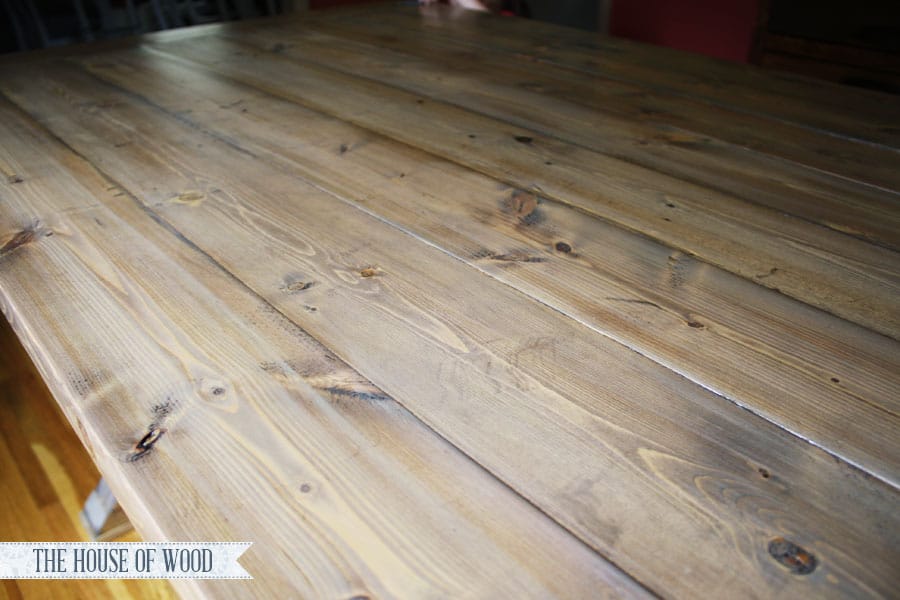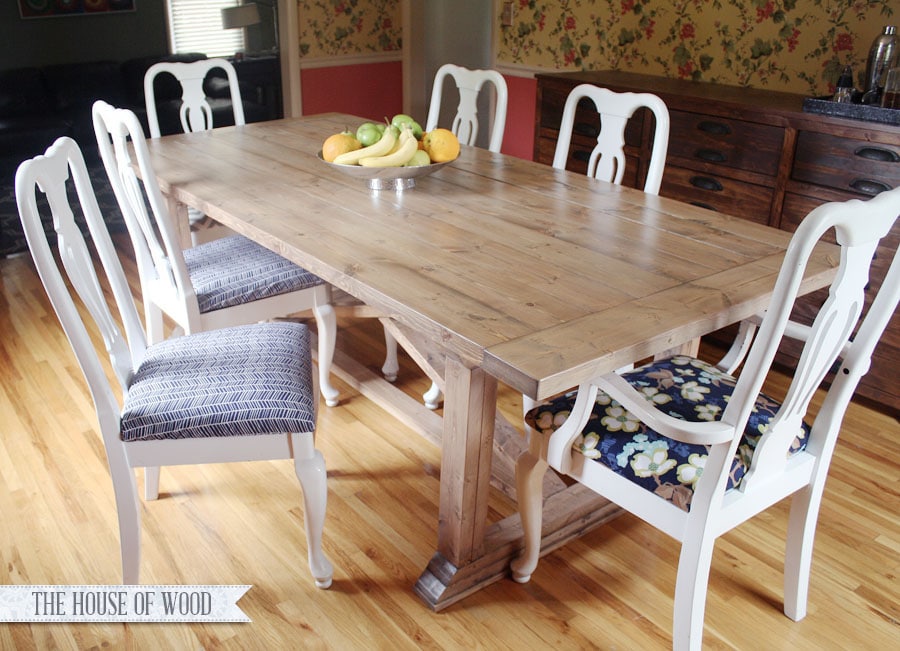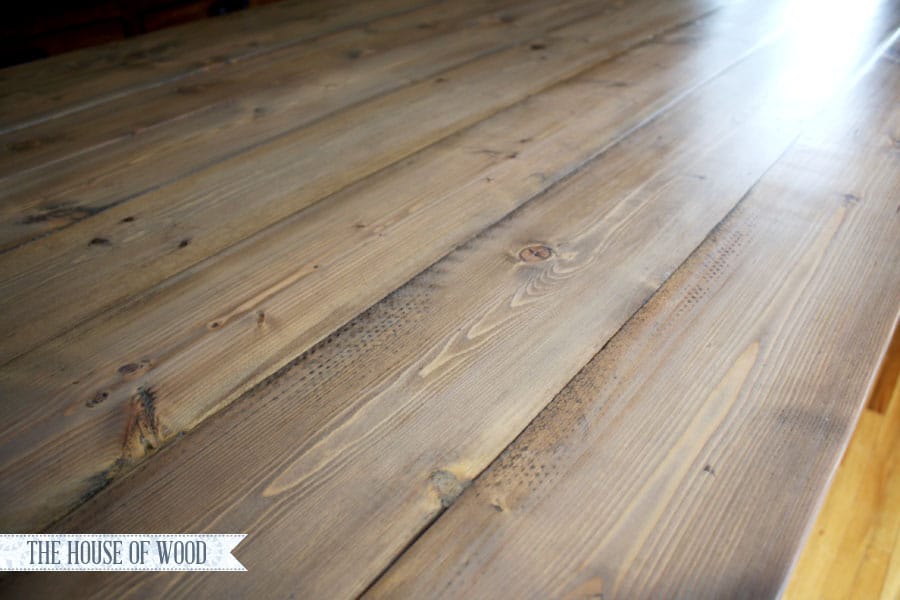 Restoration Hardware, eat your (rustic, yet refined, OH EM GEE I love you and I hate you) heart out! Well, what are you waiting for? Go here for the full-on how-to!