*This post is sponsored by The Home Depot.
Guess what, everybody! Adam built a box! More specifically, a DIY 3-in-1 Plyometric Box! I'm told folks enjoy jumping on these boxes repeatedly for "exercise" or "fitness" (or is it 'finesse'? I think the 't' might be silent.) Anyhoo, I wouldn't know anything about that because I try to expend the least amount of energy possible, but I can identify a gym on sight! We also used some new tools in this build, so we'll be talking about those in this post too, in addition to the tutorial and plans for this torture workout box.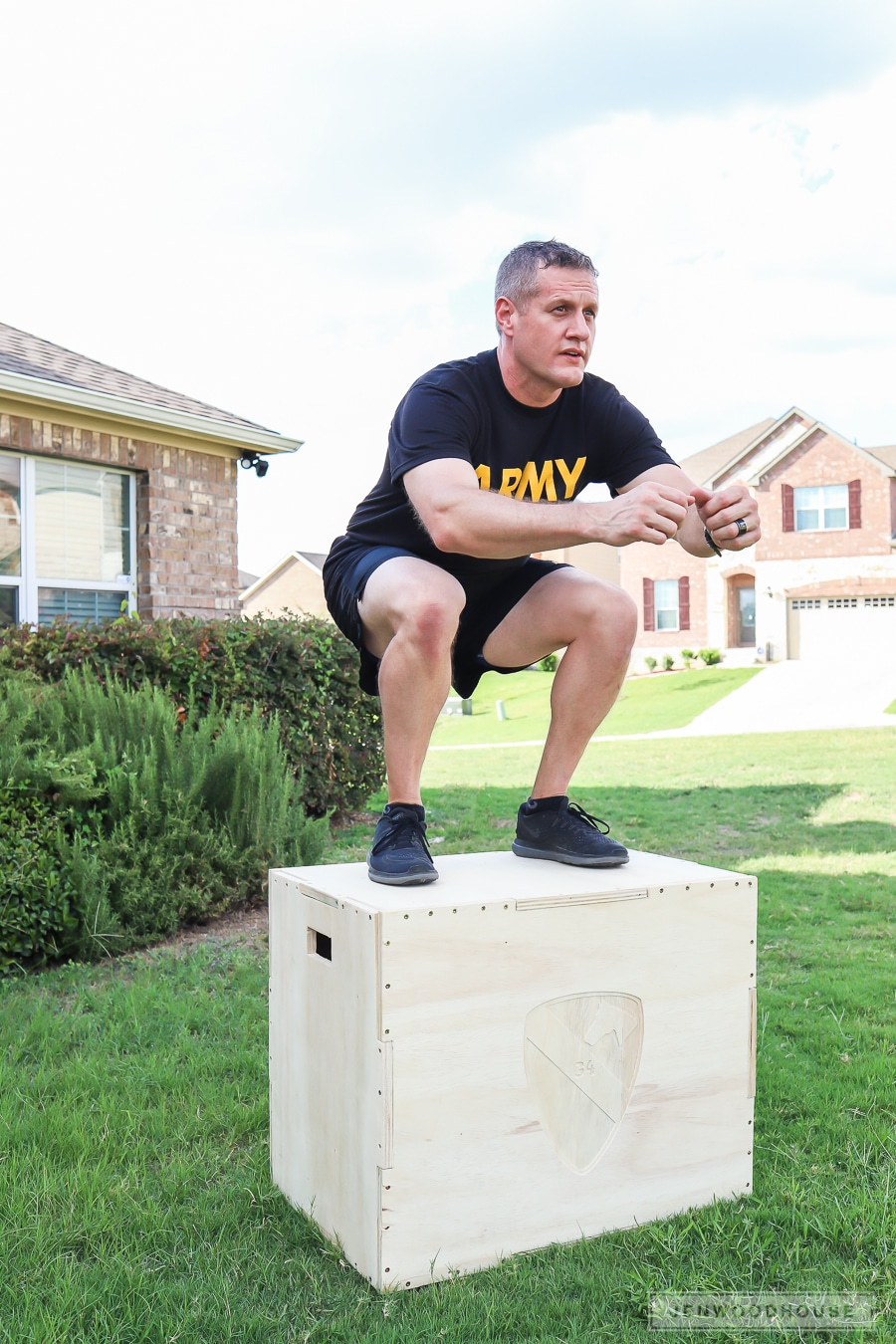 You can download the plans for this DIY 3-in-1 Plyometric Box below. I designed this plyo box so that all of the pieces will fit on a single sheet of 3/4-inch plywood because I care deeply for you, your health, and your wallet. You're welcome.
Speaking of cost, did you know you can purchase a plyometric box for over a hundred American dollars?! That is absolutely insane. So let's build one for about forty bucks instead and keep the extra cash in your pockets for protein shakes, or whatever it is you health nuts spend your money on. Who's with me?!
Before we jump into the tutorial, let's talk tools. We were excited to get our hands on the new Milwaukee M18 FUEL brushless cordless hammer drill and impact driver combo kit. It came with two 5Ah batteries and is fully compatible with the M18 system, featuring 150+ tools. These drills are touted to be the most powerful tools in its class and Adam was very pleased with their performance.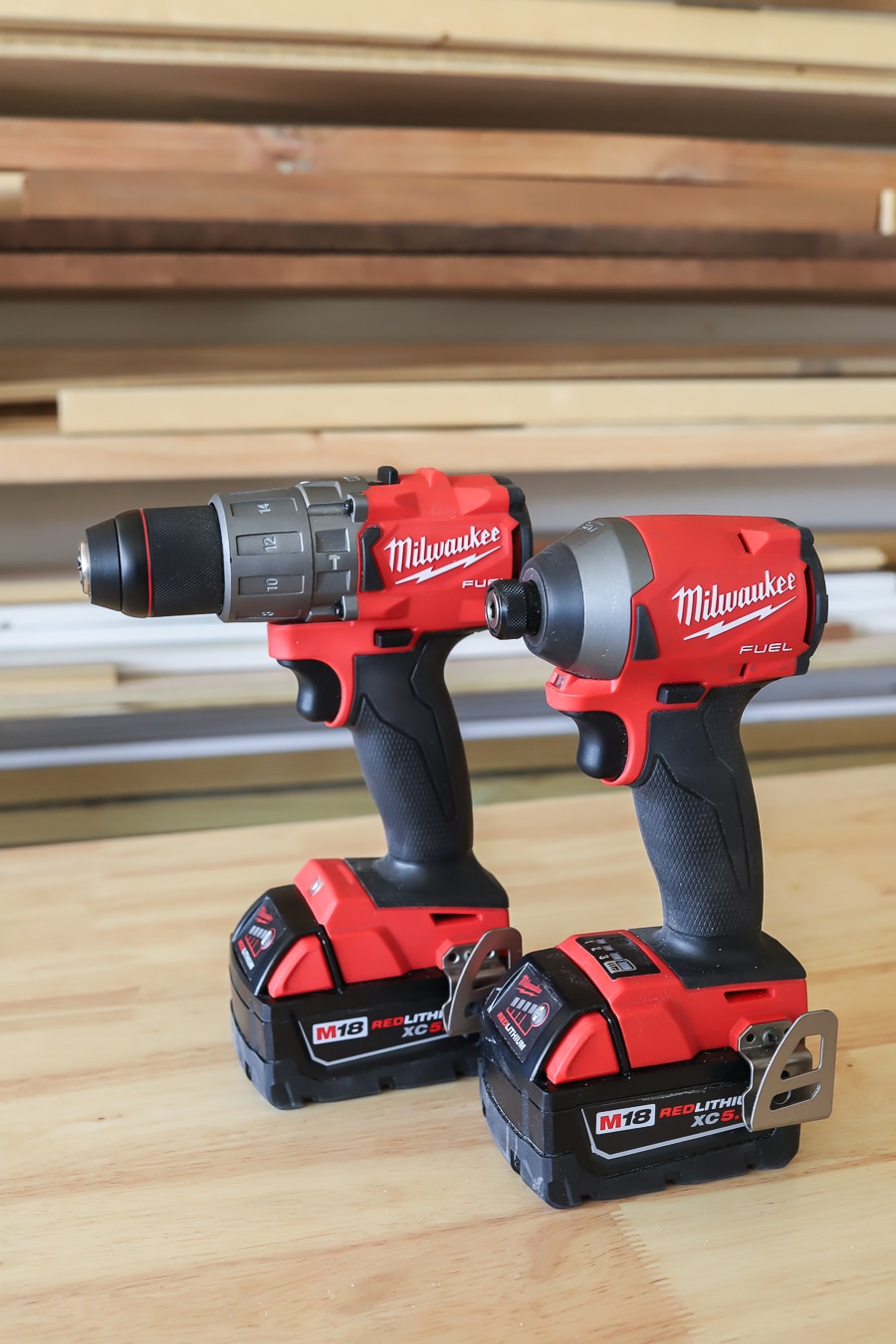 We were also able to use the new Bosch Daredevil 12-Piece Spade Bit Set. Man, were these spade bits impressive! They chewed right through the wood with no problem at all. The full-cone, self-feeding tip drilled through our material so fast and effortlessly, it took us by surprise. It ate up this plywood for breakfast 10 times faster than any other spade bit we've tried. Nice work, Bosch!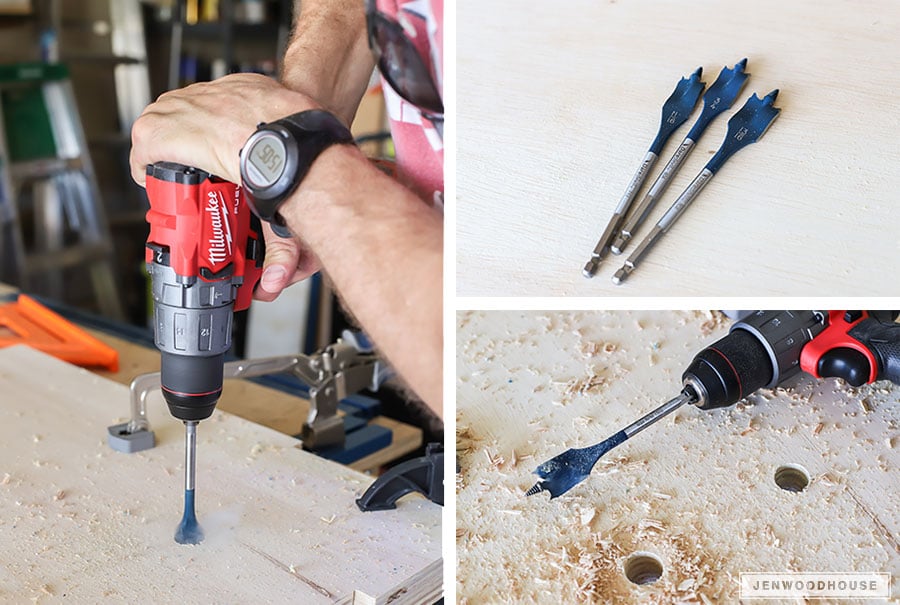 We love how compact these drills are. It's easy to use in tight spaces, but its compact size doesn't affect its power – the hammer drill delivers 1,200 in-lbs of torque. The brushless motor and REDLINK PLUS Intelligence battery ensures optimal performance and provides overload protection to prevent damage to the tools. This technology results in longer motor life, run times, and more power.
Another thing we really liked about the Milwaukee hammer drill was the chuck – as you tighten down on a drill or driver bit it ratchets down on the bit. We didn't have any issues with the chuck letting go of the bit. This thing locks down tighter with every click of the chuck, which made changing bits hassle-free. We didn't have a single instance of the chuck coming loose, despite switching between a pilot hole drill bit to the Bosch Daredevil spade bits.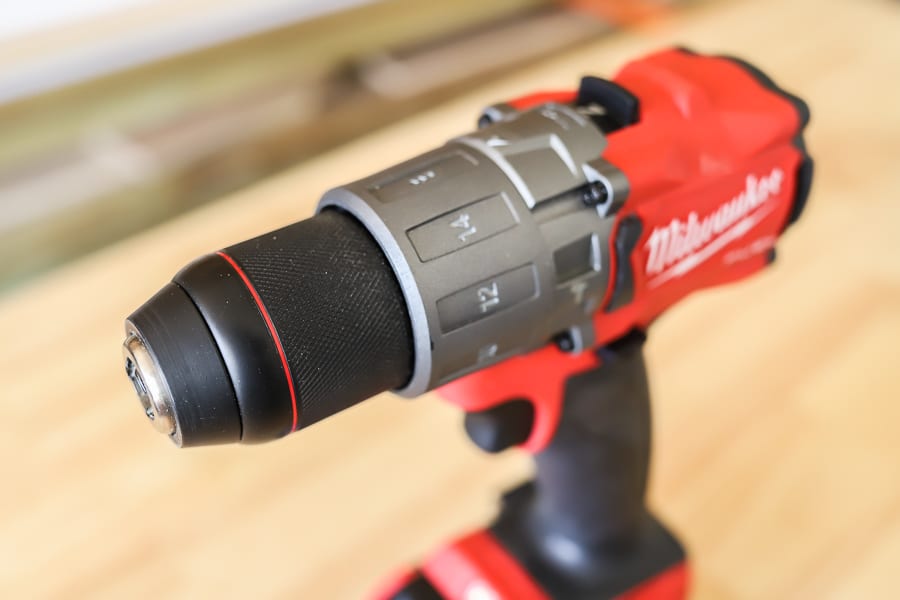 A plywood cut layout is included in the plans, so after I drew up the plans, Adam cut out the pieces. He first used the table saw to break down the plywood into manageable pieces, then he used a jigsaw make the rest of the cuts. The blade on the jigsaw would bend as it moved through the plywood, so unfortunately, the cuts weren't perfectly perpendicular. A bandsaw would have been a better choice here, but we don't own a bandsaw, so we used what we had.
Adam pre-drilled the pilot holes with the hammer drill, applied wood glue to the edges, and drove the wood screws in with the impact driver.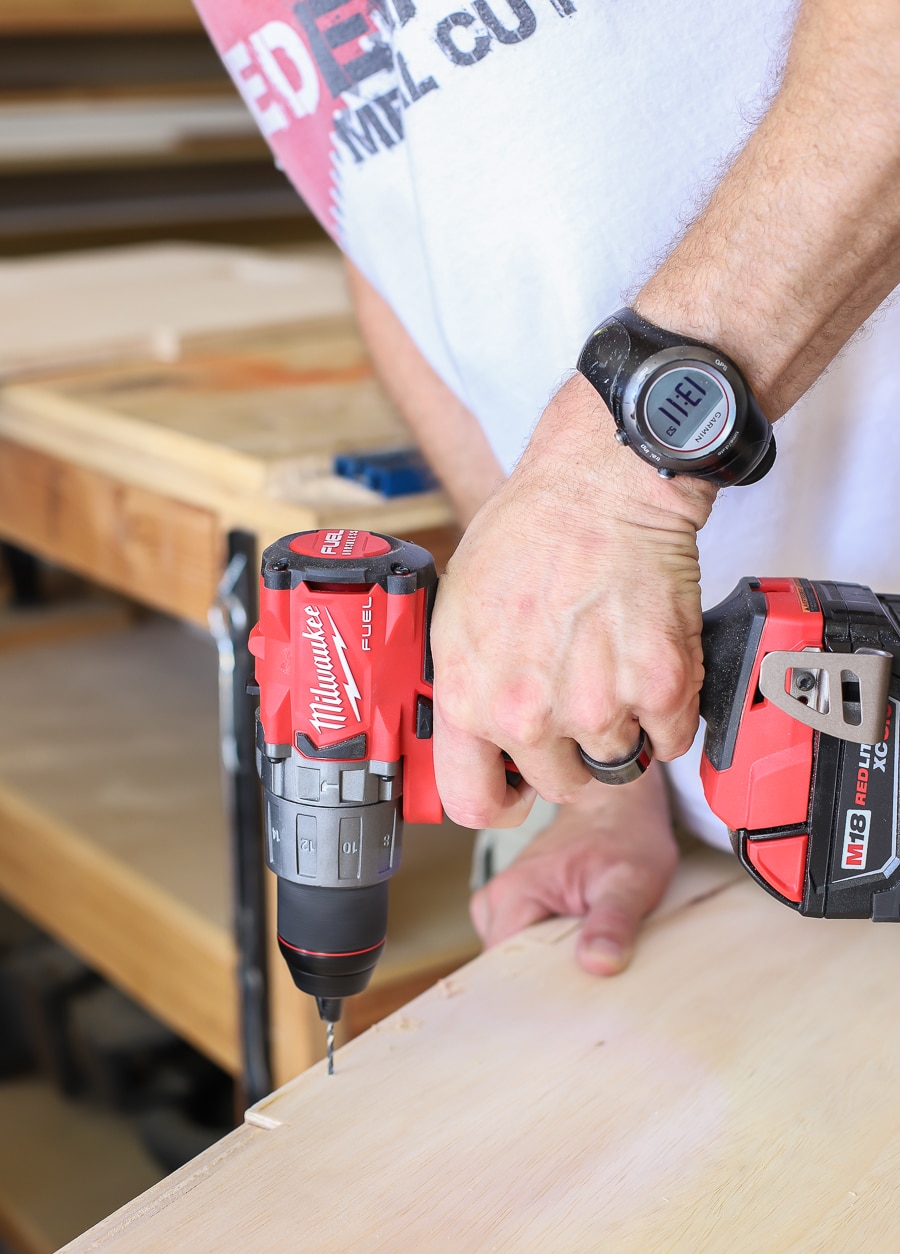 The impact driver was Adam's favorite, it delivers up to 25% more torque with up to 2,000 in-lbs to complete more demanding applications, yet it's the most compact tool in its class. Small but mighty… like me. 🙂 Both of these drills are backed by 5-year warranty and a 3-year warranty on the batteries.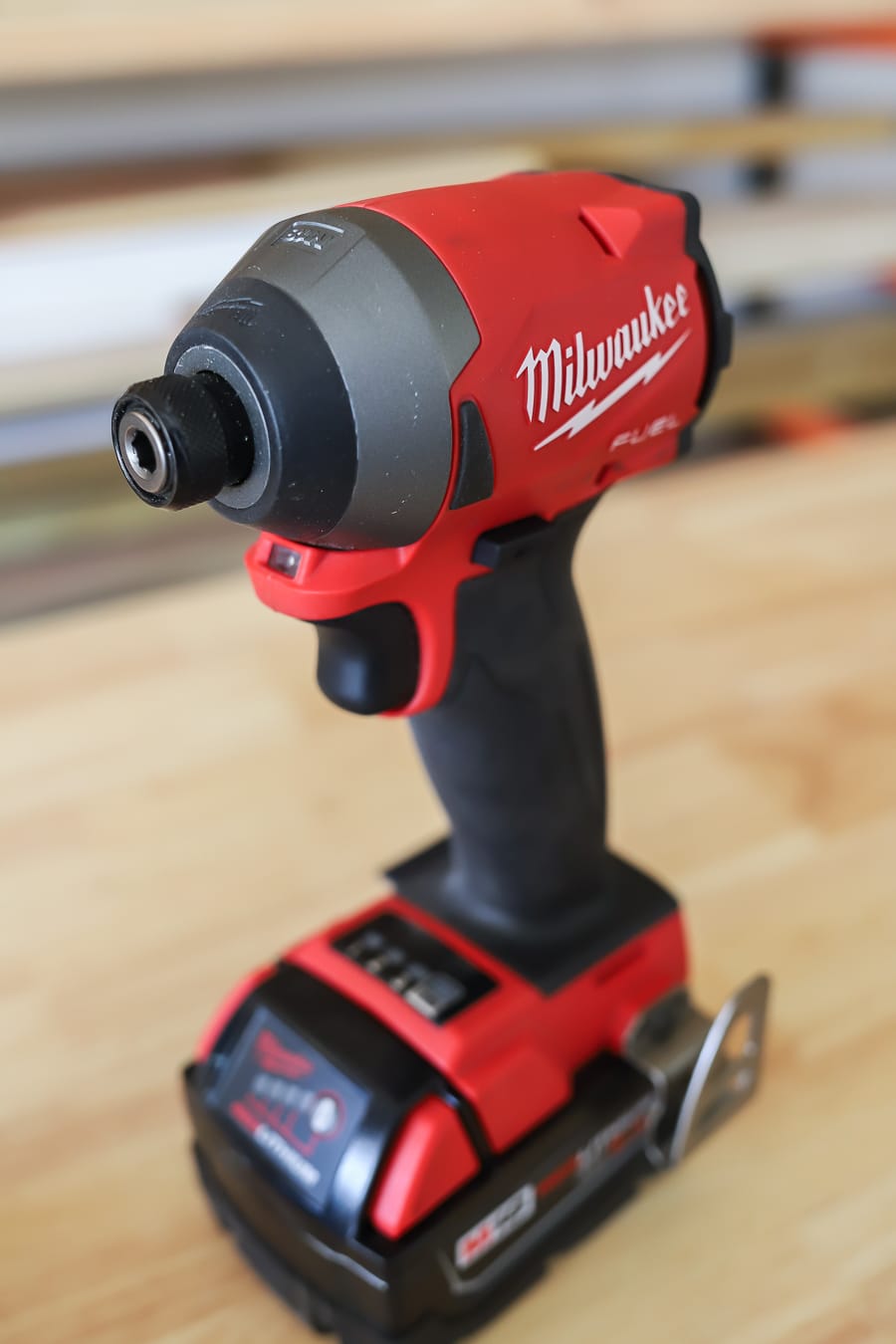 Look how cute it is! Like a little baby unicorn!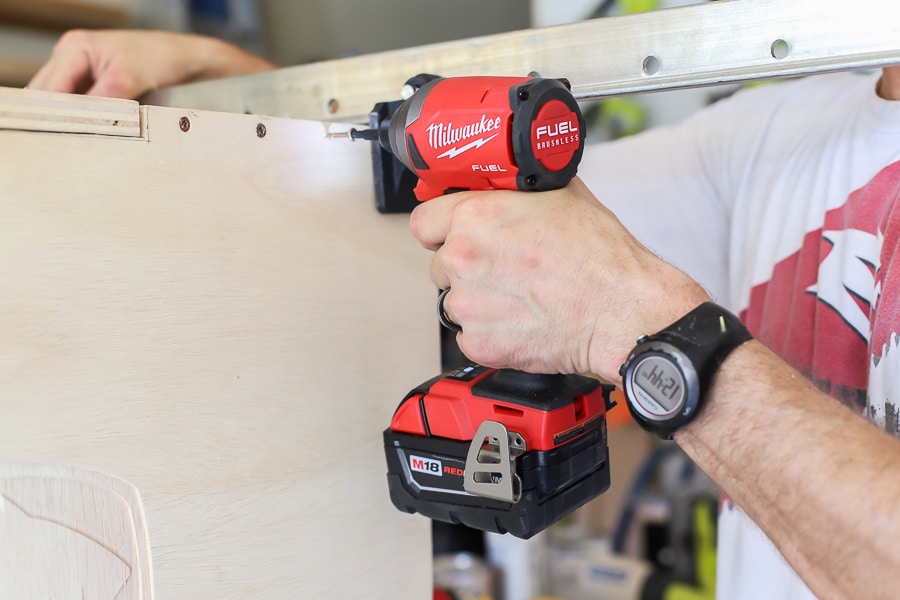 As you can see in the photo below, this plyo box is sort of 'puzzle-pieced' together with the tabs on all of the sides – this makes it much stronger, which is super important since big tough Army dudes would be jumping up and down on it.
Despite measuring twice and cutting once, Adam still came up with joints that didn't quite fit properly, so he unboxed the new Dremel Multi-Max 5 Amp Variable Speed Corded Oscillating Multi-Tool to cut his discrepancies down. This tool is ideal for doing detail work or accessing tight spaces.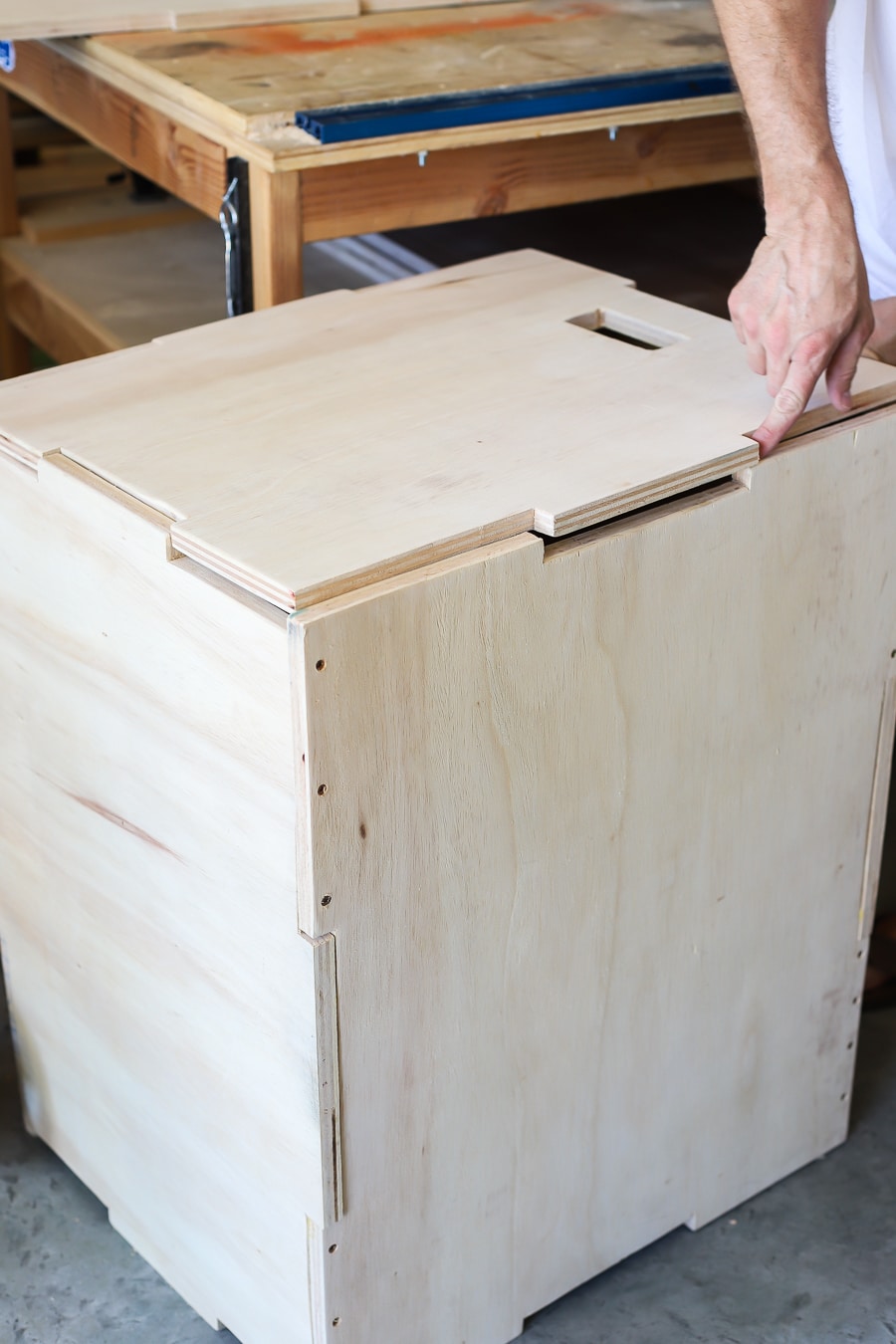 The Dremel Multi-Max comes with 5 blades, various sanding sheets, and a carrying bag. The universal dual interface directly fits all tools, including Rockwell®, Fein, Makita®, Ridgid®, Milwaukee®, Bosch®, including the DeWALT® and Porter Cable®. It has a handy quick-change feature which makes switching out the accessories fast and easy.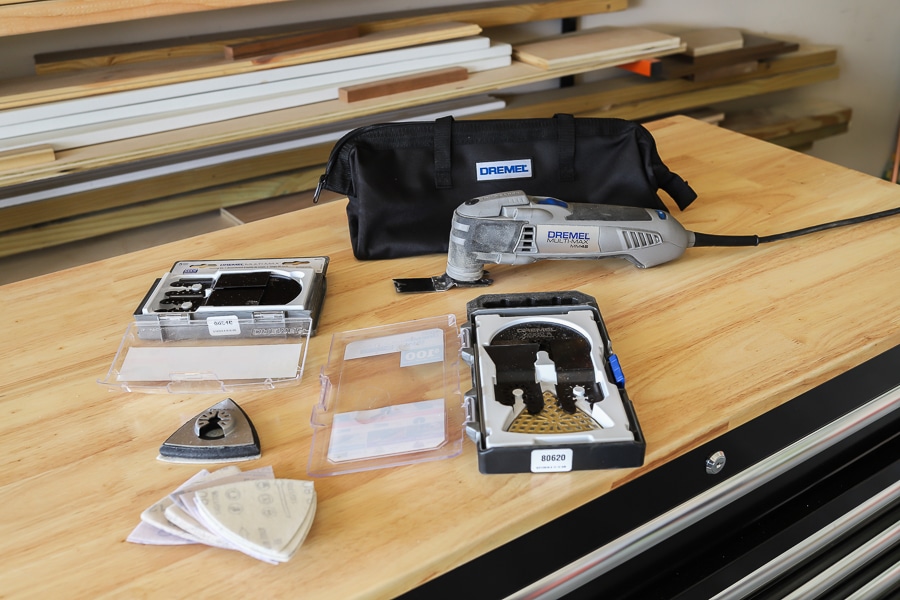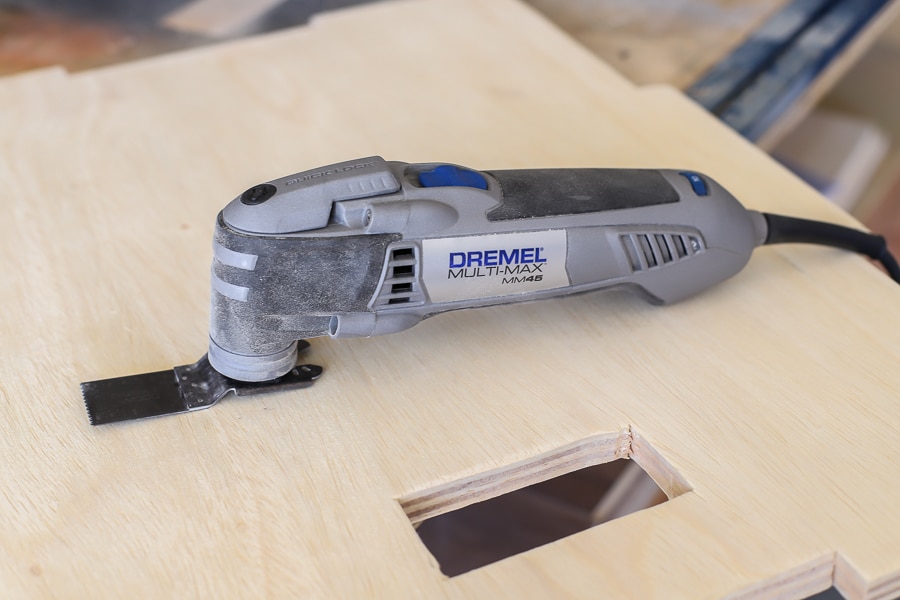 Adam used the Multi-Max to shave off a bit of the tabs on the box so the pieces would fit snugly. It worked like a charm.


After everything was glued and screwed, this DIY 3-in-1 plyometric box is ready for PT! (Army-speak for 'Physical Training')! Hooah!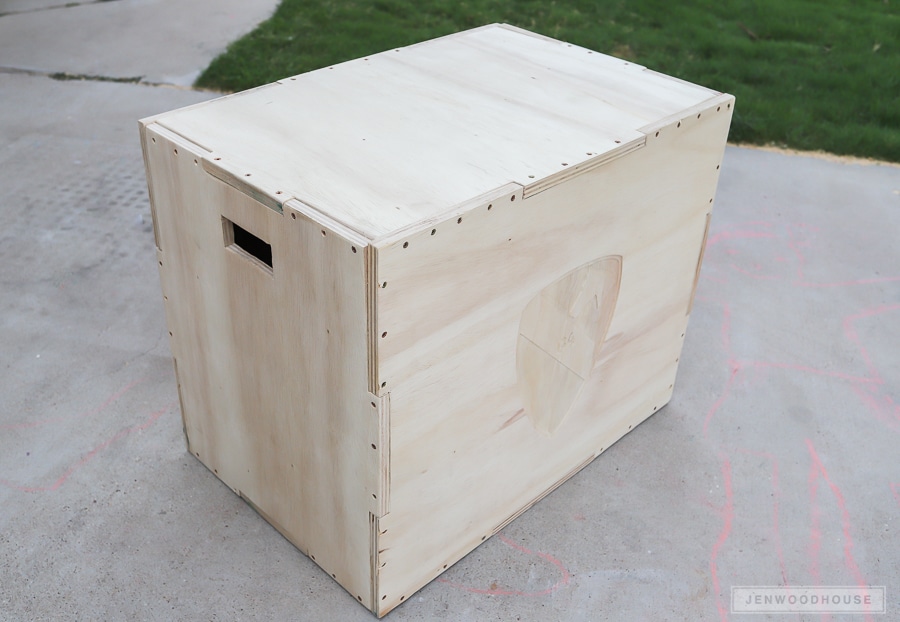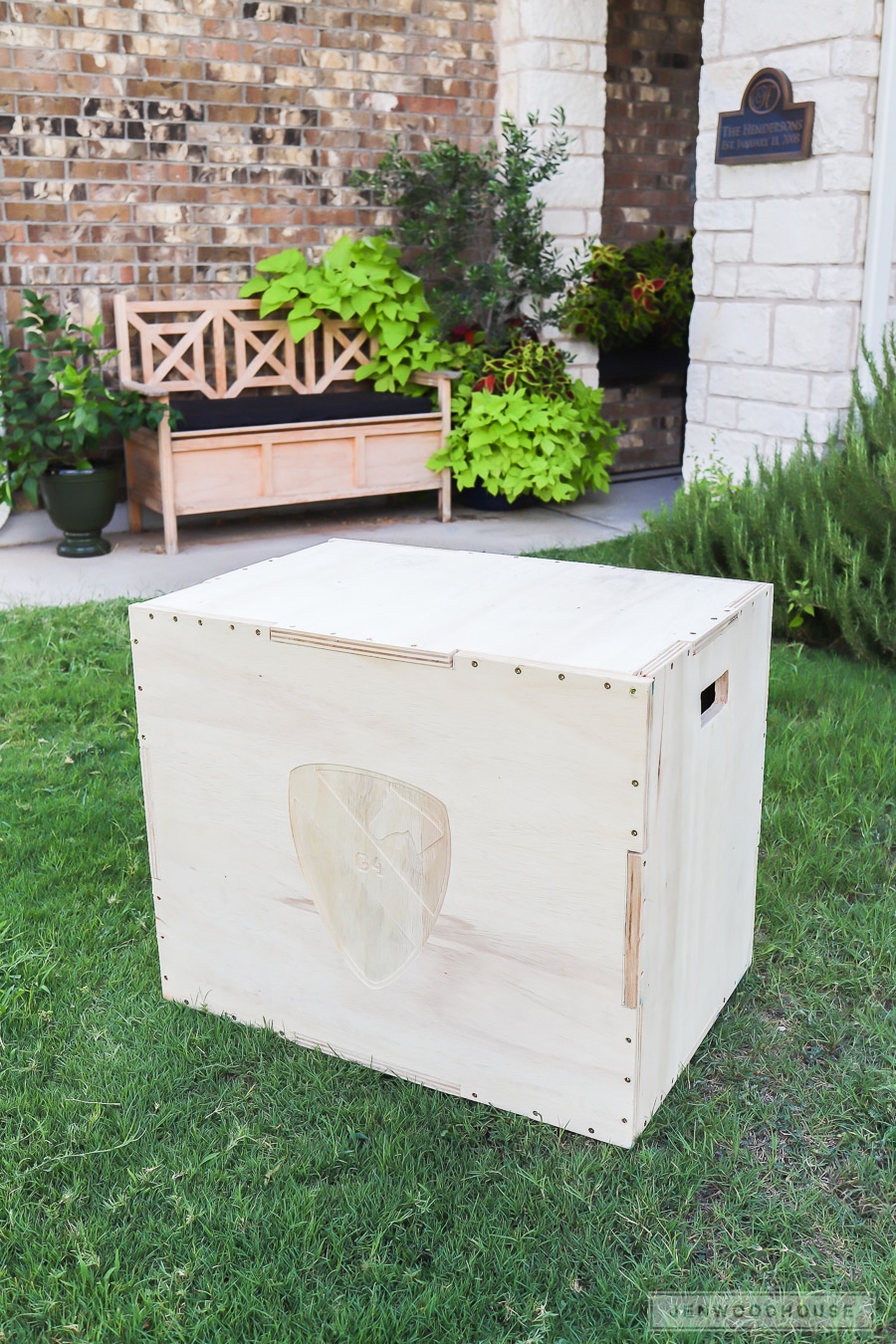 *I acknowledge that The Home Depot is partnering with me to participate in the ProSpective 2018 Campaign. As a part of the Program, I am receiving compensation in the form of products and services, for the purpose of promoting The Home Depot. All expressed opinions and experiences are my own words. My post complies with the Word Of Mouth Marketing Association (WOMMA) Ethics Code and applicable Federal Trade Commission guidelines. This post contains affiliate links. To read my full disclosure policy, please click here.