We're almost there! Before we say hello to 2022, let's take a look back at some of the projects of 2021…
We came out of the gate swinging with our 1920s Art Deco Basement Home Theater Renovation. The whole design was inspired by the TV show, Peaky Blinders. We absolutely love how this transformation turned out and this space has been a safe haven and Godsend during these strange times.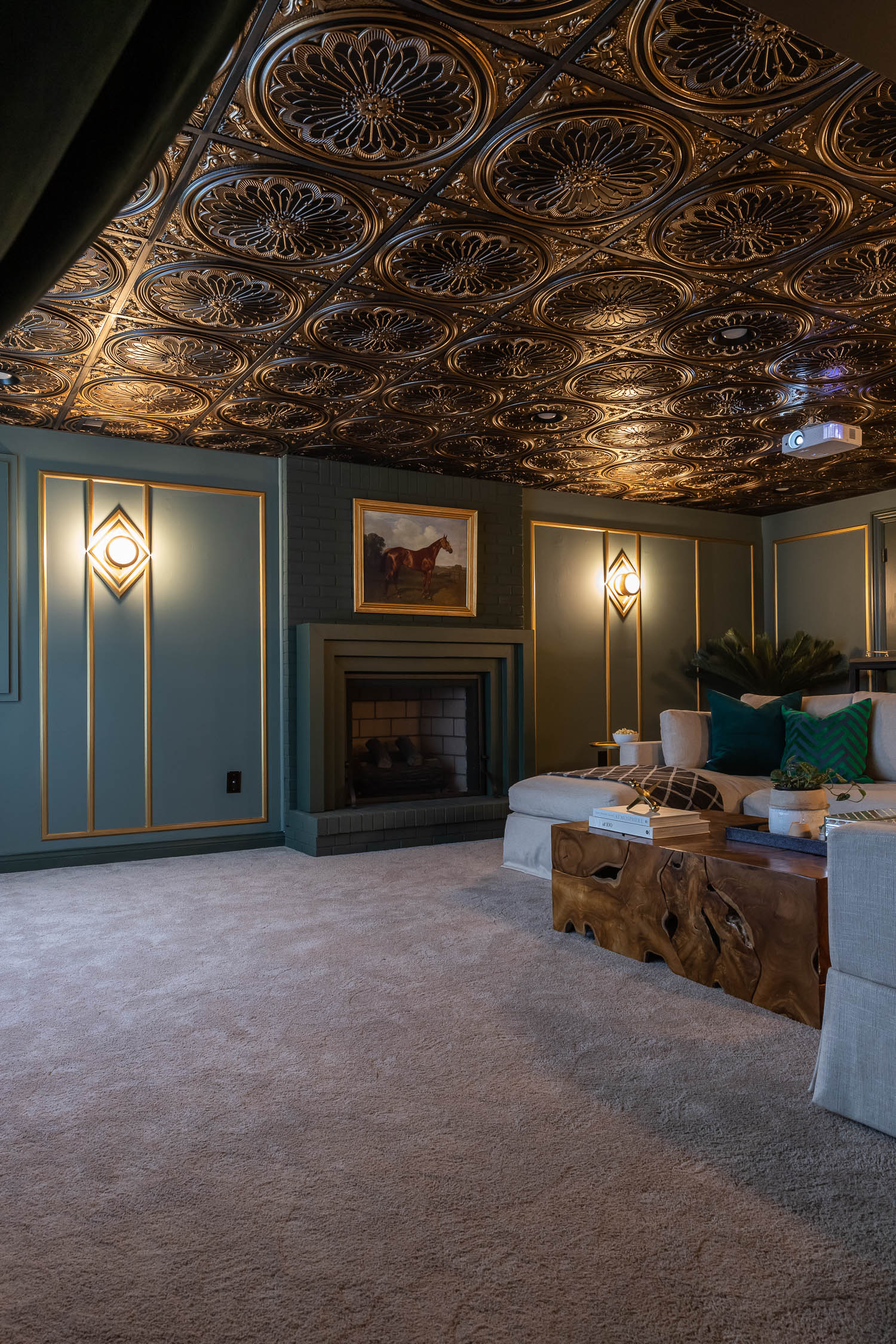 After months of borrowing our kids' mismatched side tables, we finally got around to building proper nightstands for our bedroom, made of white oak and inspired by Swedish Gustavian design.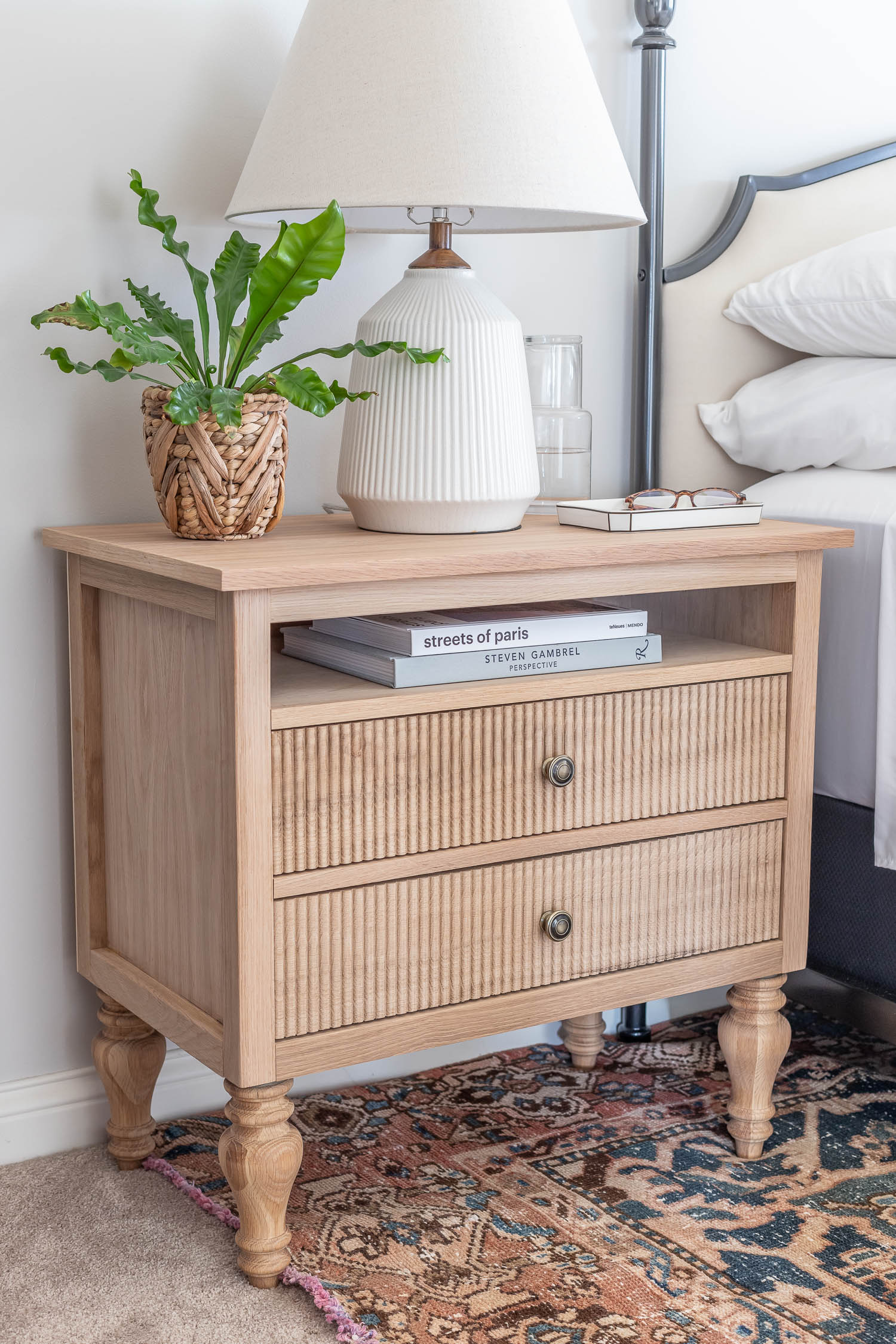 Our storage water heater started leaking, so we switched to a tankless water heater and have loved every second of it! We'll always choose to have a tankless water heater from now on.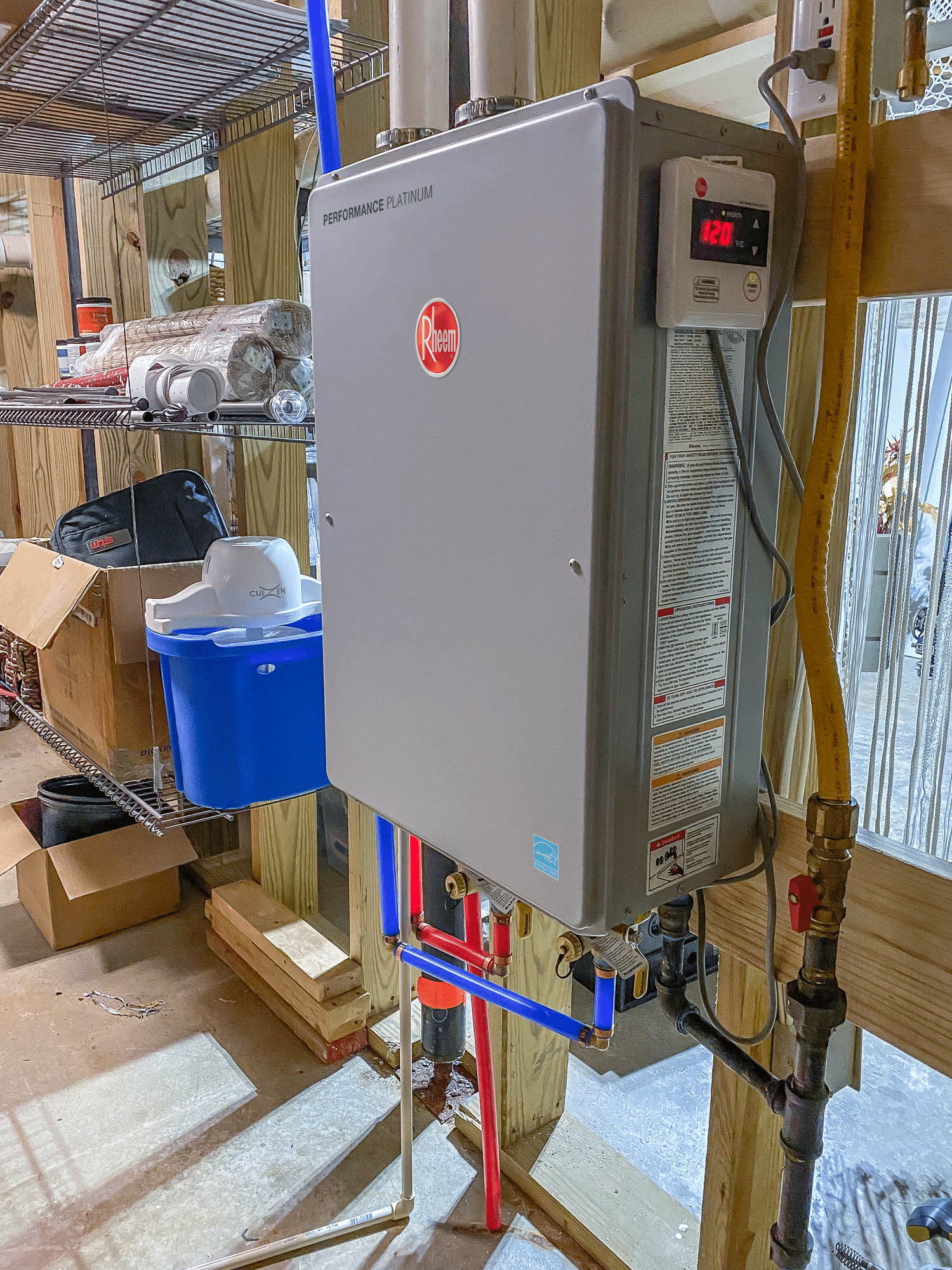 Our guest bedroom closets got a complete makeover in one weekend with custom shelving for less than $150!
May: Watson, our sweet gentle giant started having mobility issues in his old age, so we installed this beautiful stair runner to help him safely navigate our staircase.
June: An unused hallway alcove was transformed into a stunning showstopper! This bundle of projects gave me a run for my money, as I attempted new building techniques. The window bench, cabinets, and reeded glass-front bookcases offer so much more storage and function now.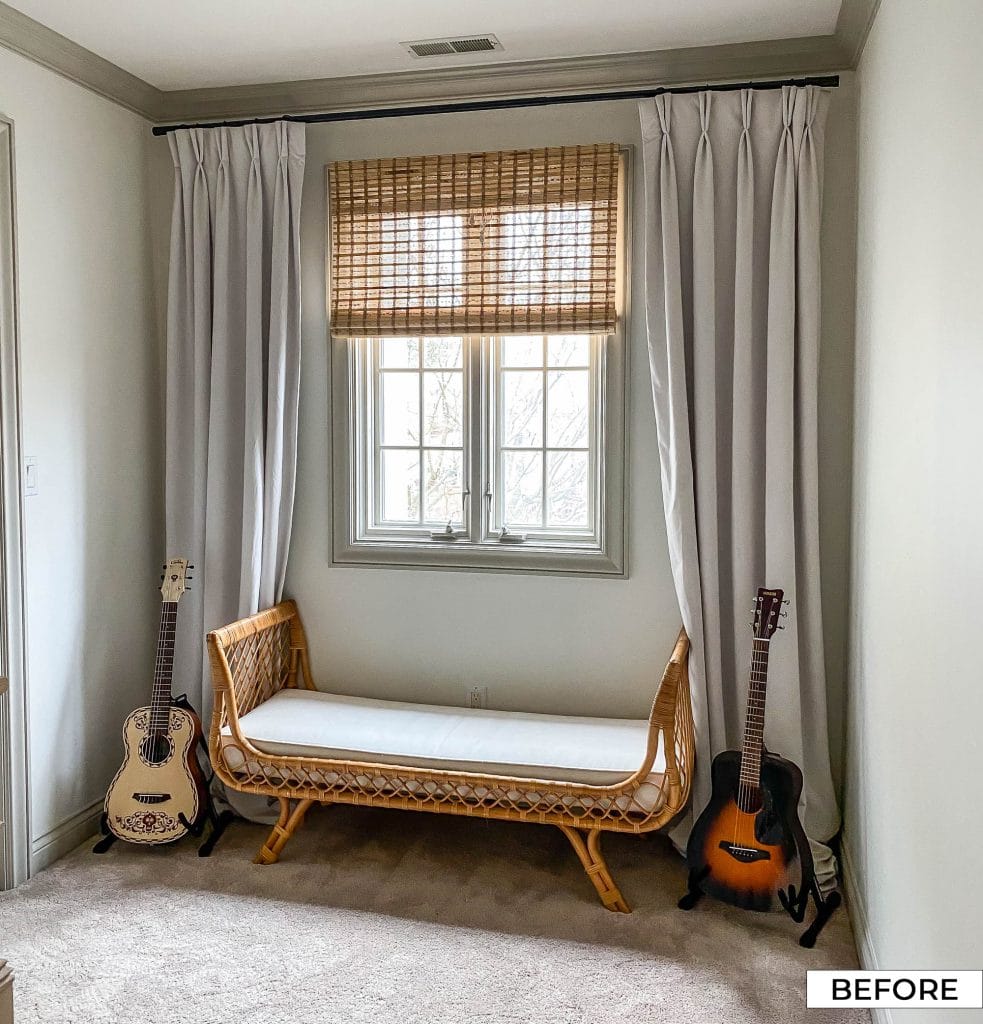 We built a pergola hammock and outdoor projector screen for our backyard. We also revealed our biggest remodel plans to date: the kitchen!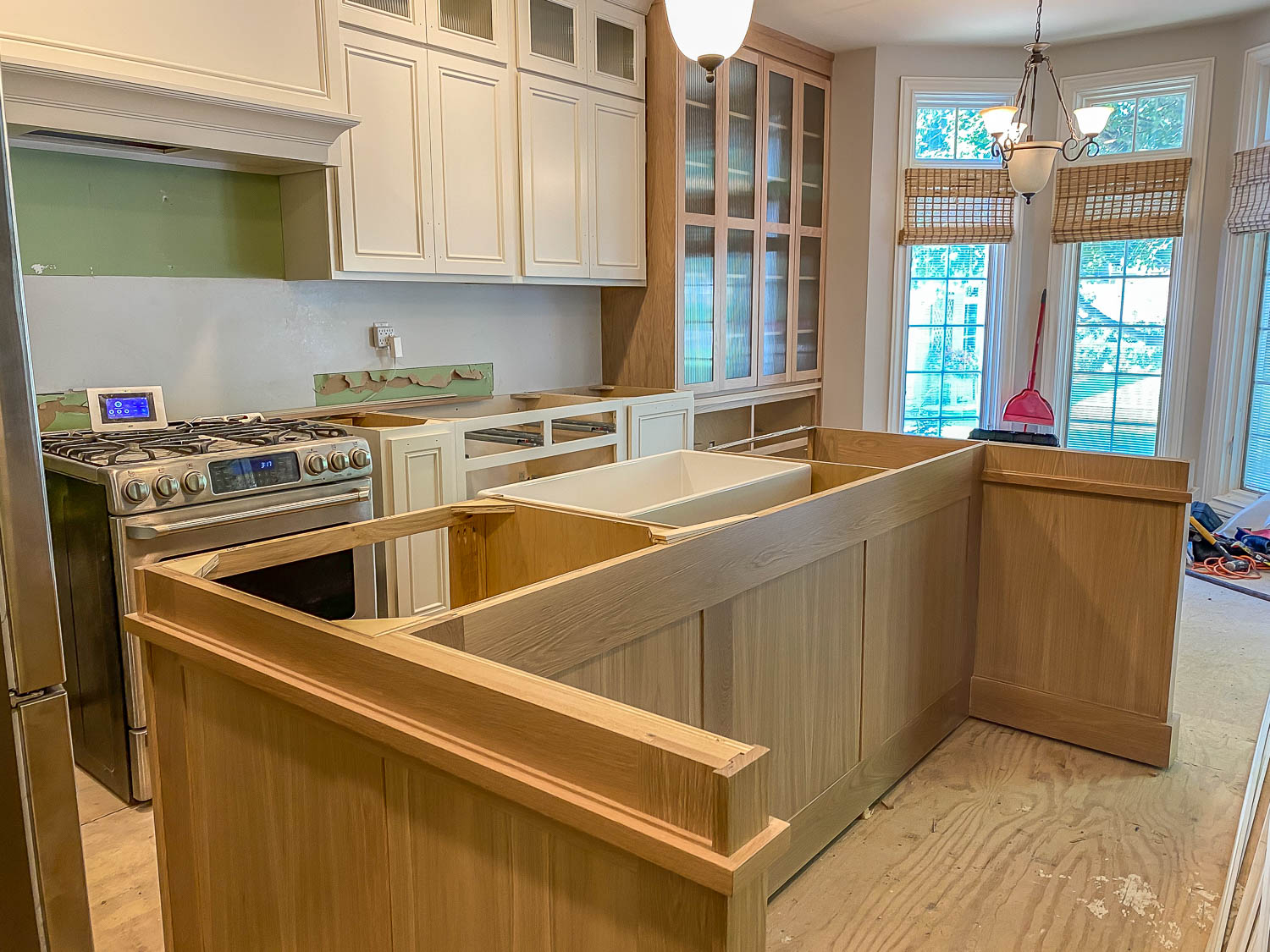 While we continued work on the kitchen remodel inside, we also focused our efforts to our outdoor space. We added our outdoor fireplace last year, but the surrounding area needed some serious sprucing up, so we installed a gorgeous paver walkway with grass!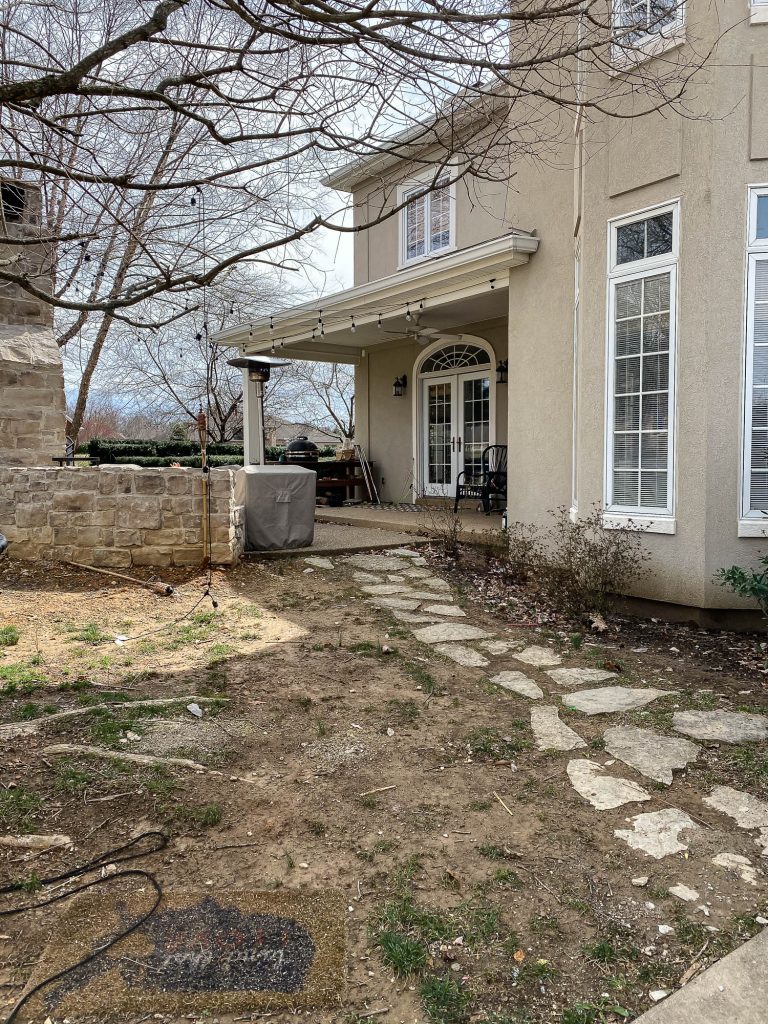 We partnered with Simpson Strong-Tie and built the easiest workbench ever with their DIY Workbench Kit.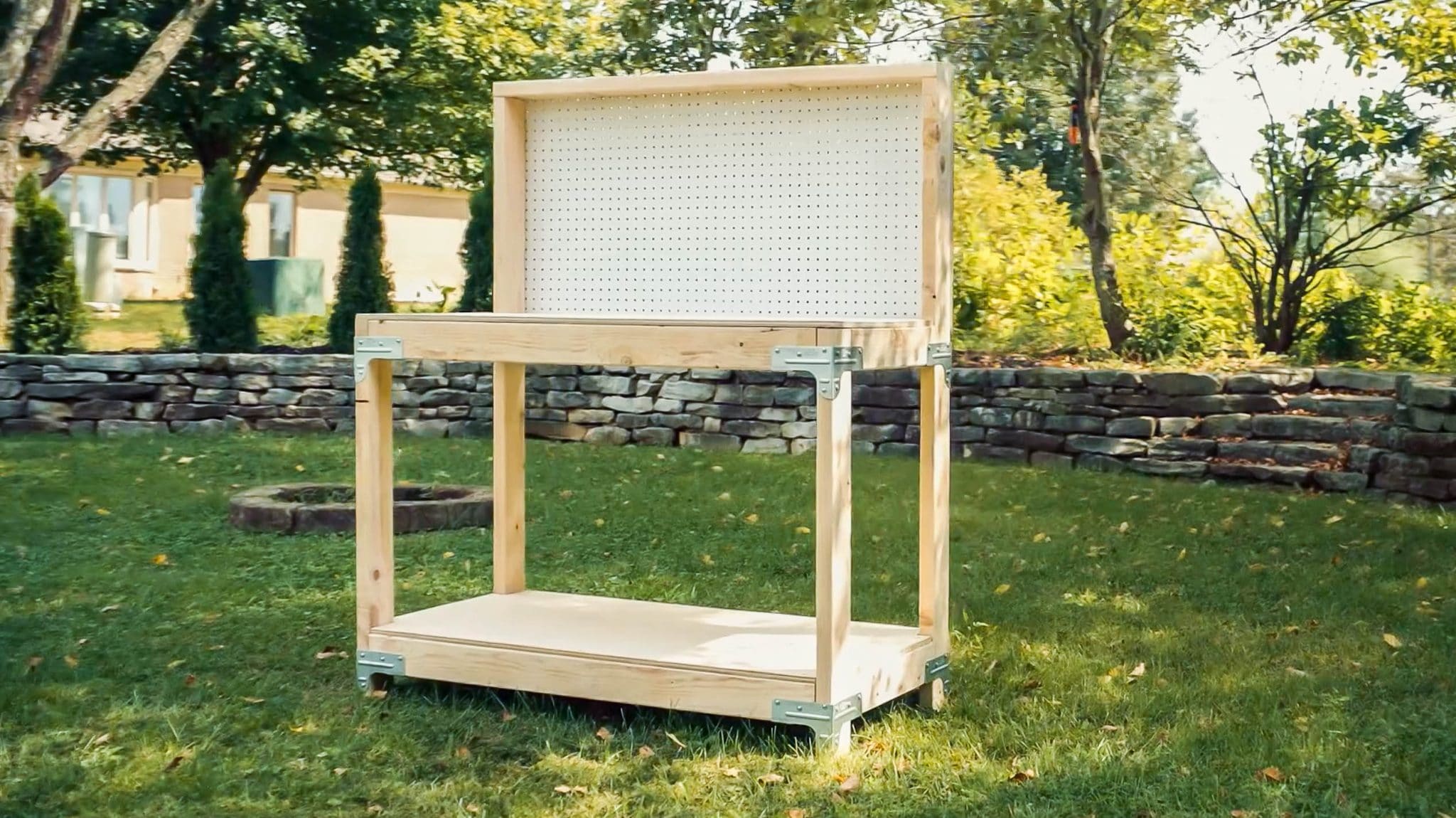 A quick and very beginner-friendly project was crossed off the list with this DIY Tile Backsplash in the kitchen.
We revealed the design plans for our next big remodel: the master bathroom. We're especially excited about that double shower!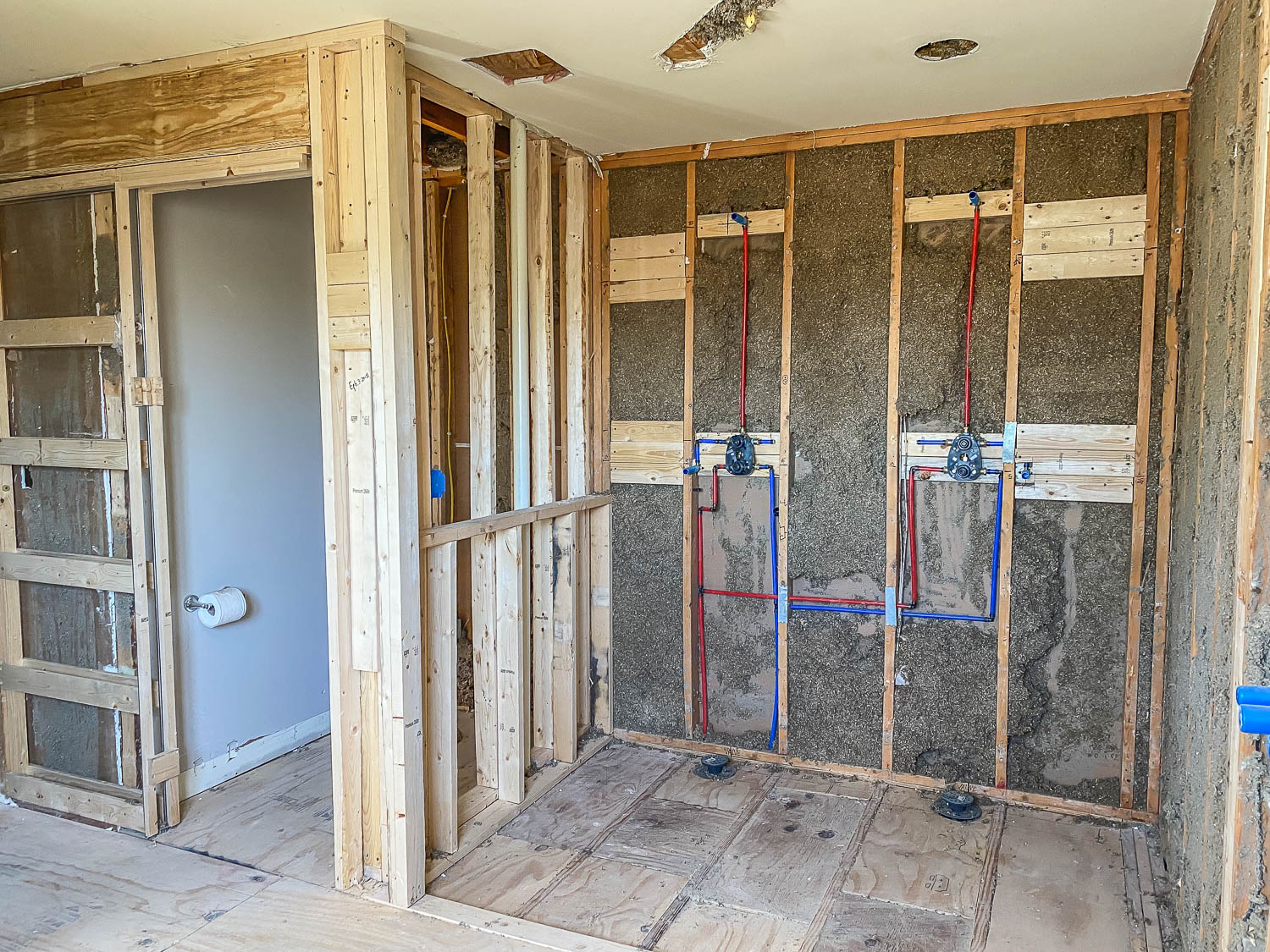 We're continuing work on the bathroom remodel and are posting our progress here. We're shooting for a late January/early February reveal, which will include a his/hers closet renovation too!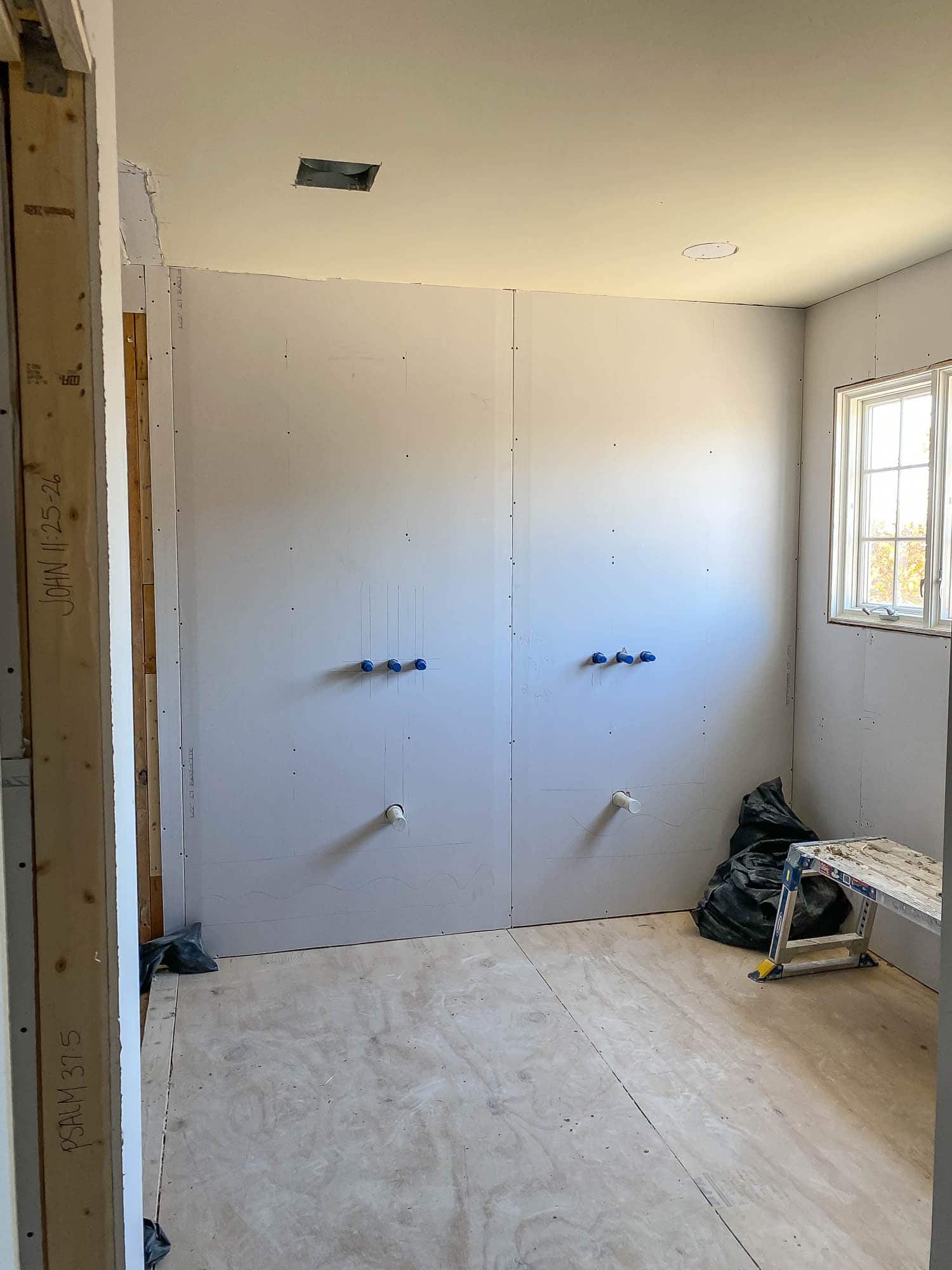 This year has been a fun and productive one and I'm SO proud of the work we were able to complete. Hard to believe some of these projects were tackled this year! Can't wait to share the plans we have for 2022 – it's already shaping up to be an exciting year! More to come…