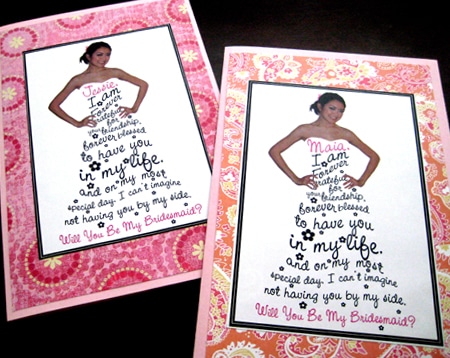 Here are the cards I gave to my sisters when I asked them to be my Bridesmaids. I've been getting a lot of inquiries on how I created these… they were designed in Photoshop. I just took a photo of me in this pose and then typed out the words and positioned them into a dress. Instead of typing it phrase-by-phrase, it's better to do it word-by-word so that you can manipulate and maneuver the words more easily to form a dress.
The inside of the card reads: "I promise not to make you wear an ugly dress."
And look! Our save-the-date magnets have been designed, created, and are ready to be mailed out! They are so adorable.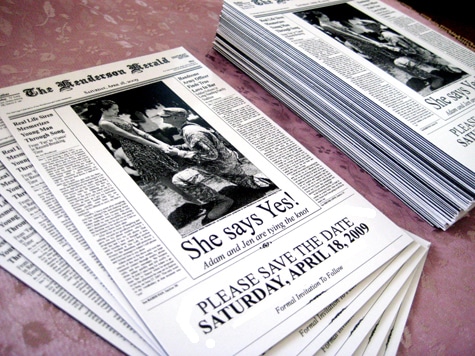 Pin it for later!