Hi friends! We're back to share another new piece in the Geometric Collection! I collaborated with incredible and talented Sarah from The Created Home on this furniture collection and have been loving every piece so far! The concrete and wood combo is such a dream, isn't it? Take a look at the matching Geometric Bookshelf or Geometric Concrete and Wood Dining Table.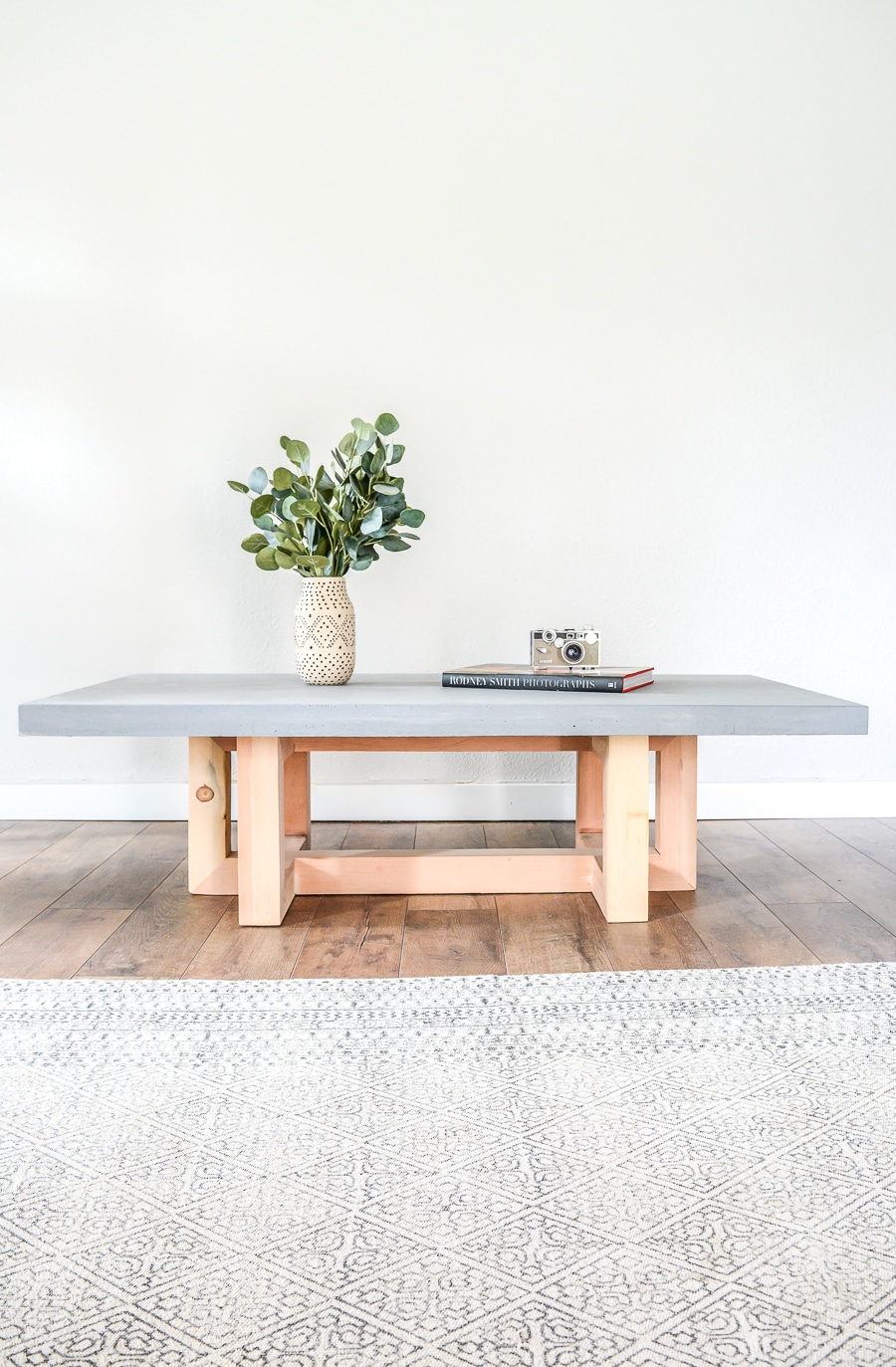 This DIY Concrete and Wood Coffee Table is such a chunky beauty, isn't it? We've got you covered on the plans below, but be sure to check out The Created Home for a full step-by-step rundown of the process. Sarah is also working on a dedicated post on how she made that gorgeous concrete top. In the meantime, you can check out this helpful video tutorial by DIY Pete.
One important thing to mention when working with mitered joints, like the ones in this coffee table… to create a strong mitered joint, you'll want to "size the end grains." To do so, simply dilute wood glue with water at a 50:50 ratio and brush this mixture onto the end grains. Once the end grain is dry to the touch, you can apply the glue at full strength and join the mitered edges.
Thanks for visiting! We'll be sharing the matching side table later this week, so stay tuned for that! Happy building!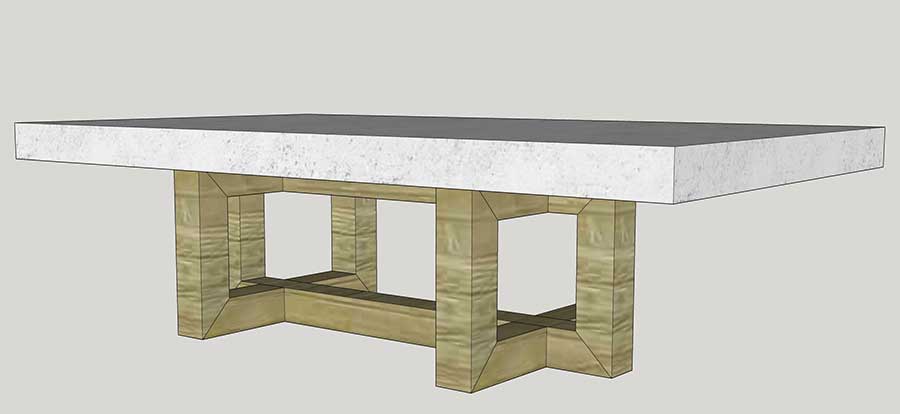 *Update: check out the rest of this collection!