Hooo boy, am I excited to share these next few projects with you!!! Once again, I teamed up with the incredible Sarah from The Created Home on these next few builds. Remember her? I mean, how could you forget? She built this gorgeous round dining table out of reclaimed wood and tackled this intricate fretwork console table… oh, yes. It's always a special treat when I get to work with Sarah because she turns out something absolutely amazing every time. This DIY geometric bookshelf is no exception. This is the first of several pieces in this geometric collection. We'll be sharing the coordinating dining, coffee, and side table soon, so stay tuned for that! But for now, feast your peepers on this striking statement piece: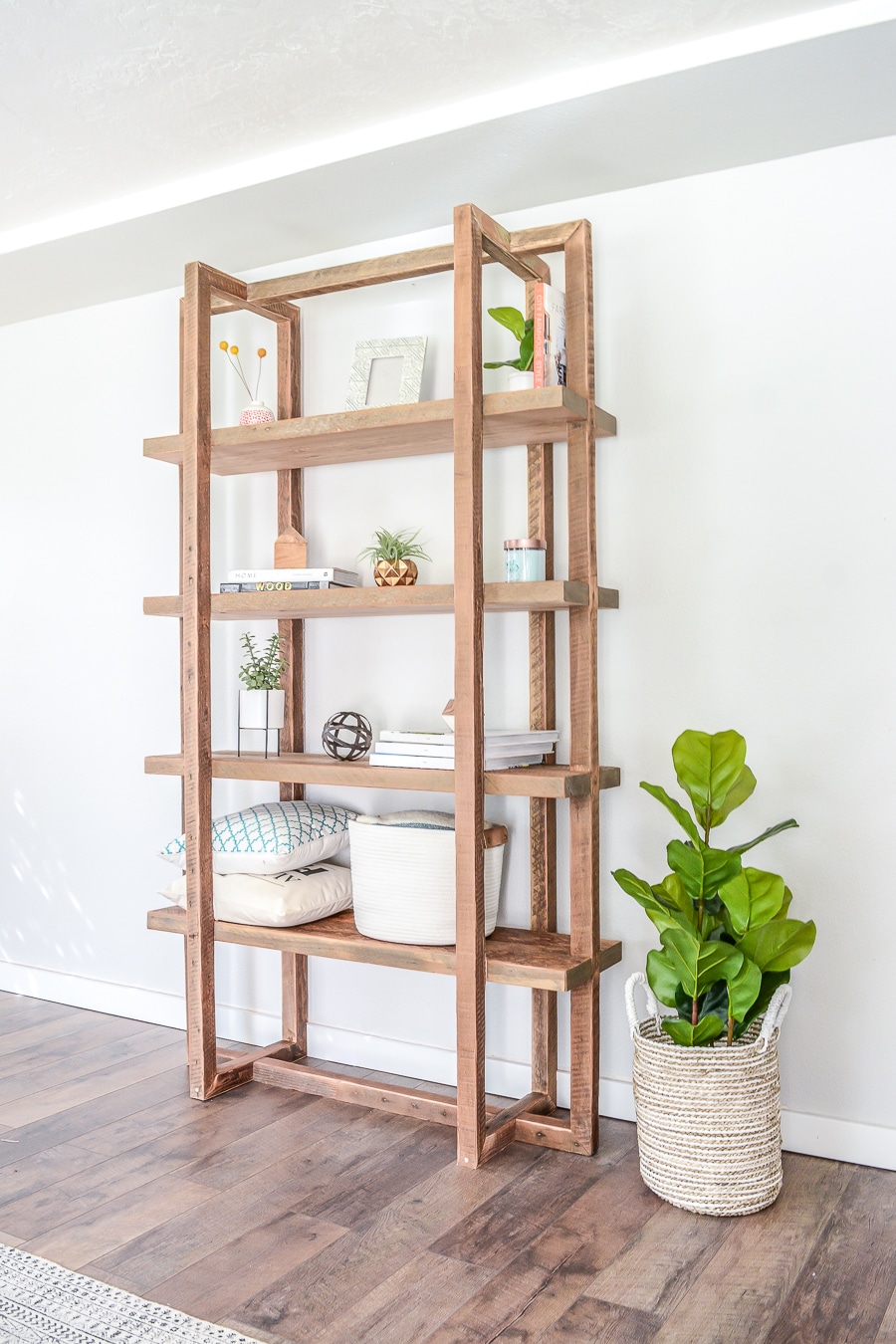 So, so good, right?! I'm literally dyyying over here! I'm not even exaggerating. I mean… CAN. YOU. EVEN?!?!
I'm dead.
In fact, I'm writing this post from the grave.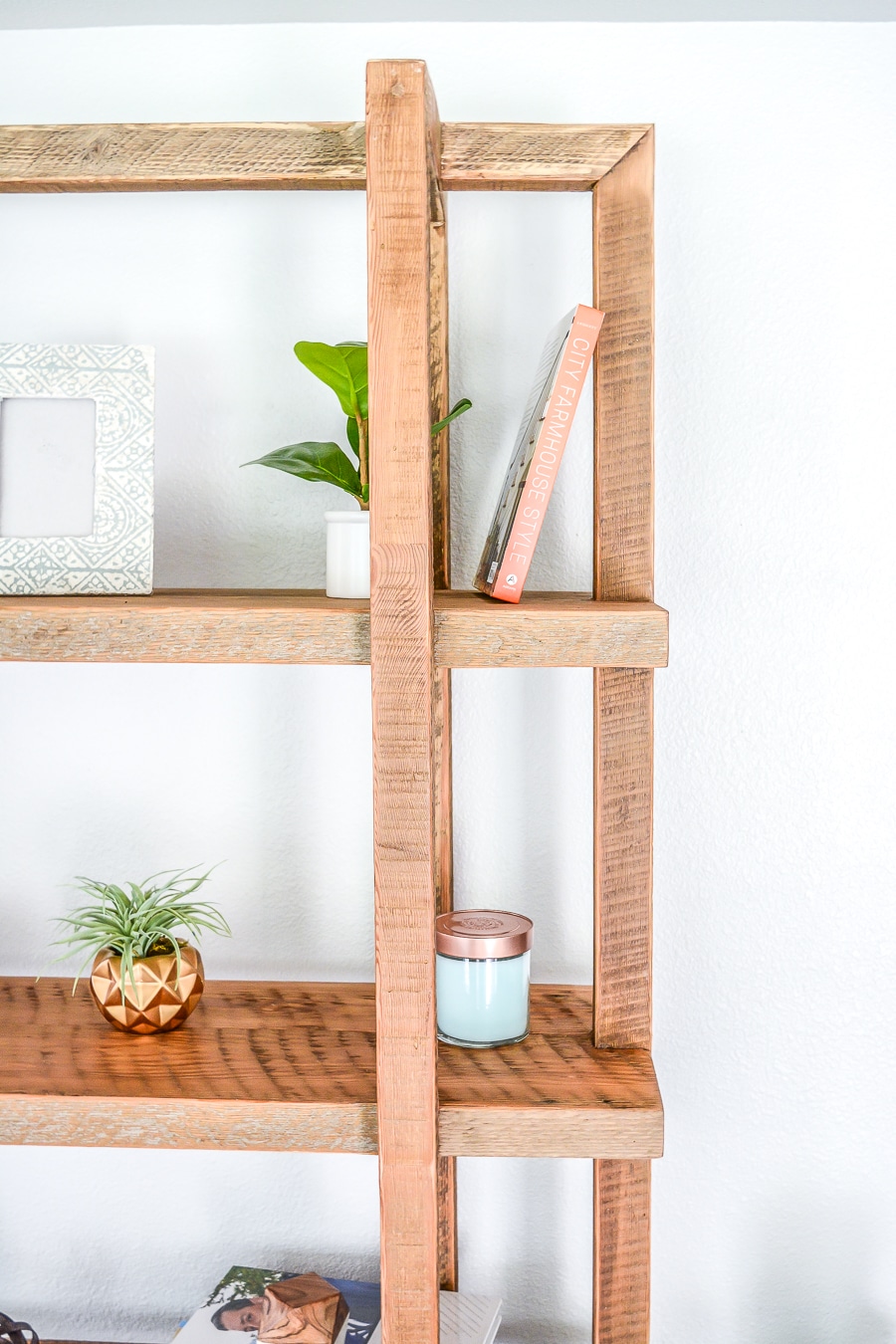 I know you want NEED this beautiful thing in your own home. And you can have it! Grab the plans below and head over to The Created Home to see how Sarah built this DIY geometric bookshelf. She's got a ton more photos and step-by-step tips and tricks to help you make your own. And be sure to follow Sarah and me on Instagram to see sneak peeks of our other collaborations. We'll be sharing the coordinating pieces this week and next, so you don't want to miss it!
*Update: check out the rest of this collection!