*This post is sponsored by The Home Depot.
We don't have much use for a fireplace here in central Texas. Last winter, a few rogue days managed to get down to a brisk 40º F while the rest of the winter months hung out comfortably around the 65-70 degree mark. I know… I'm incredibly spoiled, but if it makes you feel any better, the summers do climb well into the triple digits, so we'll call it even.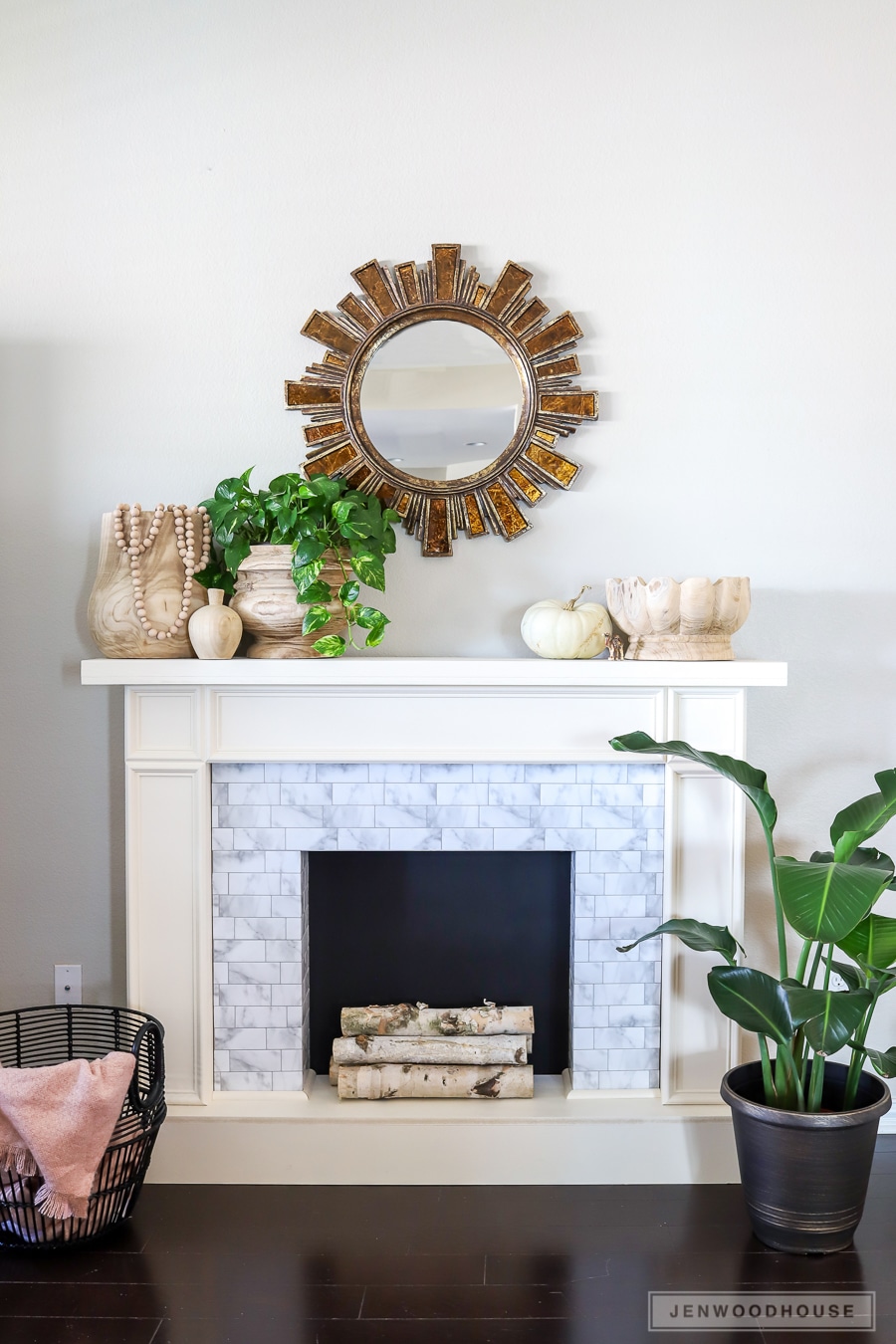 If you live in Dante's Inferno like I do and don't need an actual working fireplace, but still want a place to hang your Christmas stockings, then today's project is for you! I designed and built this DIY faux fireplace and used these stinkin' clever peel-and-stick adhesive tiles by Smart Tiles.
It's faux on top of faux. (Did I just blow your mind?)
Faux all the way, yo.
Faux real, though.
Okay, I'm done.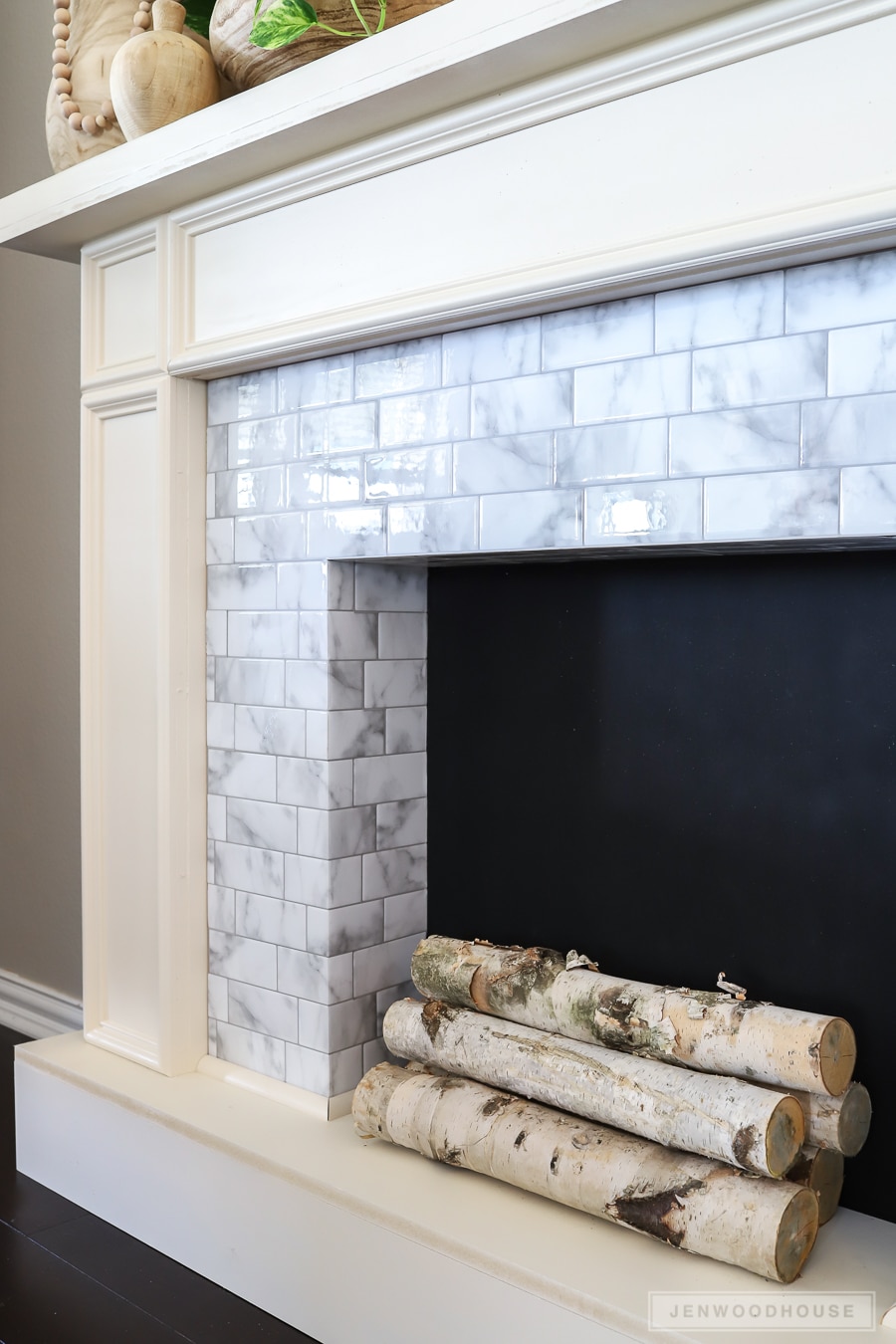 But seriously. Has faux anything ever looked so real? Nope. I mean, think about it: faux fur, faux locs, faux bois, faux (fois) gras, faux hawk, faux pas…
Faux sho'
(Sorry, got a little carried away there. Take a drink every time you read the word 'faux'  in this blog post.)
I've got faux words for you: PEEL. AND. STICK. TILE!
WHAAAAAT.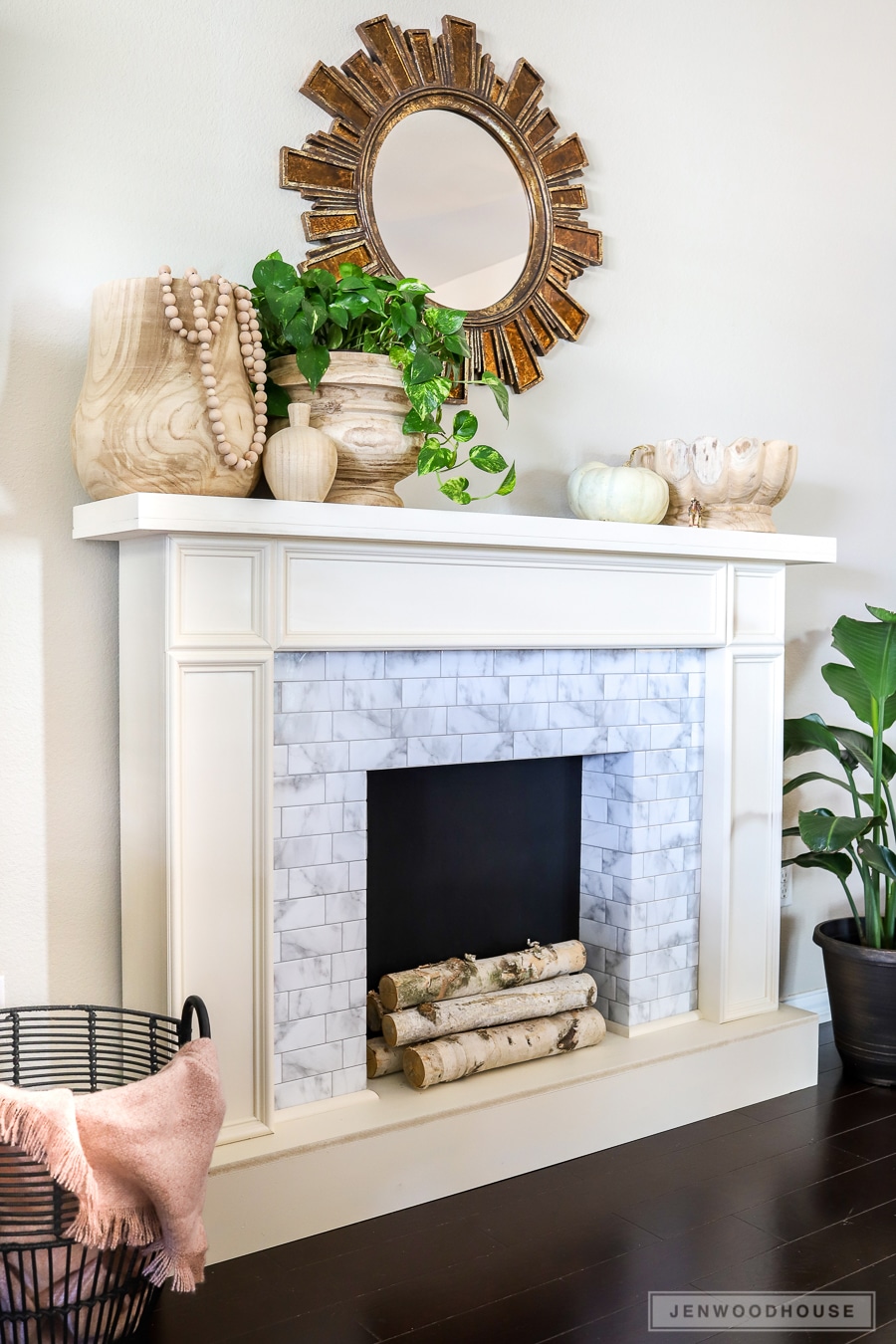 Do you want to build this DIY faux fireplace for yourself? You know I've got you covered with the plans below. As for the Smart Tiles installation, you'll have to head over to The Home Depot Blog to read the full tutorial. Spoiler alert: you won't need any fancy tools (unless you count a box cutter as a fancy tool. I guess it could be pretty fancy in the hands of someone like Gustavo Fring…) and there will be no messy grout whatsoever. Pinky swear. This was – hands-down – the easiest, fastest, cleanest tiling job in the history of the world.
You're welcome.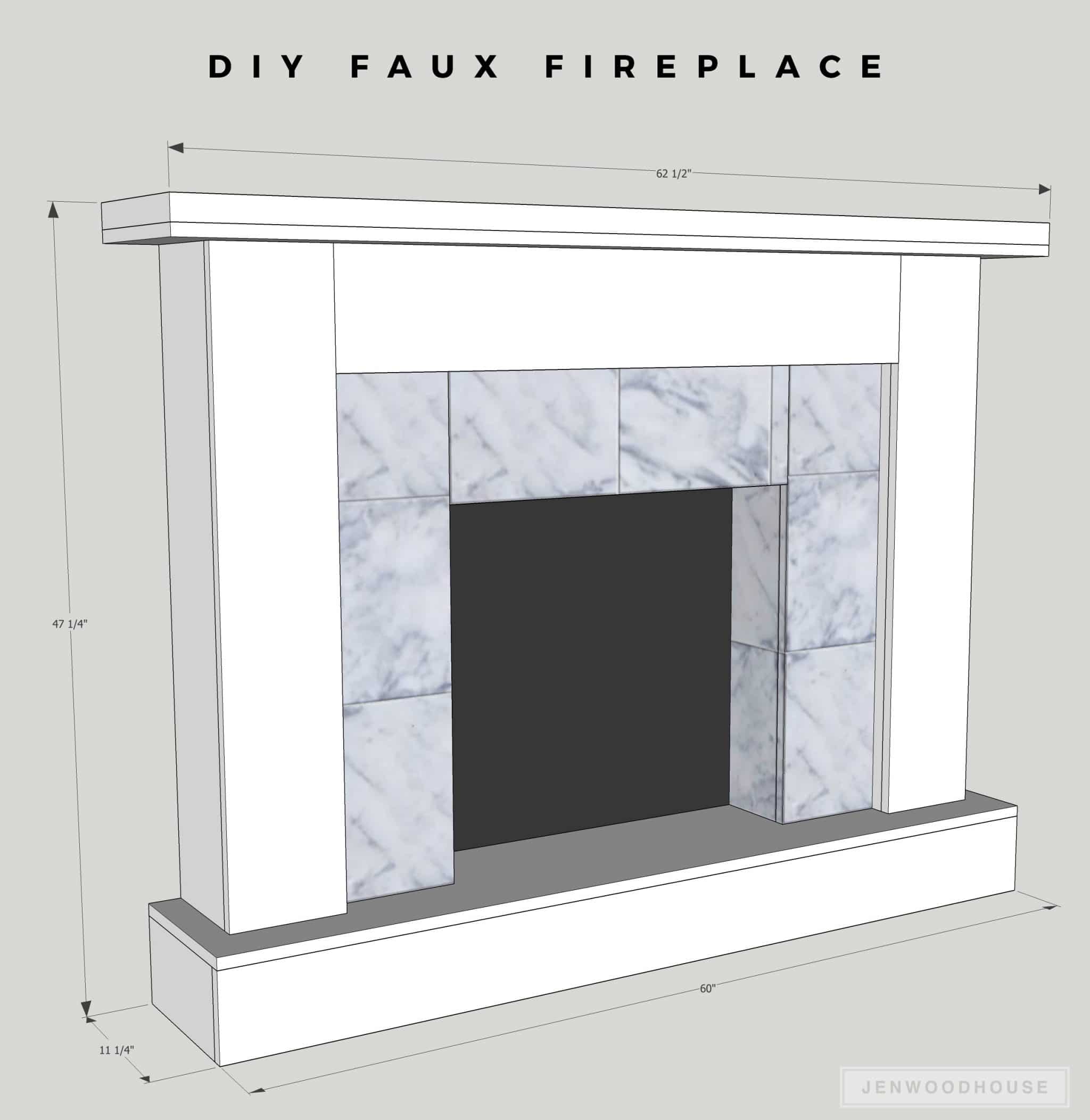 *I acknowledge that The Home Depot is partnering with me to participate in this Smart Tiles Program (the "Program"). As a part of the Program, I am receiving compensation in the form of products and services, for the purpose of promoting The Home Depot. All expressed opinions and experiences are my own words. My post complies with the Word Of Mouth Marketing Association (WOMMA) Ethics Code and applicable Federal Trade Commission guidelines.