I had a few scraps of wood laying around from previous projects, so I decided to tackle a quick, easy, and (almost) free build: a lap desk! It took less than 2 hours to construct and the only purchase I made for this project was a package of 2 standard hinges for $2 bucks; everything else (wood, screws, nails, glue, stain) I had on-hand. Also, since the hinges came in brass, I spray painted them with Rustoleum's oil-rubbed bronze spray paint.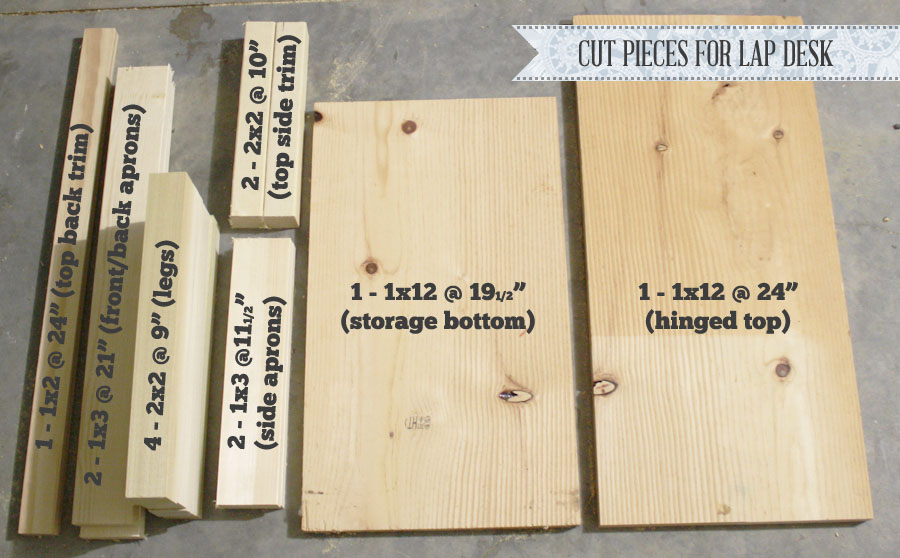 I modified Ana White's plans slightly by:
Not building the side cubbies; I didn't want this lap desk to be too heavy and didn't have a need for the extra storage
Using 1×3 boards for the aprons (just working with what I've got!), instead of the 1x4s the plans call for
Not building the dividers in the flip-top cubby
Shortening the legs by 4 inches so that it would be more comfortable to use in bed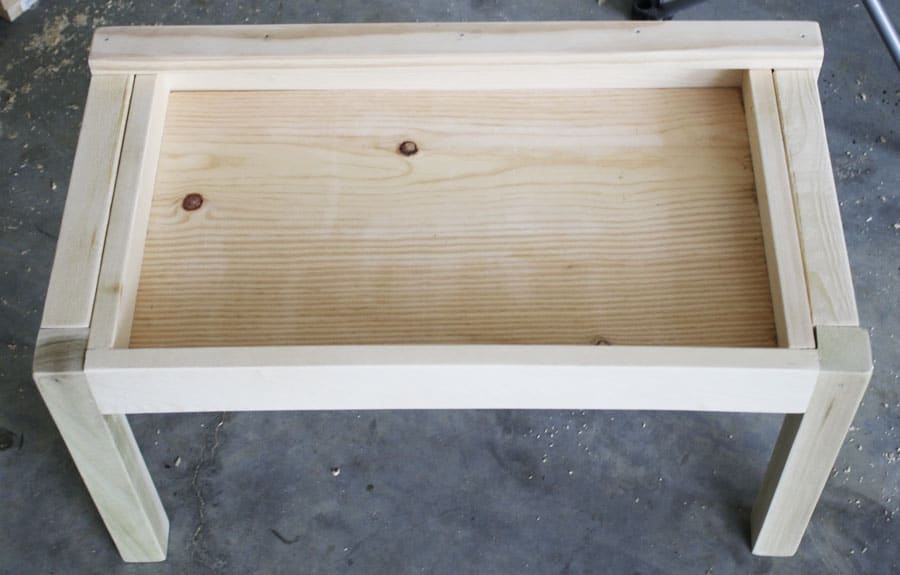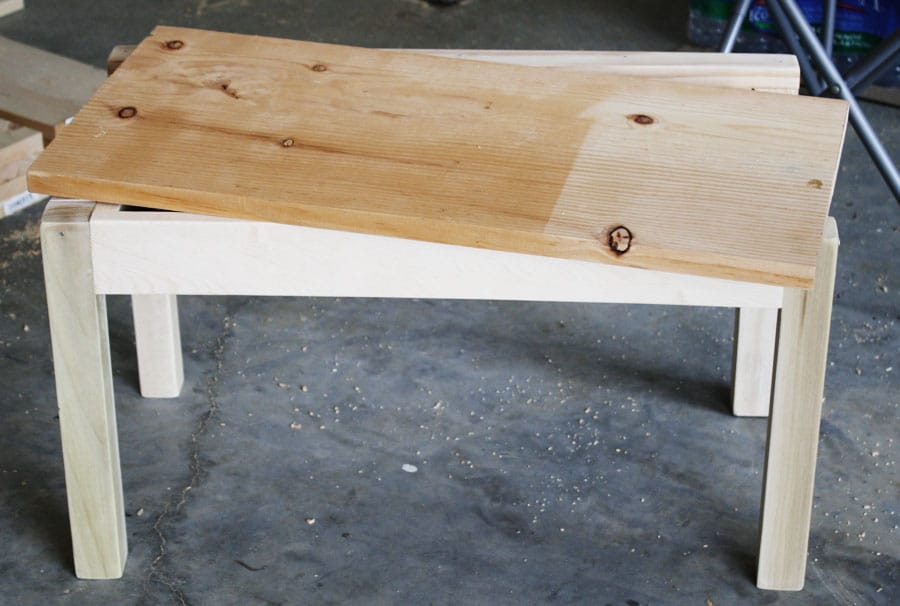 I finished it with a thin coat of Rustoleum Ultimate Wood Stain in dark walnut (love this stuff – it dries in an hour!) and am embarrassed to say I didn't even bother putting a coat of polyurethane on it (laziness got the best of me).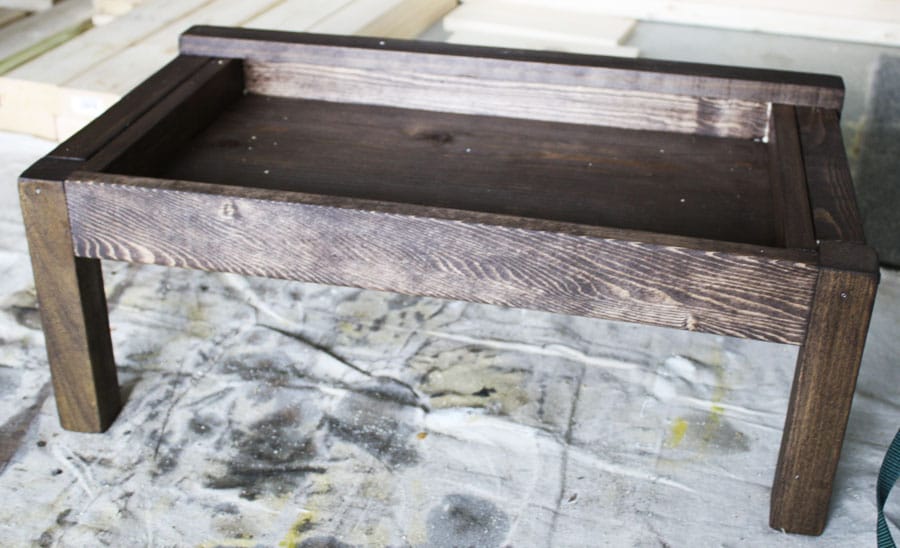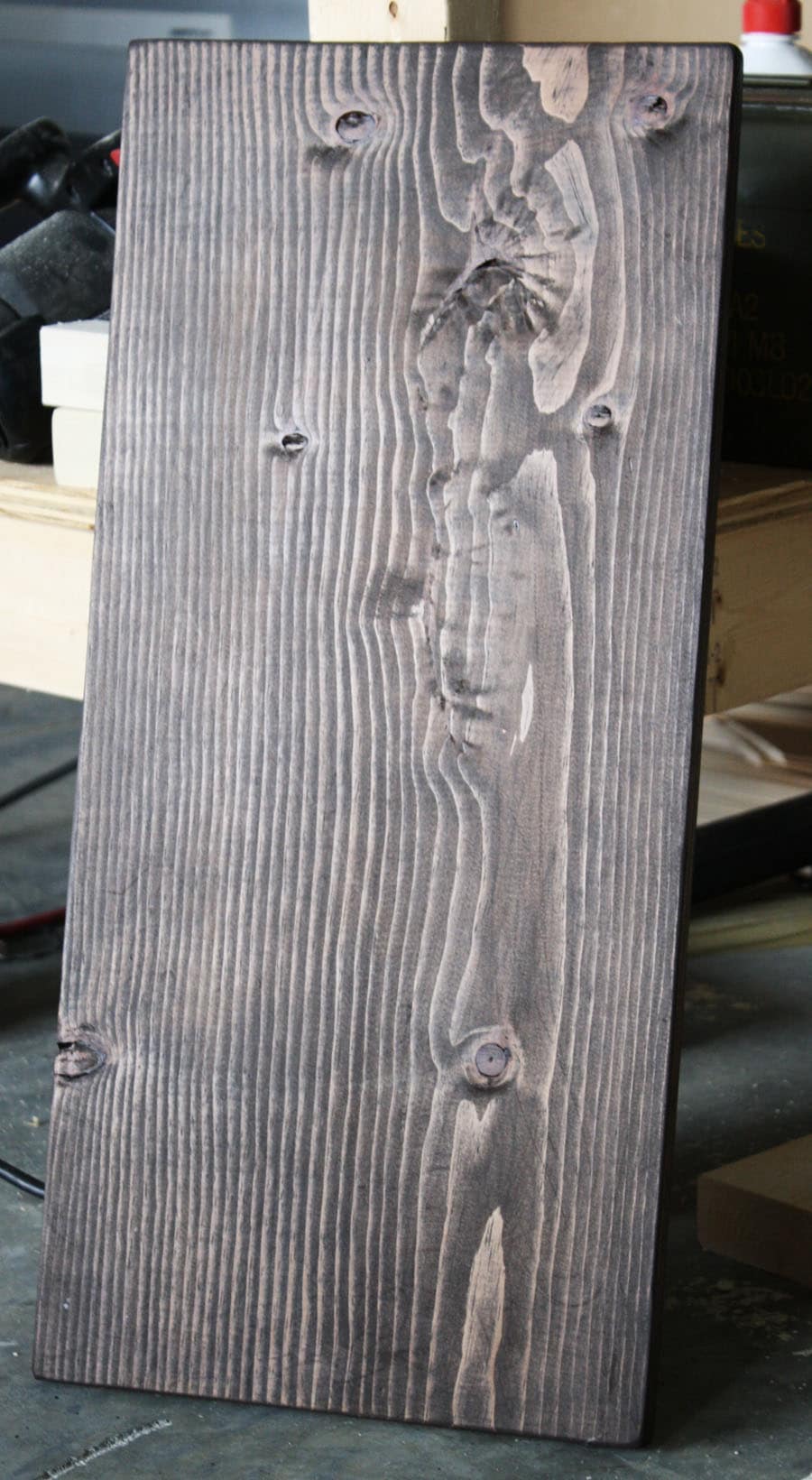 And here she is, in all her $2 buck glory!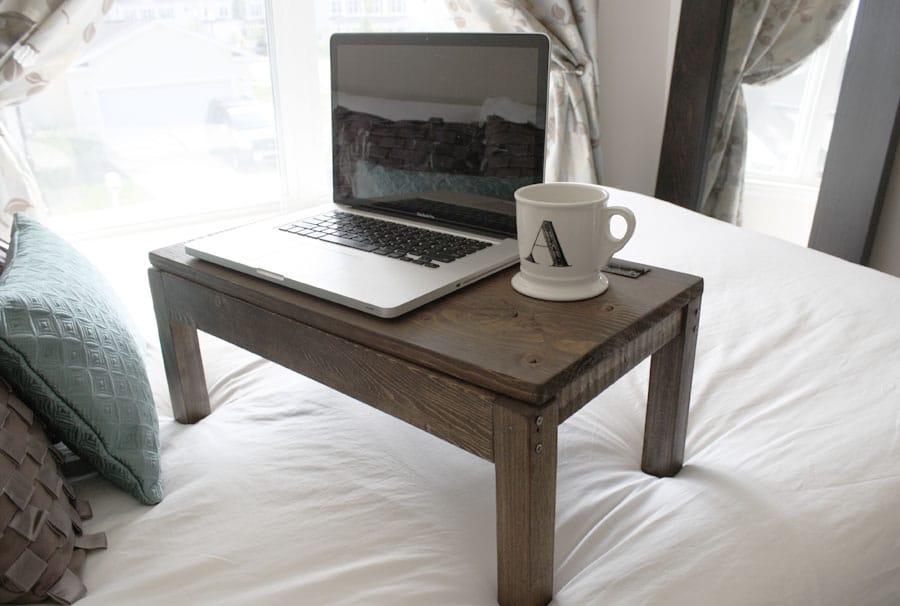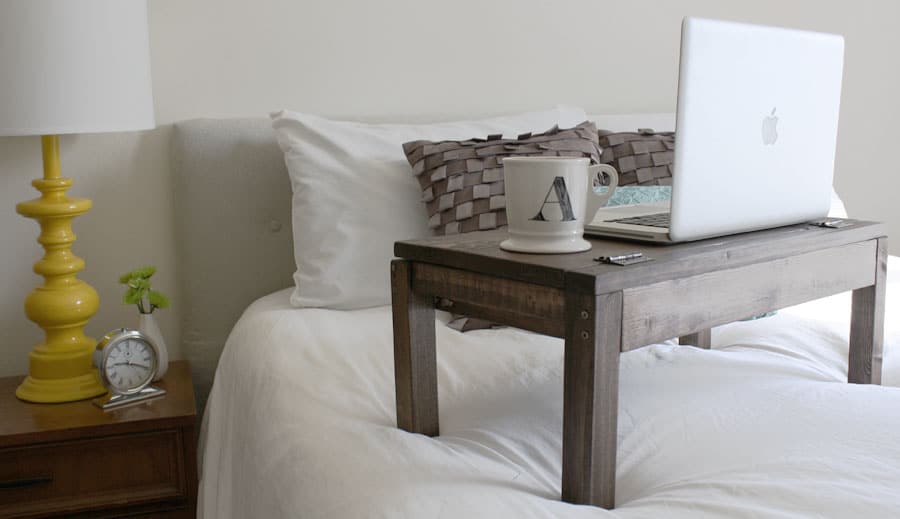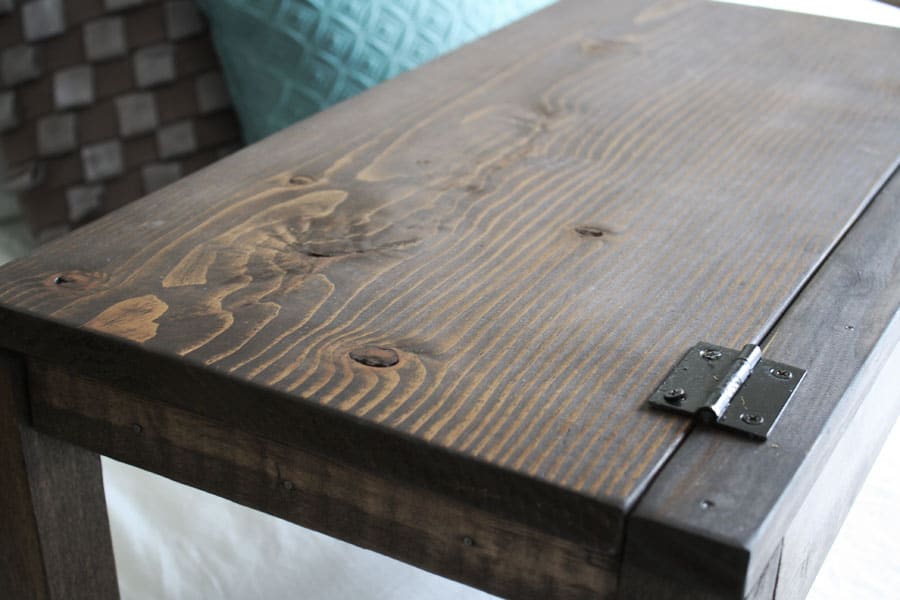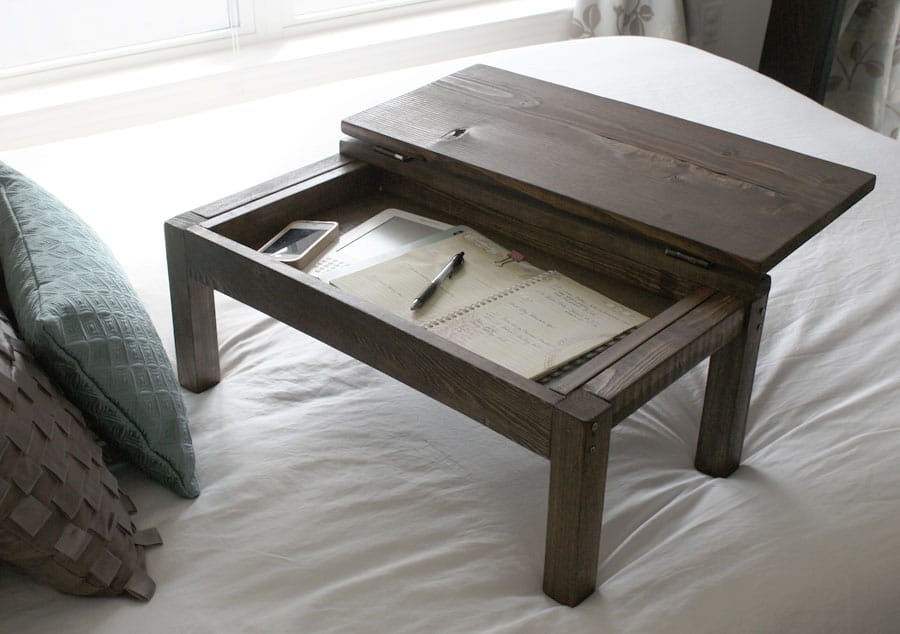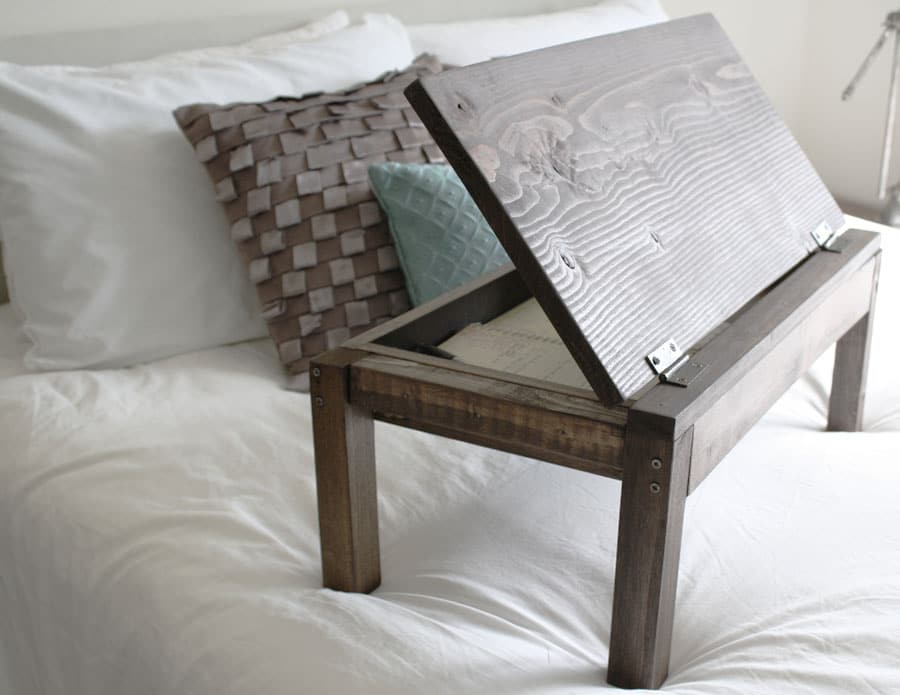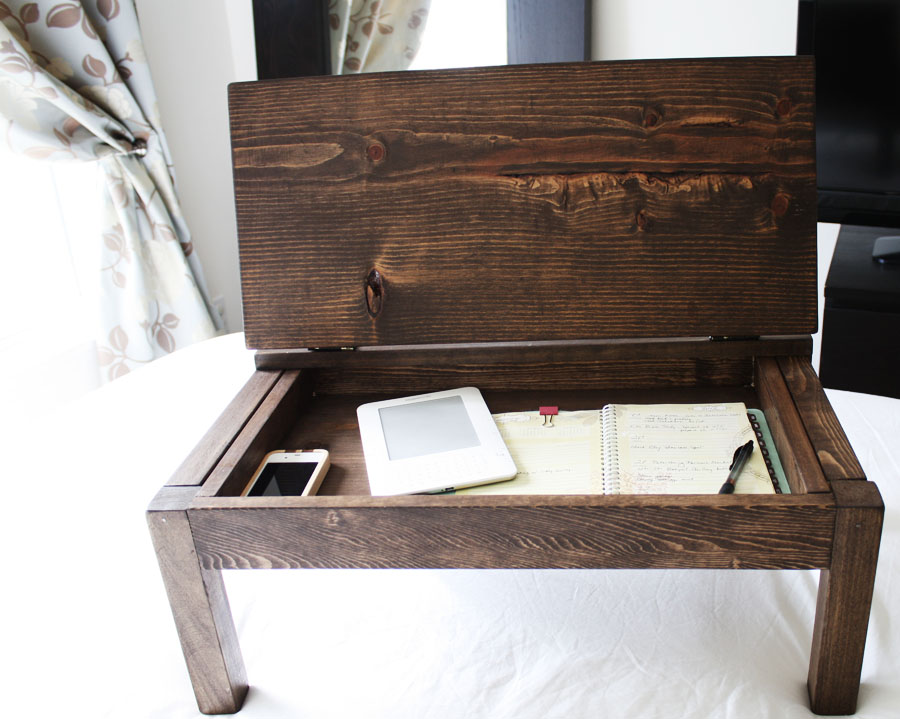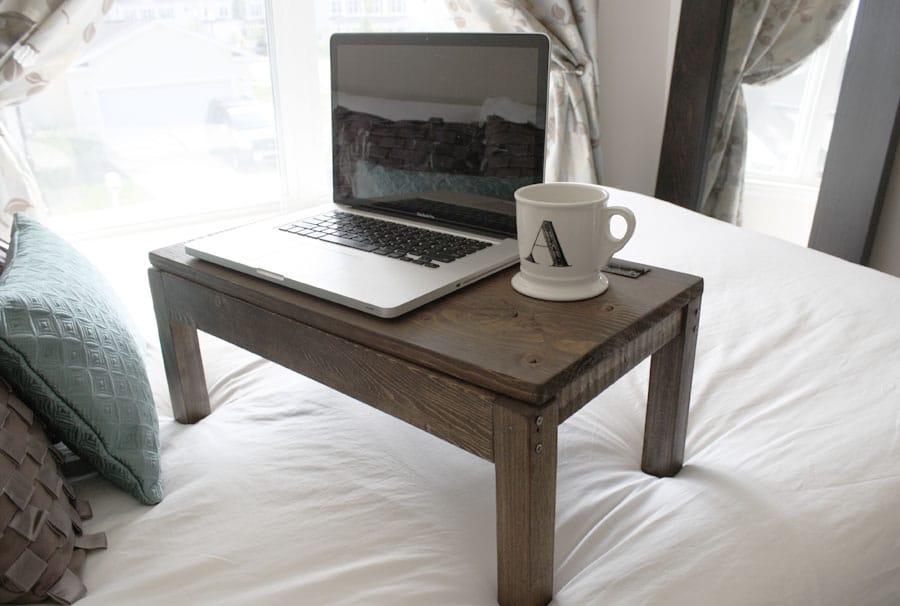 Gotta love quick, easy, and (almost) free projects!