You can't see me, but I'm totally doing a happy dance right now.
What can I say? I've got moves like Jagger.
My good friend Jaime from That's My Letter asked me to collaborate with her on this fun project! She built this 'bed full of fun' for her son.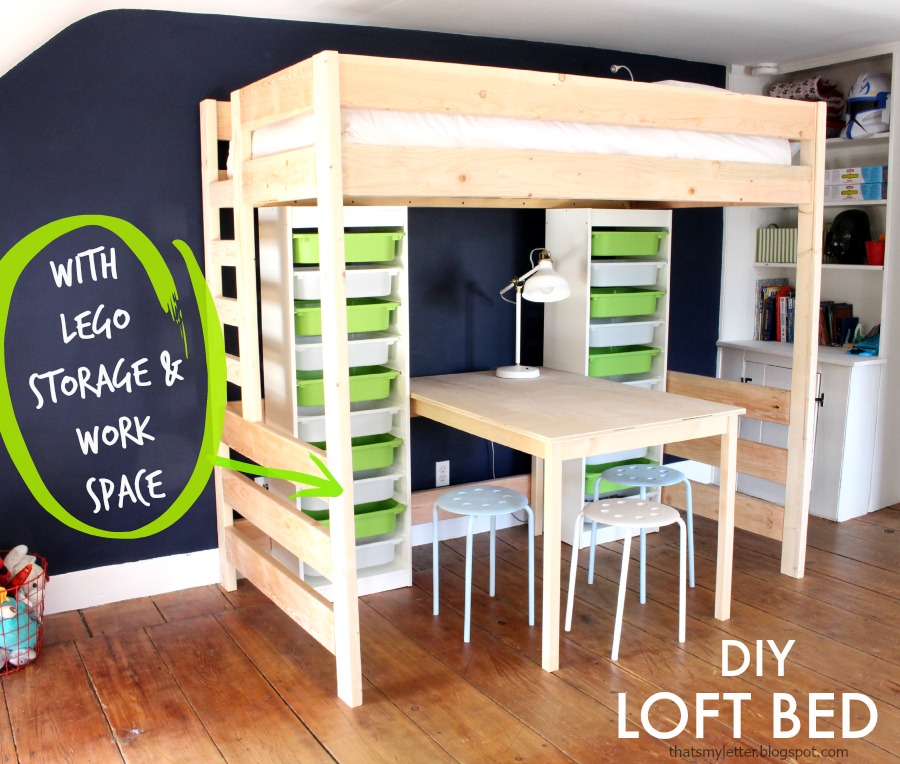 Isn't it awesome? I mean, check out all that storage and the fun play/work space underneath, not to mention these adorable hanging buckets! Genius.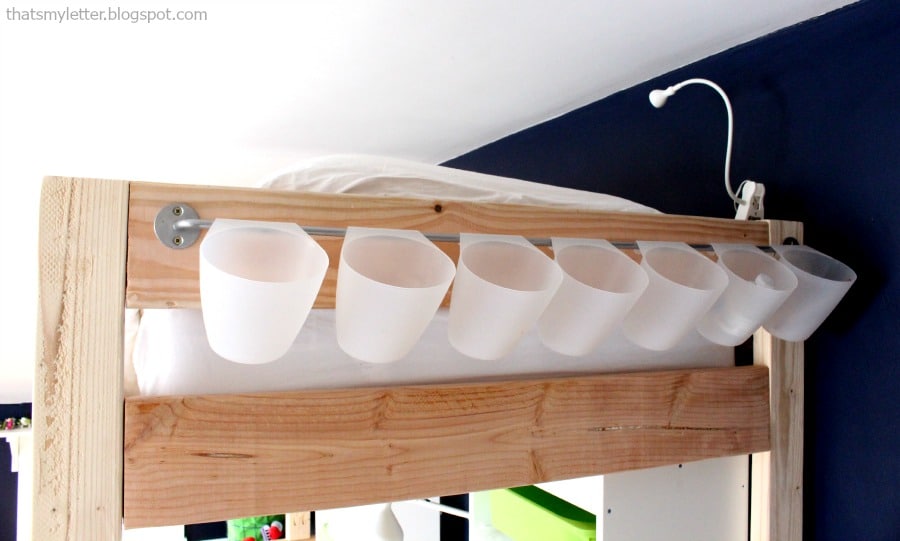 Jaime bought two IKEA Trofast Toy Storage Units and designed the bed around it, incorporating a play table underneath. So much storage and so much fun! She asked me to draw up the plans this build and I'm thrilled to share them with you today!
Click here to download the PDF Plans for Jaime's Loft Bed with Play Table and IKEA Trofast Storage Units.
This loft bed, with all its various pieces and parts, might look a bit intimidating to build, but it's not. I promise – we'll break it down for y'all.
2 IKEA Trofast Units + 1 play table + 1 loft bed = childhood of awesomeness.
Hop on over to Jaime's blog to check out her tutorial along with a lot more photos.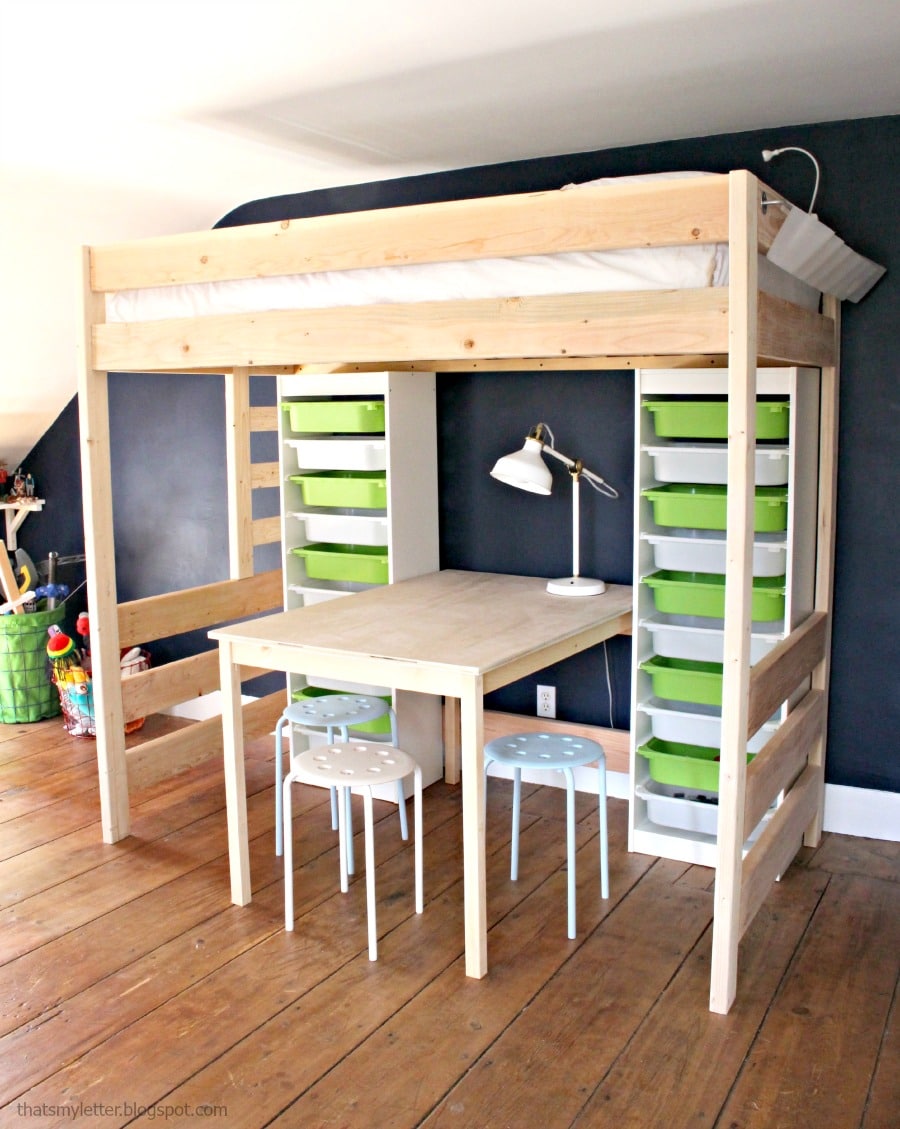 Since 2 IKEA Trofast Storage Units fit under here, first you'll need to go and get those. Go on, I'll wait. Don't forget to try the Swedish meatballs. They're the bomb. Once you get your flat-packed furniture home, put it together. Done? Great. Oh, and if your mom calls and you tell her you can't talk right now because you're building your IKEA furniture, do me a favor and slap yourself. You don't "build" IKEA furniture. You "assemble" it. But you will "build" this freakin' fantastic loft bed and play table. Like a boss.
So here's what the whole shebang will look like: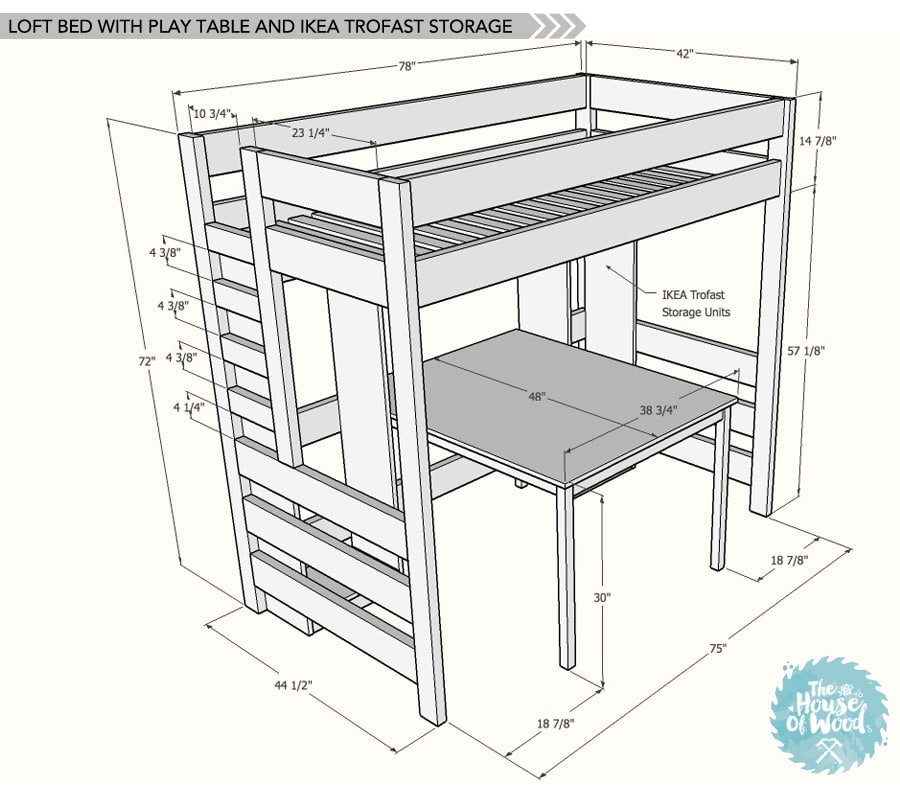 If you happen to build the bed so that it's up against a wall, Jaime suggests screwing the bed into the wall studs, for added stability. Also, for now, the height of the bed is not an issue for her son, but as he grows bigger, she is considering lowering the bed so that he'll be able to sit upright in the bed by shortening the legs.
Be sure to check out Jaime's post here. And you can download the plans, complete with a materials, cut, and tool list here.
Want to pin and share this project? You are awesome and we love you. Feel free to use the image below: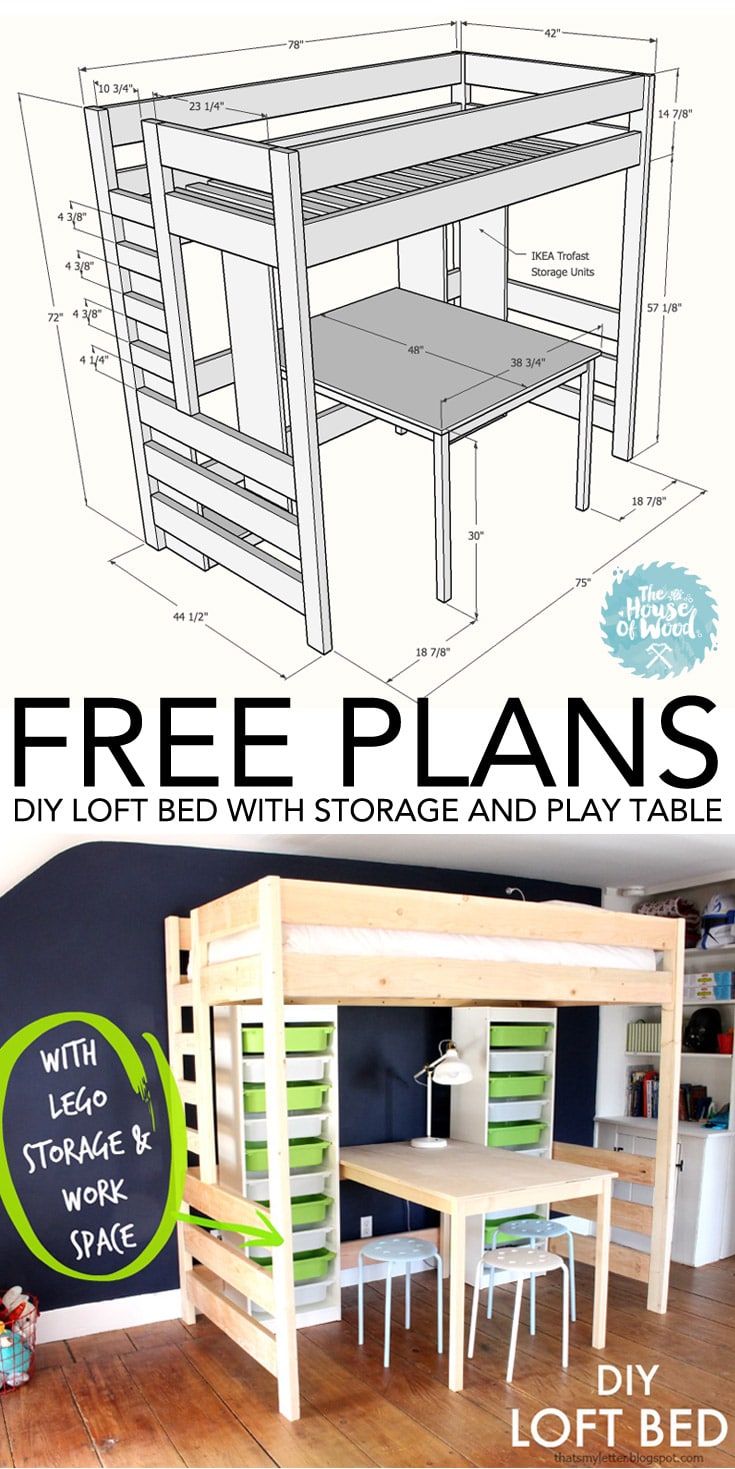 Wanna stay in the loop and see all the sneak peeks? Follow me on Instagram.