You heard right – DIY with your leftover or sample tiles! My husband and I are remodeling our powder room on the main floor of our home. We ordered a few (too many!!) samples and I thought – why not DIY with the ones we're not going to use? And so, here we are with these cute DIY Patterned Magnets!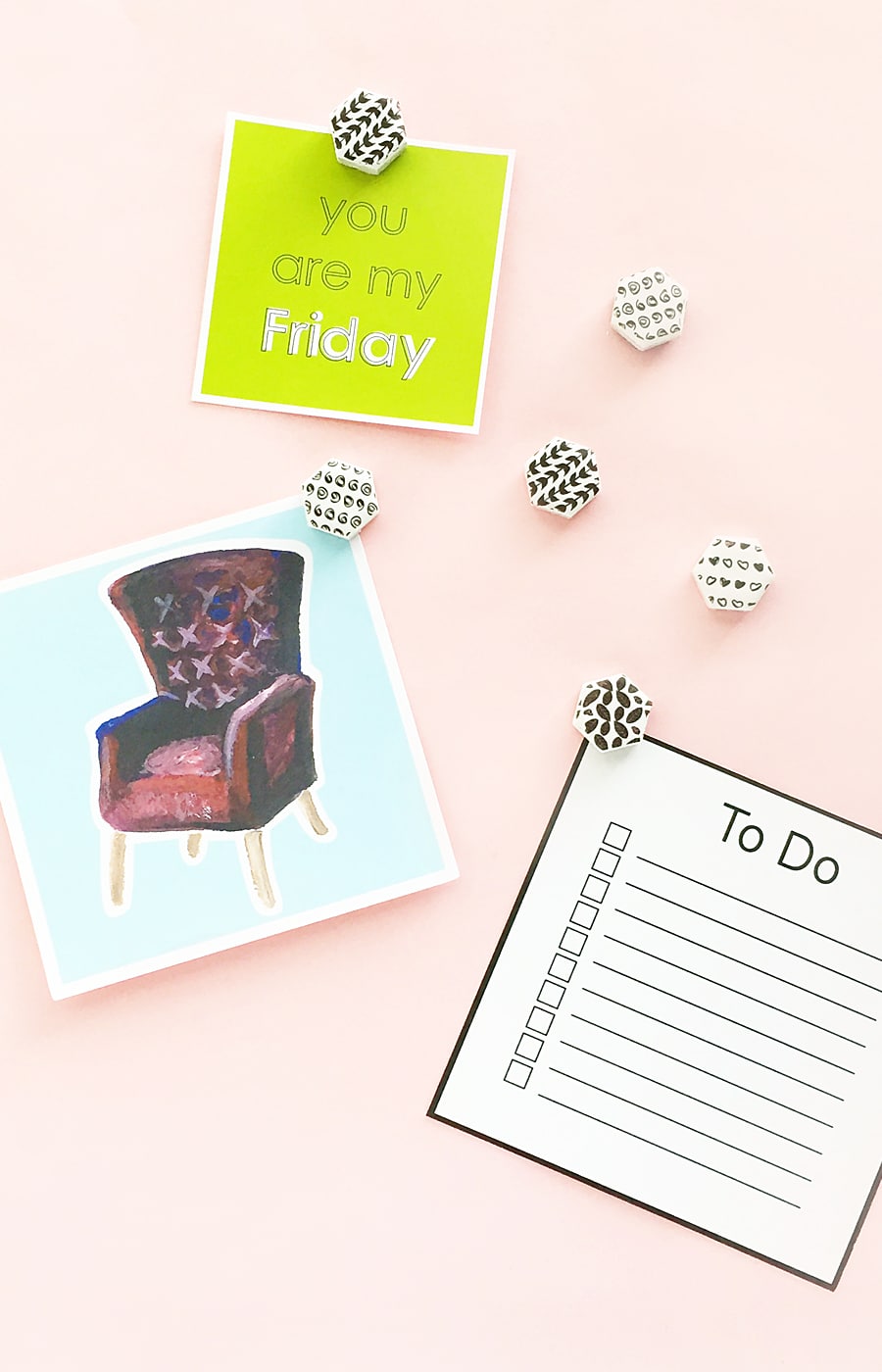 It's Maritza from Maritza Lisa and for today's DIY I wanted to show you another way to DIY with temporary printable tattoo paper. As mentioned before, it is one of my favorite mediums and I use it frequently as a way to transfer images to hard, smooth surfaces. I love that you can take an image or pattern and transfer it easily to a variety of objects.
What You Need To Make DIY Patterned Magnets:
Patterns (I got mine on Creative Market)
Graphic software
Printer
Printable Tattoo Paper (I use the Silhouette brand)
Scissors
Wet cloth
Tiles (I used a small hexagon sample) – if you don't have any tiles handy, we ordered our samples online for very affordable prices
Scraper (or the edge of a ruler or credit card)
Adhesive magnet backing
Pencil

Instructions To Make DIY Patterned Magnets:
Open the pattern(s)in your graphic software.
Using your graphic software or app, resize the pattern(s) to your liking.
Mirror the image.
Send the pattern(s) to print on your tattoo paper.
Follow the directions on your tattoo paper package, and apply the clear adhesive sheet. Use your scraper/ruler/credit card to smooth any bubbles out.
On the back of the tattoo paper, trace the outline of your tile with your pencil.
Cut out the outline.
Remove the clear adhesive paper from the tattoo, and apply the patterned tattoo face down to your tile with a wet towel.
Once dry, remove the adhesive backing of a magnet and apply to the back of the tile.
Repeat steps 6 through 9 for as many patterned magnets you need to make.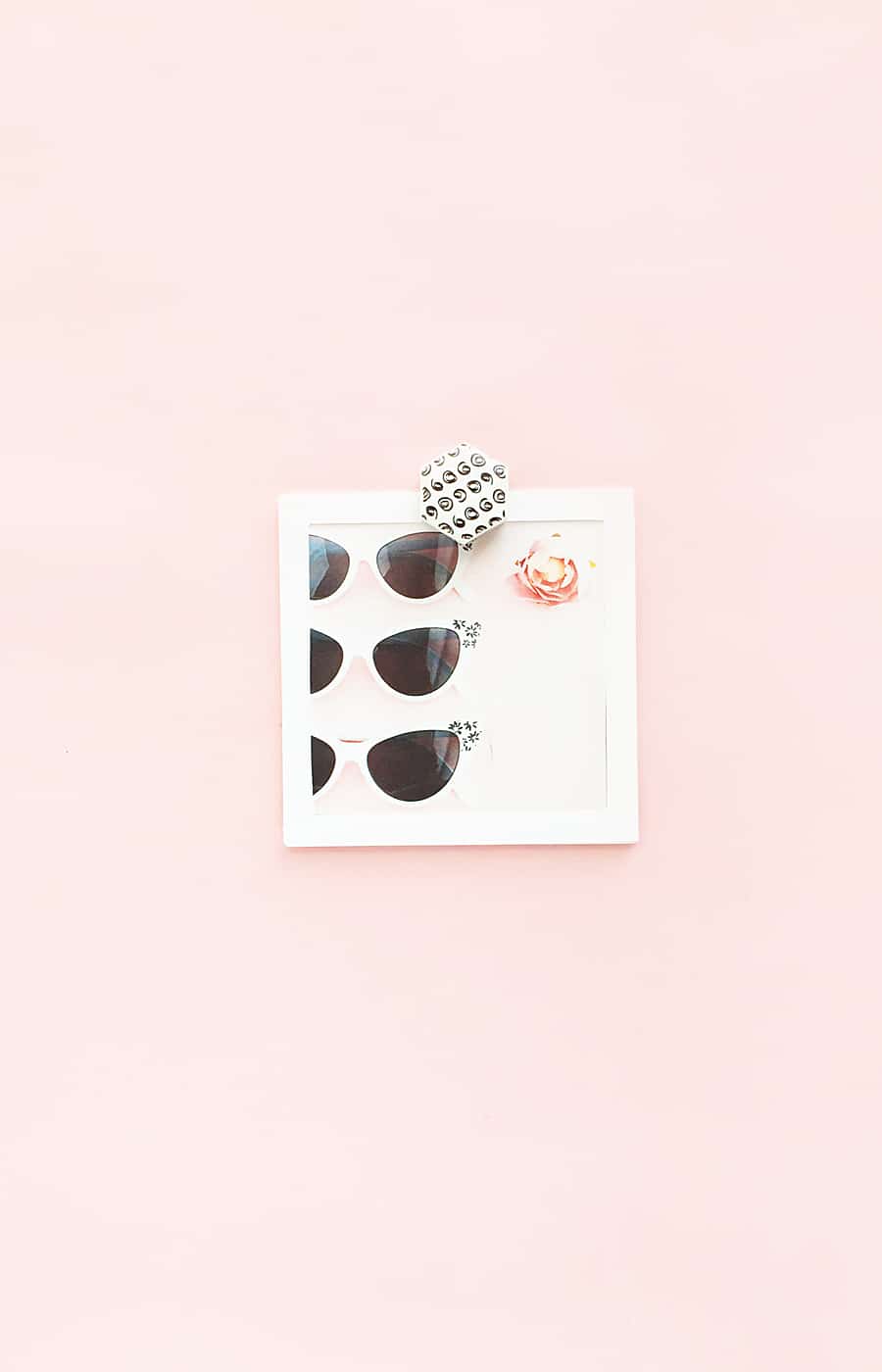 And that's it! Now you have a set of stunning and decorative DIY patterned magnets to display artwork, reminders and to-do lists. Thanks so much for reading and making with me – I can't wait to hear how your pretty magnets turned out! Hopefully this tutorial has inspired you to tattoo all the things!