Hi everyone! It's that time of year… Fall planting season! Are you a #crazyplantlady like me? Plants make me happy; I love getting to know each and every one of my plant babies – they really do have a personality all their own. You quickly learn what they like and don't like, how to best care for them, what makes them thrive, as well as what doesn't work. Don't get me wrong, I've had my fair share of plant deaths, but I'm learning. It's a process, for sure, but I fully believe you can develop a green thumb, if you weren't lucky enough to be born with one. I'm pretty excited to be teaming up with my friends at Simpson Strong-Tie to bring you today's project: a DIY Potting Bench! Now, I have a dedicated gardening station for all of my plant experiments!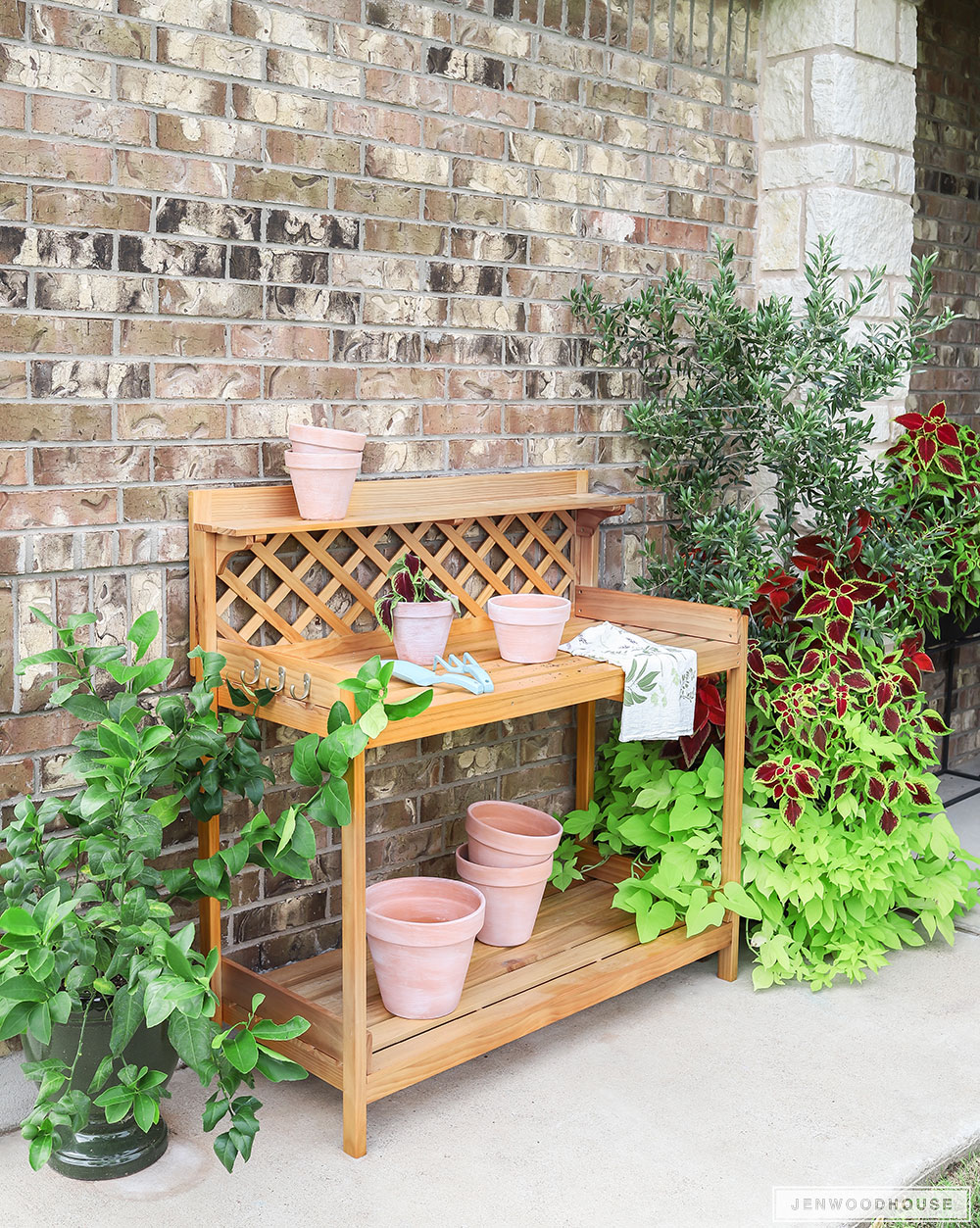 I love these Deck-Drive Wood Screws by Simpson Strong-Tie. They're built to withstand the elements, so they're great for outdoor applications such as this. Also, the unique "box" thread design with raised-ridge technology greatly reduces driving torque, which just means you can drive more screws on a single battery charge. If you'd like to build your own DIY potting bench, you  can download the plans on the Building Strong blog.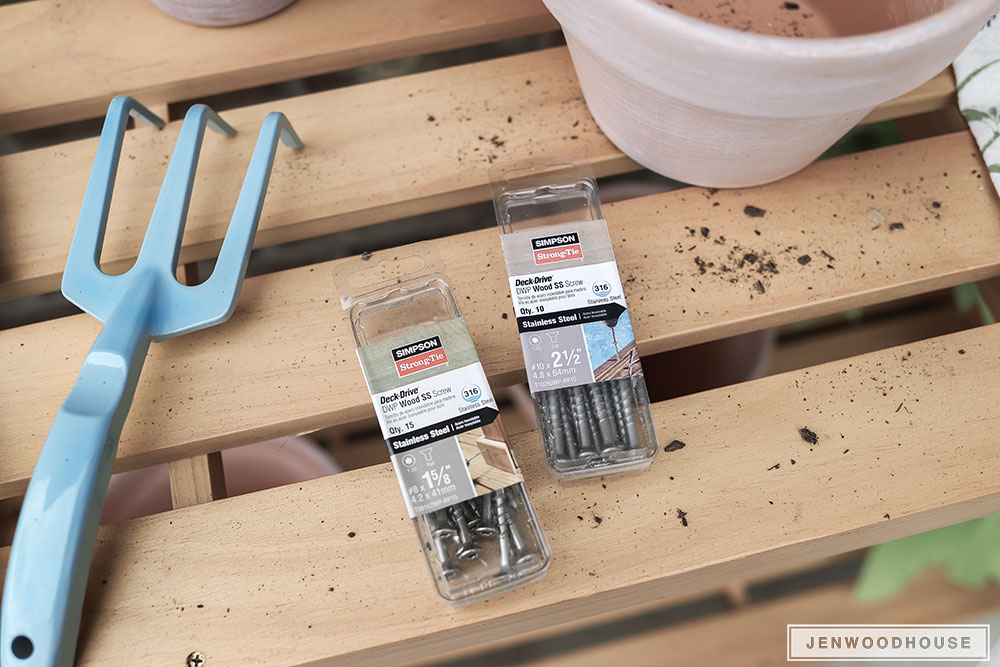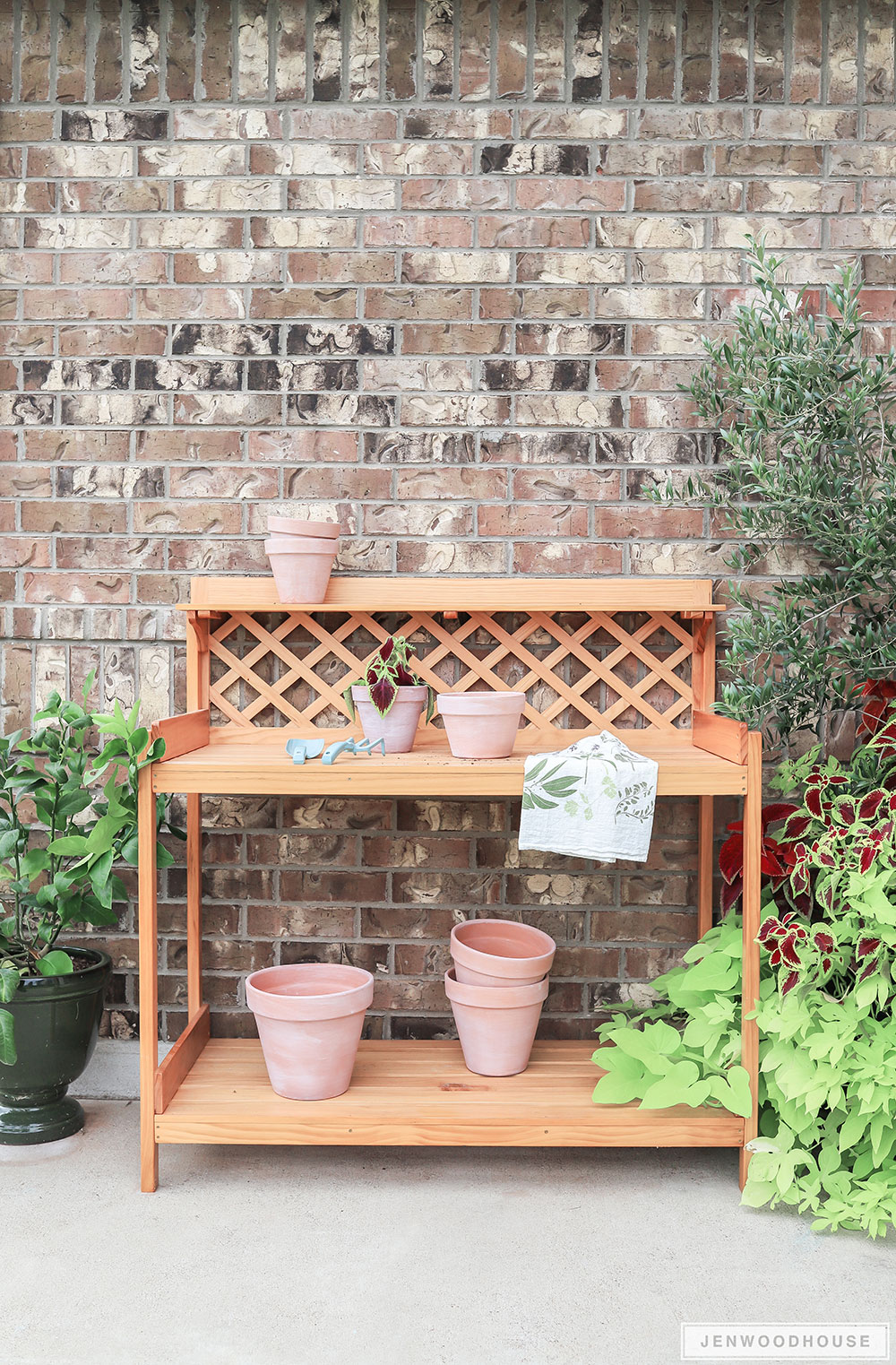 *This post is sponsored by Simpson Strong-Tie®. All efforts, ideas, and opinions are my own.