It's back-to-school season! What better way to calm the chaos than to build this DIY wall organizer? Isn't it cute? And so versatile too! Hang it by the door to corral keys, backpacks, and last-minute grab-and-go items, or make it doggy central and keep treats, grooming supplies, and a leash for your favorite fur baby!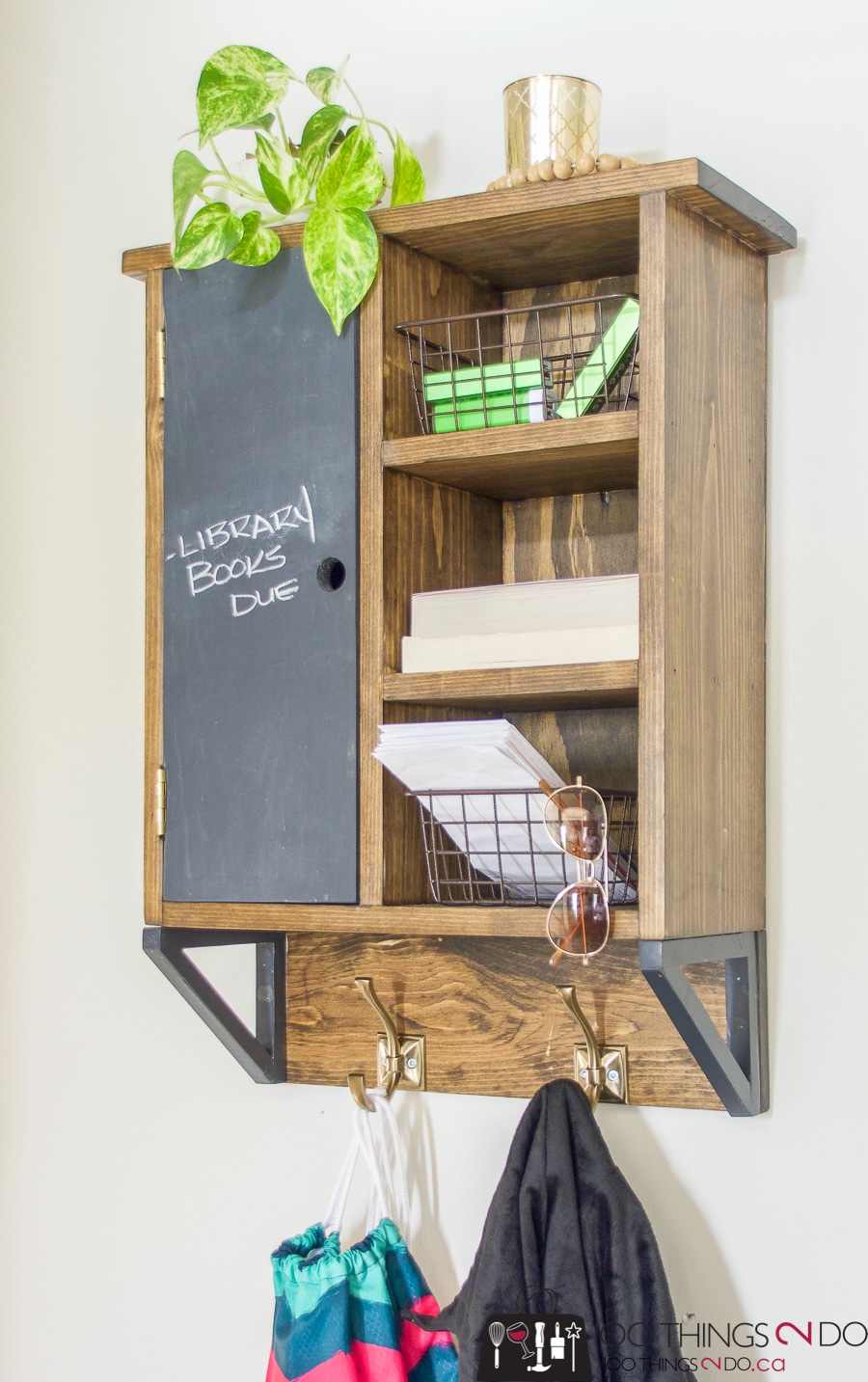 I'm so excited that the talented and utterly hilarious Shelly from 100 Things 2 Do is sharing how she built her DIY wall organizer with us today! I've got you covered with free plans below, but be sure to visit Shelly's blog for a ton more photos, tips, and tricks on this project.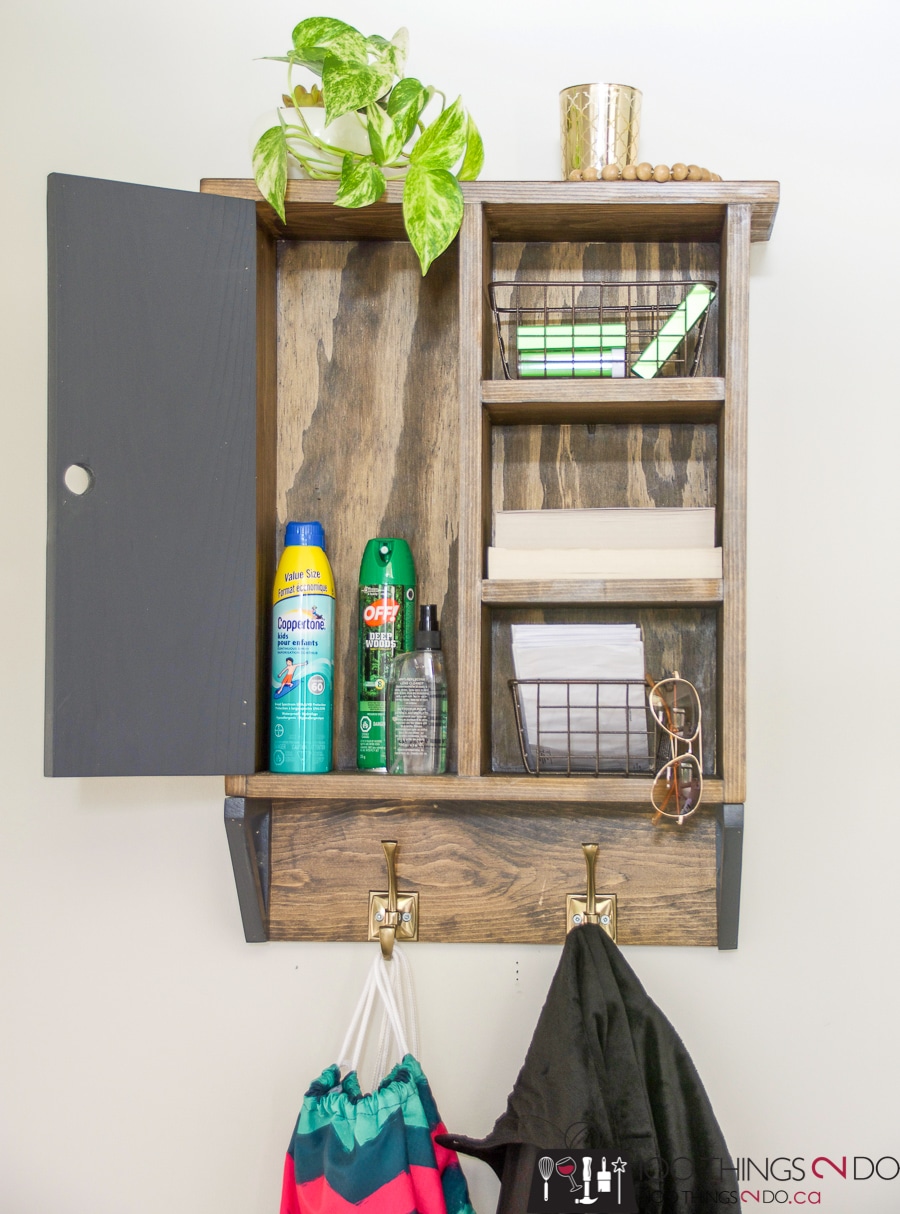 Don't you love how versatile and functional it is? Complete with hooks for bags and jackets, cute little cubby shelves, and even a chalkboard door that opens up to more storage – it's a great piece to help capture the clutter.
It's a long holiday weekend – are you ready to build this DIY wall organizer? Grab the plans below!

Don't forget to stop by 100 Things To Do for all the building details! Happy weekend, friends!