*This post is sponsored by Shutterfly through their partnership with POPSUGAR. While I was compensated by POPSUGAR to write a post about Shutterfly, all opinions are my own.
We've been living in our new home for several months now and I've been itching to start decorating. So when I was invited to participate in this opportunity, I jumped at the chance. I've ordered photo albums, prints, and Christmas cards from Shutterfly before, but I had no idea they carried an assortment of home decor items too! Did you? Take a look.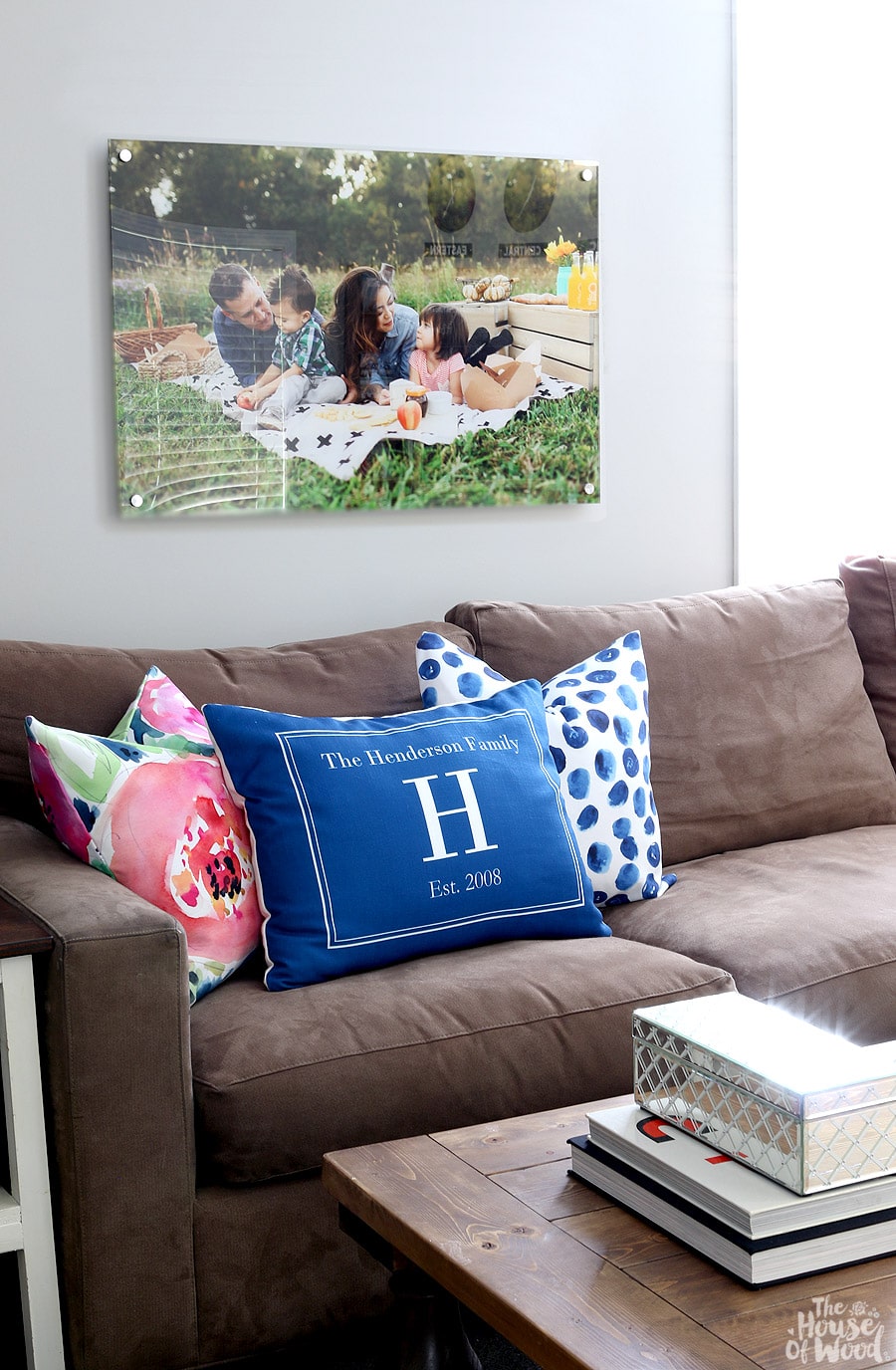 I absolutely LOVE this acrylic print. By the way, you're seeing a reflection of the window and the clocks from my family command center on the acrylic frame.
Let's take a closer look, shall we?
The whole print sits off the wall on these aluminum posts. So sleek and modern. It definitely puts a new and interesting spin on our family photo.
Don't you just love this monogrammed pillow? I was able to personalize it with our family name and wedding year. I've been crushing on navy lately so it fits in perfectly with the rest of our color scheme.
Side note: Do you karate-chop your pillows? I've reluctantly become a pillow karate chopper. I don't want to be, but I just can't help myself. You do it too. Admit it.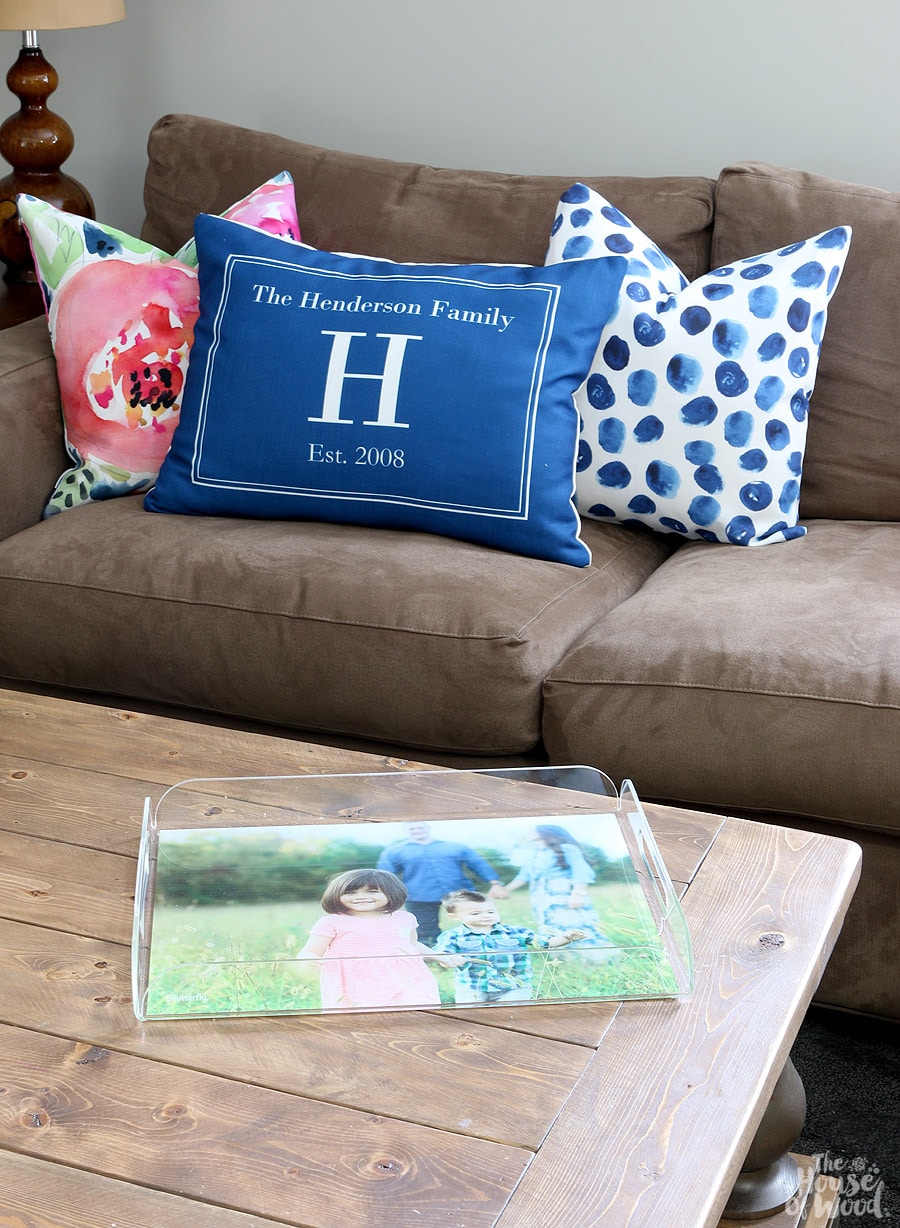 If you know me at all, you know that I've had a long-time love affair with trays. I keep them all over the house because they're not only beautiful, but super functional. I personalized this acrylic tray with another family photo. It's so pretty, I'm having a hard time actually putting things on it because I don't want to cover up my sweet babies' faces!
That's a DIY coffee table, by the way. Here's the tutorial on how to build it.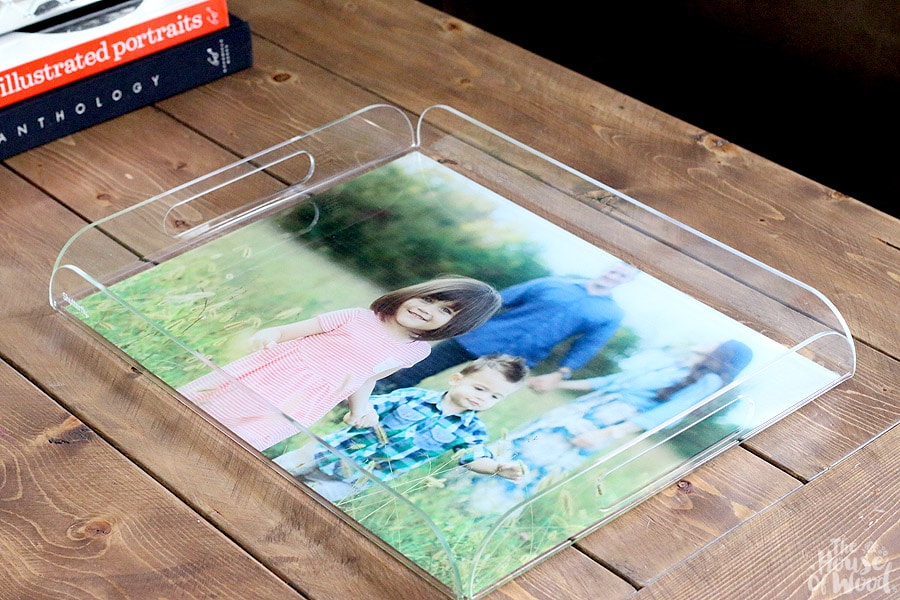 So what do you think? Did you know Shutterfly sells home decor items on their site? These small, personal touches that I've added to our space brings us another step closer to making this house a home.