Hello and happy Friday! I have some exciting news to share with you! If you've ever wanted to start a blog or you already have one, then this post is for you.
Have you heard of The Haven Conference? It's a 3-day event held in Atlanta, geared towards creative bloggers and entrepreneurs. I'm excited to announce that I've been asked to be a Haven Mentor this year! I know. I have no idea how my hat was thrown in the ring either but I'm just going to keep my head down and hope they don't notice. Which one does not belong? Psst… it's the tiny Asian one with the big hair.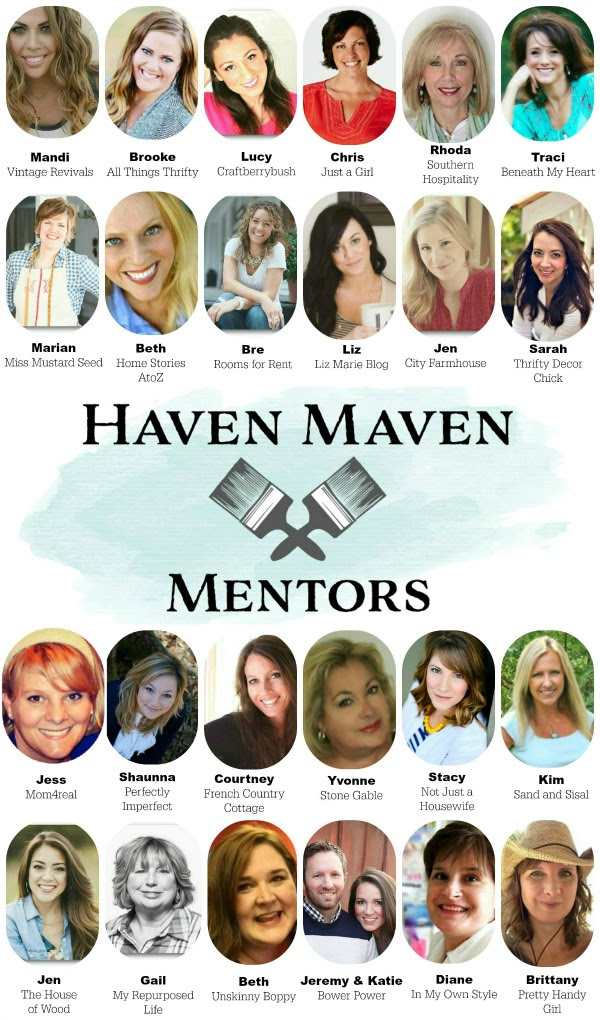 Only kidding. *The Haven Conference does not discriminate against race, color, religion, gender, gender identity or expression, sexual orientation, national origin, genetics, disability, or age.
So what's a Haven Mentor? If this will be your first time attending Haven, we get it. It can be intimidating. It can be nerve-wracking. But we're here for you. That's why the Haven team pulled together this amazing group of rockstar bloggers who have all been there and know what you might be going through.
You can totally sit at our table. I may even split my dessert with you. Maybe. But probably not. I'm sure they'll have more than enough for everyone. Get your own damn cookie. But sit with me. I'll hug you.
We were all asked the following questions, so be sure to click the links at the end of this post to meet the other Haven Mentors.
1. How many years have you been blogging?
This is a tricky one because I was kickin' it old school with Live Journal waaaaay back in the day (anyone remember LJ?) but it wasn't until I was pregnant and nesting that I tackled my very first DIY building project. Basically, a box on wheels.
Even still, I wouldn't have considered myself a 'blogger.' I was just some crazy nesting preggo building stuff with wood and periodically posting it online. It wasn't until I attended my very first Haven Conference that I realized there was a future and a profession for me in it. Haven 2014 was a total game-changer and I've been blogging consistently ever since.
So, the short answer is: I've been blogging for a little over 2 years.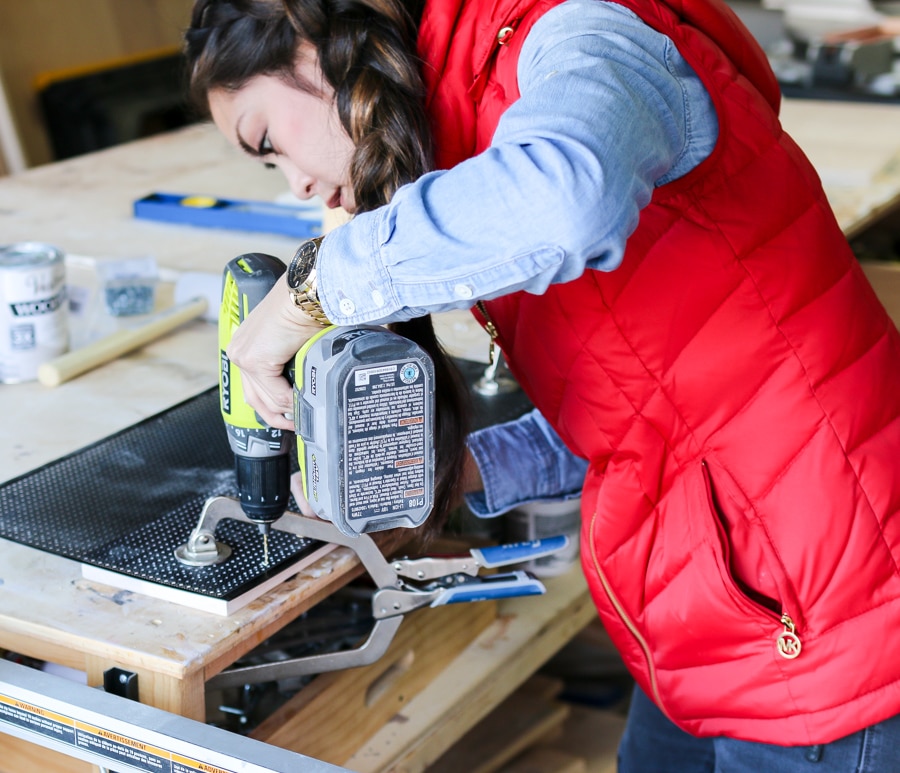 2. What is your favorite DIY project you've completed?
My favorite DIY project is always the one that's currently on my workbench. Building furniture is a skill that keeps growing and evolving. You continue to learn new techniques and get better with each build. That being said, I'd have to say my son's cabin bed and my daughter's chevron bed are among my most recent favorites.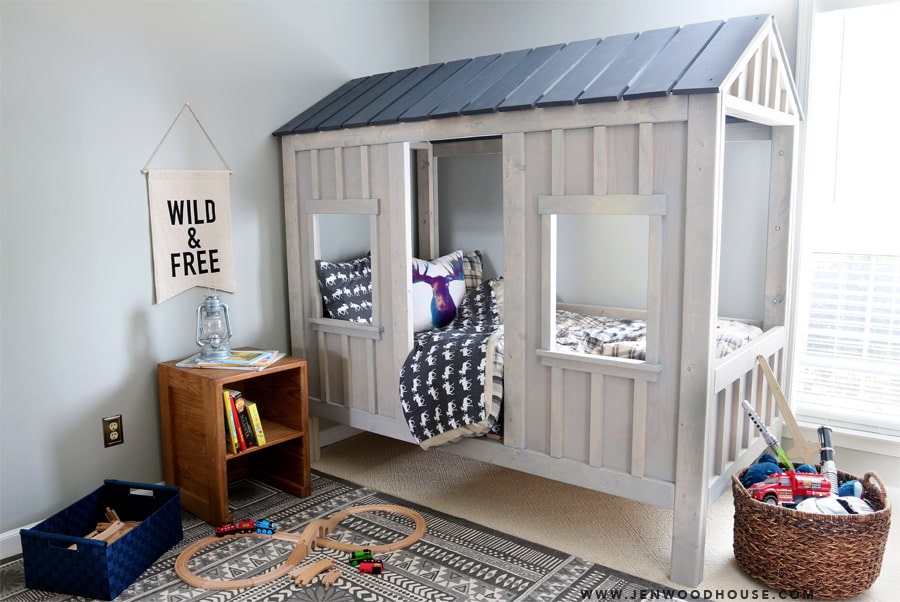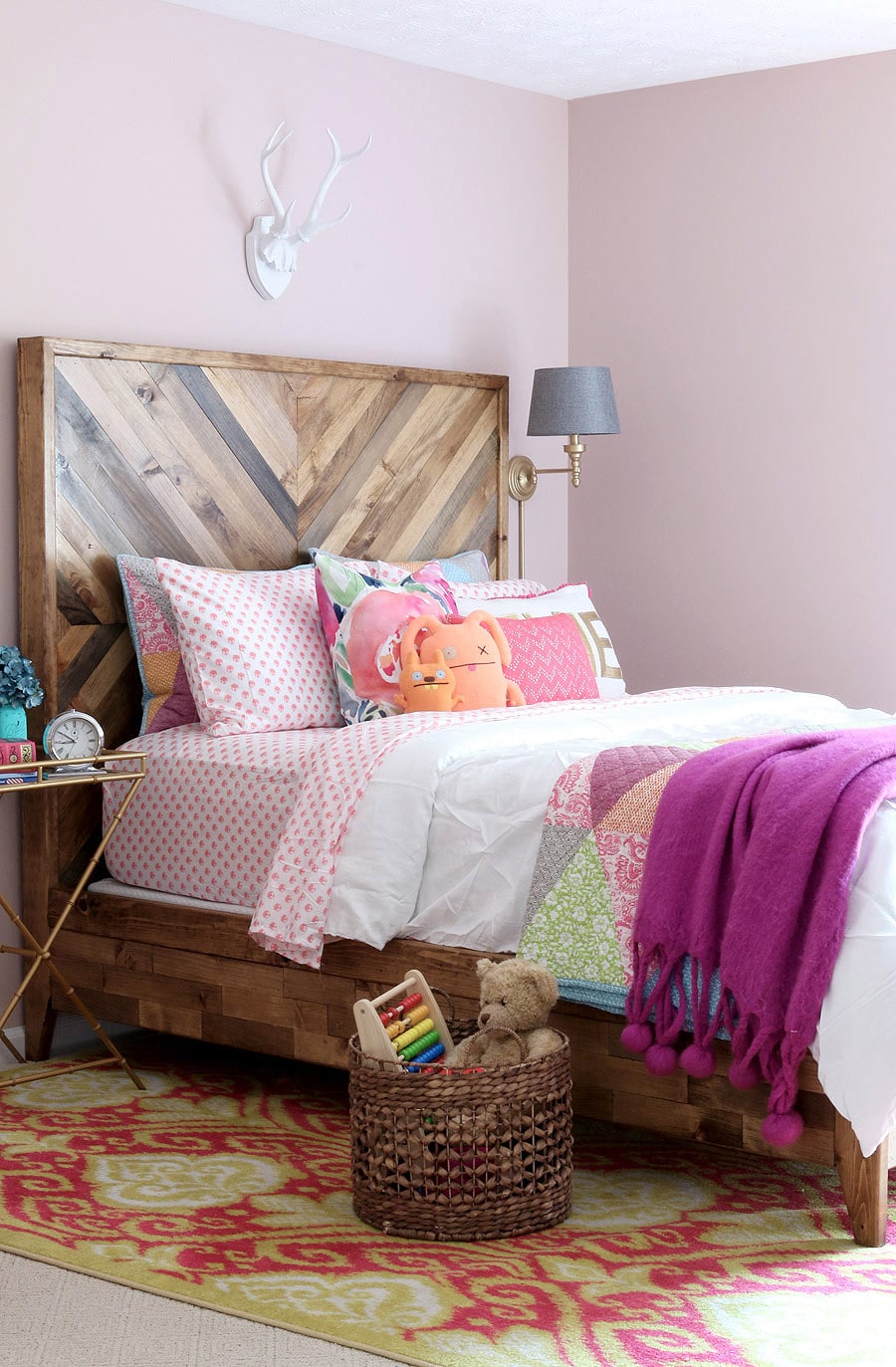 3. What is something significant you learned from a conference?
Oh, goodness. Do you have all day to hear this answer? Like I mentioned before, Haven 2014 was a total game-changer for me. I really had no idea what to expect. It was a shot in the dark when I applied to be a speaker at the conference and I was floored that the lovely Haven Maven team took a chance on me when they accepted my application.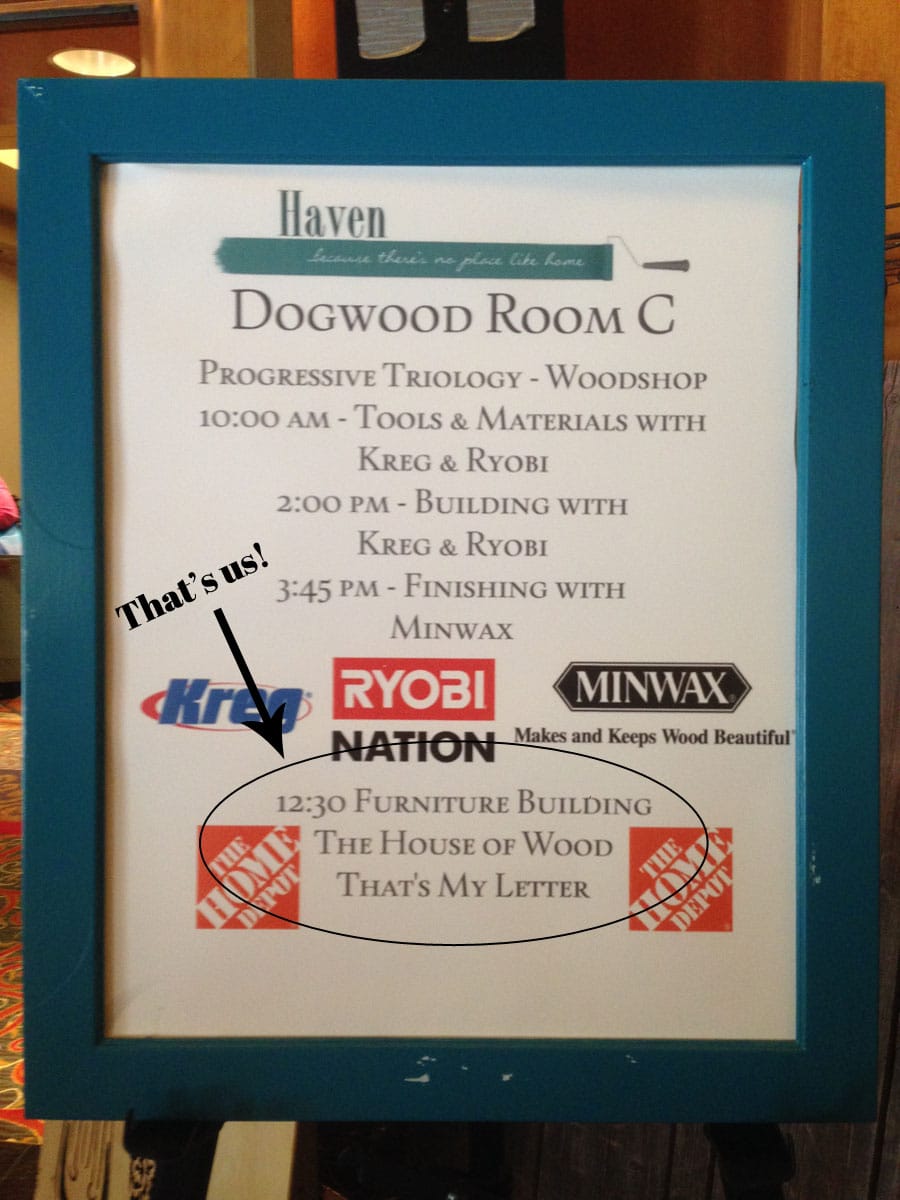 The Haven Team paired me up with Jaime from That's My Letter for a furniture-building class. Jaime and I didn't know each other prior, so we had to prepare for our class via email and text messages, living five states apart. What a serendipitous pairing it was. I'm so thankful for it because she is one of my closest friends. She's my lobster, you guys. The incredible sense of community and encouragement from your fellow bloggers is, above all, the most significant and valuable thing you will walk away with.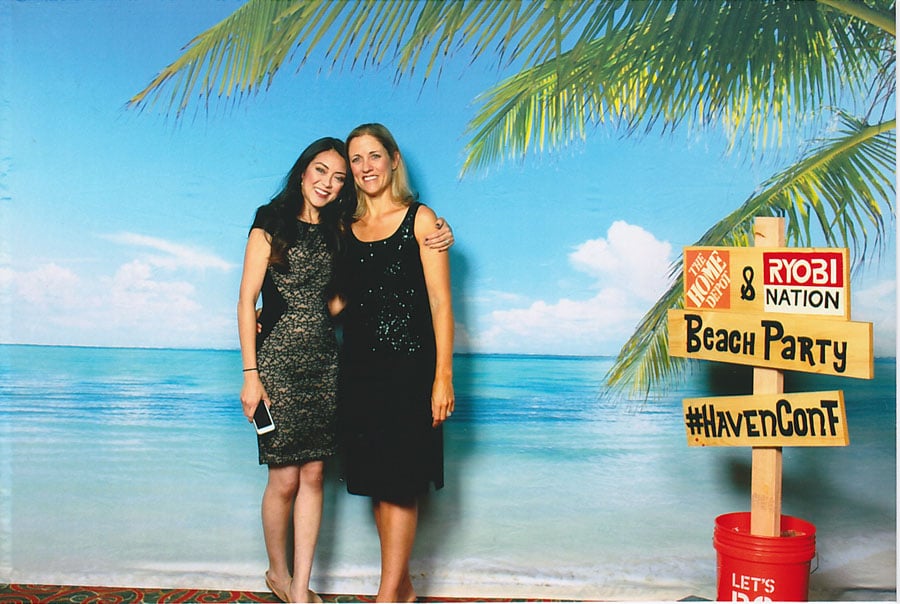 4. What is one piece of advice you would offer a blogger – new or otherwise – who is going to Haven?
Come on in. The water's fine! If you're on the fence about attending Haven, allow me to offer a bit of encouragement. GO. Book that ticket and JUST DO IT. You'll come away with not only the knowledge and tools for building a better blog, but by cultivating relationships with both brands and bloggers, you'll have planted seeds that will blossom into fruit-bearing opportunities for years to come. And you might even find your blogging lobster. And, if you're lucky, she might even split her dessert with you.