*This post is brought to you by The Home Depot.
You guys. I have a bit of exciting news. Super exciting news, actually.
Did you know that The Home Depot hosts DIY Workshops on Saturdays and Sundays throughout each month? Yep. These workshops are free to attend and are great for anyone who wants to learn about home maintenance, renovation, and DIY projects.
Now here's my exciting news: I am thrilled to announce my new partnership with The Home Depot! I'll be co-hosting several of their DIY Workshops across the country this year!
For next month's workshop, I'll be at the Louisville, KY Home Depot on April 11th. My Home Depot homies and I are going to teach you how to build this beautiful vertical planter designed by the ever hip and innovative Ben Uyeda of HomeMade Modern! It's the perfect (and totally doable) way to bring life to your backyard!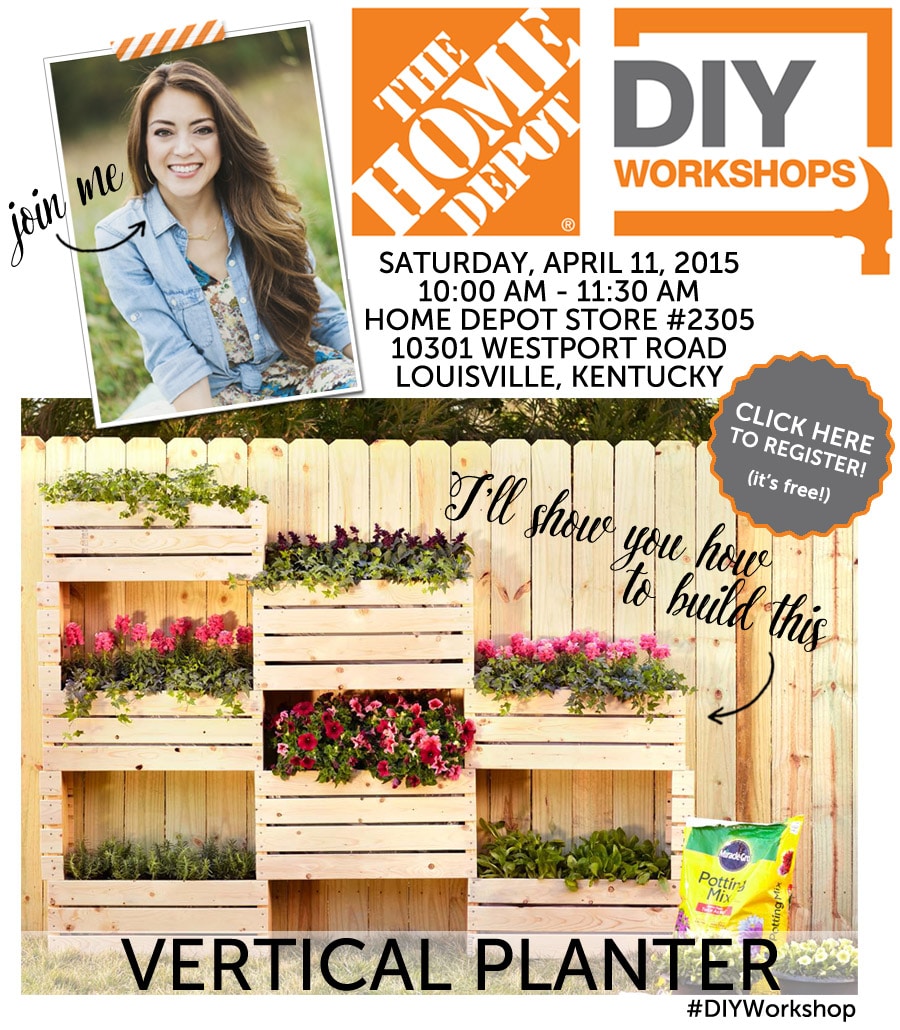 I knowwwww. Right? How crazy awesome is that planter? It would look so good in your yard.
This Home Depot thing is a big deal for me. A really big deal. So big, that I just gotta shake it out.
You're welcome.
But seriously, how exciting that I get to team up with one of my favorite stores ever, and here's icing on the cake: I get to see your lovely faces – in person!
(Cake? Did somebody mention cake?)
Alright! So here's the skinny:
The Home Depot can provide the skills and confidence-boost to become a first class do-it-yourselfer. In-store workshops offer demonstrations with clear, step-by-step instructions for making easy home improvements, both inside and outside the home.
During this workshop, you can learn the skills that you need to create this crazy awesome vertical planter, including how to safely and properly operate power tools, as well as how to calculate measurements, and follow a design plan.
DIY Workshops are held on Saturdays and Sundays throughout each month.
I will be in-store co-hosting this workshop so please let us know you'll be attending and REGISTER HERE.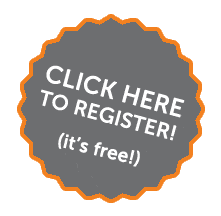 So mark your calendar, grab your friends, and join me!
Where: The Home Depot, Store #2305
13031 Westport Road
Louisville, KY
When: Saturday, April 11th
Time: 10:00am – 11:30am
Cost: FREE!
Not in the Louisville area? Worry not, dear friends, The Home Depot is hosting these workshops all across the country, so be sure to check with your local store and register to attend this event!
Yessss. I can't wait. See you out there.
Are you on Instagram, Twitter, or Facebook? Join me and hashtag #DIYWorkshop to stay in the loop and join the party!
*I acknowledge that The Home Depot is partnering with me to participate in this Workshops Program. As a part of the Program, I am receiving compensation in the form of products and services, for the purpose of promoting The Home Depot. All expressed opinions and experiences are my own words. This post complies with the Word Of Mouth Marketing Association (WOMMA) Ethics Code and applicable Federal Trade Commission guidelines.