*This post is brought to you by RYOBI.
Woohoo! It's Friday, y'all! And it's Memorial Day weekend! Do you have any holiday weekend plans? If you're like most Americans, your weekend will include enjoying the great outdoors, whether it's hosting a backyard BBQ or having a picnic while watching a fireworks display, spending time with friends and family, honoring our fallen heroes of These United States Armed Forces by enjoying the freedoms that they have so selflessly and sacrificially afforded us.
Which is why I'm super excited to share my latest project with you – the timing couldn't be more perfect.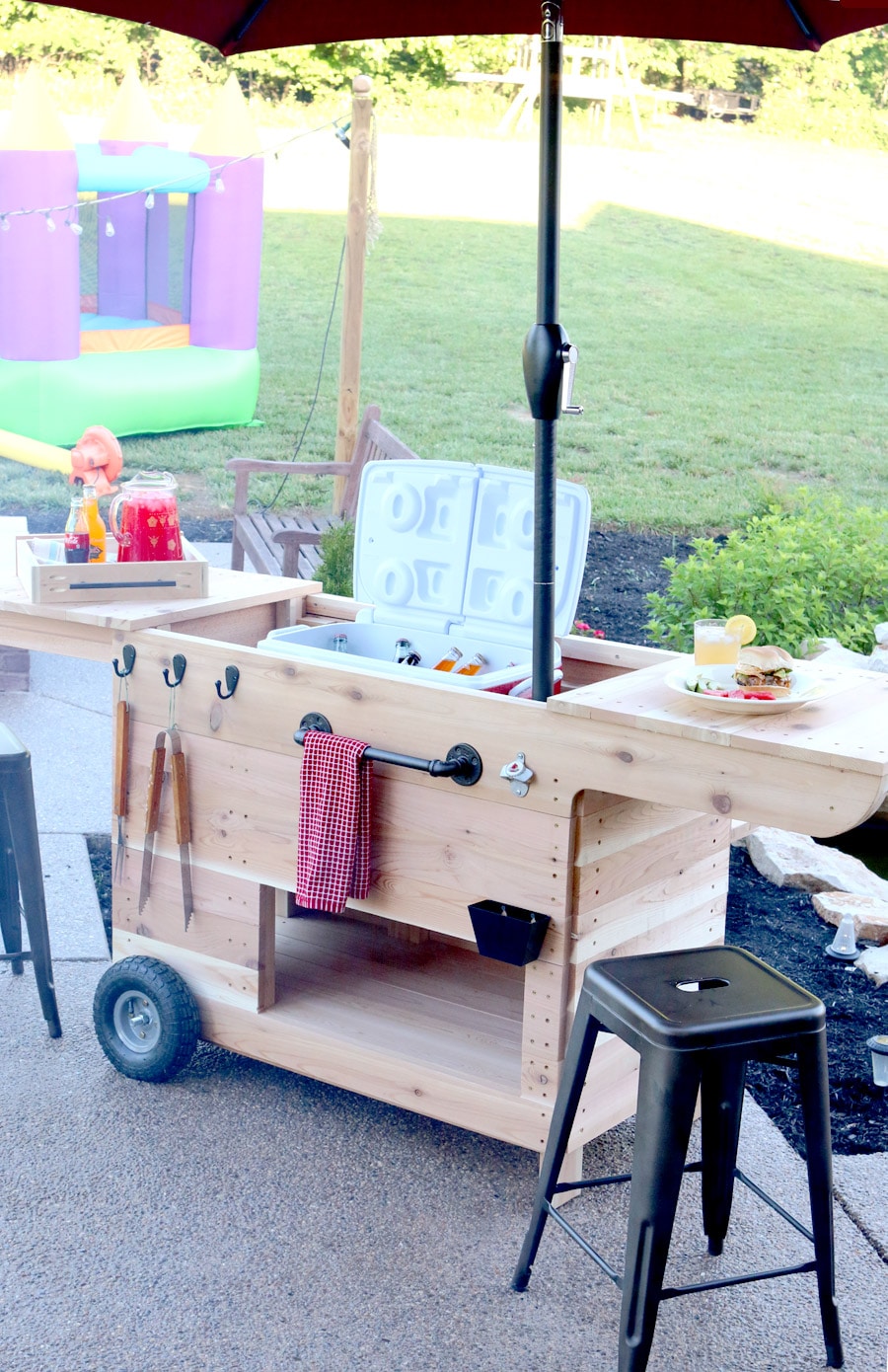 Introducing The RYOBI Nation Party Station! My friends at RYOBI asked me to build and customize their rolling outdoor cart. RYOBI teamed up with Woodworkers Journal to design the plans for this cart. The plans are available at RYOBI Nation so you can build this cart for yourself!
Isn't it beautiful? And so functional! Since we're moving, we wanted to leave our neighbors Josh and Kristle with a going-away gift, so we built this cart for them! All of the customizations were added with this sweet little family in mind.
Take a peek at this short video showing how we customized this project.
Let's take a closer look, shall we?
The cart is made out of weather-resistant cedar. Cedar is naturally resistant to decay, which is why it's a great choice for outdoor projects. The towel bar is made out of galvanized pipe pieces. I just love the industrial, masculine look it adds. We also added some hooks for grilling utensils. Since Josh is a die-hard Louisville Cardinals fan, we added a bottle cap opener with his team logo on it.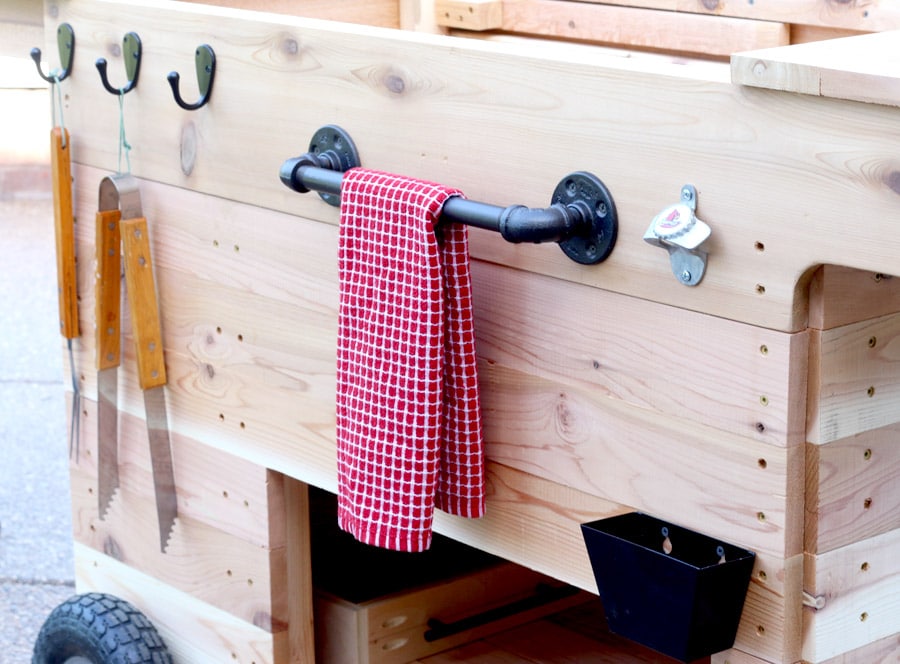 Next, we added a drawer that pulls out and doubles as a serving tray. We also upgraded the tires to pneumatic air-filled tires.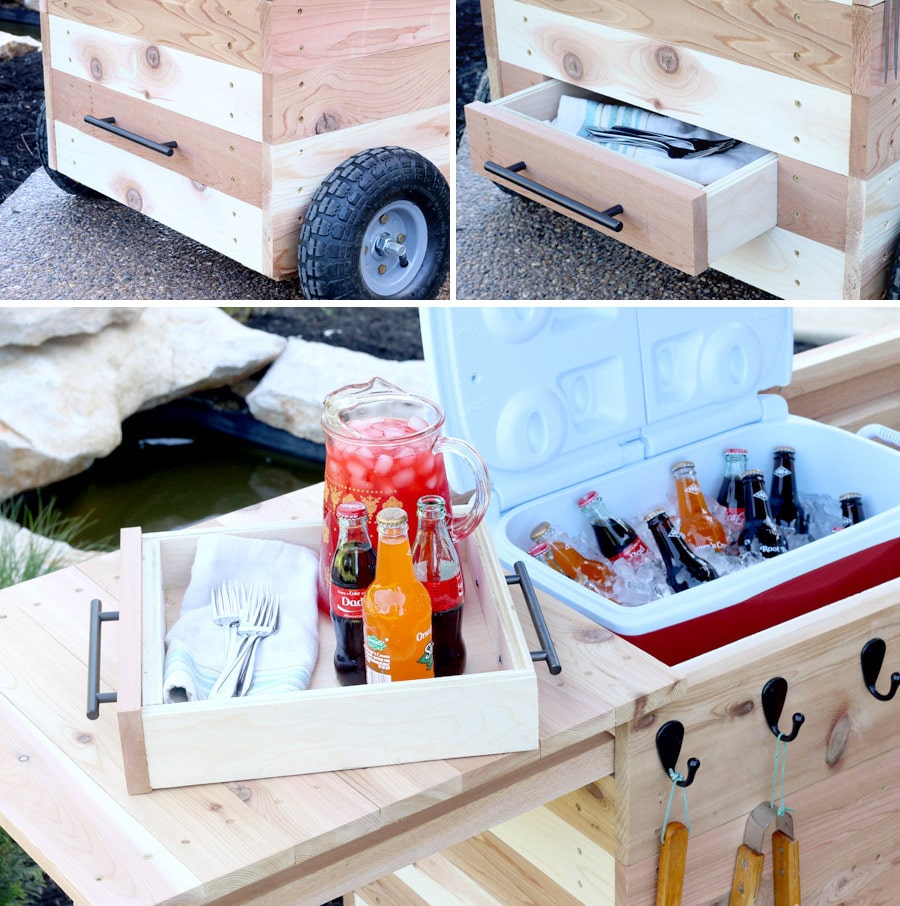 The top decks slide out and open to a roomy storage space that can house a 48-quart cooler and 5-gallon ice bucket. Add a few stools and you've got seating under a shady umbrella. This is especially helpful when the grill cook doesn't want to be separated from the rest of the party. Just roll the cart near the grill and folks can hang out while the grill master works his magic. The umbrella is removable, held in place with U-shape steel brackets.
There is more open storage underneath that can house yard games or more party supplies.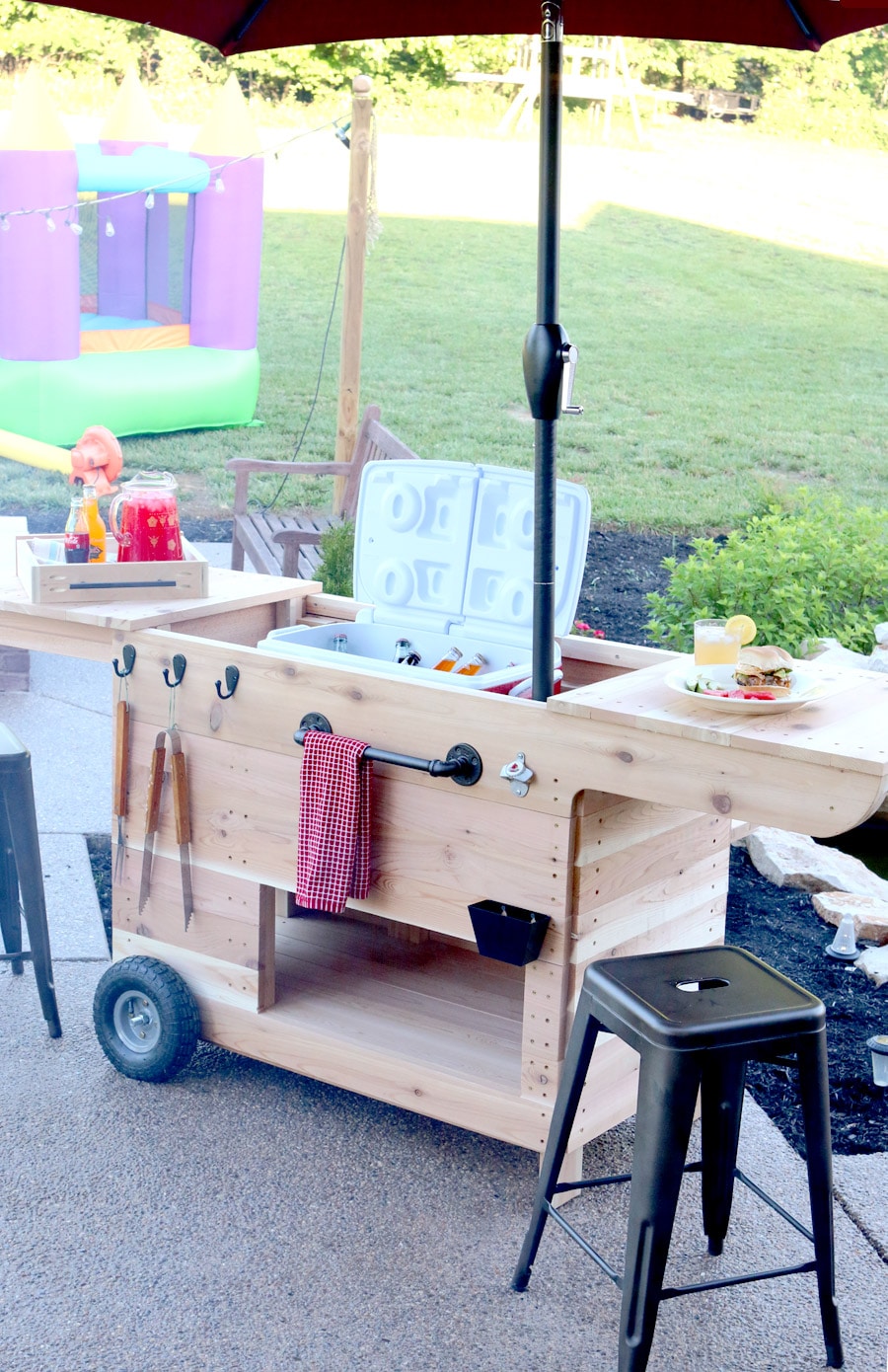 Of course, the kiddos want to be in the middle of the action too, right? So we included a place for Josh and Kristle's 5-year-old boy; on the other side of the cart, we added a flip-up kid's table. Now their kiddo has his very own spot at the grown-up table.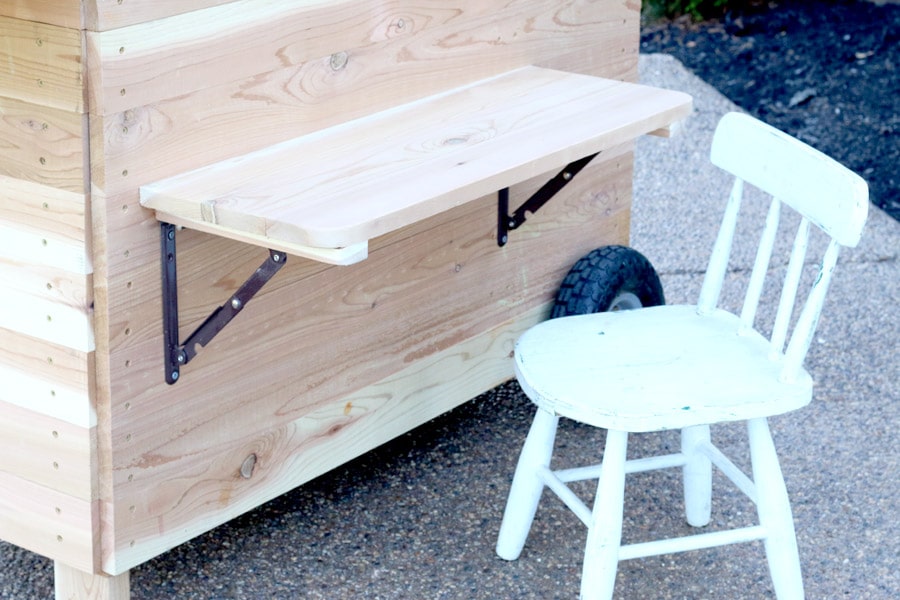 What do you think? I bet you'll be able to use this handy party cart in your backyard this weekend! Grab the plans at RYOBI Nation and start building! You can add your own customizations to fit your needs – the possibilities are endless.
We're really sad to be moving away, but that's Army life for you. This community has welcomed our little family with open arms and we'll always hold a special place in our hearts for Elizabethtown/Fort Knox, Kentucky. Our hope is always to leave a place better than when we found it which is why we wanted to leave our sweet neighbors with a gift that encourages togetherness and fellowship. Thanks a bunch, Kentucky. It's been real.
Onward, to new adventures!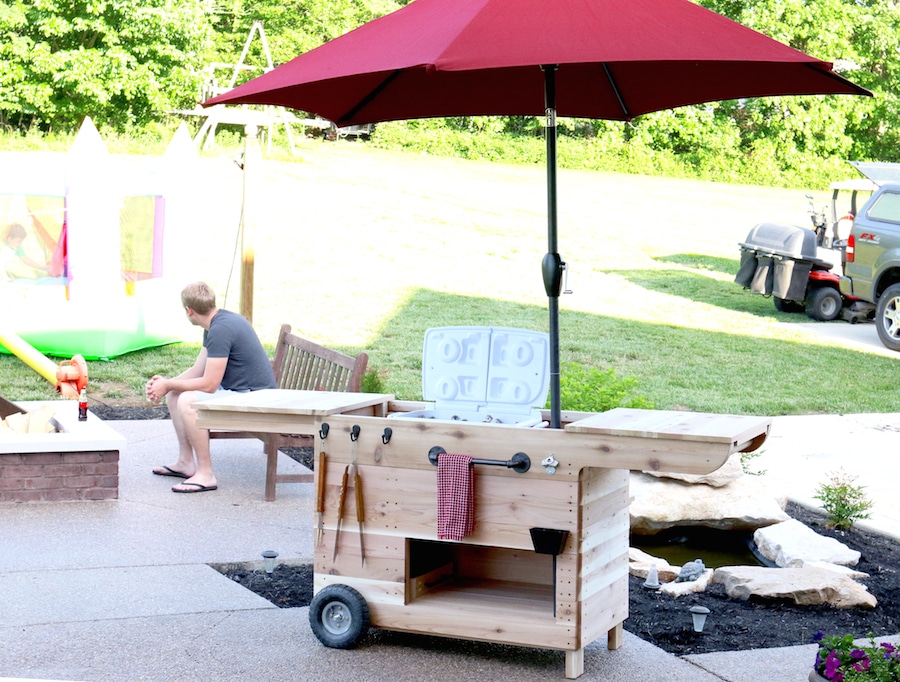 *This post is sponsored by RYOBI. I received compensation and/or product for this project, however as always, all efforts, happy dances, and opinions are my own.
Pin for later!