You guys you guys you guys YOU GUYS!!! I can no longer contain my excitement!!! A few months back, I shared on my Instagram account that I was working on something super exciting (but super secret!) with one of my favorite brand partners, Simpson Strong-Tie. They invited me to California to help them build an outdoor pavilion and film the sizzle reel for a brand new product line they're launching. It was a jam-packed, fun-filled 2 days of building and filming. The entire experience was one of the highlights of my year last year, and I'm even MORE excited about Strong-Tie's beautiful new product line!

Introducing the Avant Collection
I am THRILLED to introduce the new Avant Collection by Simpson Strong-Tie!!! It's part of Strong-Tie's Outdoor Accents decorative hardware line and the sleek, modern design not only looks amazing, but it makes building a pavilion (or pergola, gazebo, arbor, etc.) super easy! Outdoor Accents hardware has a beautiful, black powder-coated finish that is both beautiful and structural – they're rated for strength, safety, and performance. The hex head washer and structural screw combo looks like a bolted connection, but installation is as easy as driving a screw. These steel connectors truly make it easy to build stunning outdoor structures. Gone are the days of trying to hide connectors – the straight lines, chamfered corners, and black powder-coated finish complement just about every design.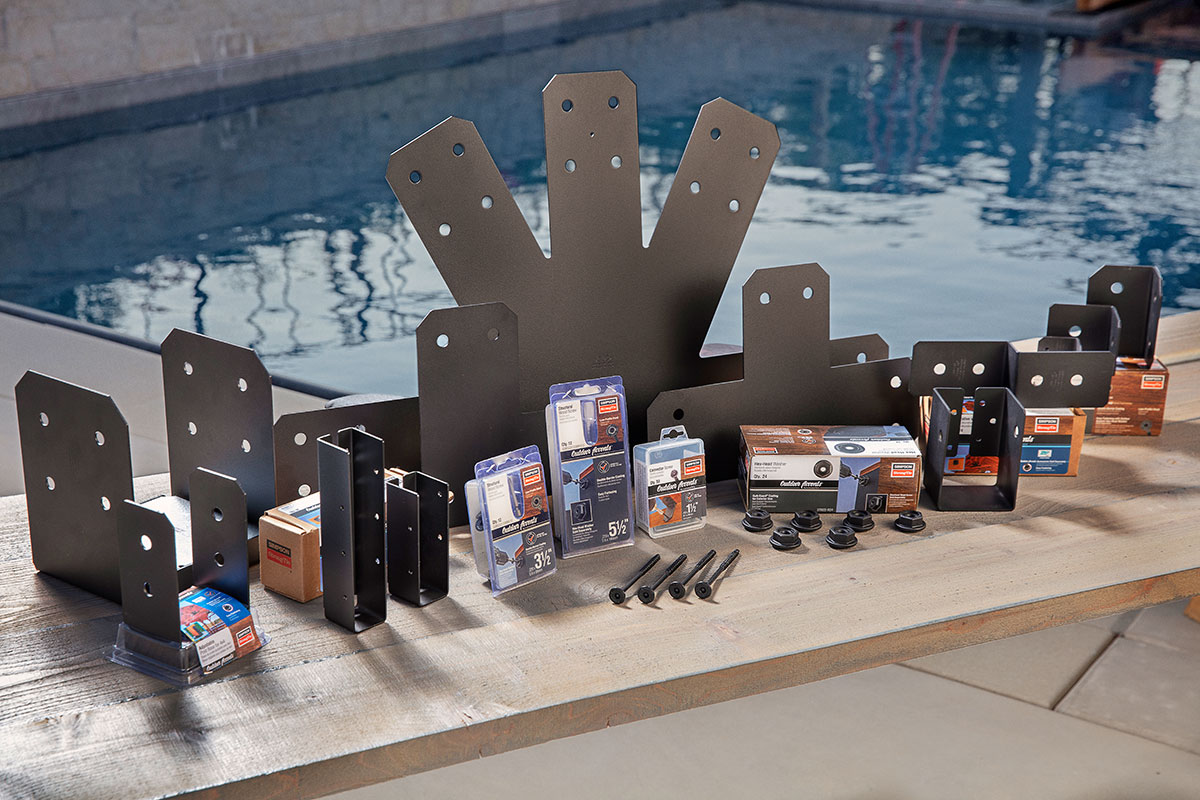 Watch the video below to get a closer look at the new Avant Collection!
Where To Buy
Outdoor Accents is now available in select home stores nationwide as well as online. Check out this link to see the entire Outdoor Accents line!