Now that the tile is complete in our bathroom remodel, we can have the shower glass and door measured and fabricated. And thanks to a little foresight during the framing stage, the extra studs we added will fully support the glass as it's mounted to the wall (which made our glass installer very happy). Also, it would appear I was blindly optimistic about my initial 2-week timeline for the shower glass. Turns out, it's actually going to take closer to 2 months because the shower glass hardware is backordered. Mental note: get an extra long shower curtain for the interim.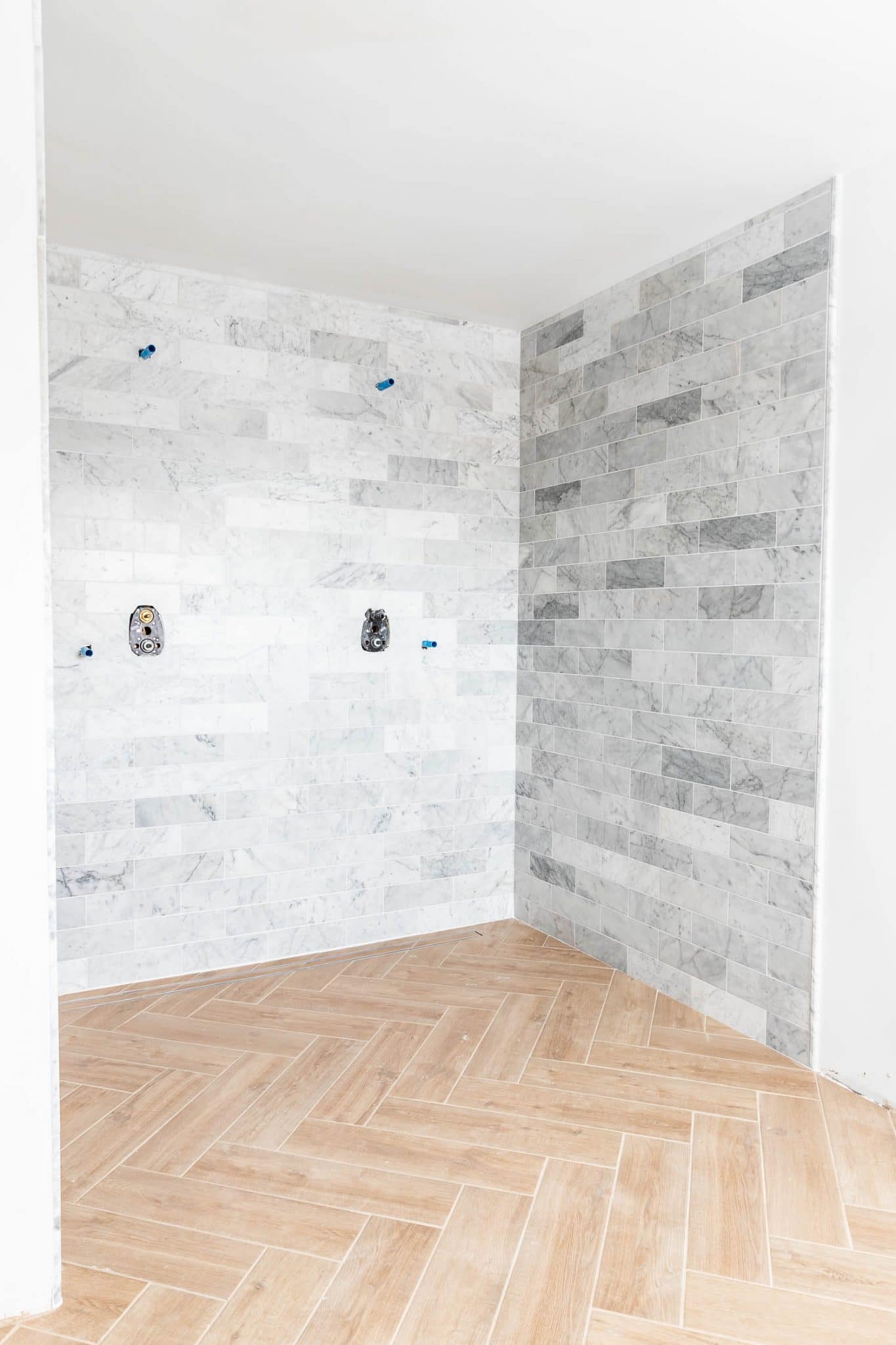 Check out these posts on our master bathroom remodel if you'd like to catch up:
The vanity carcass has been built (grab the plans here!) so we can move onto getting the marble countertop ordered and fabricated. And great news – when we had to have our kitchen counter replaced due to a cabinet mis-measurement, we were able to use the old kitchen countertop for our new vanity! Once the vanity was set in place, the awesome guys from Stone City came to template for the counter. It took about a week to fabricate the vanity countertop and backsplash – not only are they fast and efficient, but their attention to detail is top notch. Check out this beautiful ogee edge and curved backsplash.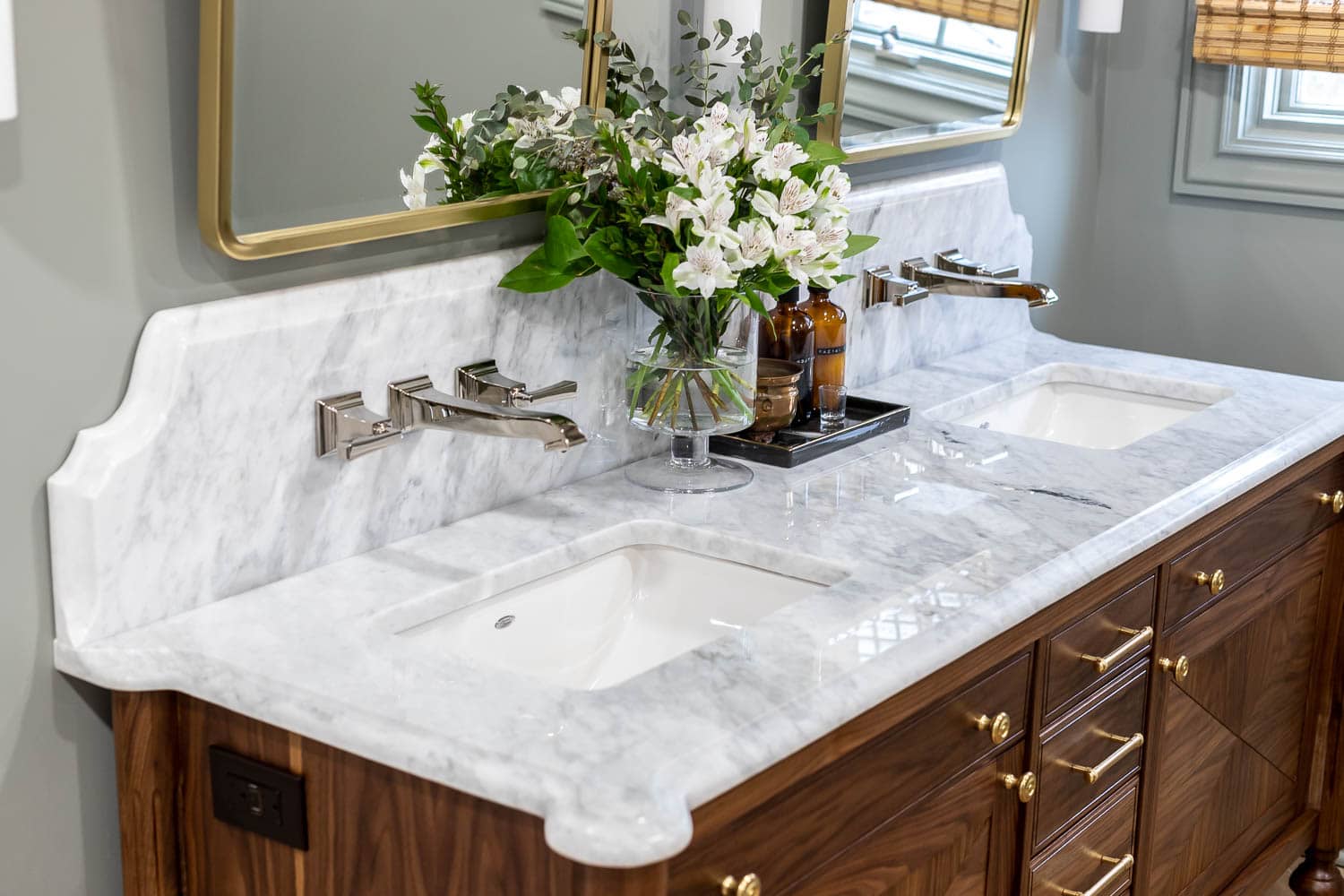 All that's left to do is install the shower glass and door (as soon as it comes in) and we're calling this primary bathroom remodel done! Stay tuned for the full reveal…
To Do List + Timeline Breakdown
Design/planning: 1-2 weeks
Hire contractors: 1-2 weeks
Order products: 1-3 months
Demolition: 2-3 days
Framing: 2 days
Rough-in plumbing: 2 days
Rough-in electrical: 2 days
Insulation and drywall installation: 3 days
Priming: 1 day
Waterproofing and Tile Prep: 2 days
Tile installation: 6-8 days
Vanity build: 10 days
Countertop fabrication: 1 week
Shower glass fabrication: 4-6 weeks
Finish plumbing: 1 day
Finish electrical: 1 day
Finish carpentry: 1-2 days
Finish Painting: 3-5 days
Finishing Touches: 1 day
Inspection: 1 day