Last year, we used Halloween as an excuse to buy a fog machine. But honestly… does anyone really need an excuse to buy a fog machine? I don't think so. We haven't gotten the fog machine out of storage yet, but I did get a jump on decorating for Halloween. I raided my local JOANN because all of their spooky Halloween decor is 50% off right now! Let's do the Monster Mash.

Halloween decor: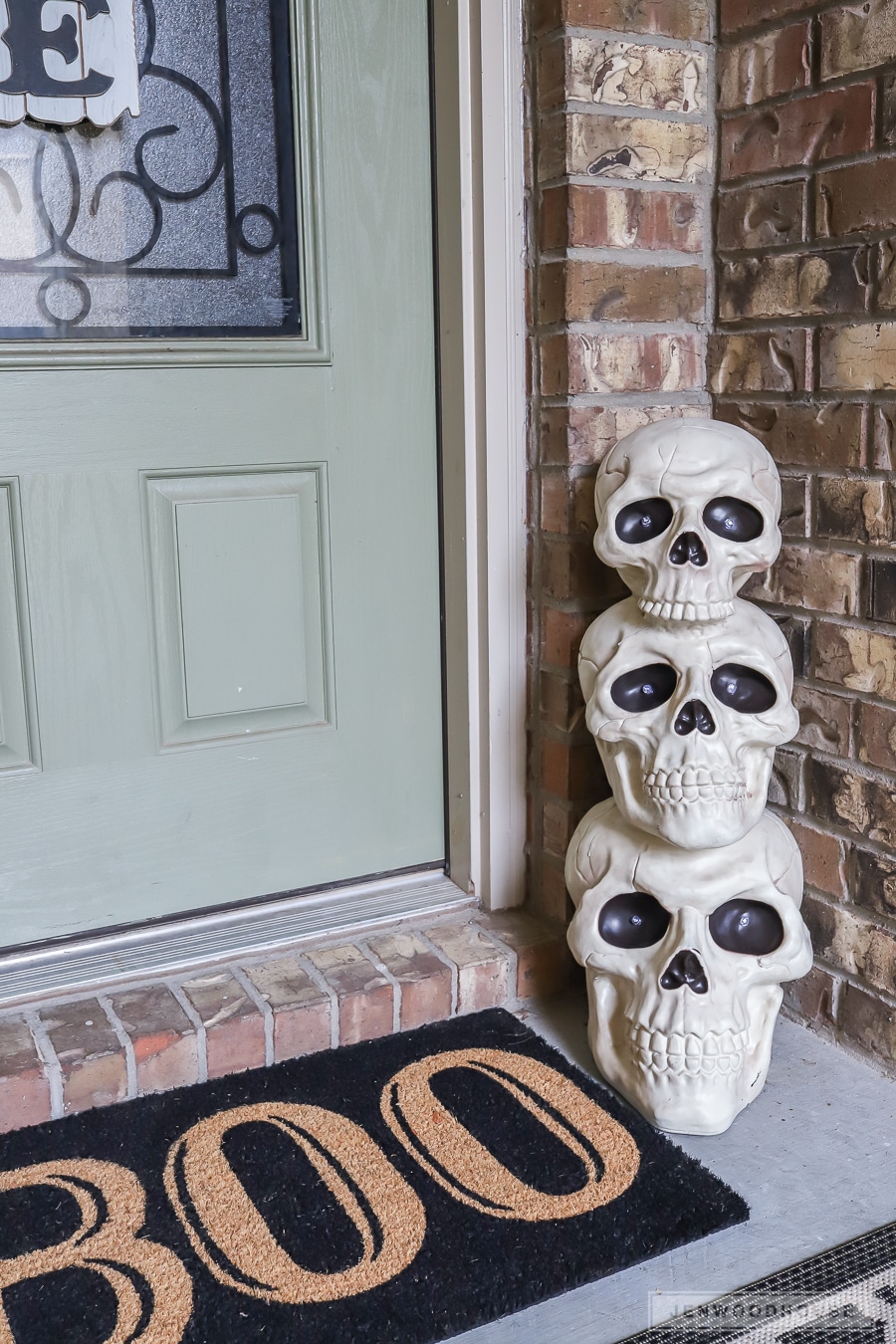 Do you love Halloween? We do! When I was little, I used to love visiting haunted houses, watching scary movies, and sharing ghost stories around the campfire… apparently, being safely scared was a hobby of mine.
Let's step inside… enter at your own risk. Just kidding. I added a few small spooky touches to our entryway table, but nothing too gory because our kids are still very young. Maybe when then get older, will I scare the bejeezus out of them.

Halloween decor: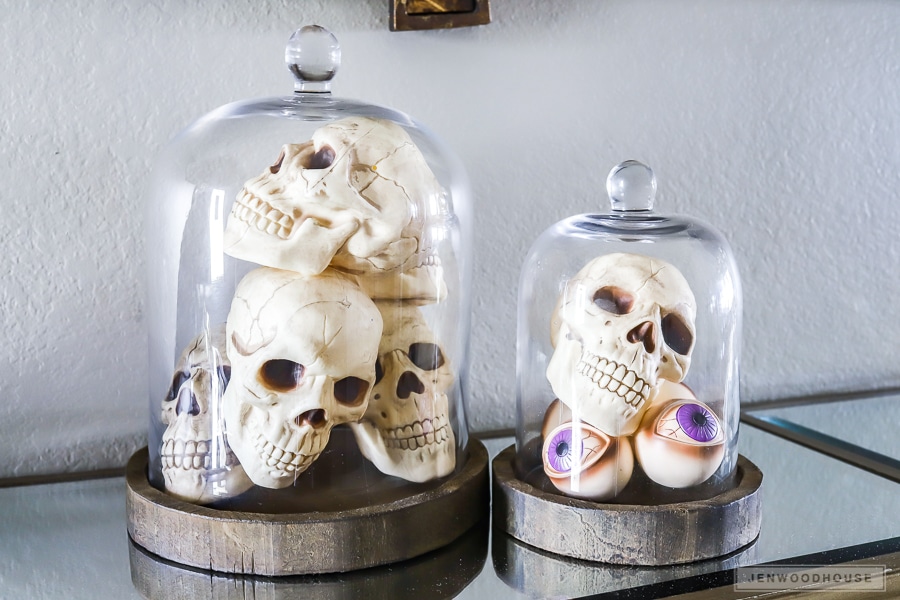 Pretty sure these skulls are my favorite. There's something morbid and hilarious about putting them on display like this. I used the same glass cloches I bought a few months ago – I just took the burlap acorns out and replaced them with these spooky skullys and eyeballs. So fun.
How about you? Do you decorate for Halloween? If you do, be sure to drop by your local JOANN store because the spooky Halloween decor line is 50% off! Thanks for stopping by, friends! Oh, and if you ring our doorbell on October 31st, rest assured, we'll have the good candy to drop in your treat bag. We don't mess around here. We're talking full size Snickers and Milky Way bars. None of that Good n' Plenty nonsense. Happy Halloween!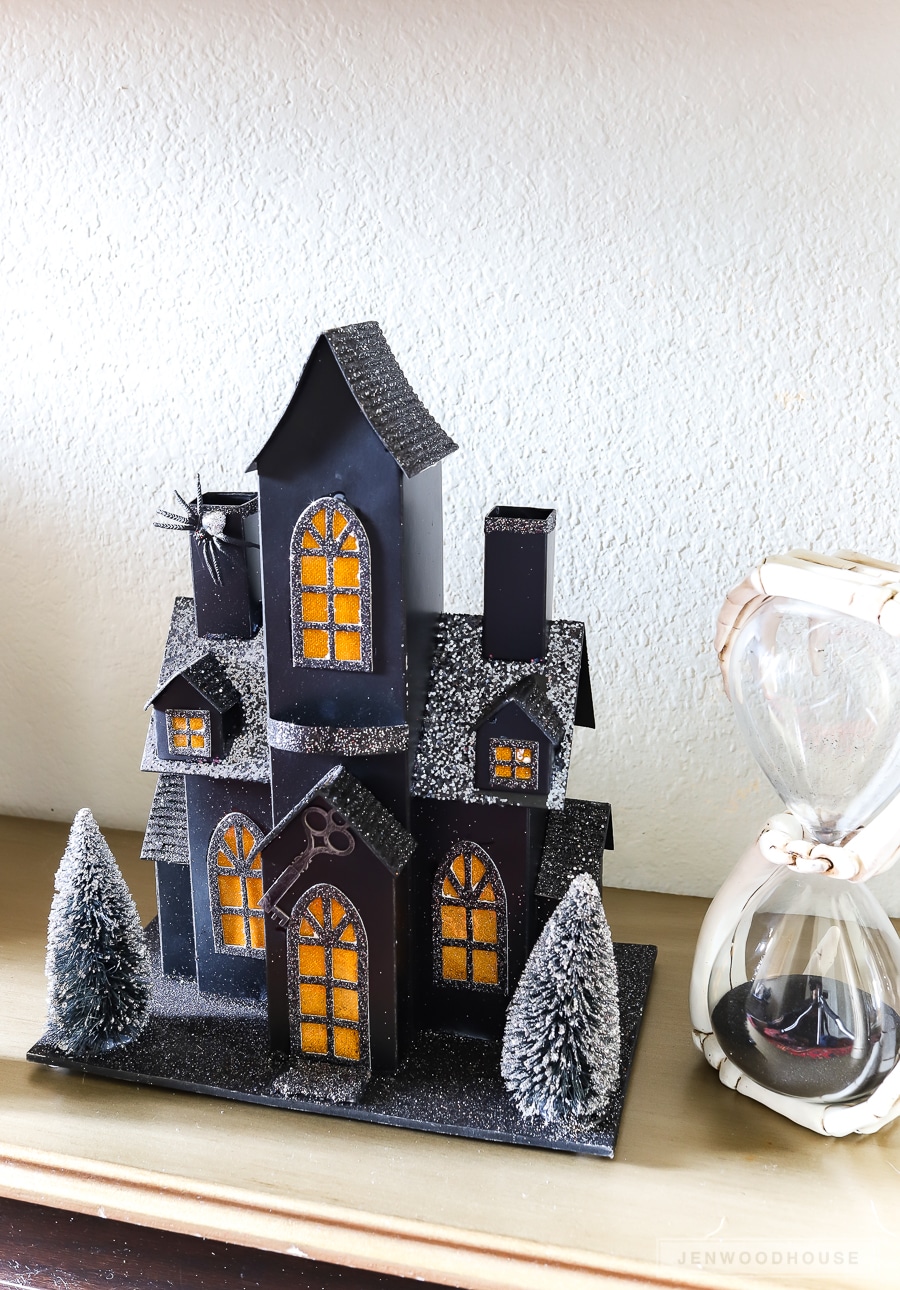 Pin it for later!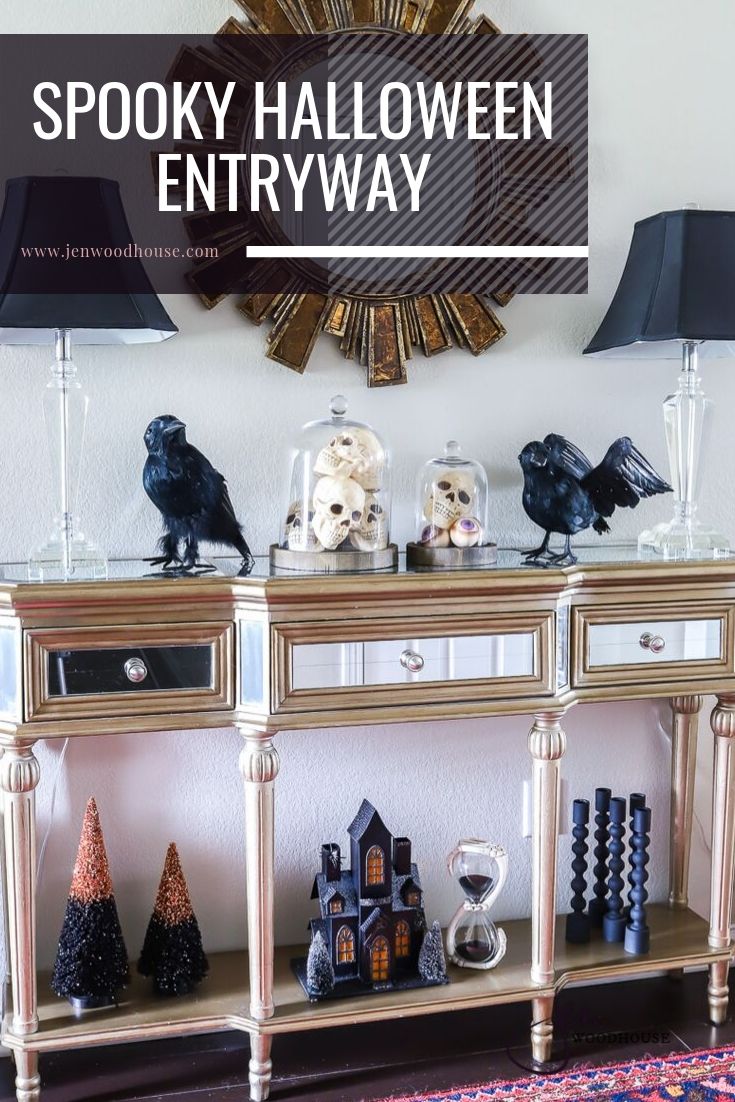 *This post is sponsored by JOANN and may contain affiliate links. I am a JOANN Brand Ambassador; all opinions and efforts are my own. To read my full disclosure policy, please click here.