Woohoo it's summertime! The kiddos are out of school, our schedules are more relaxed, our play days are longer and our bedtimes are later…. we love summer and I've added a few decorative touches to our home to celebrate the season. So are y'all ready for a week of inspiring summer home decor ideas? I'm thrilled to be joining several of my talented blogger friends in The Seasonal Simplicity Home Tour, hosted by April from House by Hoff and Krista from The Happy Housie. Be sure you don't miss the week-long schedule at the end of this post.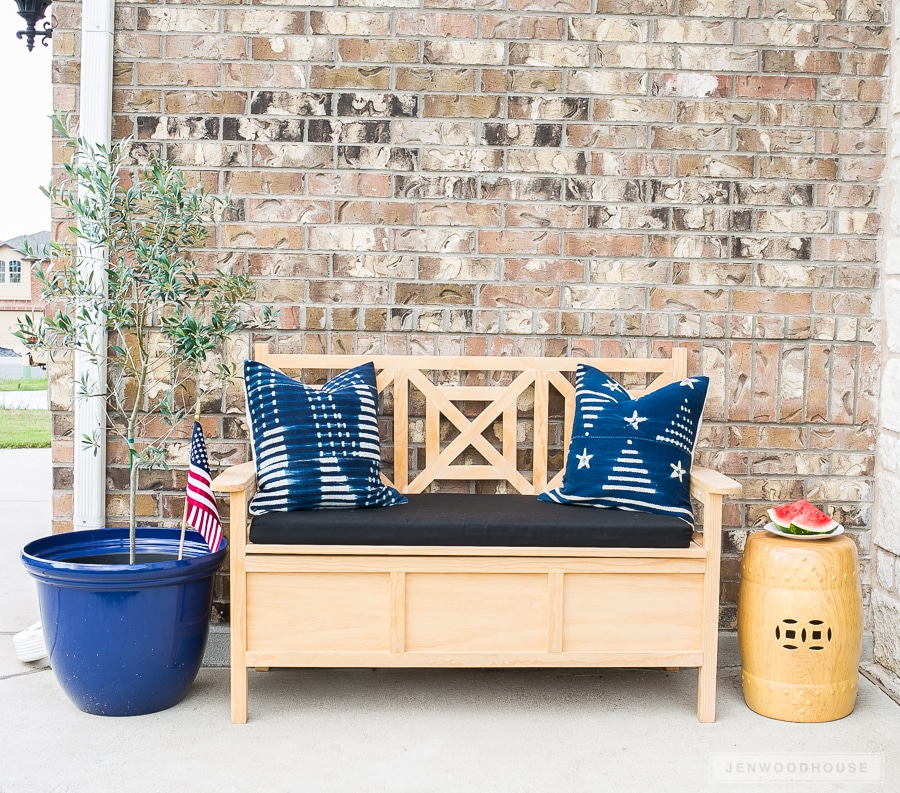 Welcome to my summer home!
(That sounded fancier than I intended. To be clear, my summer home also happens to be my spring, autumn, and winter home.)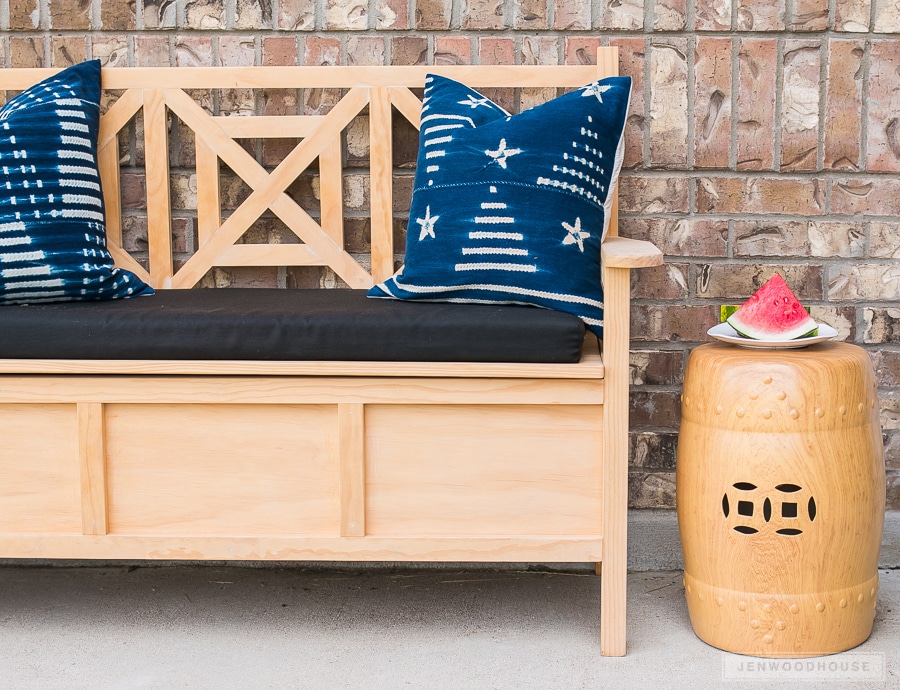 *This post contains affiliate links. To read my full disclosure policy, click here.
Aren't these indigo mud-cloth pillows perfect? They look a bit patriotic, don't you think? So fitting for summer! I designed and built this outdoor storage bench for HGTV.com. You can grab the free plans if you'd like to build it for yourself!
SHOP THIS SPACE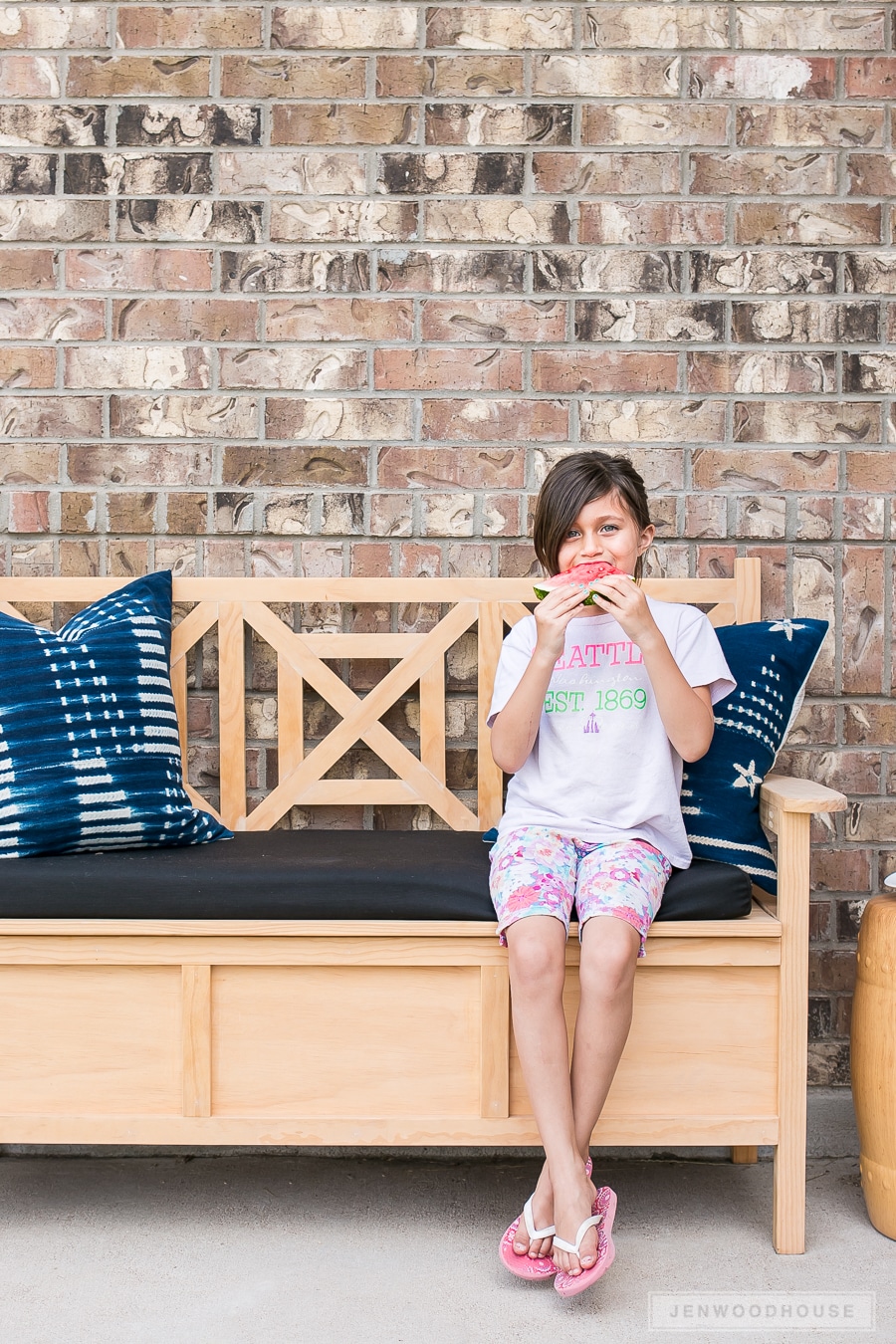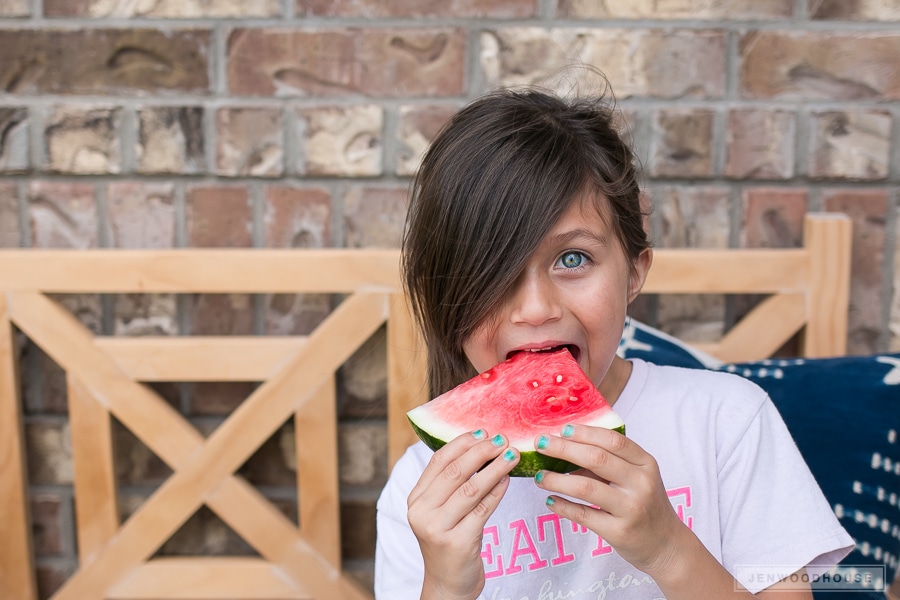 Let's get out of this Texas heat and head inside, shall we?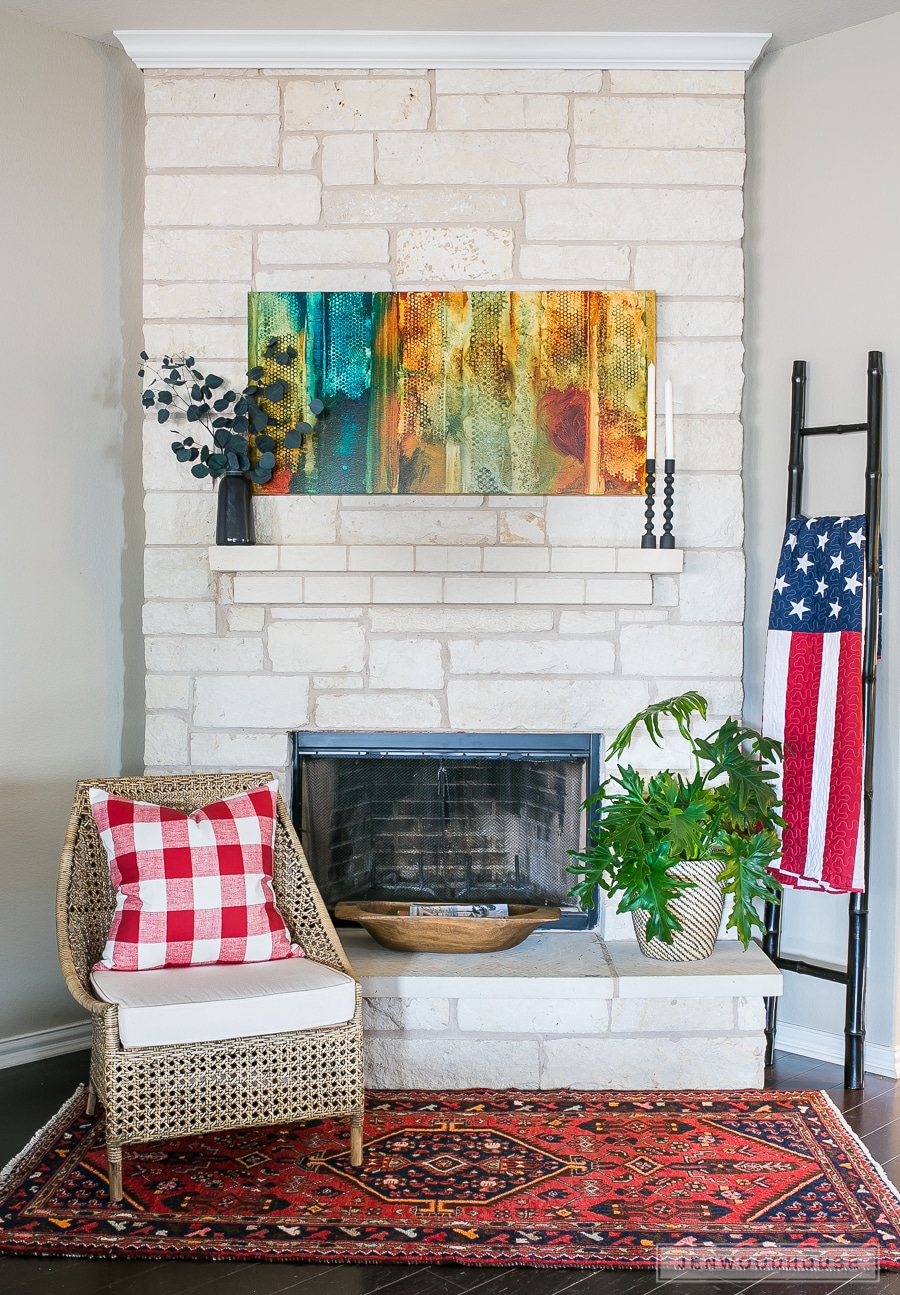 I took down my vertical succulent planter and hung this painting in its place. I think the bright, bold colors and interesting textures (made by imprinting bubble wrap!) are more appropriate for summer. This painting is my absolute favorite piece of art that I own. It was created by an artist named Michel Keck – I've been a fan of hers for over 10 years! Turns out, she was also a fan of my music – so much so that she created a mixed media painting and included the lyrics to one of my songs, Hello Beautiful. Pretty cool, right? Art imitating… art?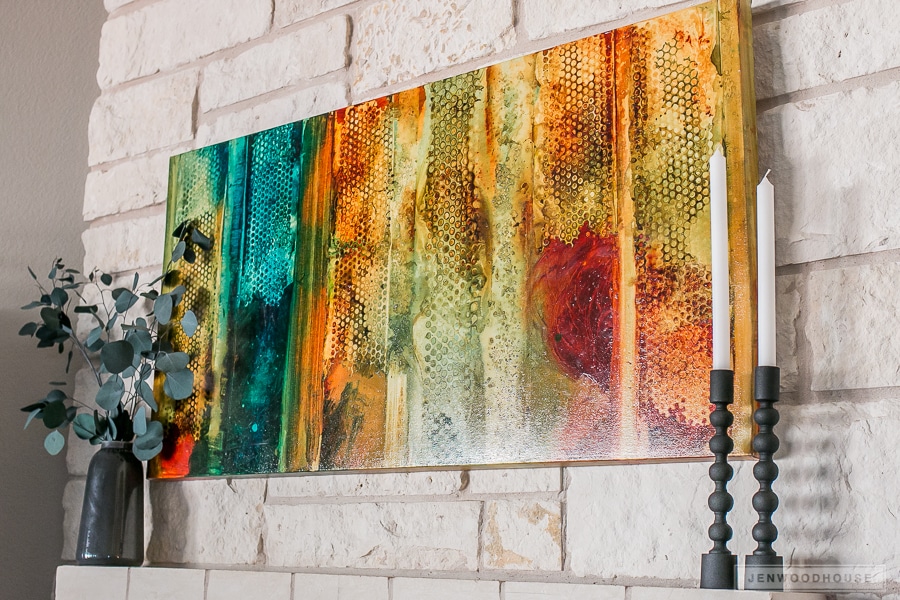 SHOP THIS SPACE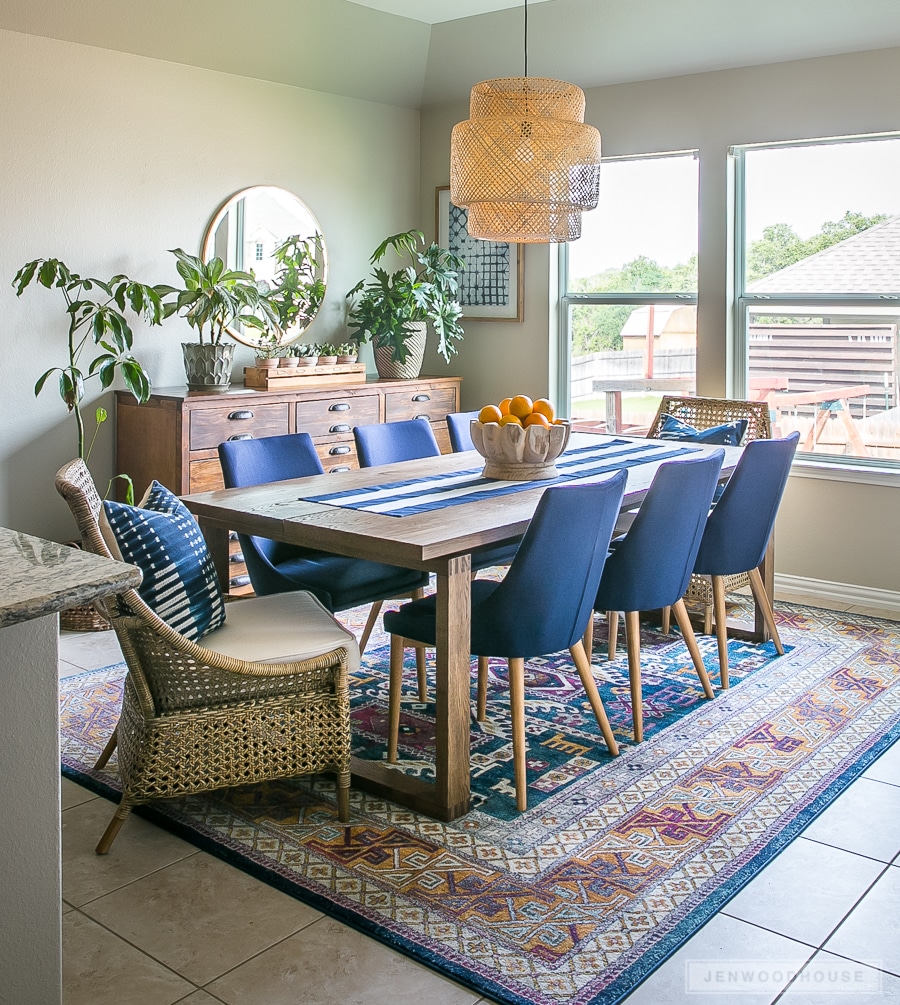 I recently gave my dining room a little makeover with the help of The Home Depot – did you know they have a brand new home decor and furniture line? And it is so, so good you guys. No kidding – Home Depot – who knew?!
I also switched out the dining room light fixture for something lighter and 'airy-er.' I still need to decide what I'm going to do about window treatments in this room, but I'm considering maybe some roman or bamboo shades…
If you can't tell, I've kind of been on a rattan kick lately. It adds so much texture to a space and it reminds me of my homeland: the Philippine islands. Just kidding – I was born in Texas. My parents are from the Philippines, but I was born and raised (for the most part) here in the States.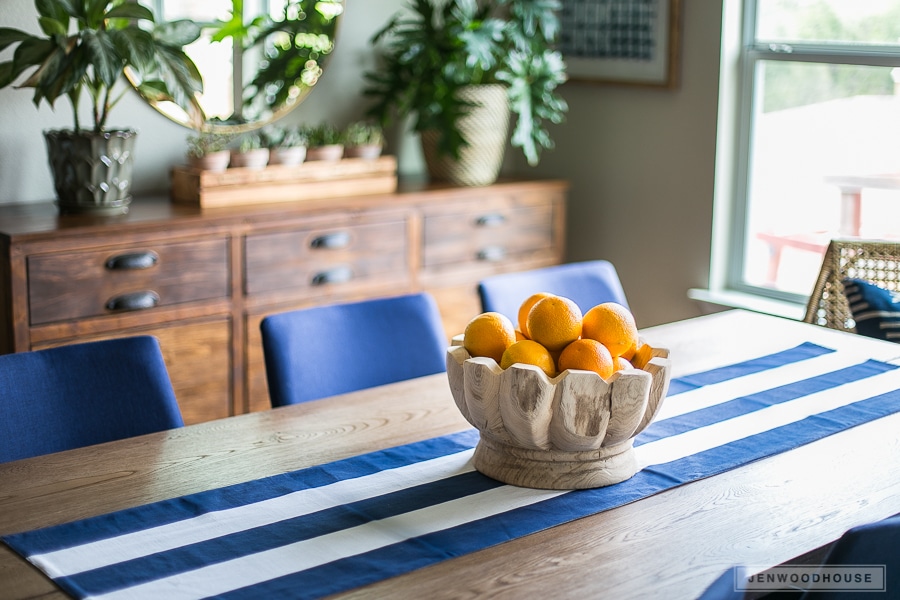 SHOP THIS SPACE

I hope you enjoyed this summer tour of our home. Be sure to visit the rest of the homes on this tour. Debbie from Refresh Restyle is the next stop. You are sure to leave inspired! Happy summer, friends!