We spent this afternoon touring the 2018 Parade of Homes in Waco, Texas. This is going to be a photo-heavy post, so prepare yourself for some major interior design eye candy. There are 18 homes on the list, however we only had time to view seven of them. Hopefully I can make the trek back to Waco next week to view the rest of the homes, but of the seven homes we toured today, two stood apart as total knockouts in my mind, so those are the two I'm sharing with you today.
I have to admit I was a bit giddy to see that one of the homes on the list was a Magnolia home. That was the first stop we made obviously… I mean, it's Chip and Joanna Gaines and their talents never cease to amaze.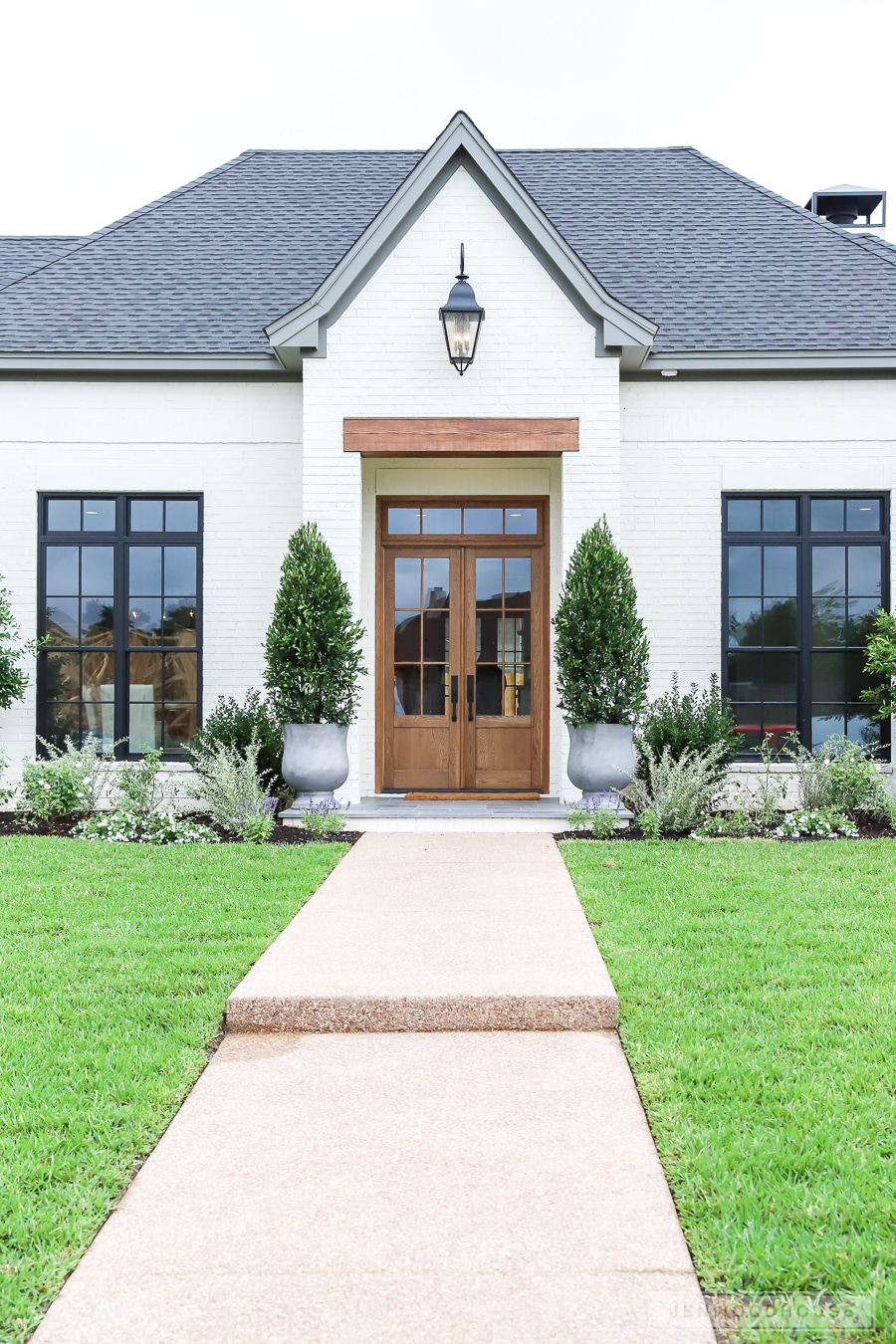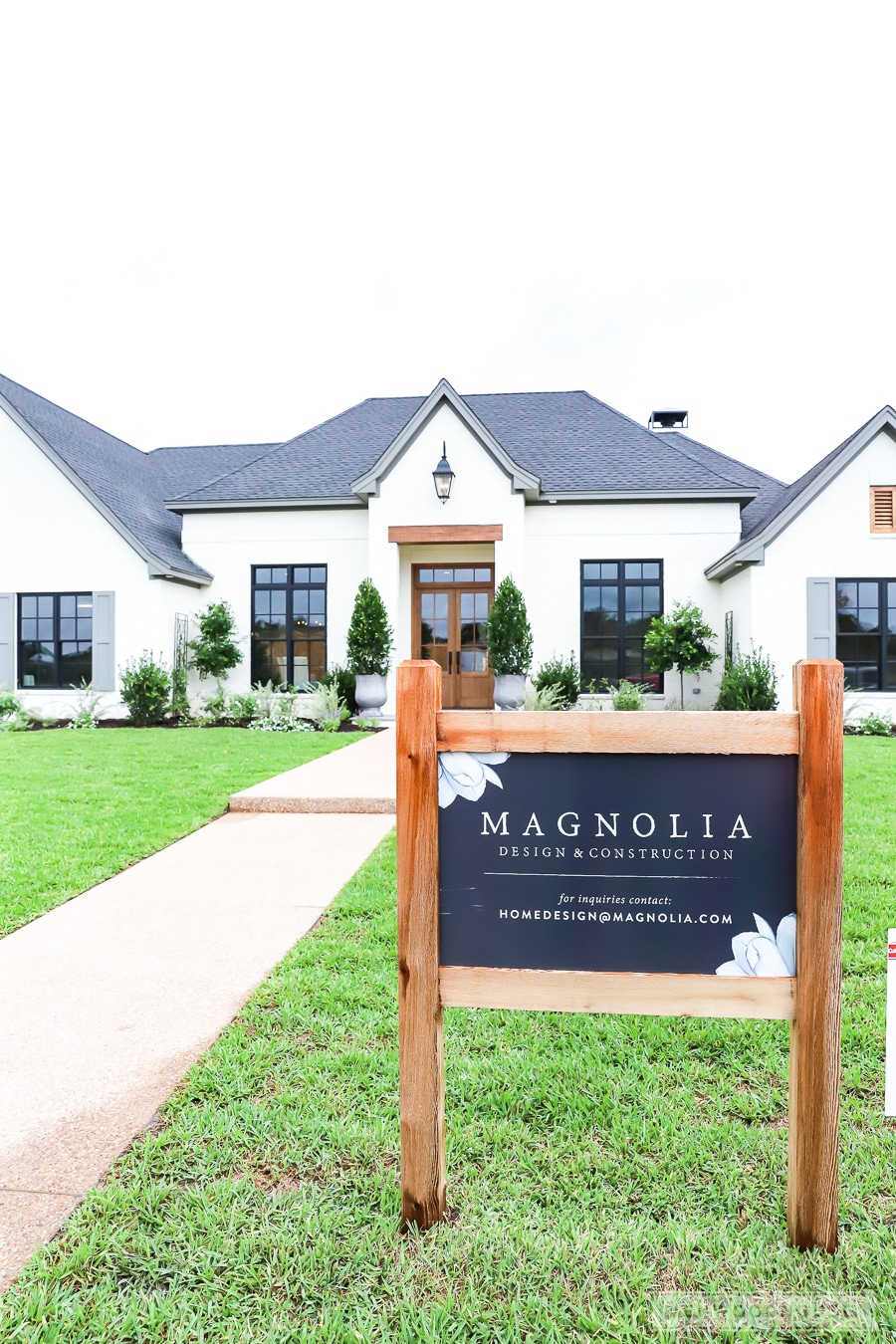 I'm just a sucker for that white brick with black trim windows. And that beautiful warm wood double front door keeps everything from being too stark and cold. It's just so good.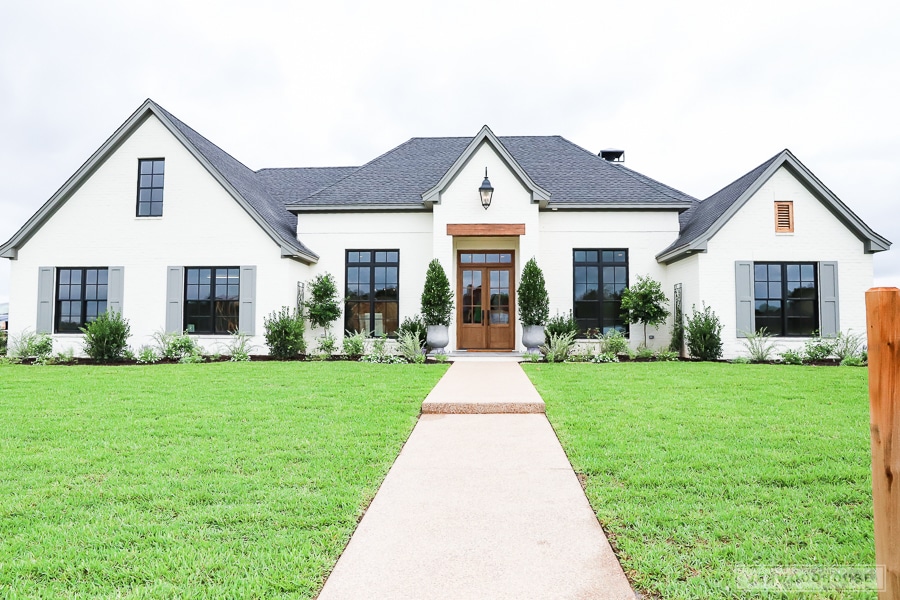 The formal dining room with pretty gray trim and crown molding: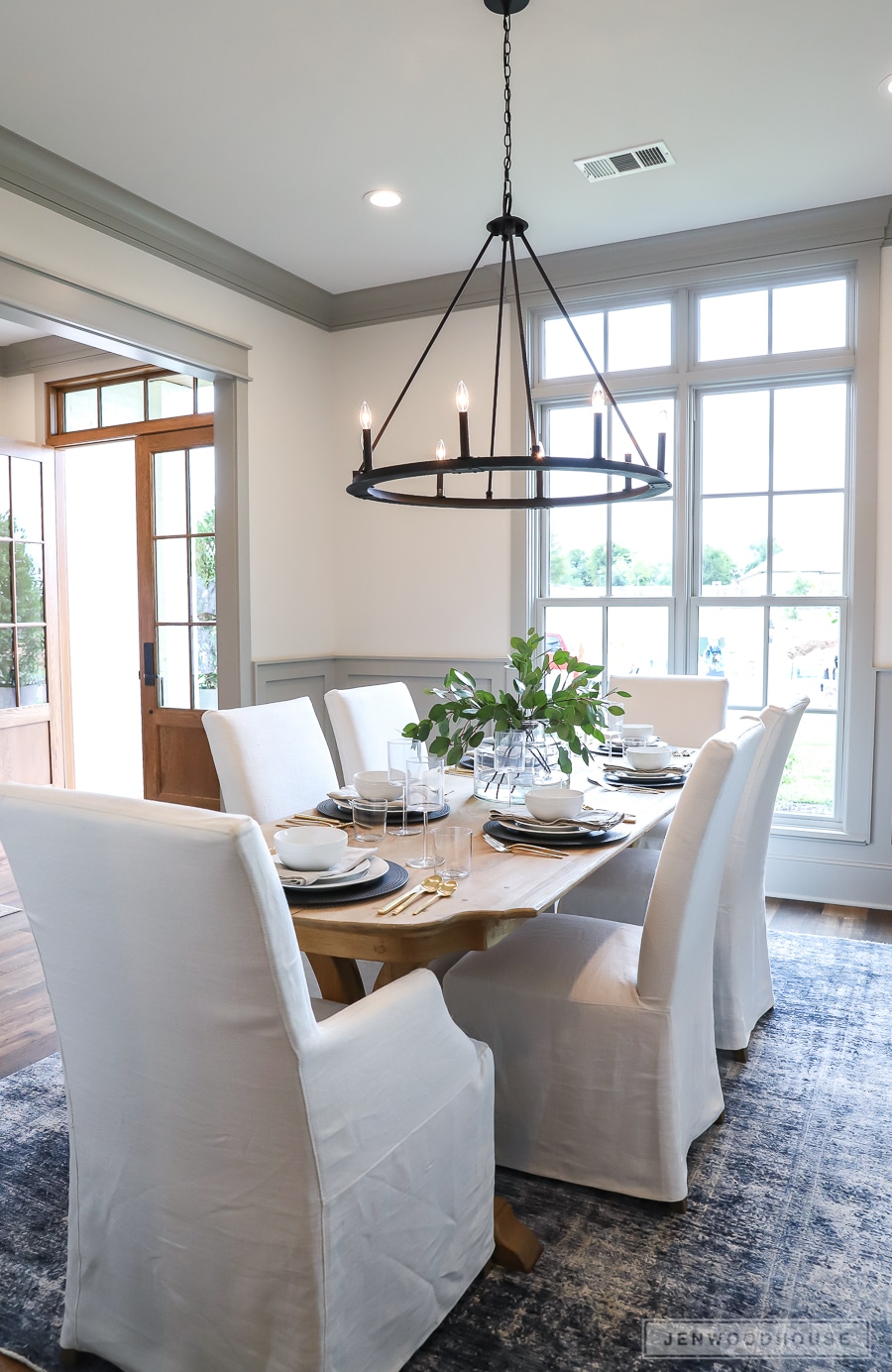 The living room with that charming fireplace and cabinetry: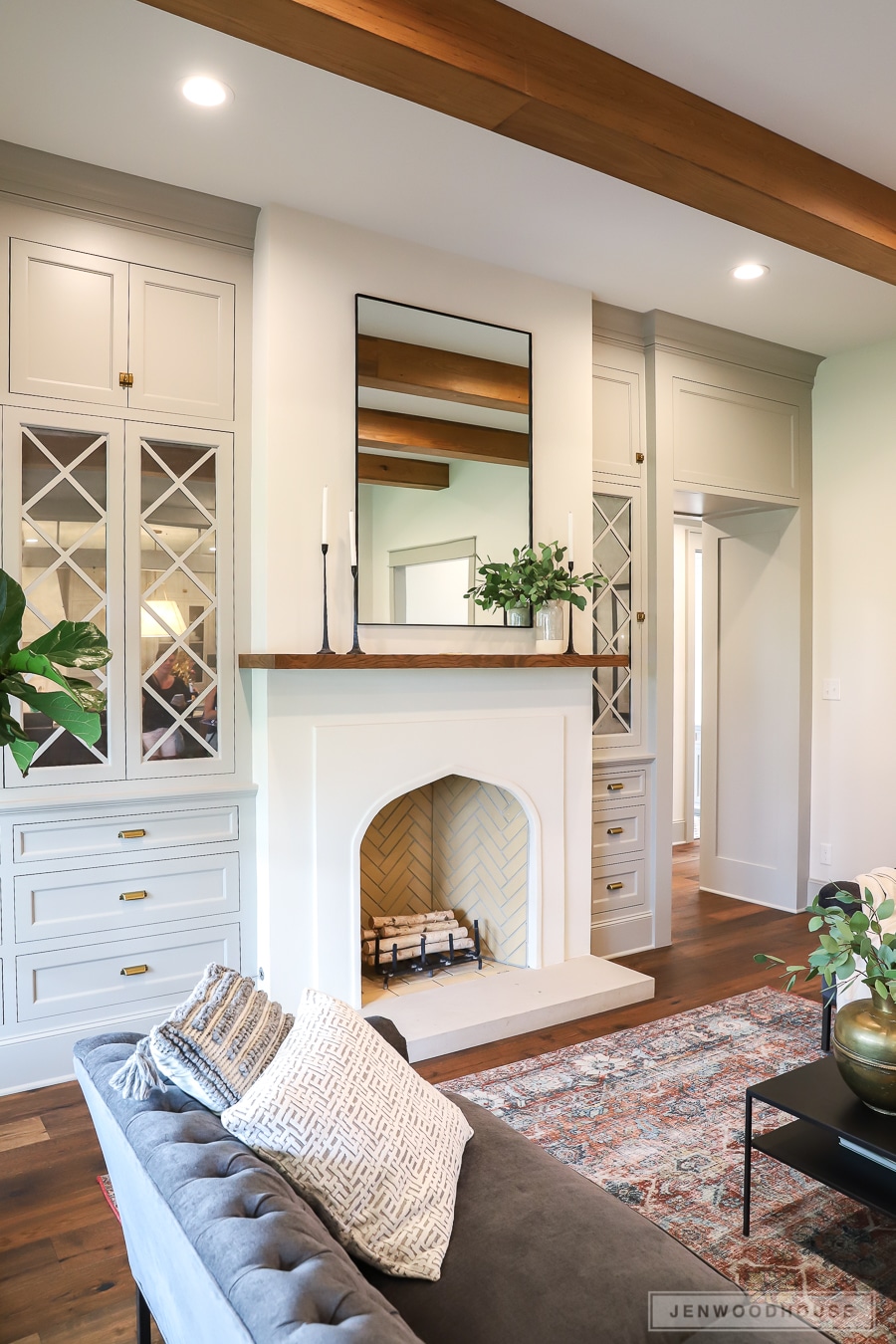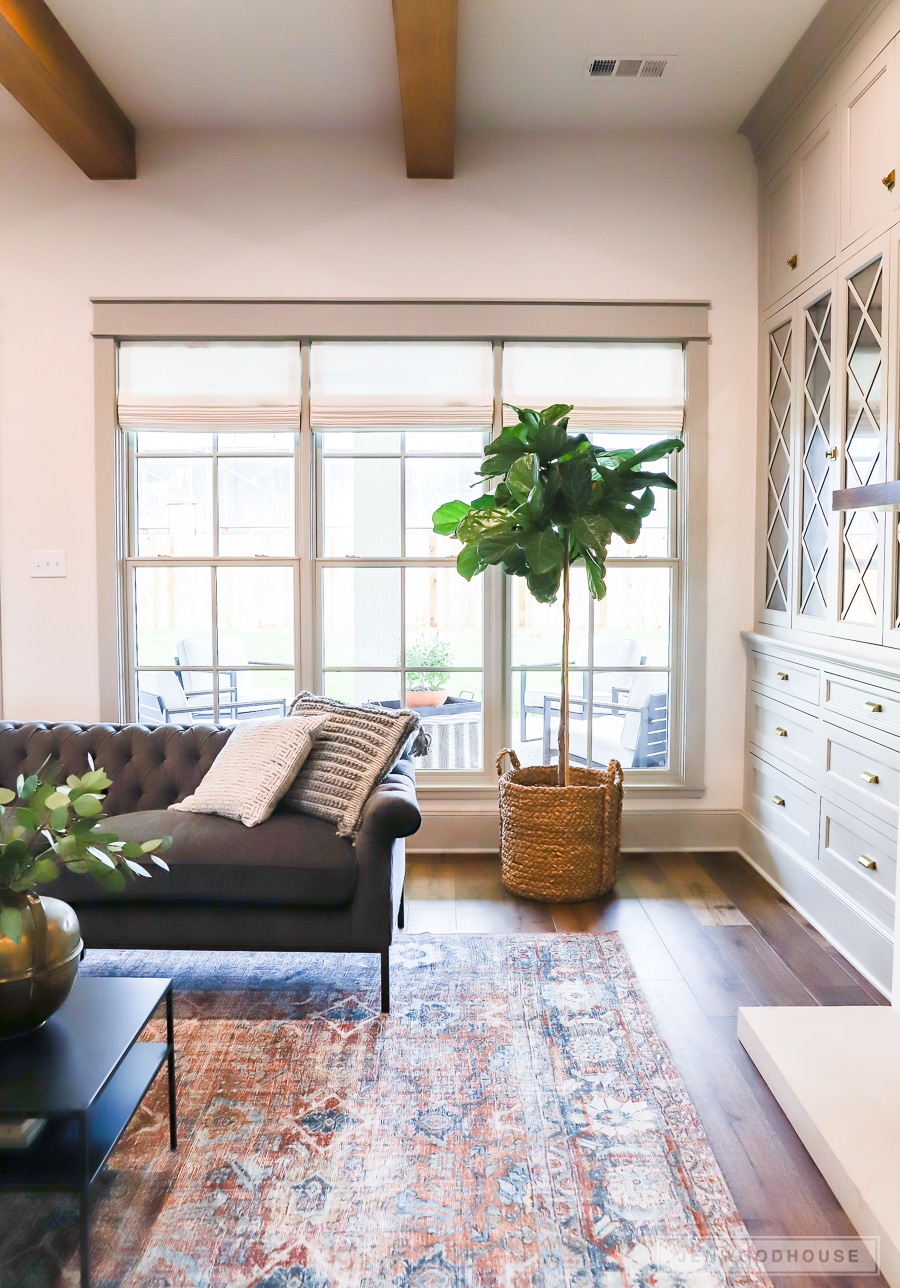 Love those chunky wood beams…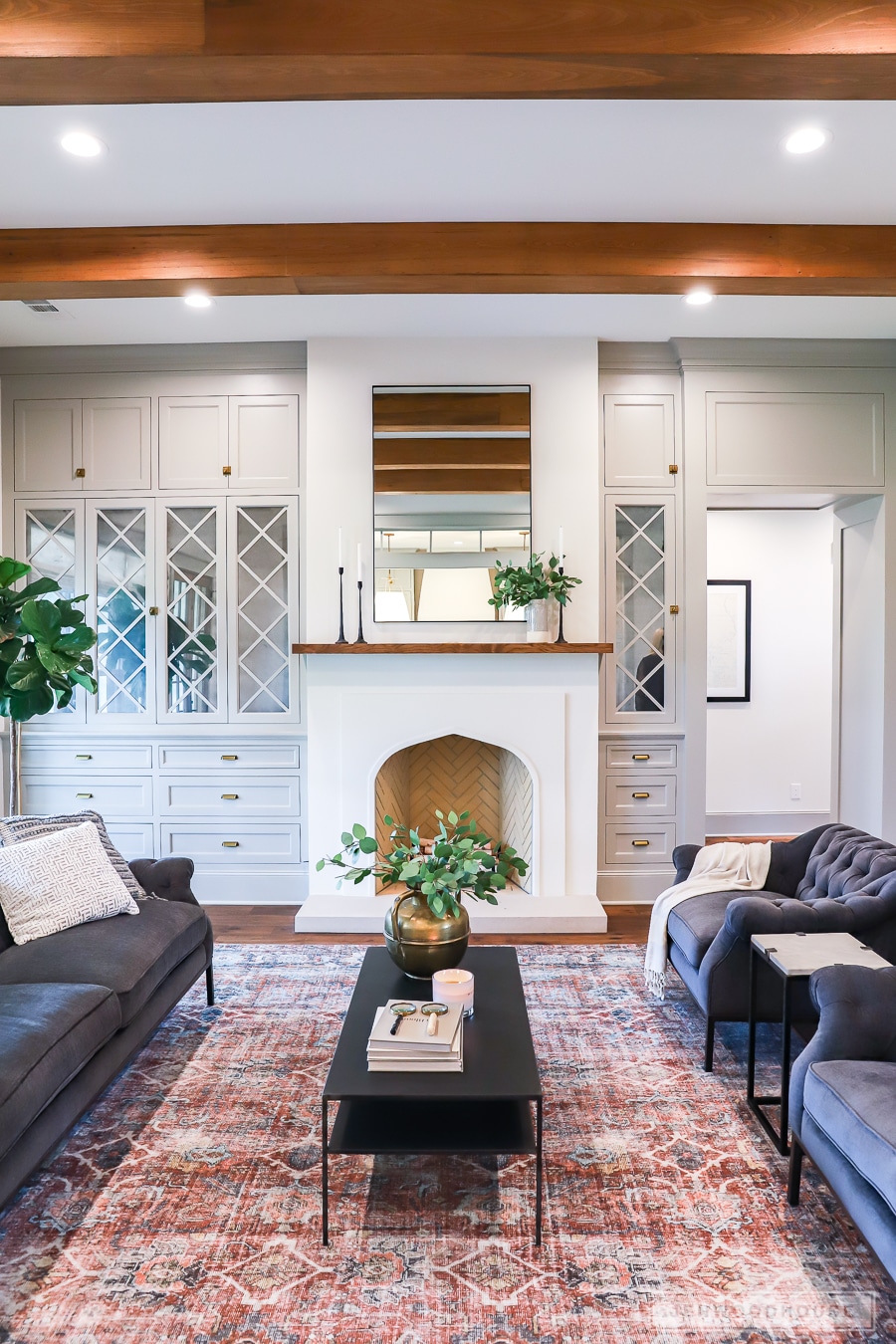 Across from the living room is the kitchen and breakfast area. How about that gorgeous marble backsplash?! I love that Joanna masterfully balances the crisp, cool whites and grays with that warm wood island and wide planked flooring.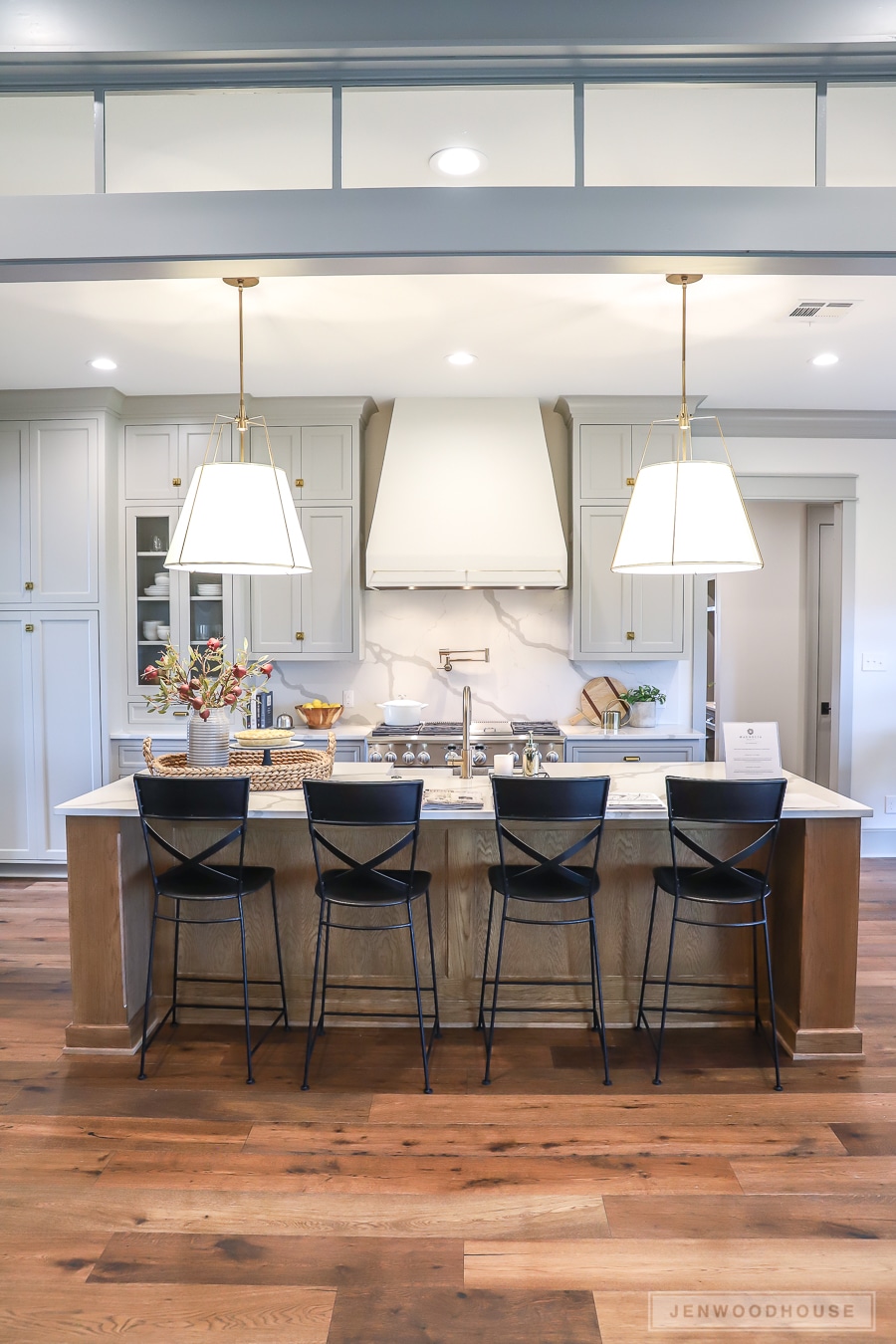 Let's take a closer look at that gorgeous marble, shall we? Notice the adorable cabinet pulls too! That color gray with the brass hardware is absolute perfection.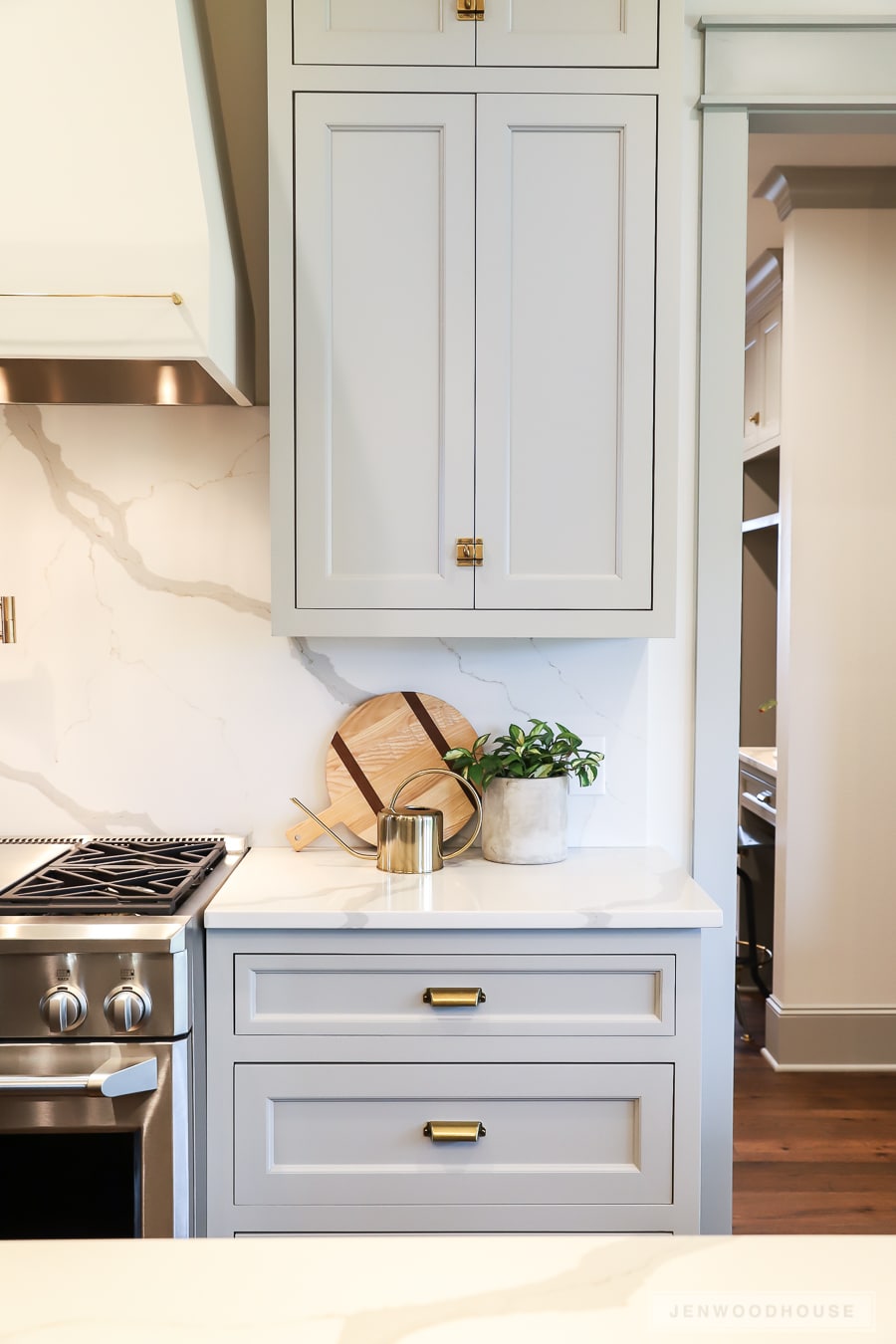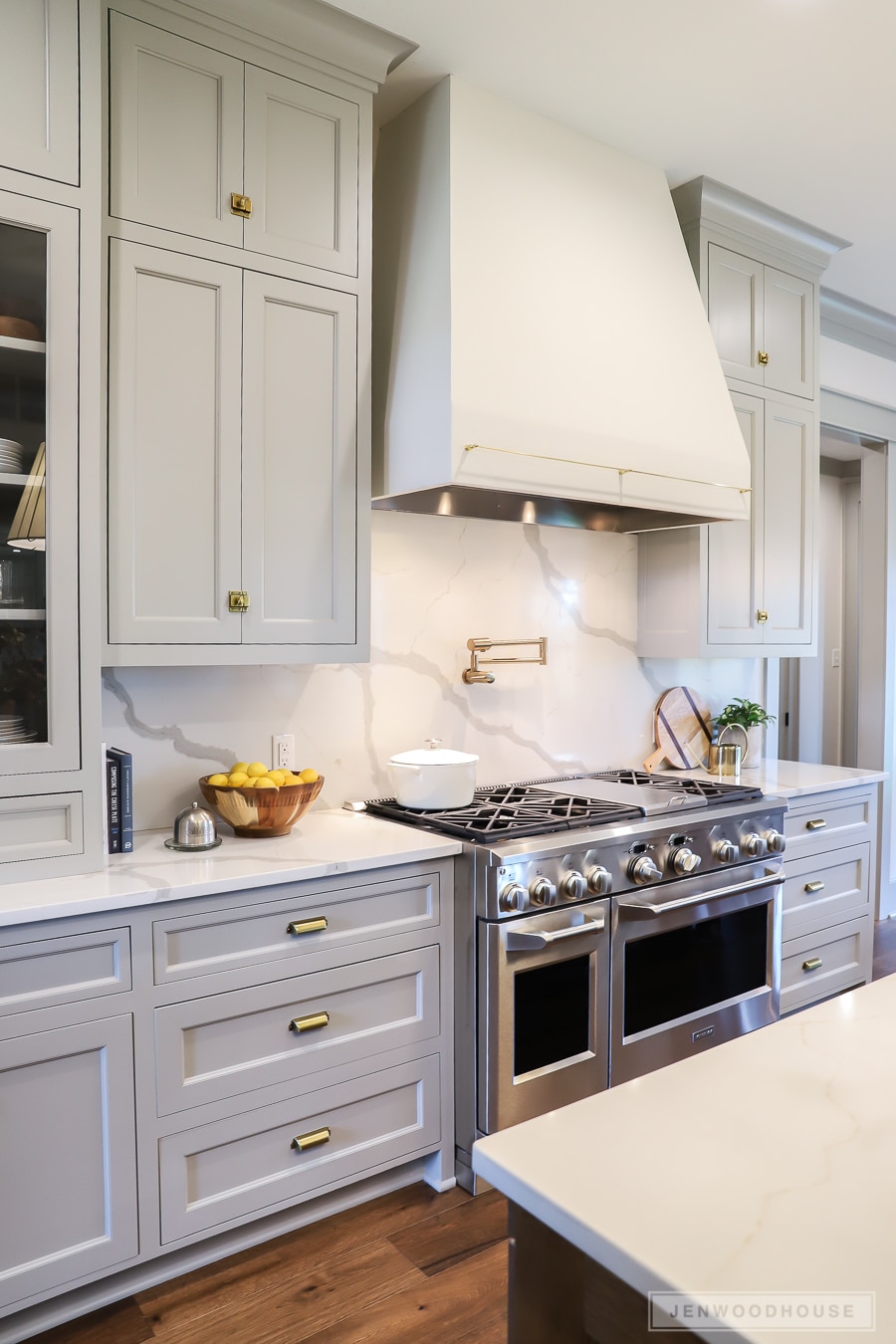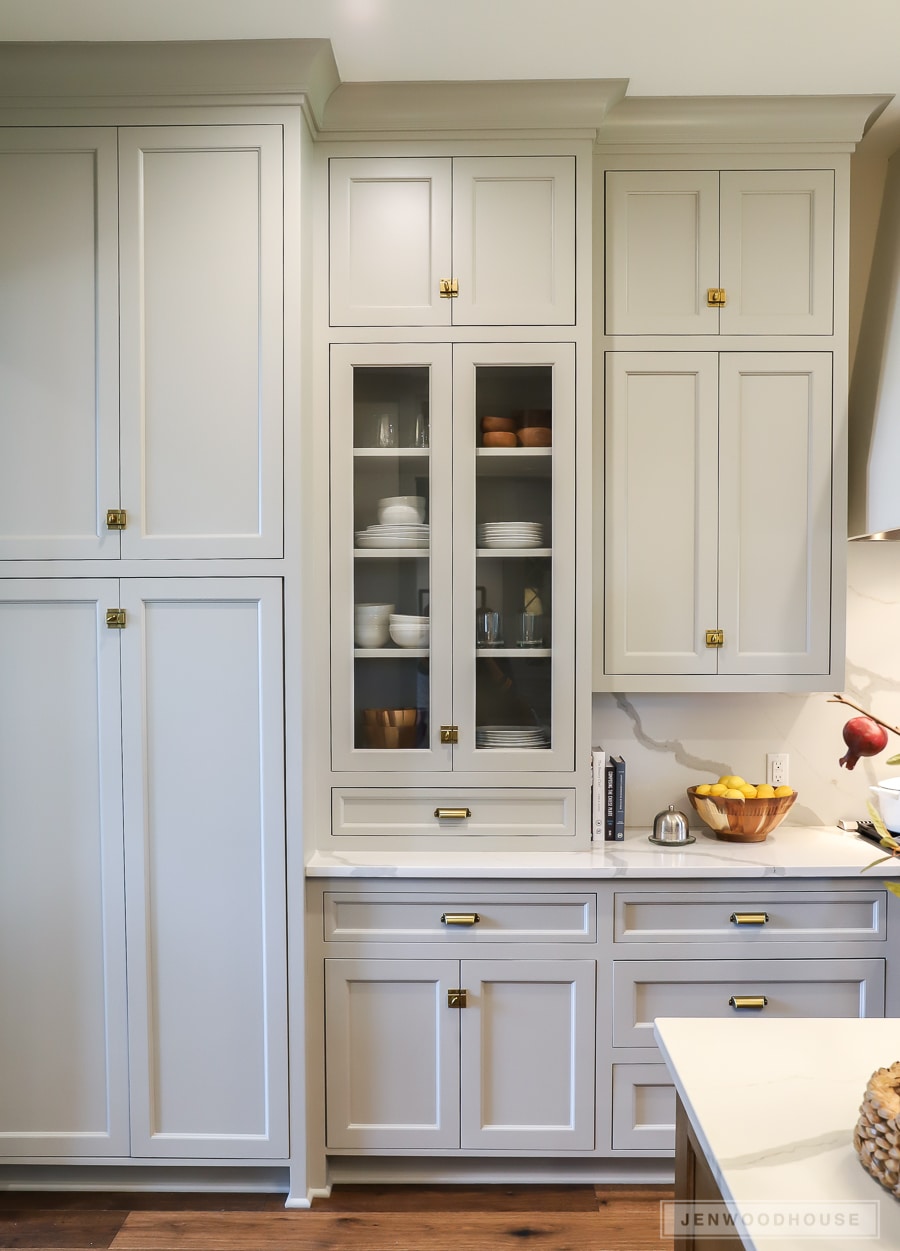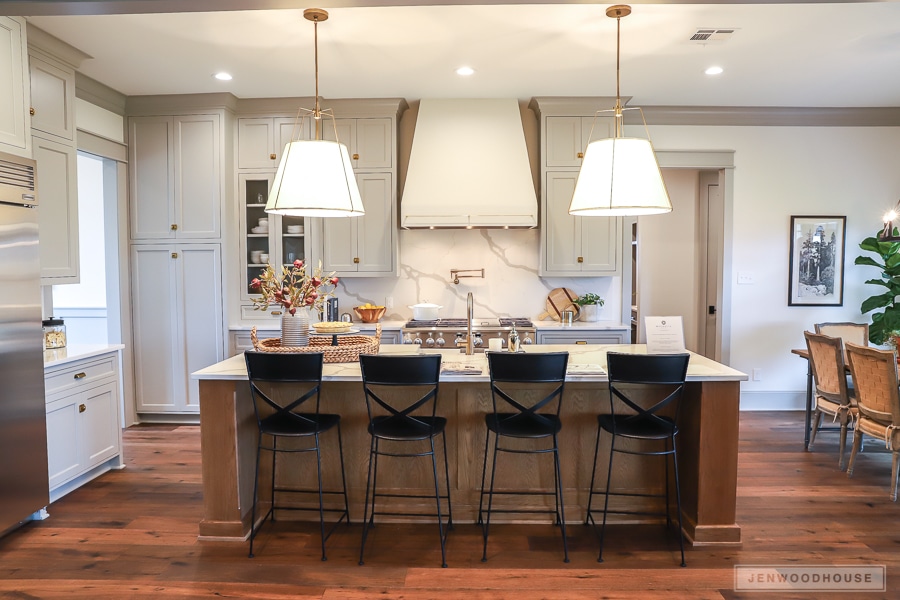 Right off the kitchen is a light-filled breakfast area: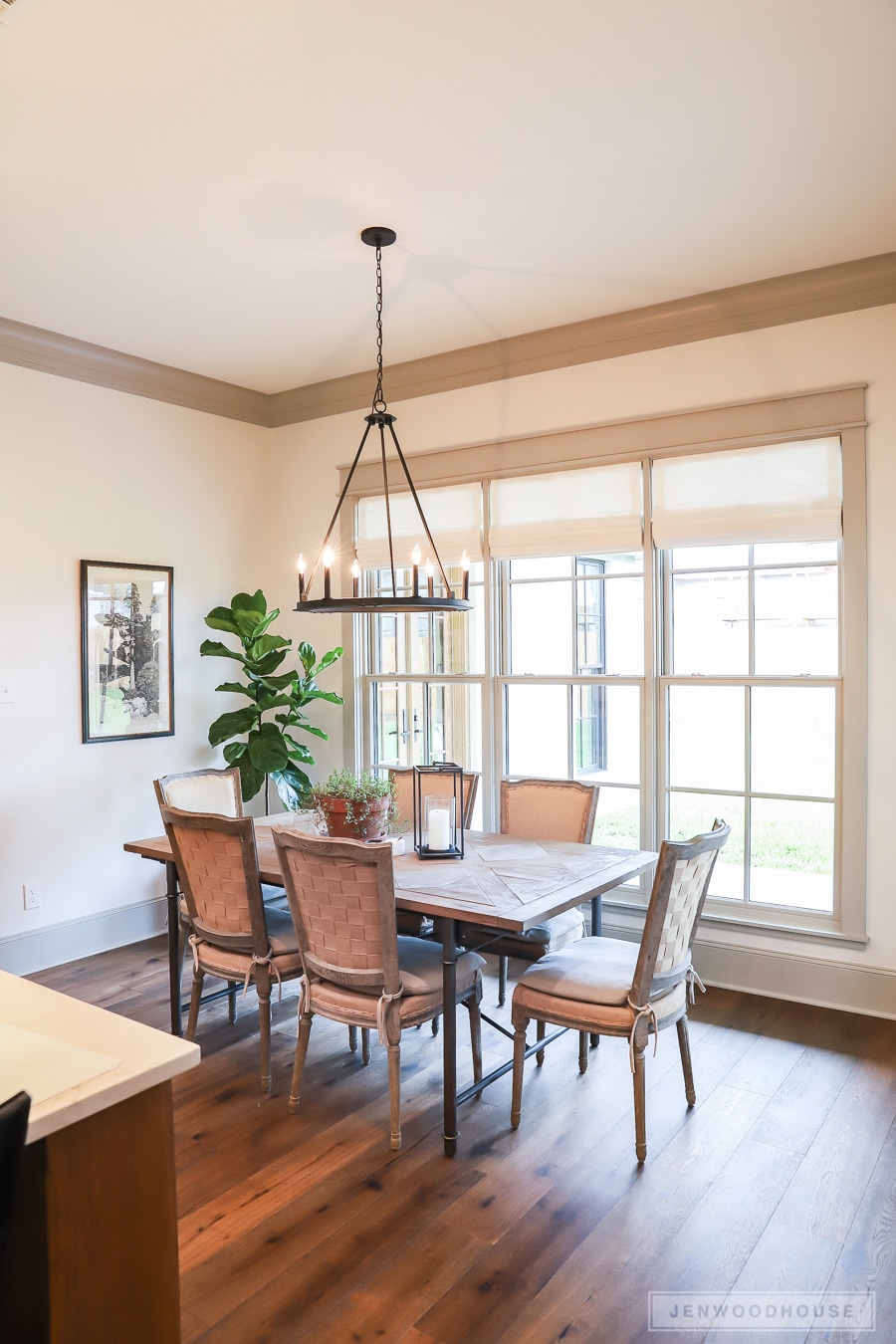 The master bedroom was my favorite room in the house – that ceiling is a real show-stopper: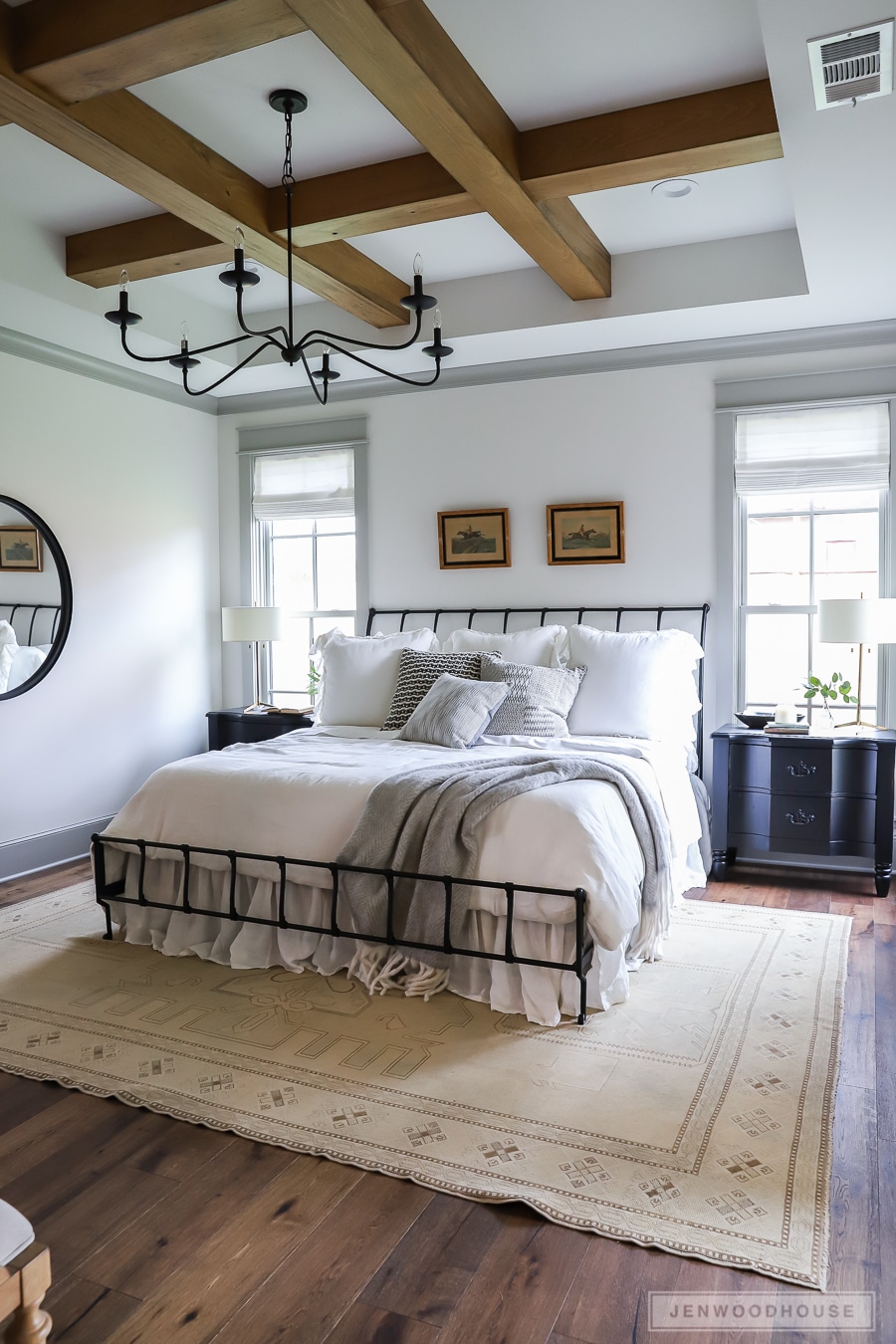 The master bathroom – love the double vanity – that wood tone is so yummy! I'm in love.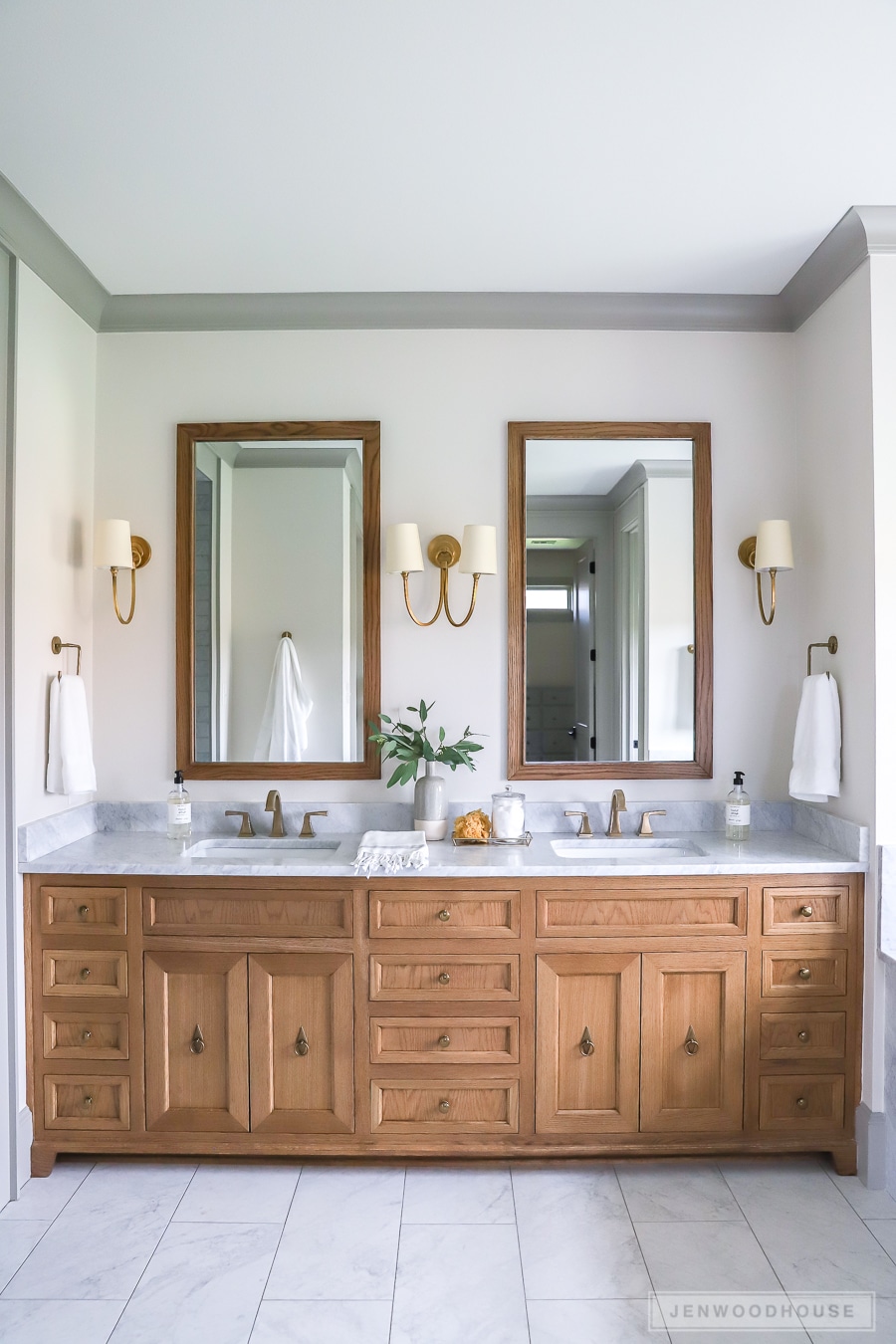 The tile, the chunky wood shelves, the bathtub… every detail is so elegant, yet not overly precious. Joanna Gaines has impeccable taste.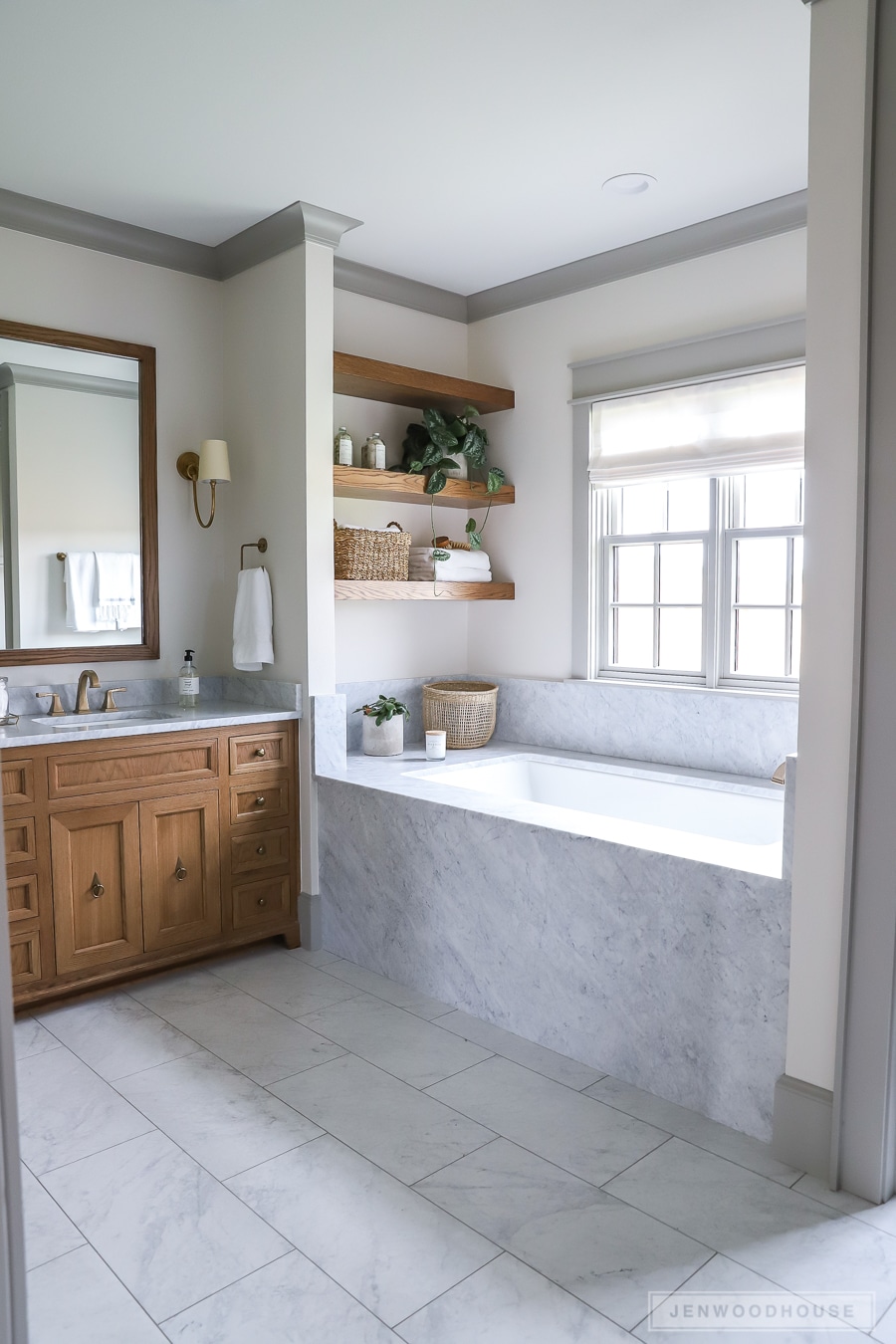 Okay, one last look at that gorgeous master bedroom…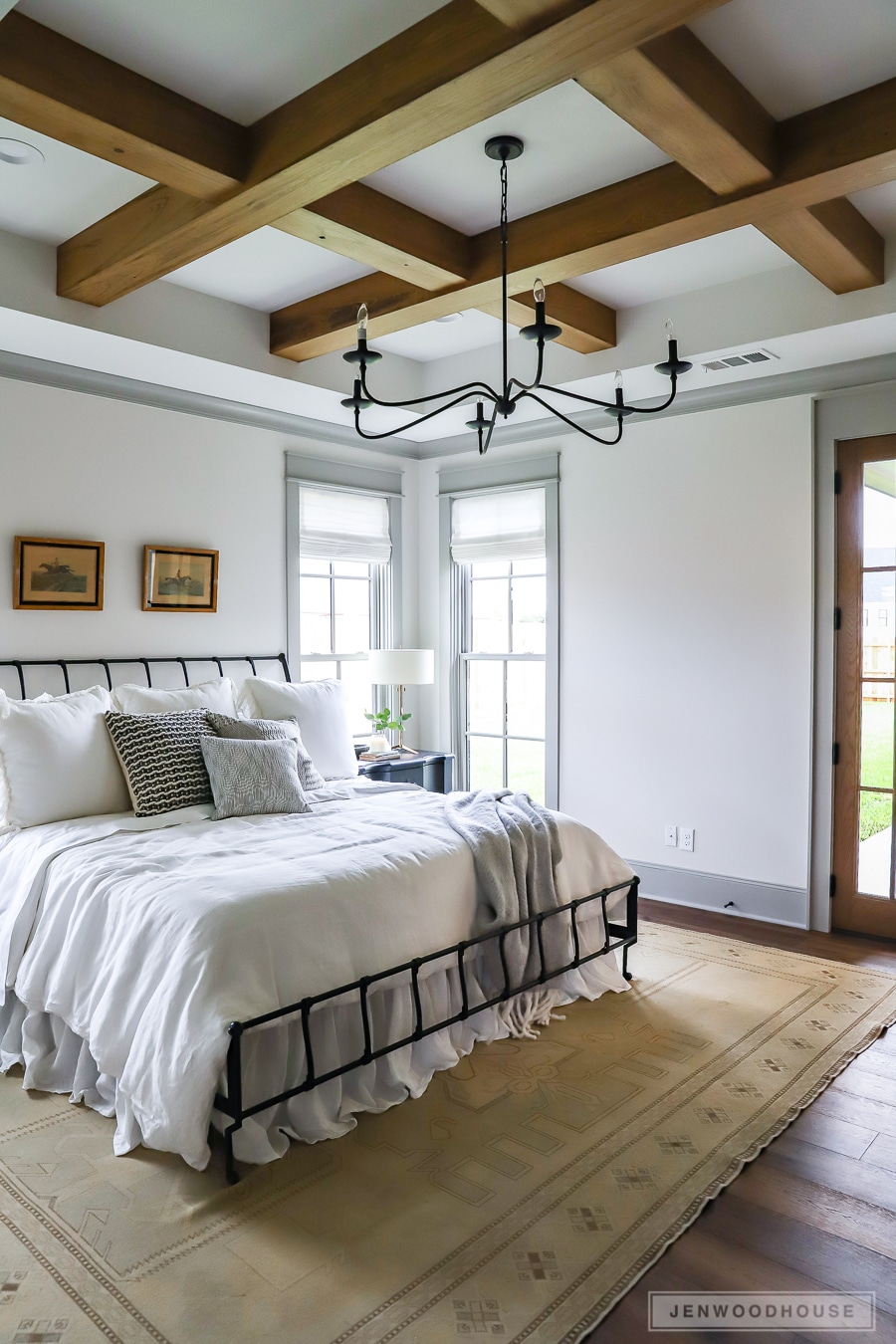 Here are a few other bathrooms in the home: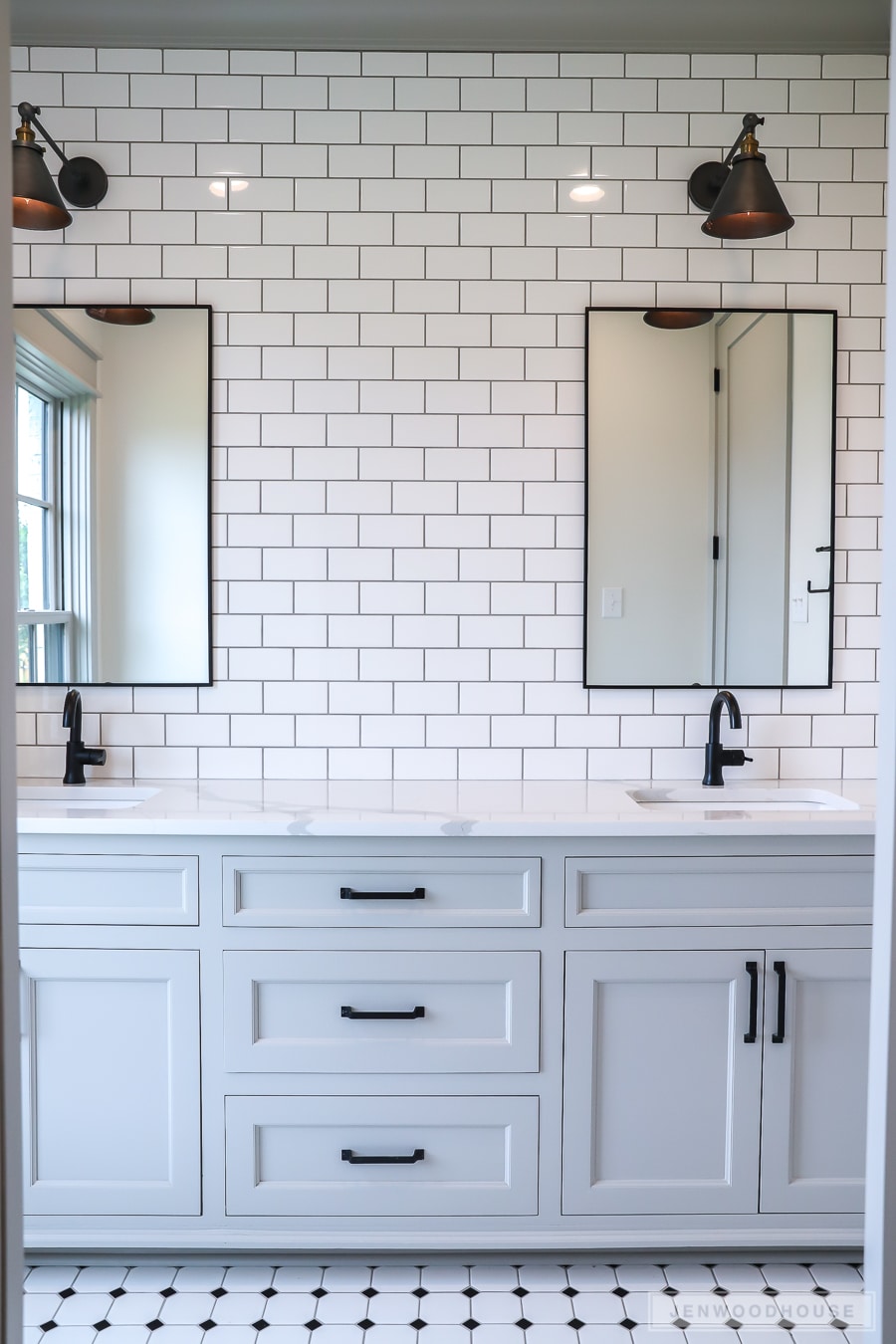 How charming is that gingham (buffalo check?) wallpaper? So sweet.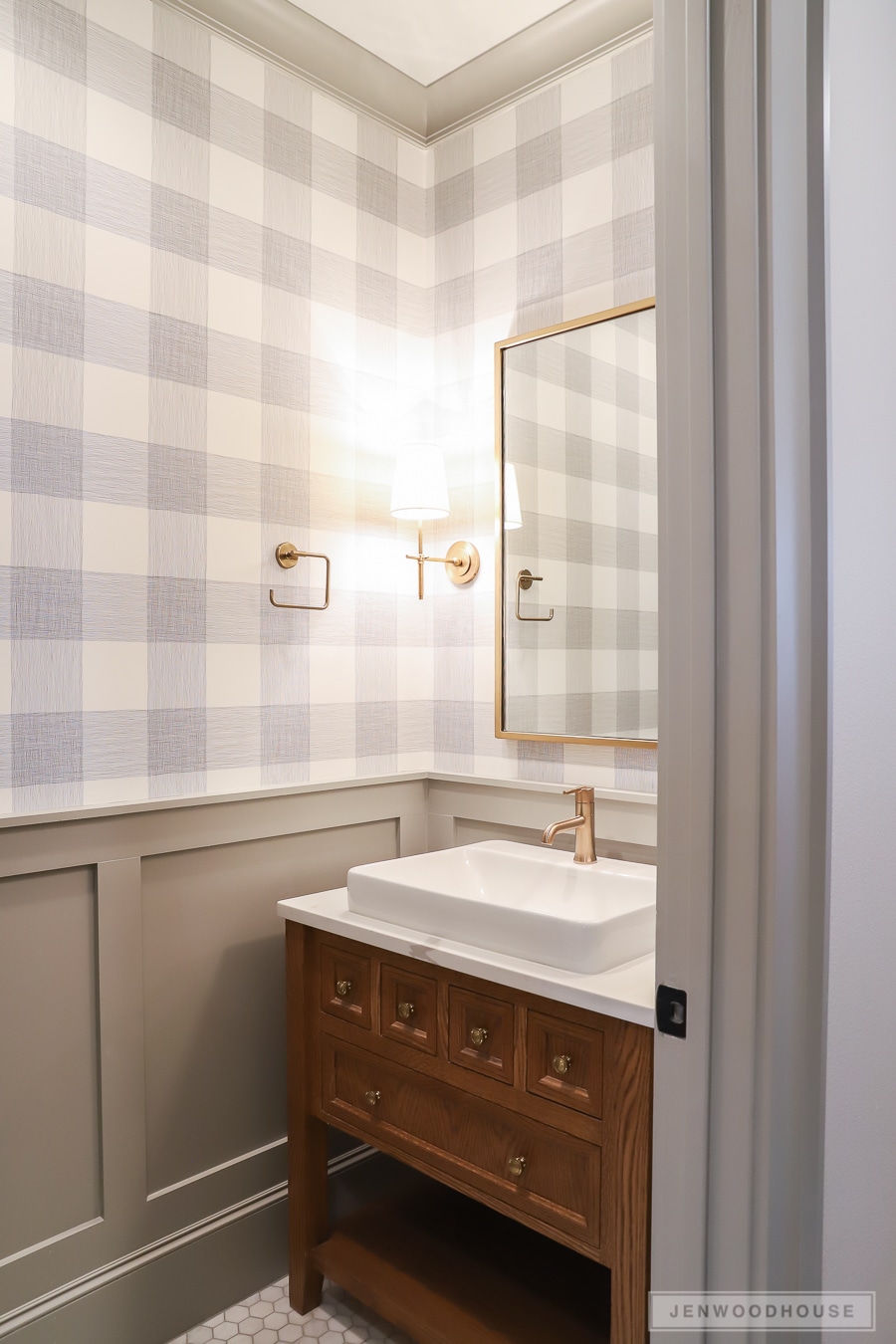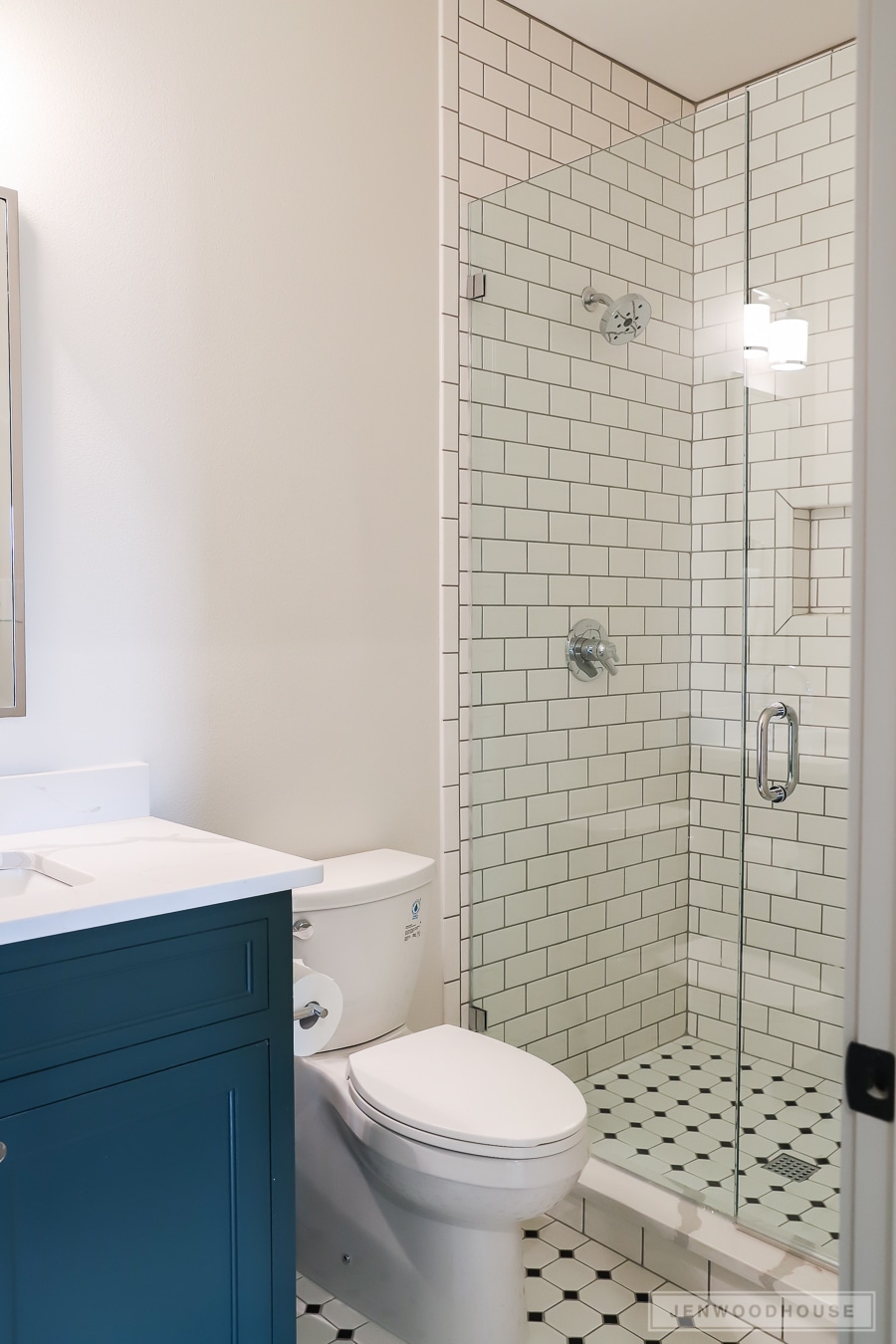 Nice, spacious laundry room: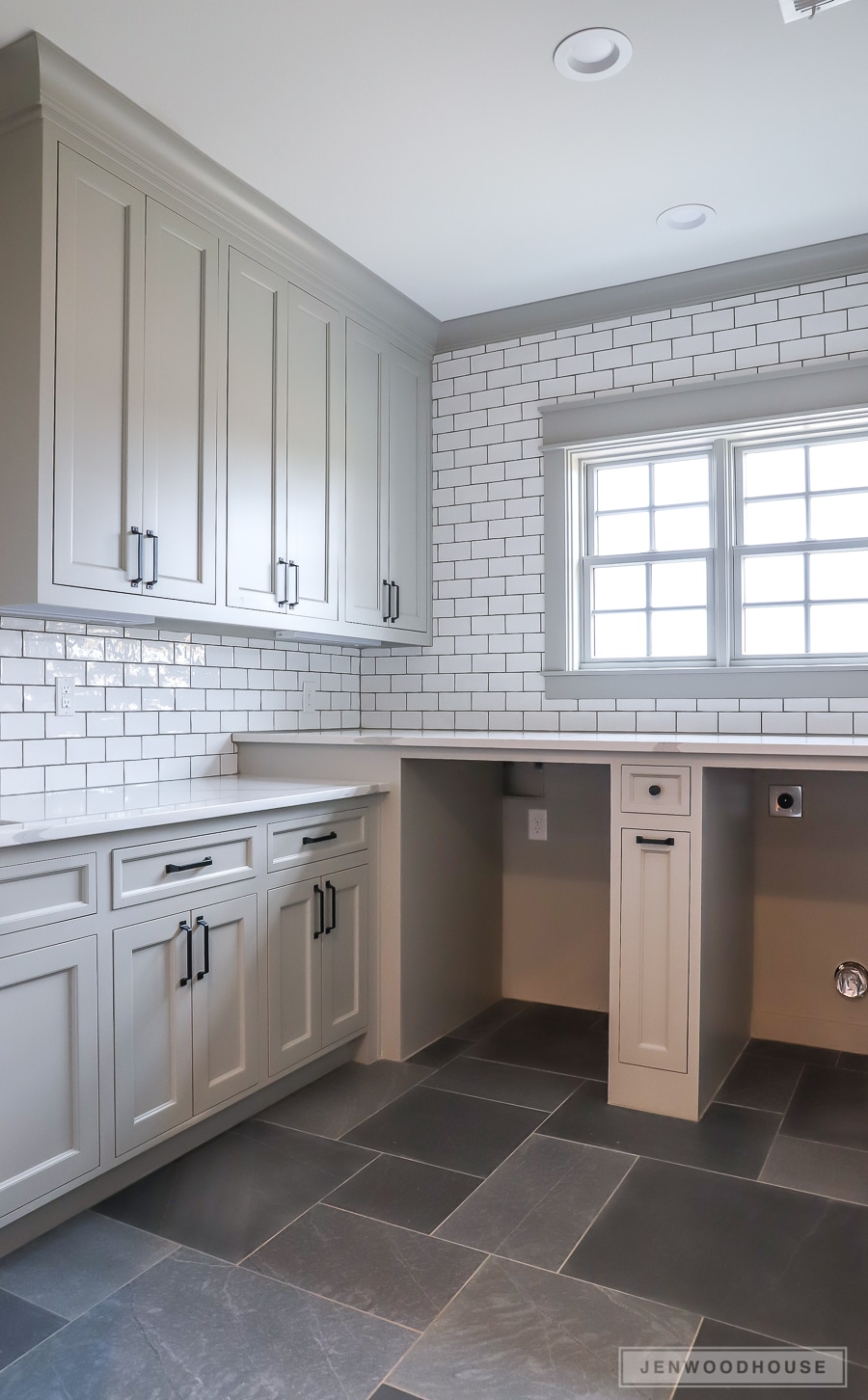 There was this little nook right off of the garage… super functional and cute!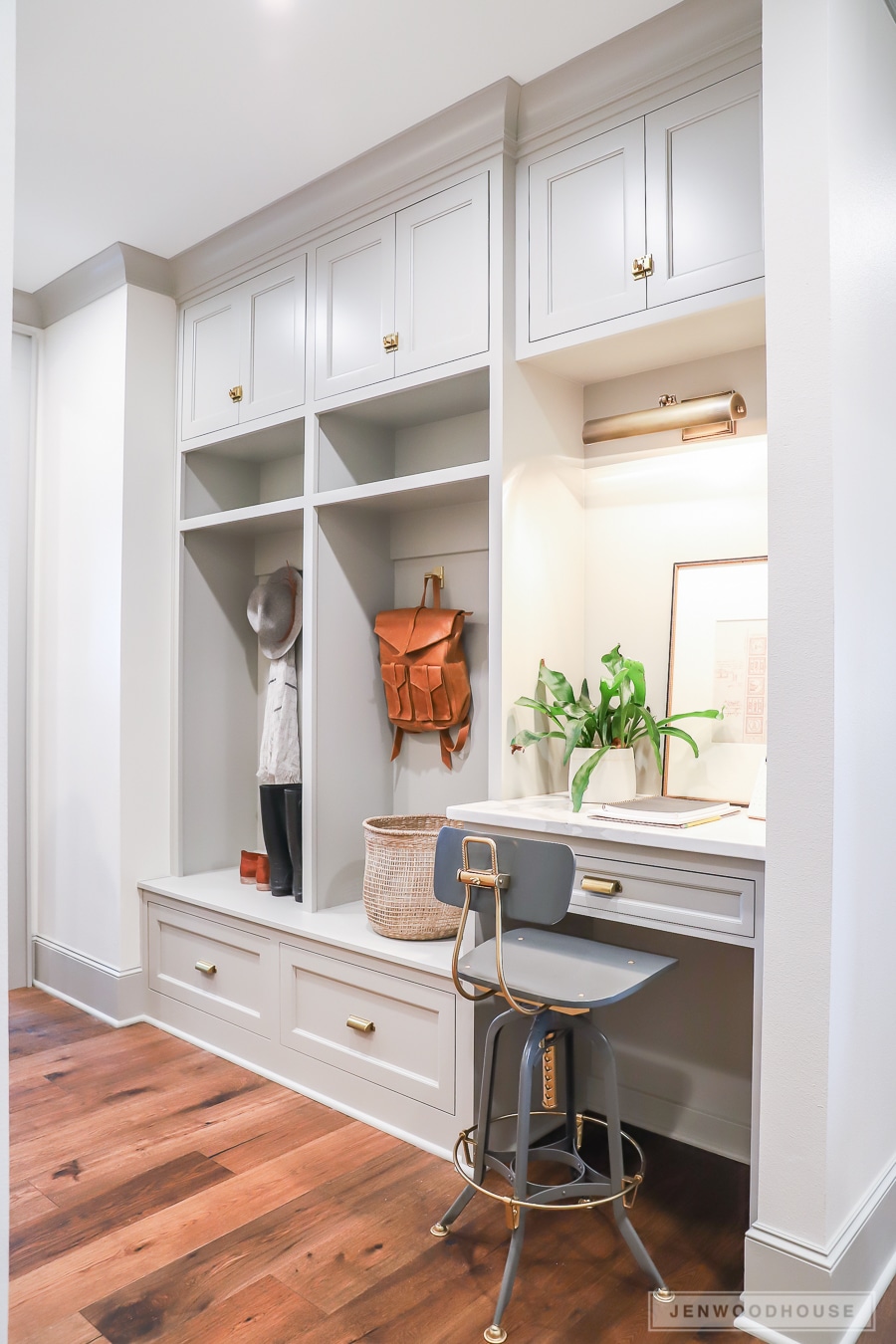 And finally, here we have the back patio with outdoor kitchen: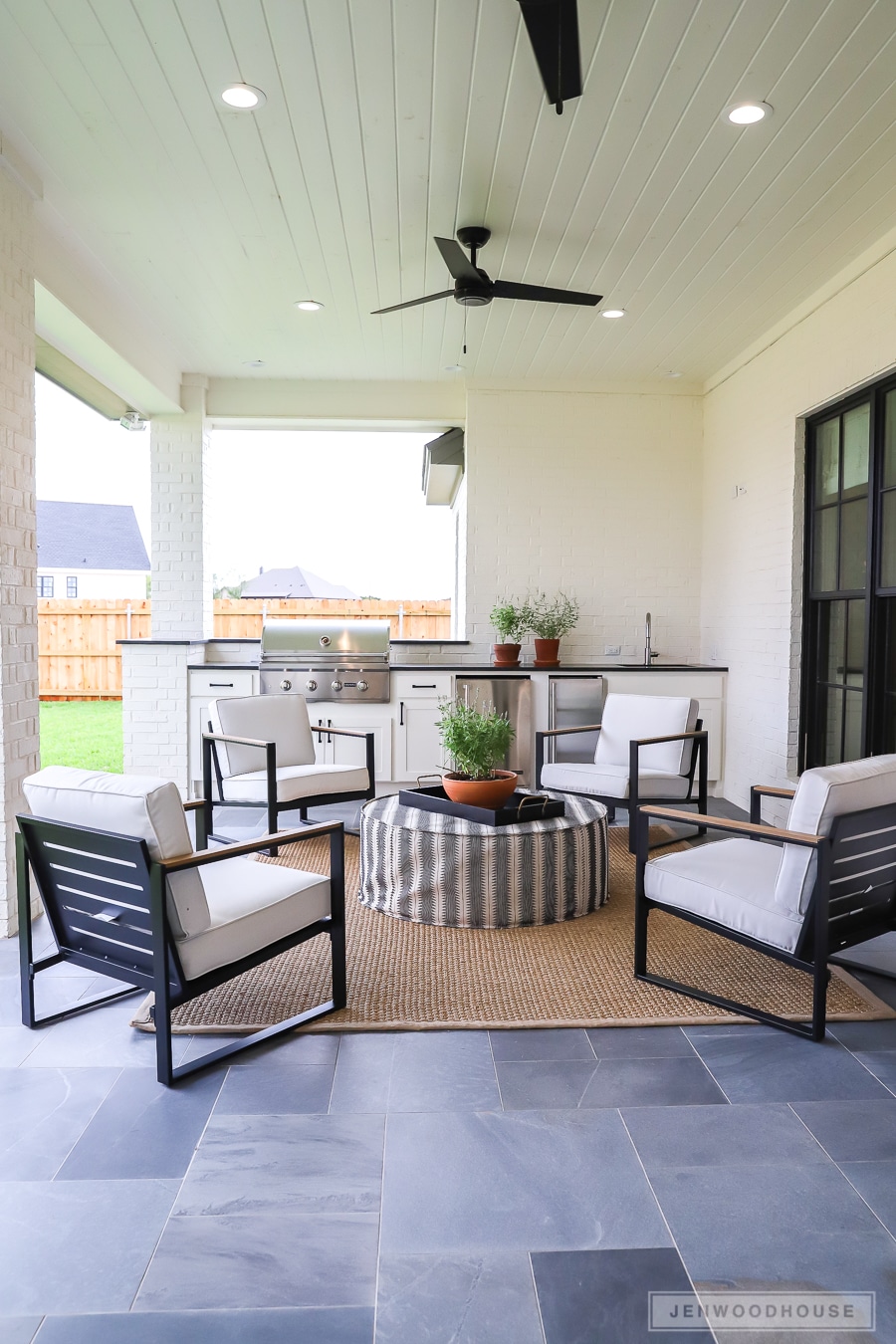 Let's move onto another favorite of today's tour… this next home is built by Bhayani Brothers Custom Homes. Noman, the builder was a delight to chat with. His wife is the architect, space planner, designer, and she chose all of these gorgeous details. Are you ready for this?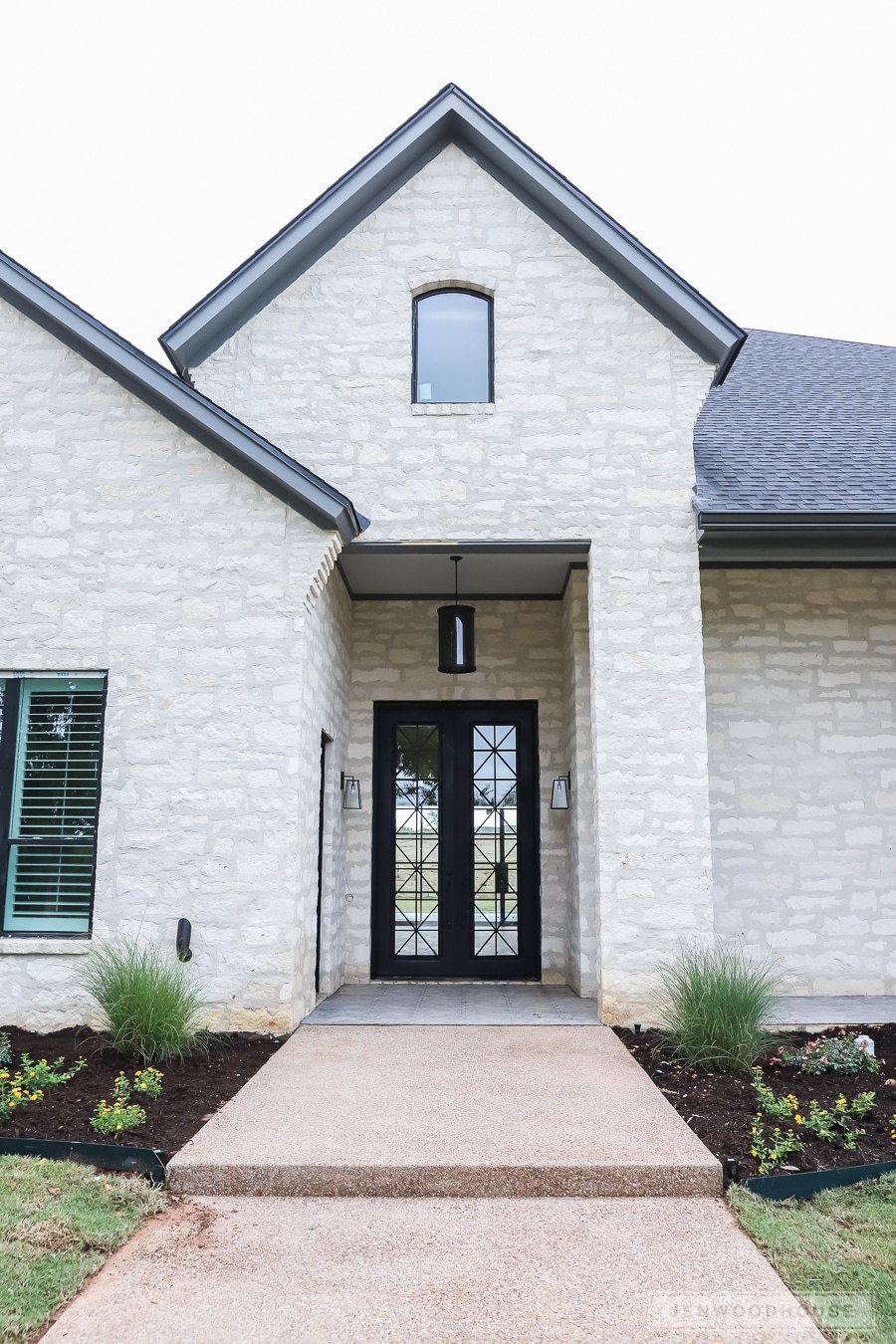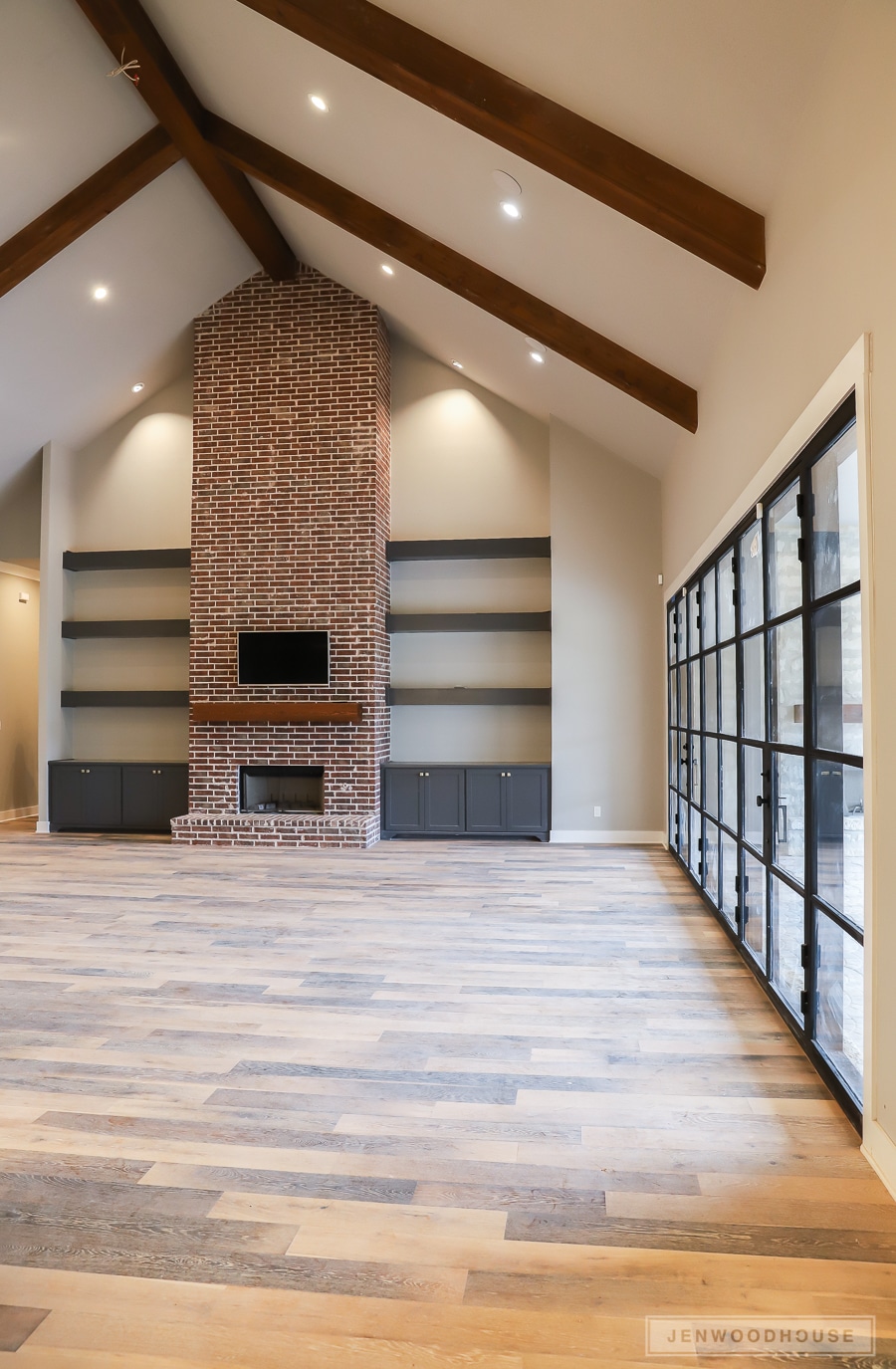 How amazing are these doors?!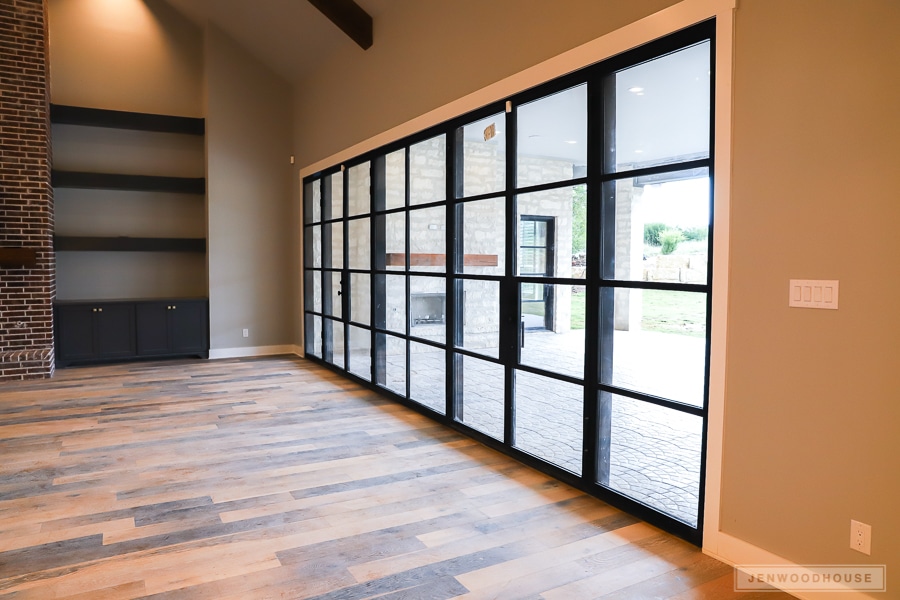 And can we please have a moment for this jaw-dropping kitchen? Perfection.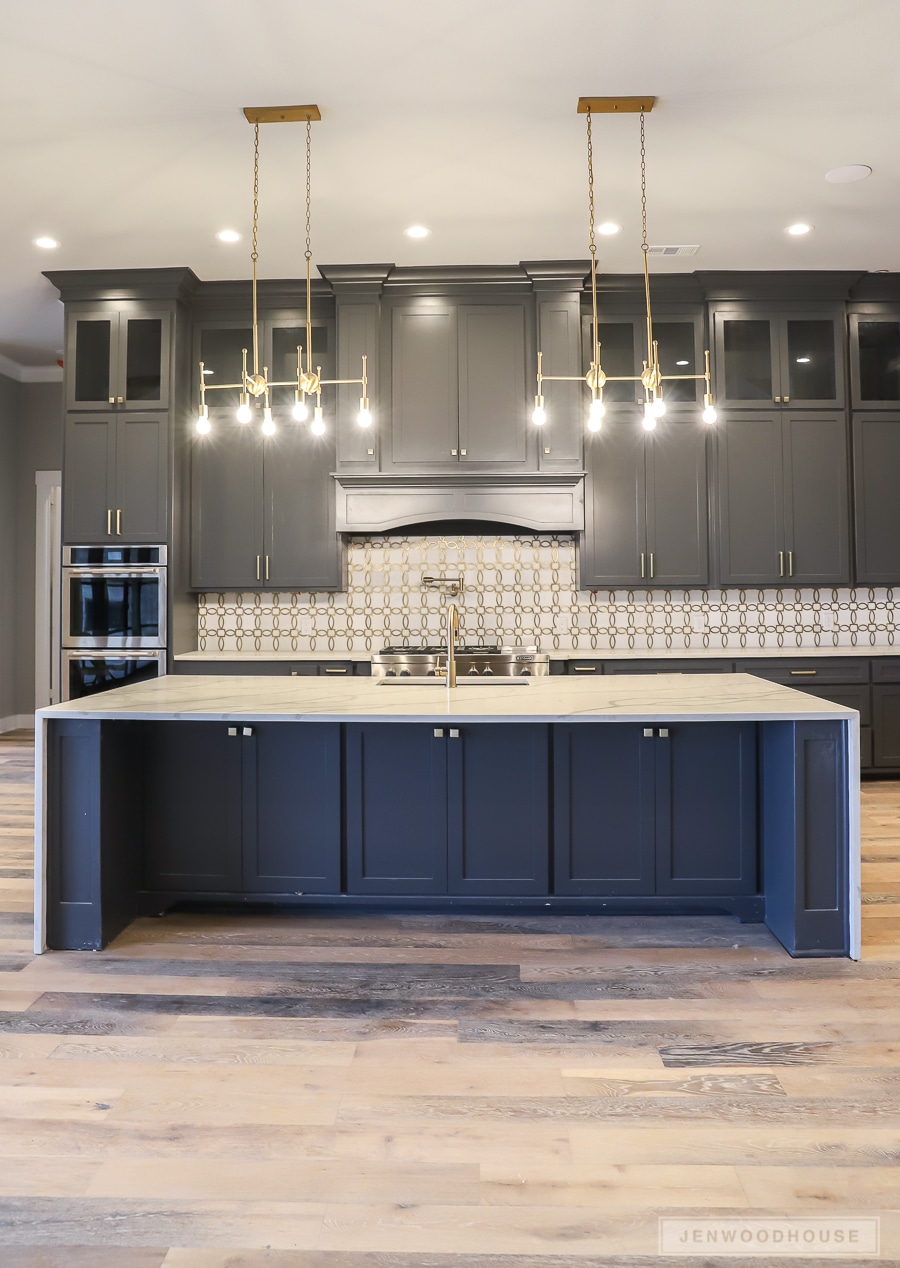 Here's a closer look… I can't even handle it. This beautiful backsplash is giving me life.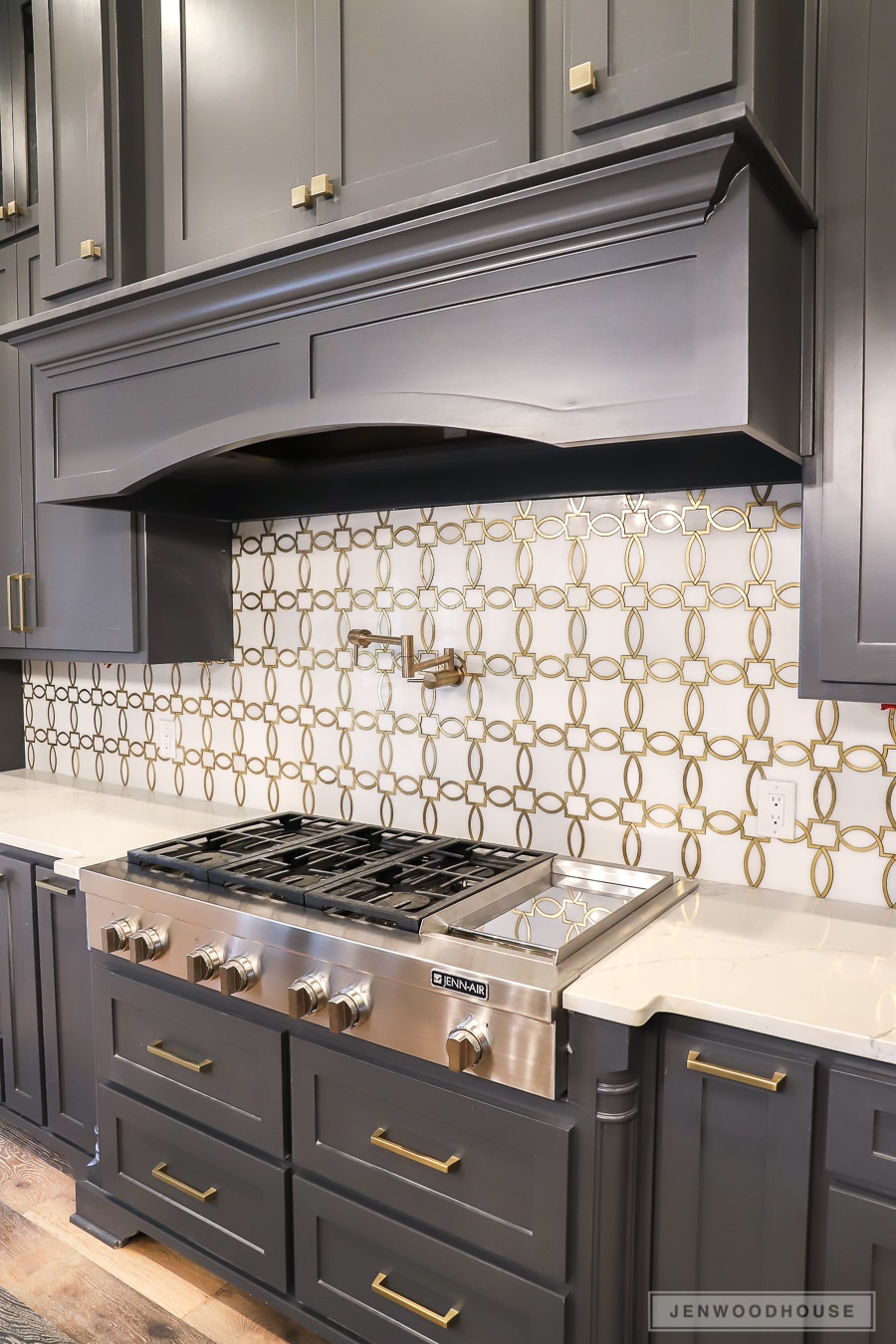 Hello gorgeous quartz waterfall island. I can't even.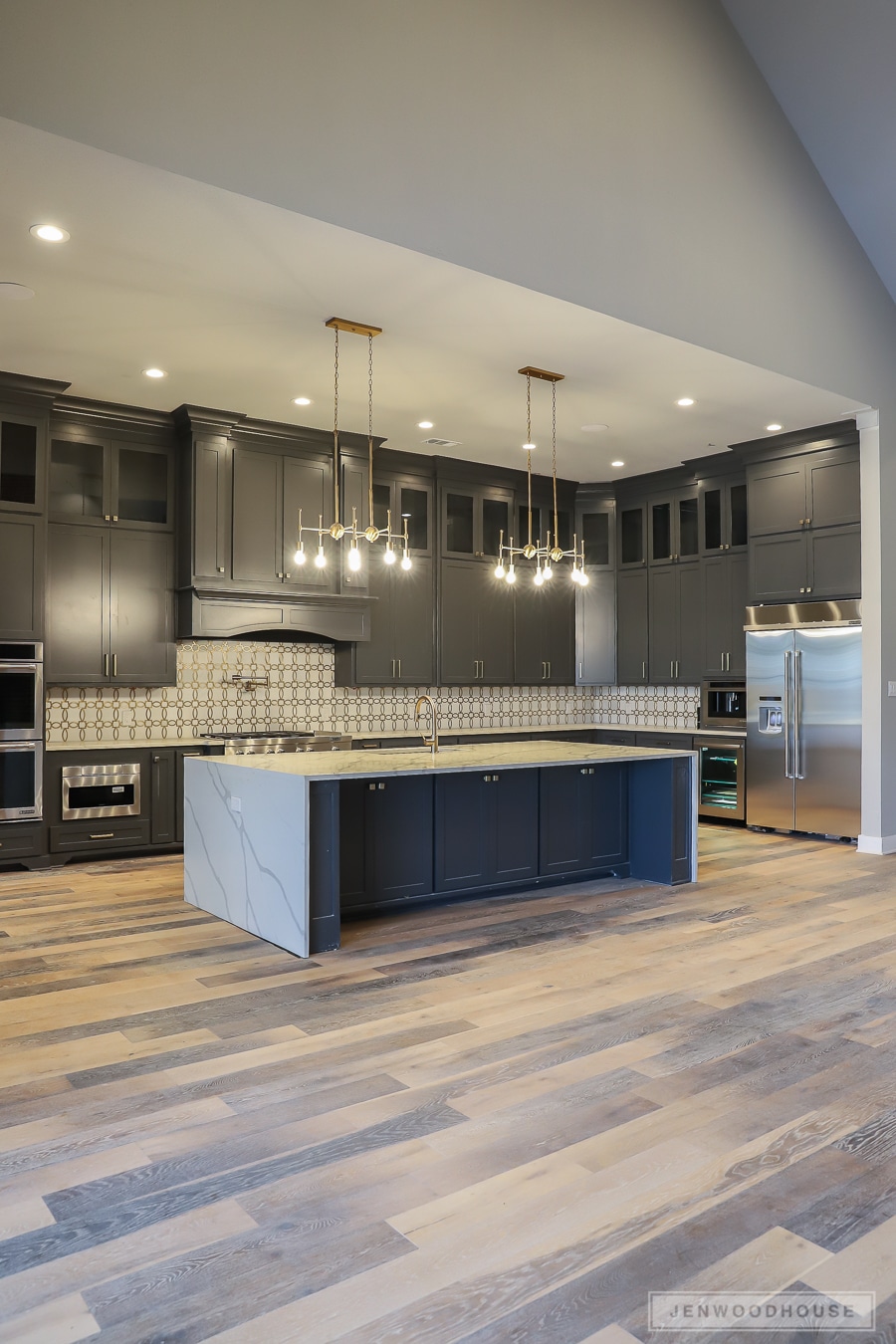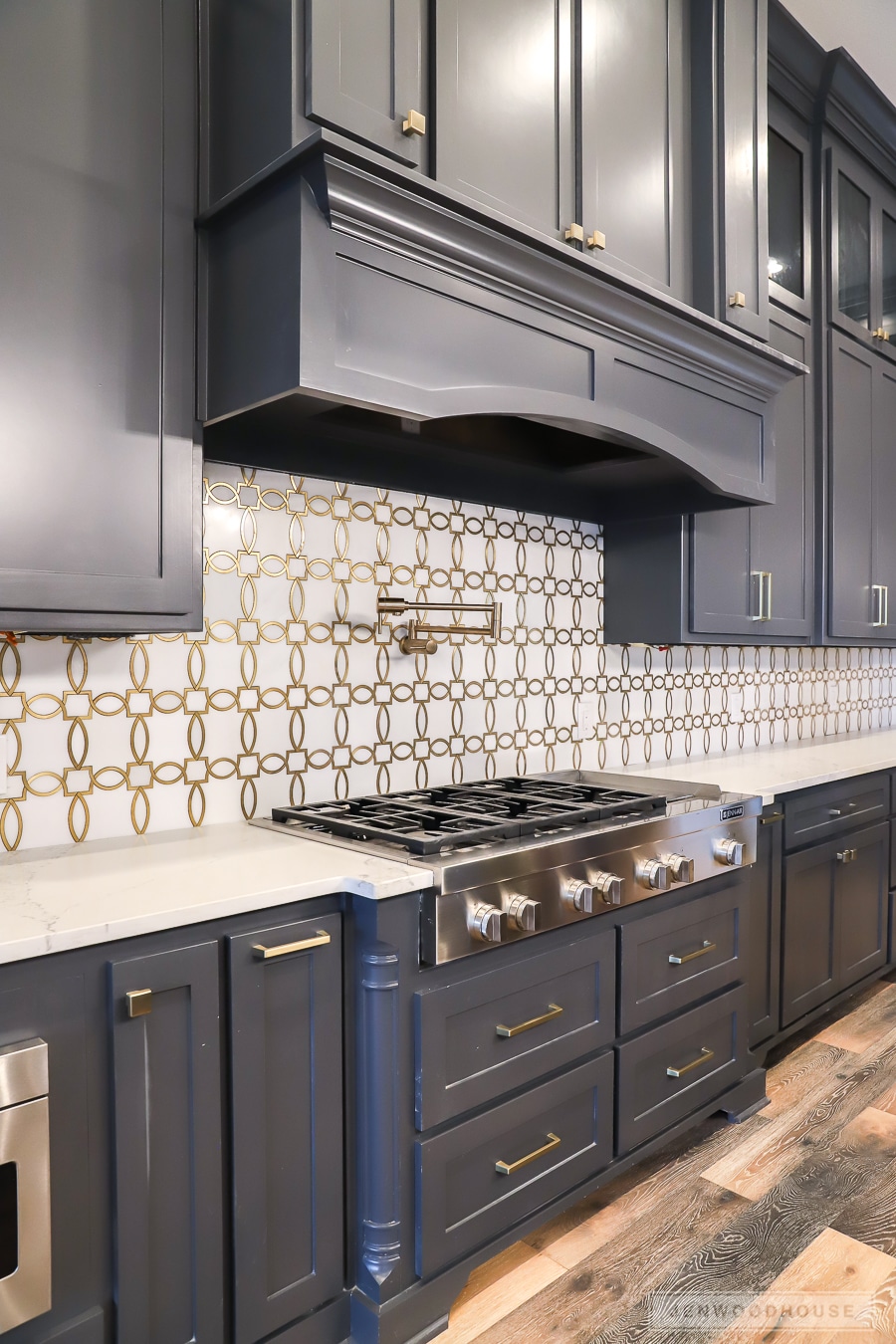 Off to one side of the kitchen is the breakfast area with this neat little lounge area.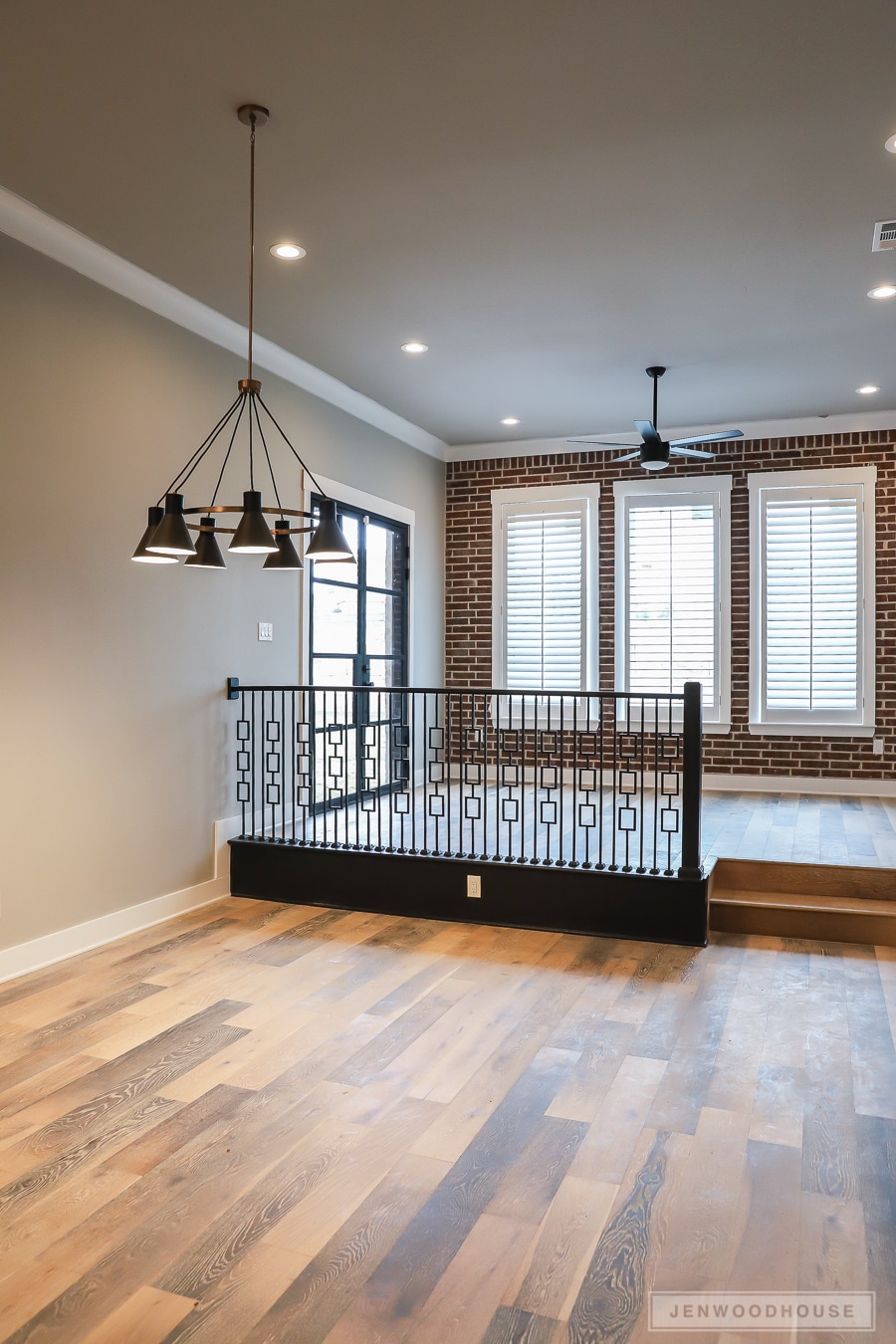 Let's head to the master bathroom… wait for it…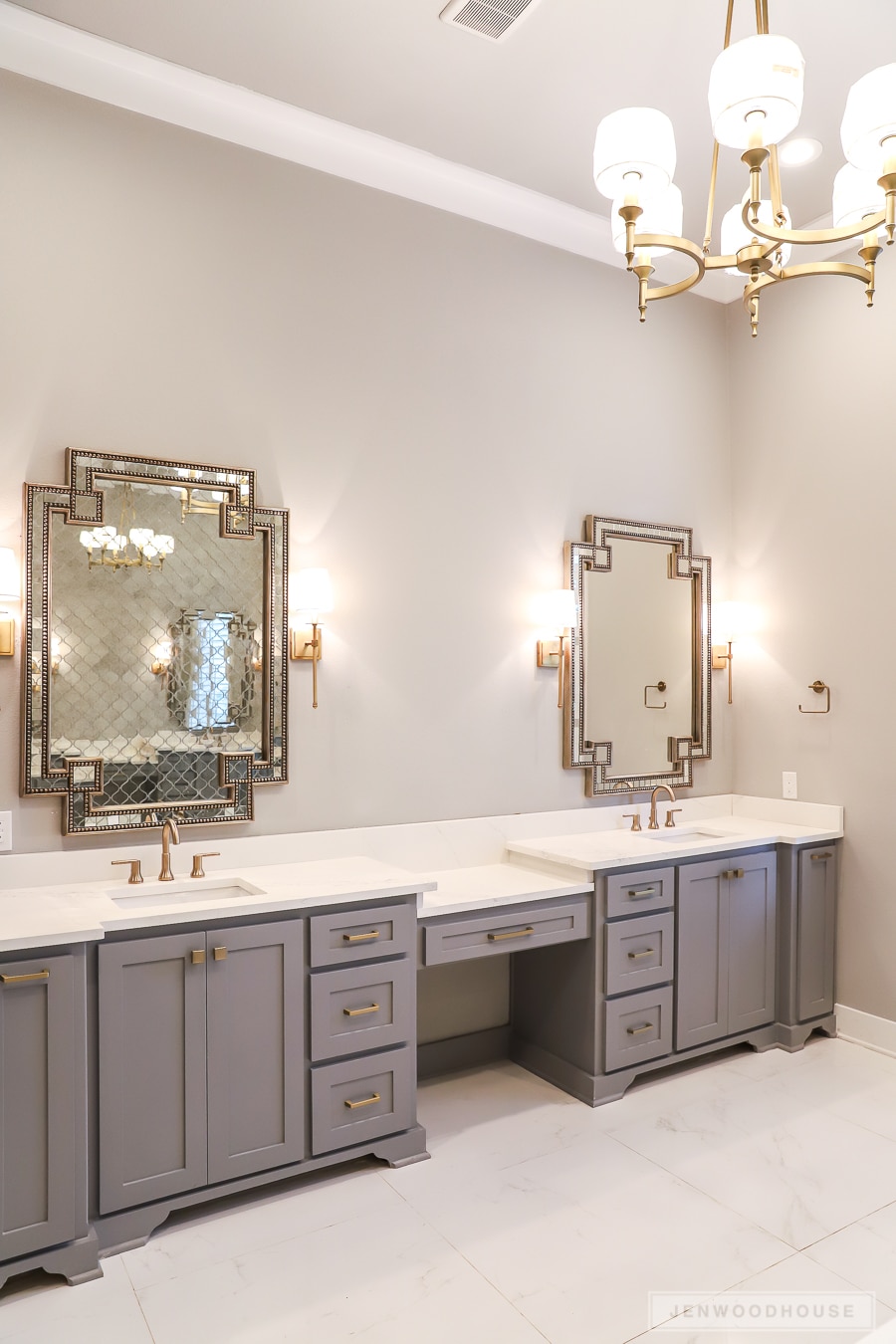 This mirrored arabesque tile! WHAT.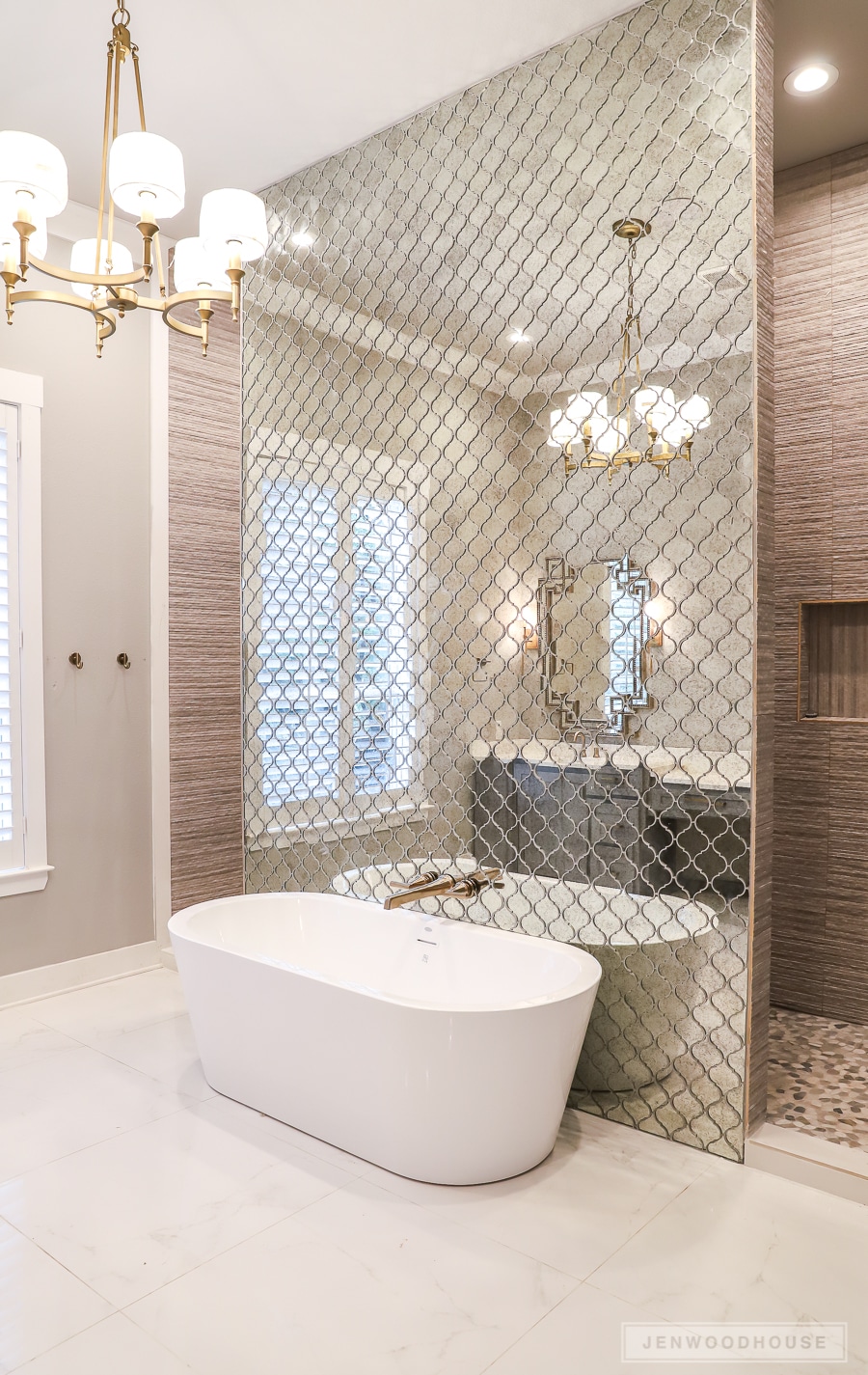 And tucked behind the modern bathtub is this awesome walk-through shower with dual shower heads: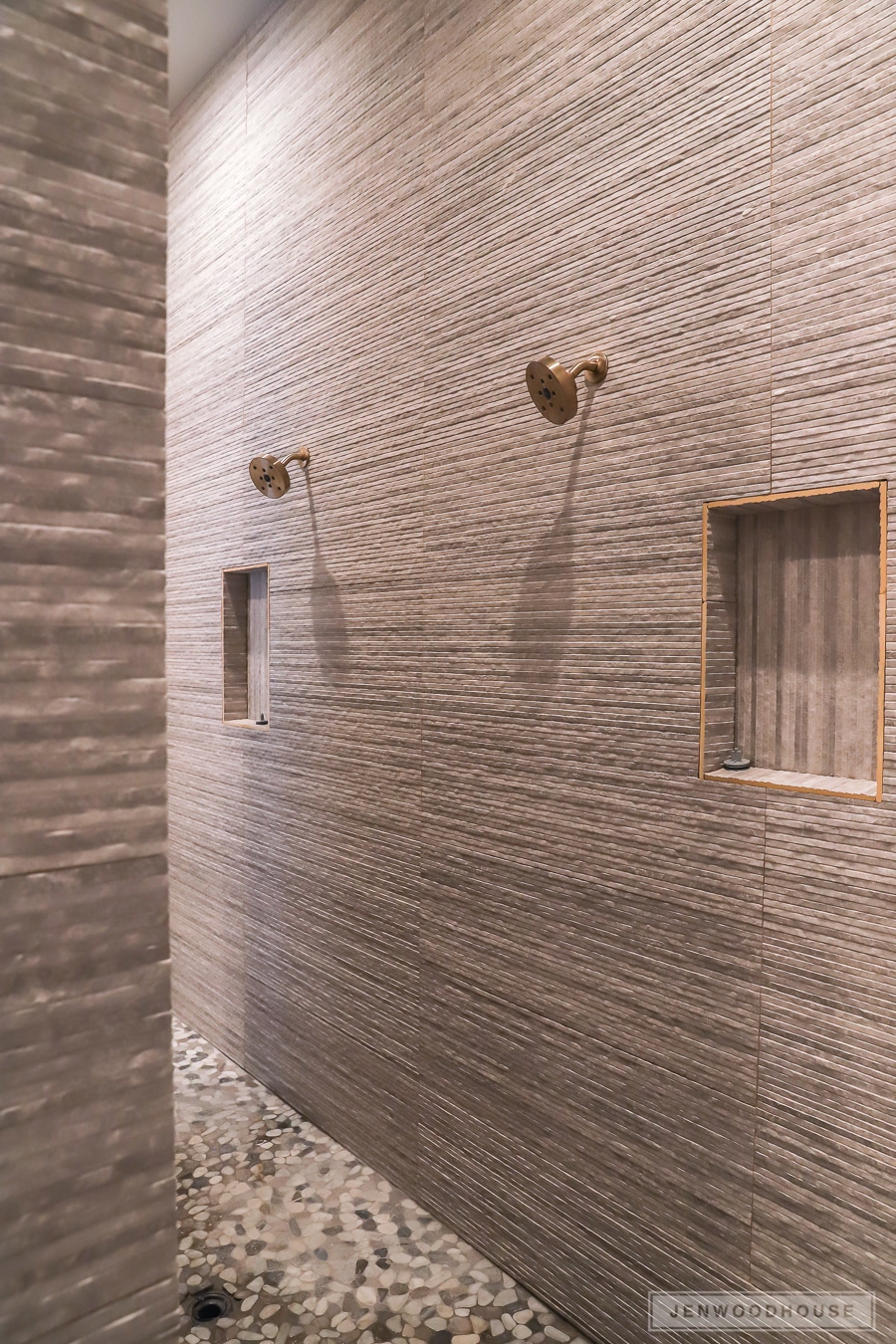 Hope you enjoyed this little tour of the 2018 Parade of Homes in Waco, Texas! For more info and to see more homes on the list, visit The Heart of Texas Builders Association 2018 Parade of Homes website.