In case you missed it, part 1 of the Bar Cabinet Brainstorm is here.
So, after mulling it over for a few days, I've finally come up with my inspiration piece for the Hubs' bar cabinet! It was love at first sight when I laid eyes on this Printmaker's Sideboard from Restoration Hardware: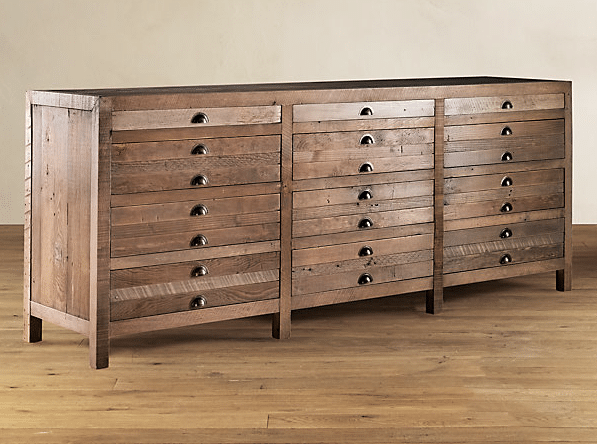 Pick your jaw up off the floor for a second and focus: this beauty will set you back about $1300-$1600. Yep, never gonna happen (especially when I'd much rather try my hand at building one myself!). Besides, to make it work for us, we'd need some cabinet space instead of all those drawers. So I broke out the sketchpad and started brainstorming… if I could make the top 3 drawers real drawers and make the rest of it cabinets with faux-front drawers, that would be ideal (and a million times less tedious to build!). Here's the rough sketch I came up with: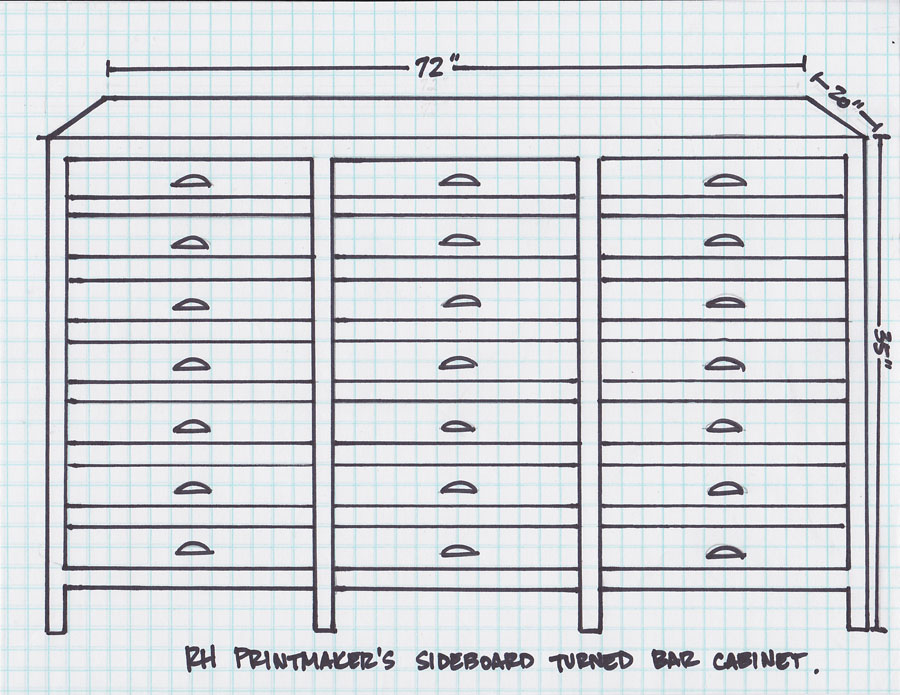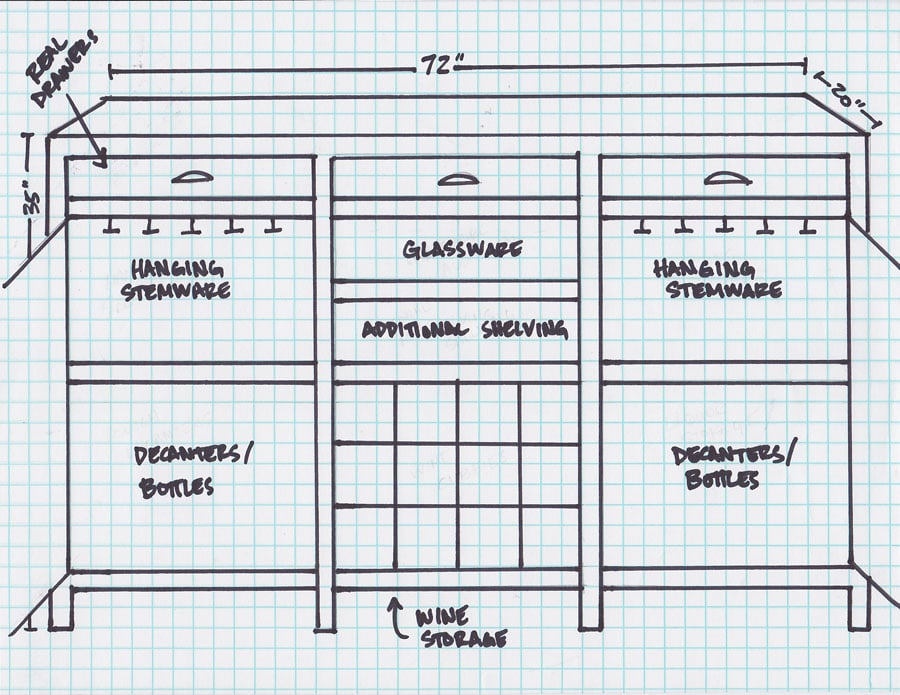 Obviously, this isn't to scale and I haven't determined exact measurements of everything just yet – I just wanted to create a rough draft to flesh out my initial ideas. The top 3 drawers would be real drawers to house wine openers and other various bar tools, while the rest of the drawers would be faux-front drawers that disguise cabinet space. The bottom shelves on the left and right sides would have to be tall enough to house liquor bottles and the Hubs' scotch decanters and the middle cabinet would be for wine storage, with an additional shelf, just for miscellaneous glassware and other things. The top shelves on the left and right sides would house hanging stemware.
Also, this piece will be huge, so I plan on using it as a traditional sideboard as well. There will be more than enough space to store extra place settings, silverware, and serving platters. We'll get the best of both worlds: Hubs will get his special scotch storage area and I won't lose the capabilities of a traditional sideboard! It's a win-win!
I'm so inspired and excited, but a little lot intimidated by the whole project – wish me luck!