Now that we've revealed our primary bathroom remodel (check it out here, if you missed it!), inquiring minds want to know… how much did it cost? My initial budget estimation was around $20k, after a quick Google search showed that average bathroom remodel costs in the United States can range anywhere from $15,000 to upwards of $50,000! And with labor and material costs currently at an all-time high, I wasn't sure if that $20k budget was even realistic.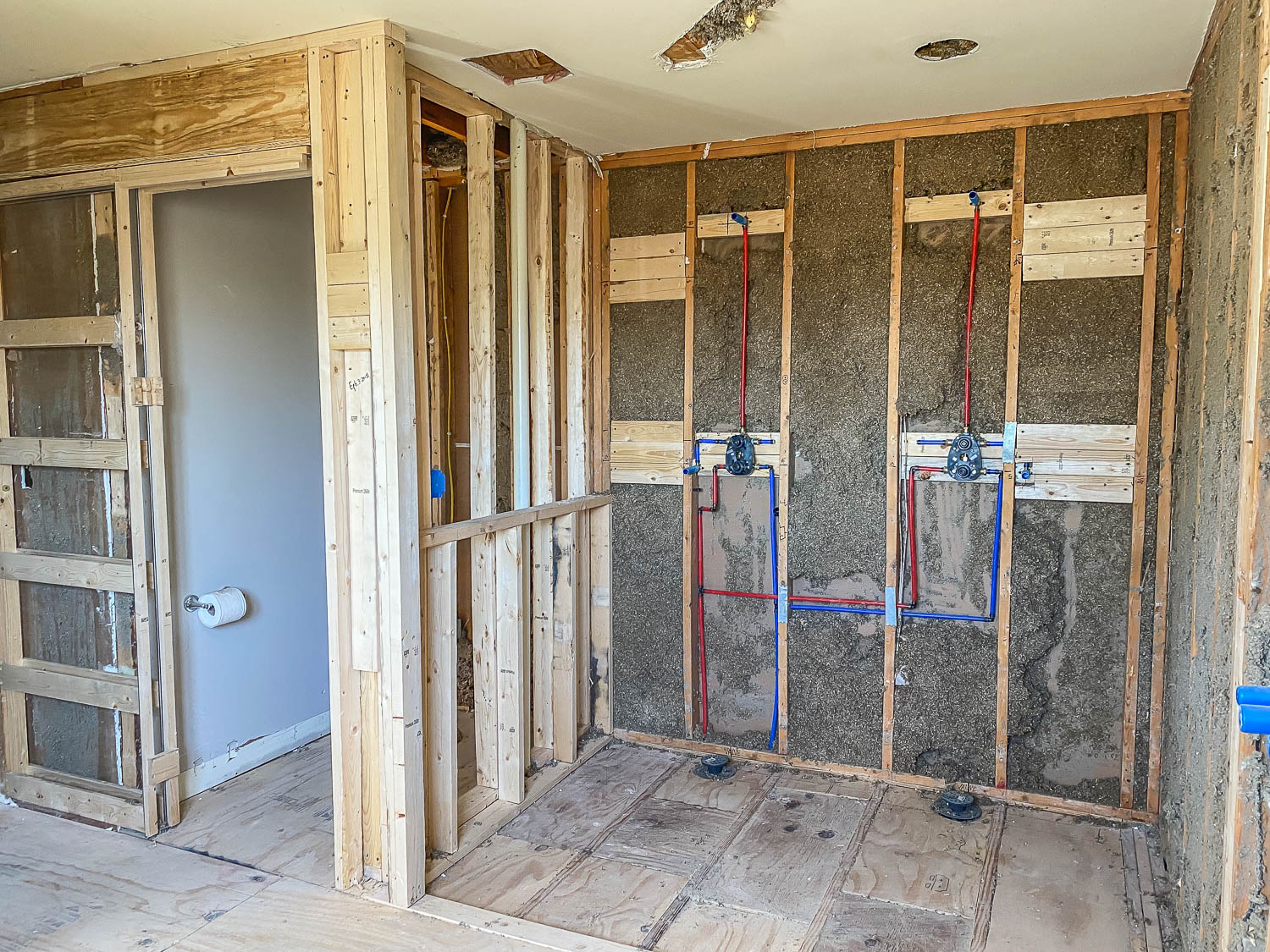 Gather Contractor Bids
We hired our friend, Josh Brantingham with JCF Properties to act as our general contractor and he did all the heavy lifting when it came to lining up subcontractor bids. We weren't able to zero in on an accurate budget for our master bathroom remodel costs until after those bids were in. I recommend getting at least 2 bids per job so you can compare the expenses, deliverables, and timelines and make a more informed decision. For example, we collected bids from 3 different electricians and found that 2 were on par with each other, while the 3rd was unreasonably high. Had we only received a quote from Electrician #3, we would have unknowingly overpaid! Labor costs for remodeling projects can vary greatly depending on location, availability, experience level, size of the bathroom, and project scope.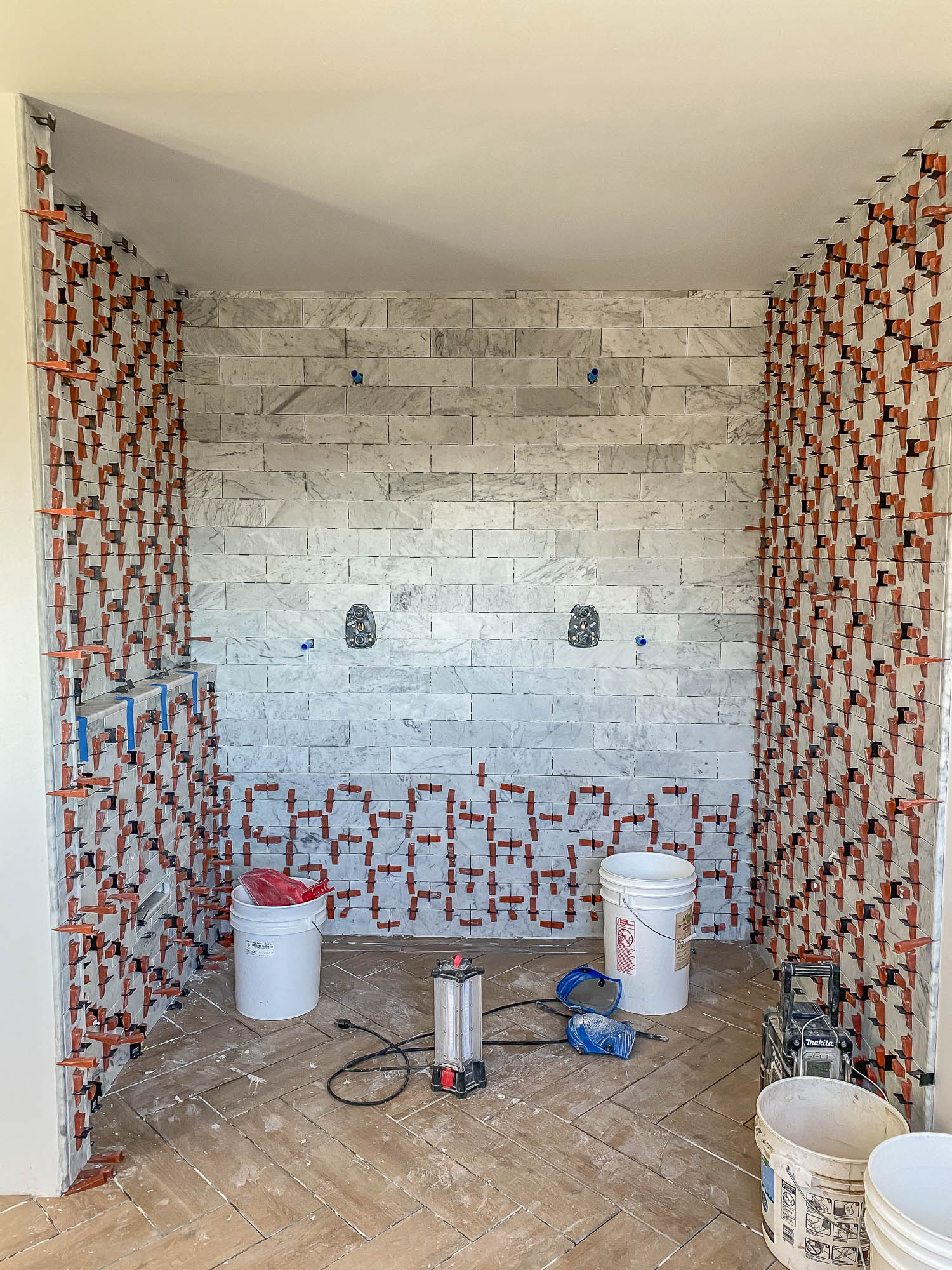 Finalize the Design
After all the bids were submitted, we were able to reevaluate the budget, which rang in at just over $23k, the lion share of the cost going towards plumbing, electrical, and tile work. This estimate did NOT include the fixtures and finishes (tile, lighting, sinks, toilet, etc.), so to get the overall average cost of the renovation, I had to do some research. One of the first things I do when tackling renovation projects is create a design board. Then, I go on a virtual window shopping spree (my favorite!) to gather and consider products, so I can compare costs.
I actually find budgeting to be somewhat liberating, rather than limiting. Setting a budget gives us permission to spend our hard-earned dollars. As in, "I get to spend X amount of dollars on lighting and X amount on cabinetry!" and so I can go on a hunt for light fixtures and cabinets at that price point.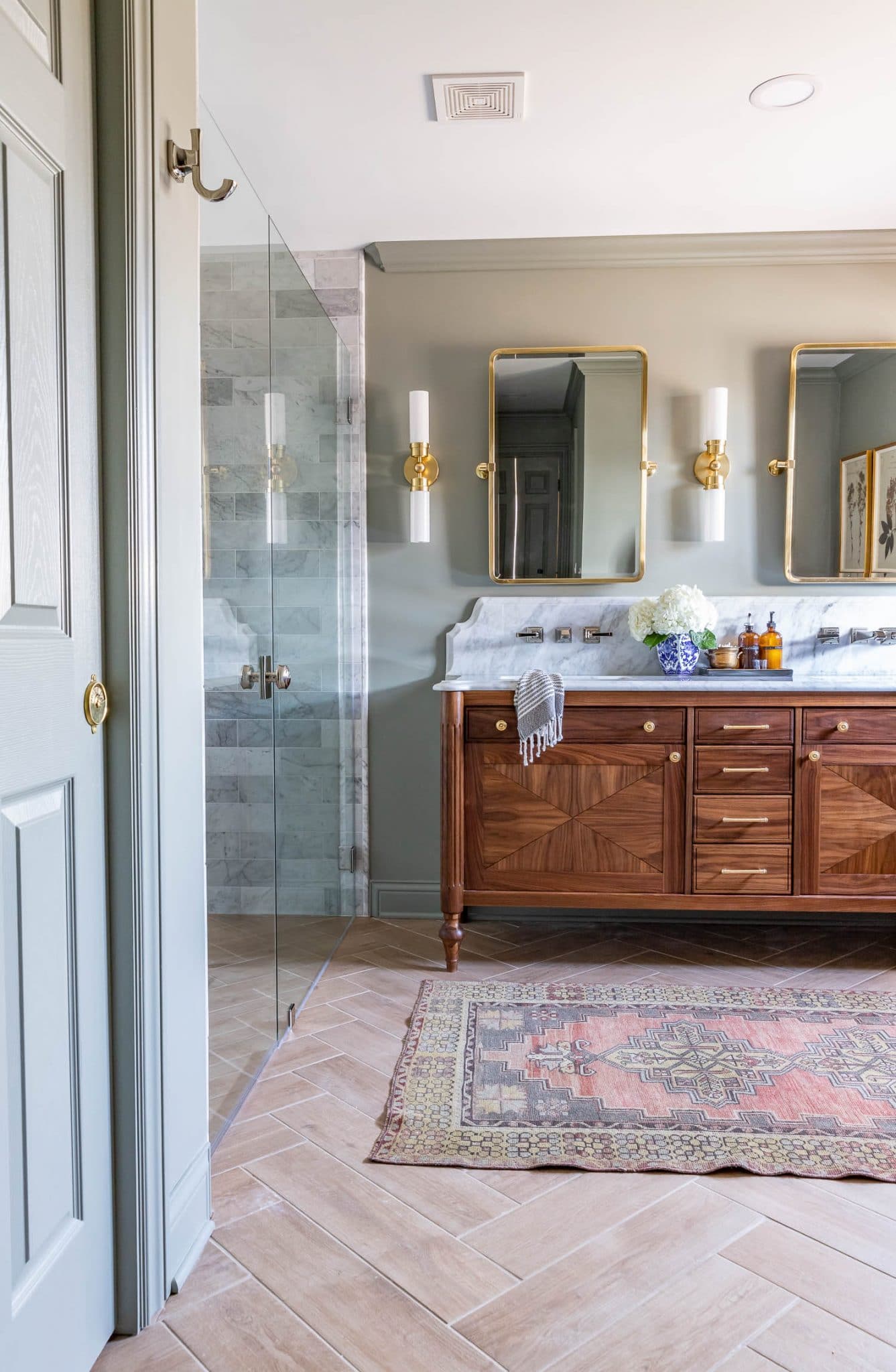 Factor in Unexpected Costs
It's a good idea for homeowners to budget for any unexpected costs that usually occur, so I add another 20% to the budget for that. After tallying the bids, products, and miscellaneous costs, our total cost landed at $34k for this bathroom renovation (clearly, I was blindly optimistic with that initial $20k number). To some, this may sound like an astronomical number for a bathroom remodel, but ours was a total gut job, taking the bathroom down to the studs and building everything back up.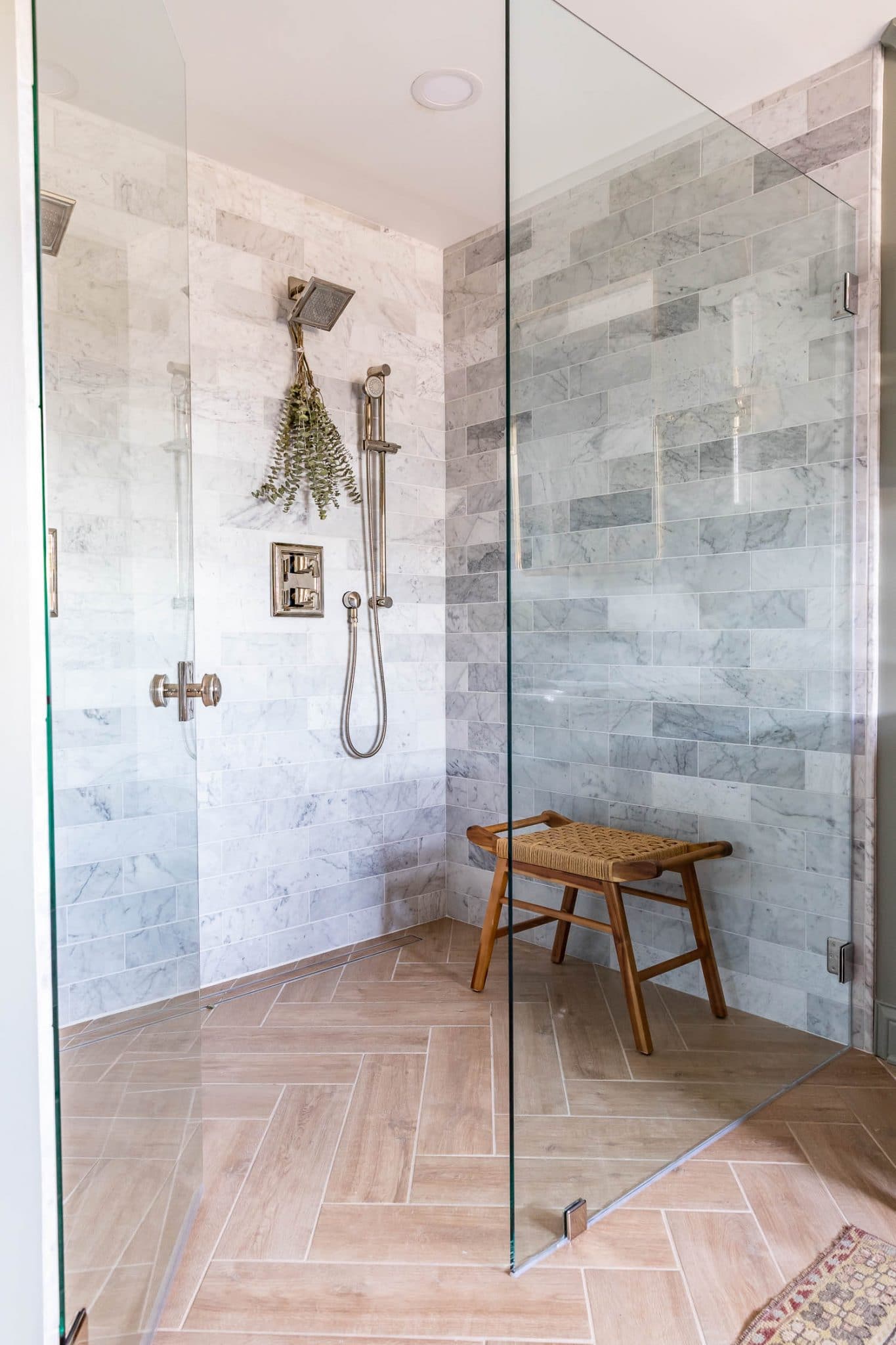 We moved and added plumbing and electrical, reworked the layout, removed the bathtub and went with a curbless double shower, which made the tile job a lot more difficult and expensive. We were able to save money by doing some of the work ourselves, like building the DIY vanity and doing all the trim carpentry. By the way, I shared a couple of crash courses on how to install baseboards and crown molding on my Instagram account, so if installing trim work has you stumped, my videos may help!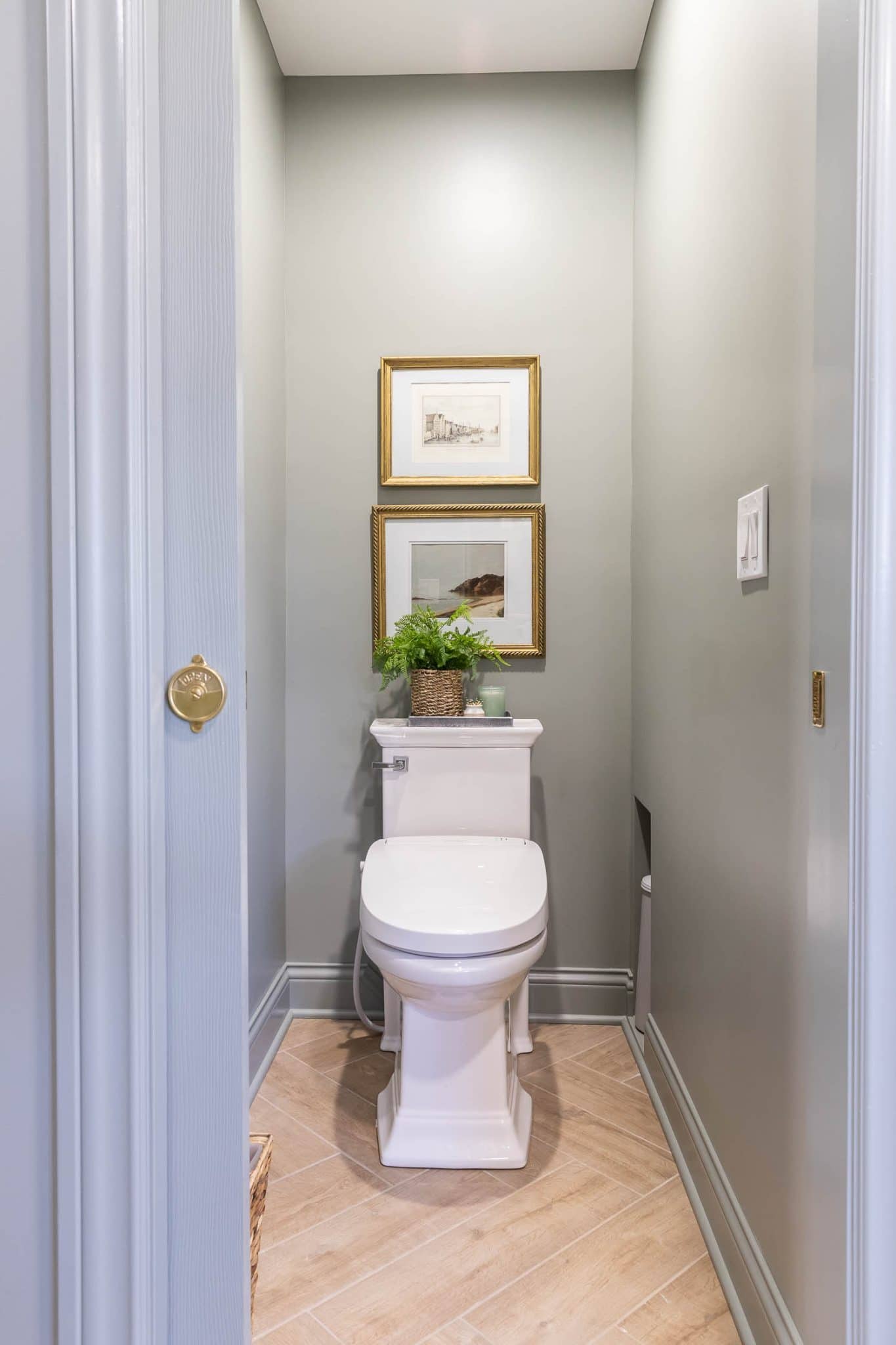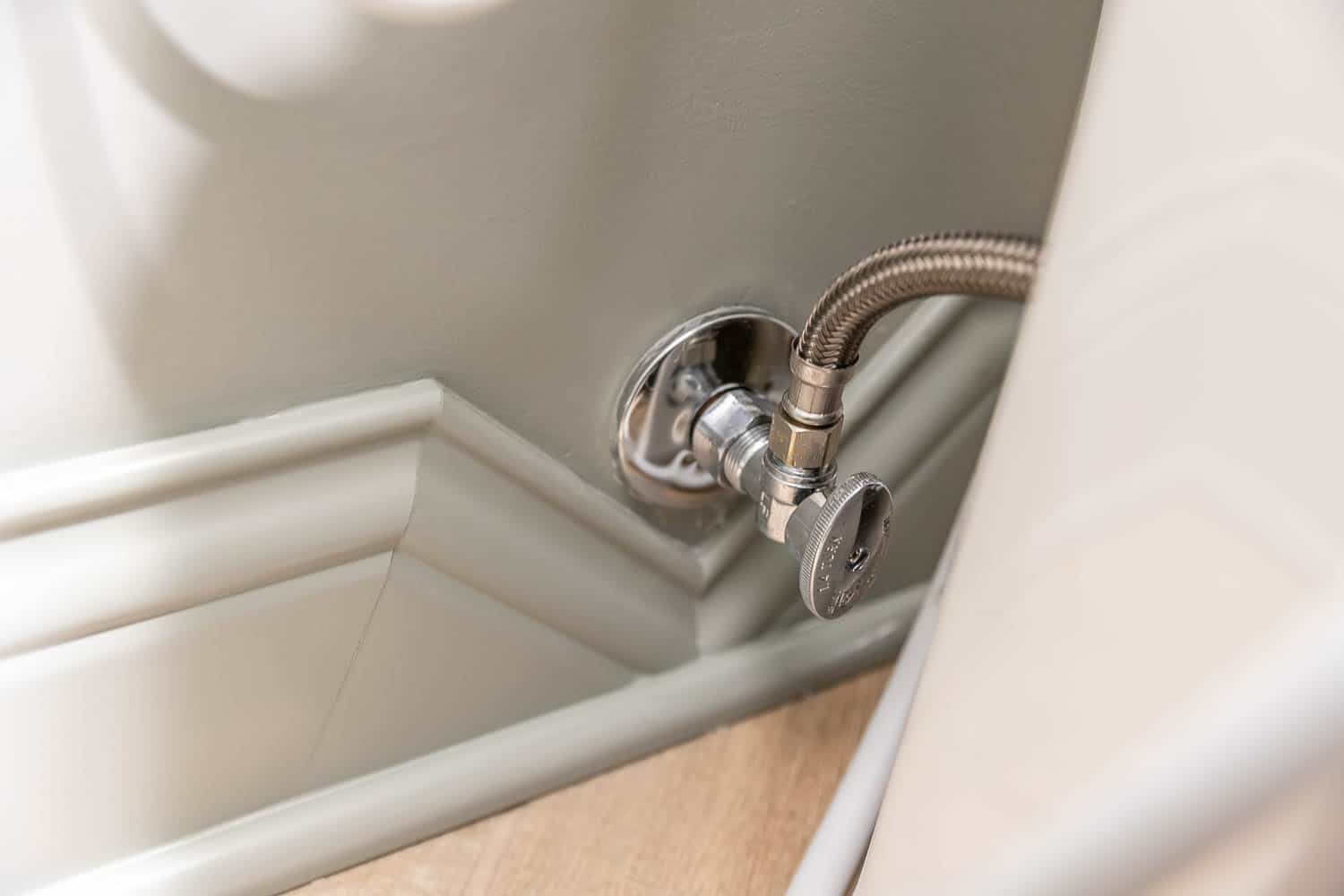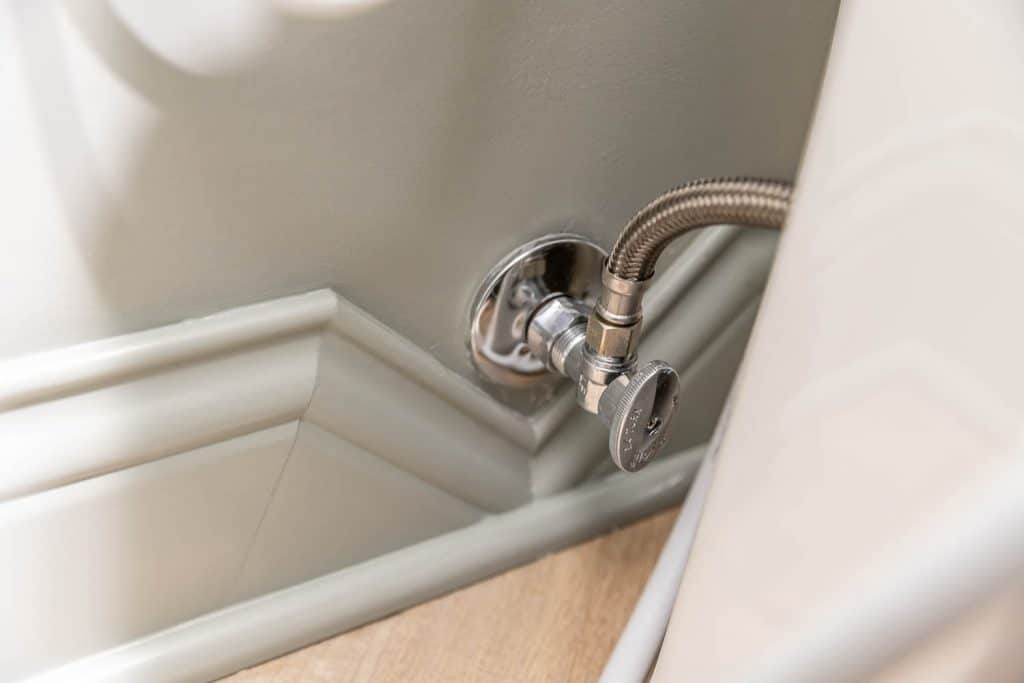 All in all, this bathroom remodel was definitely more expensive than I had initially expected, but with rising labor, material, and shipping rates, I can confidently say we did our best to stay within a reasonable spectrum. The changes we made not only improved the flow of the room and made it feel more spacious, but increased the luxury and functionality of the overall space. This bathroom remodel project should also increase our home's resale value.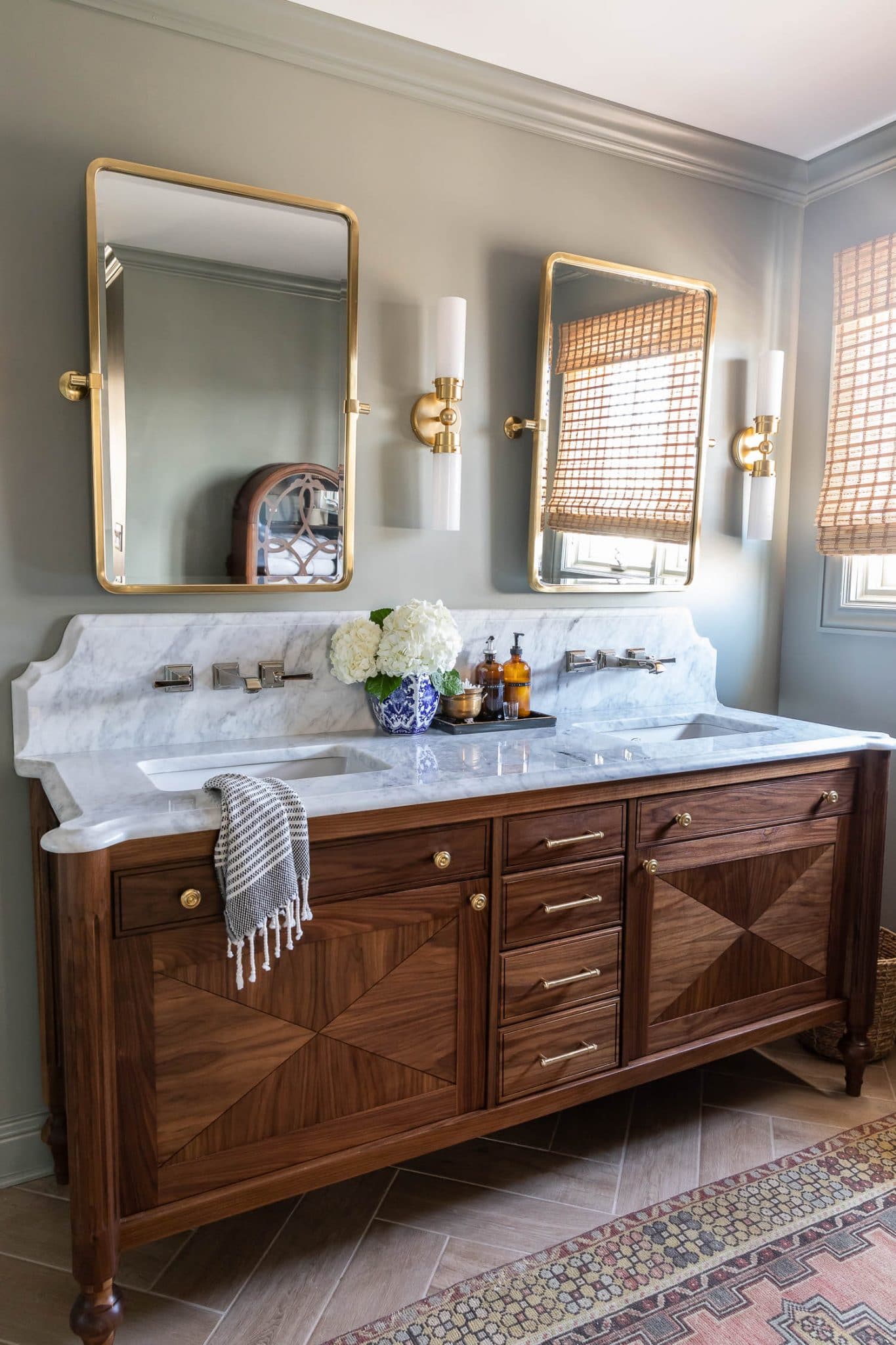 Primary Bathroom Sources
Paint color: "Pigeon" by Farrow & Ball, satin for the walls, semi-gloss for the trim
Marble countertop and curved backsplash: remnant from our kitchen remodel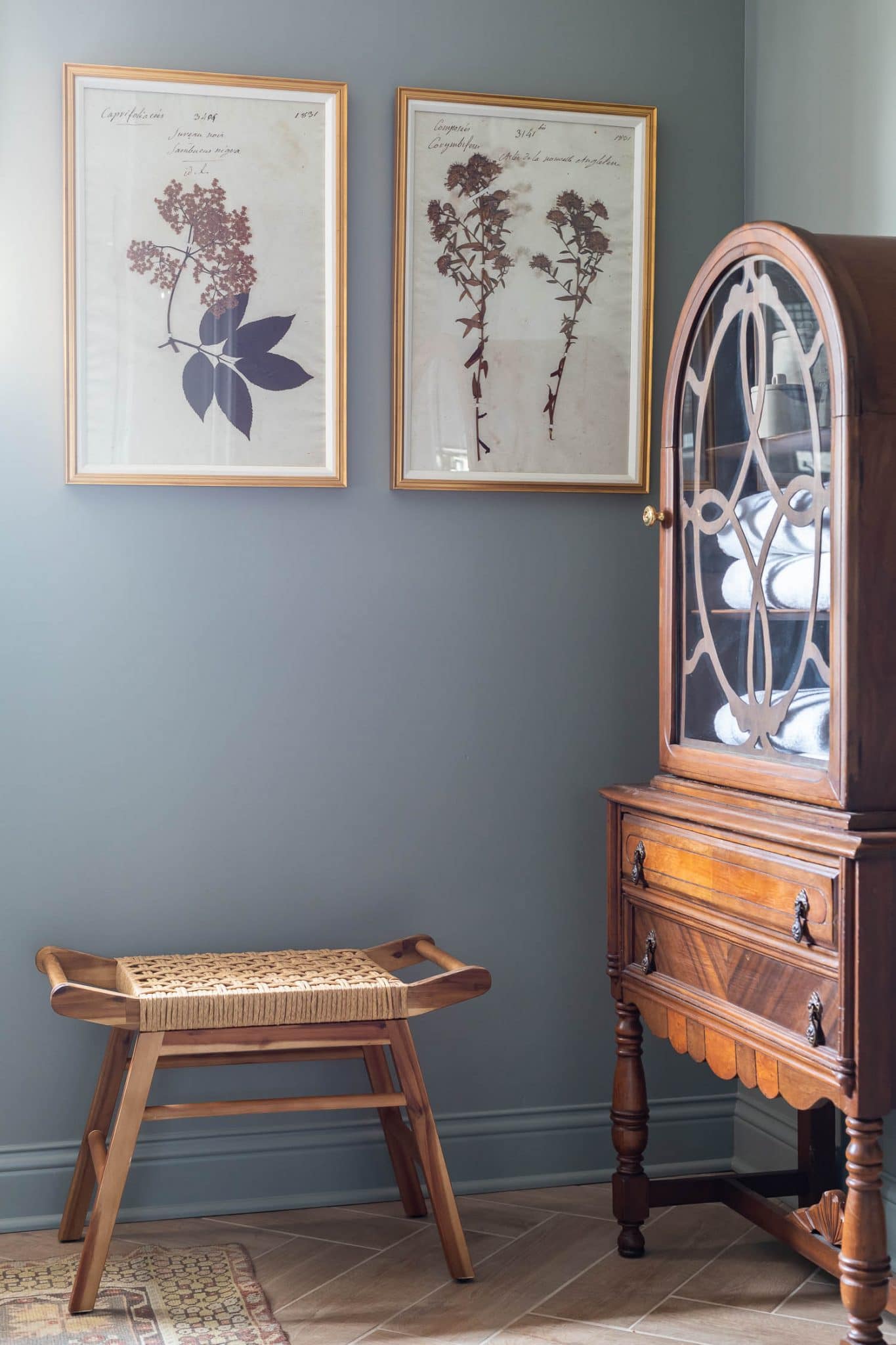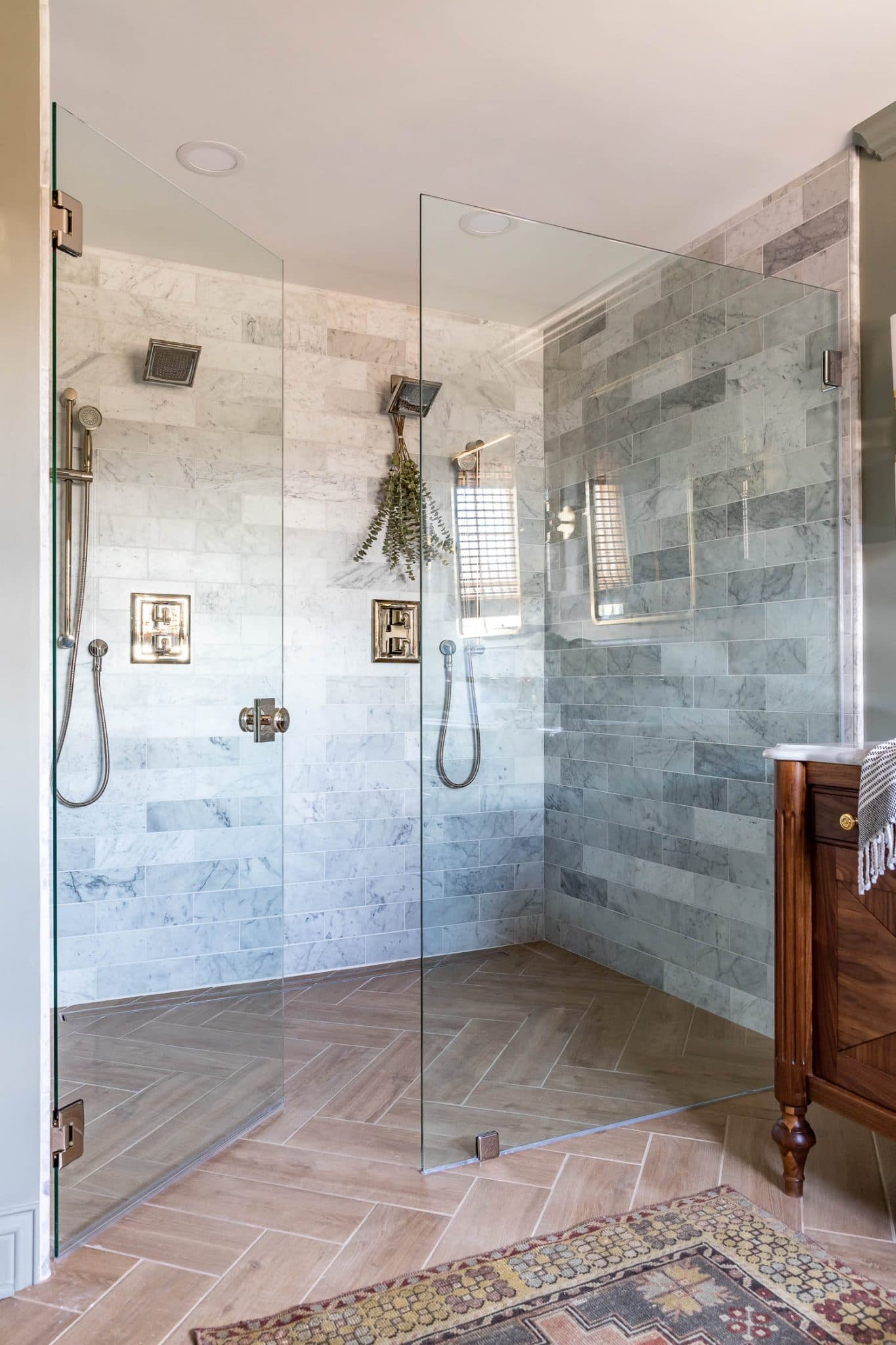 Shower glass + hardware: (sourced locally)