Our kitchen remodel is slowly but surely wrapping up and this is probably the most exciting update yet. The appliances have been installed! To say I'm head over heels in love with this range would be an understatement. I mean, just look at her. LOOK! AT! HER! She's a beaut, Clark!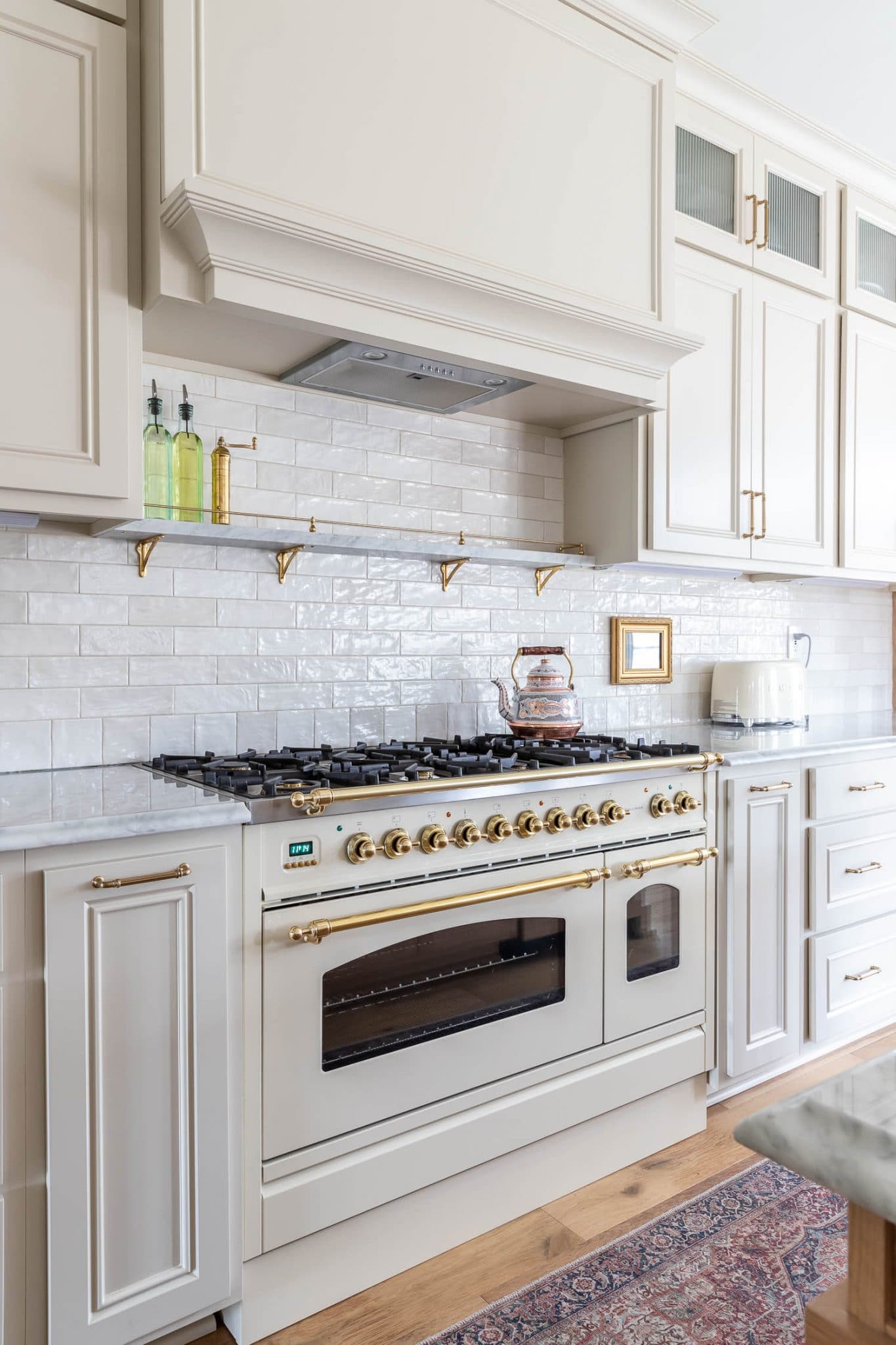 This kitchen remodel would not have been possible without the help of one of my favorite brand partners, The Home Depot. If you've spent any time at all here at The House of Wood, you'll know how The Home Depot Mobile App is my lifeline when it comes to planning and executing DIY projects and home renovations. I use the app daily to locate, research, and order products, as well as create and organize lists for each project, which helps me manage the chaos!
You can also control fulfillment services via the app – you can choose whether you want to pickup your order in-store, curbside, or have it delivered. There is also an image search feature that helps me identify a product and locate it in the store. This app is incredibly powerful and essential when it comes to project planning.
When we embarked upon this kitchen remodel (way back in July!), we never expected it to take this long. Yet here we are, six months later, with a kitchen we feel incredibly grateful to cook and eat in! It's been a long time coming. If you follow me on Instagram or Facebook, you'll have seen some of the major snags we hit during the renovation, which included having to redo some of the cabinetry and one countertop. But! Remodels rarely go off without a hitch and everything is "figure-outable." I believe that if a problem can be solved with either time, effort, or money, then it's not truly a problem. And with that, let's take a closer look at these show-stopping appliances.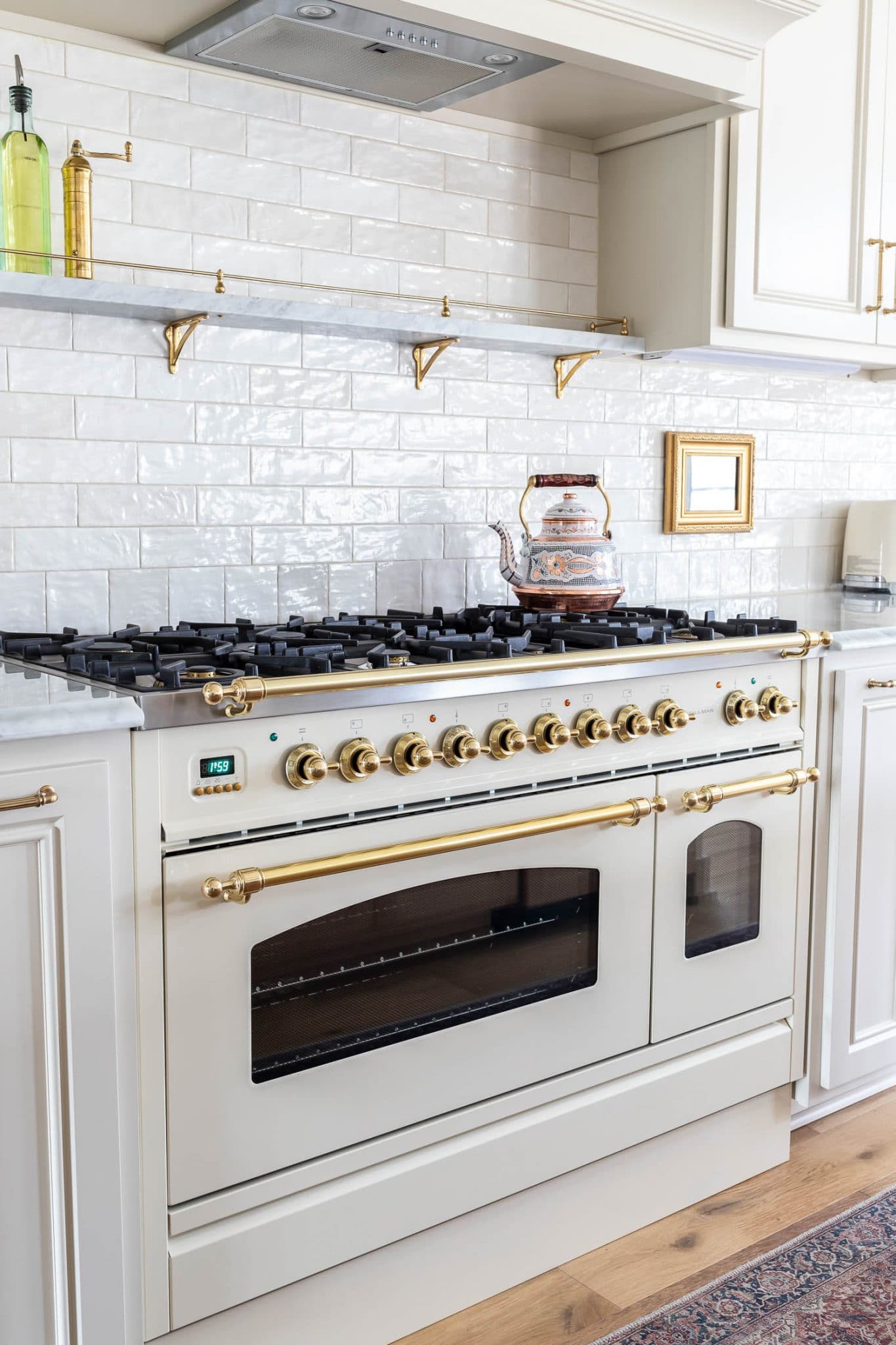 You may be familiar with the luxury Italian appliance brand, Ilve. Ilve and Hallman ranges are essentially the same (they're manufactured in the same factory in Italy), but Hallman ranges are almost half the cost of an Ilve range! While Hallman and Ilve are manufacturing partners, they do manage their own logistics, customer support, pricing, and sales strategies independently.
We've only had her for about a month and while I'm still learning how she operates, so far, I love EVERYTHING about her. The oven has so many different settings, including a super fast pre-heat setting, which pre-heats the oven quicker than any other oven we've had and the massive 48-inch 7-burner cooktop feels so spacious and luxurious. This range is such a stunning statement piece in our kitchen! They are made-to-order from The Home Depot and man, she was WORTH. THE. WAIT.
The Home Depot offers free delivery and haul away services on appliance purchases $396 or more, as well as free delivery on more than a million items. It literally felt like Christmas morning when my beautiful range arrived! And it was delivered straight to my doorstep!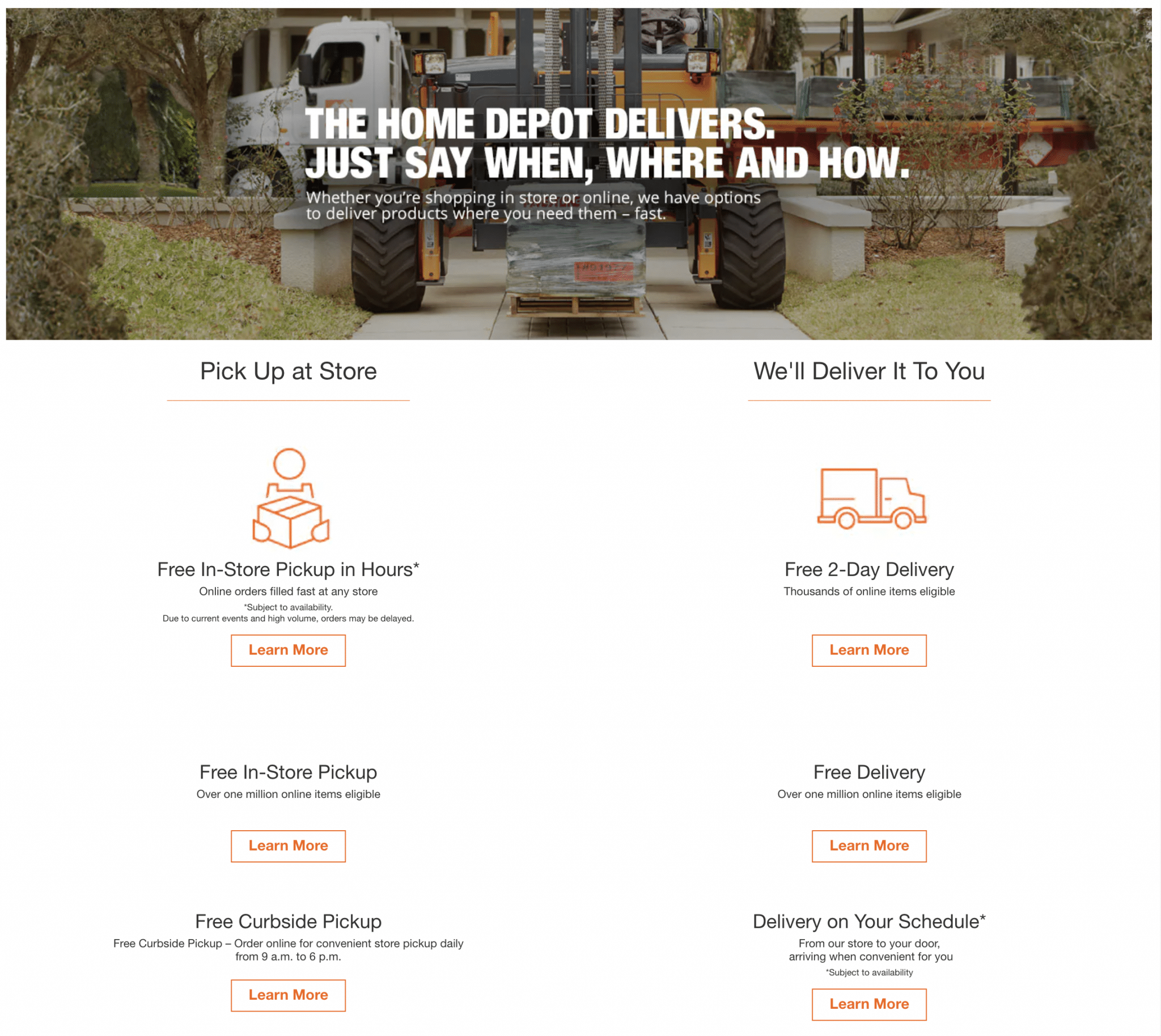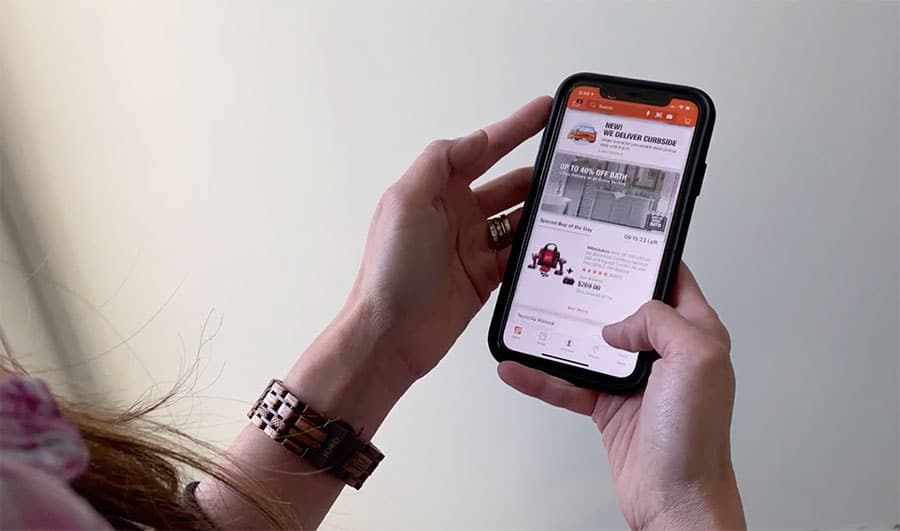 Kitchen Remodel Progress
By the way, if you'd like to follow our kitchen remodel from start to finish, here are some posts you may have missed: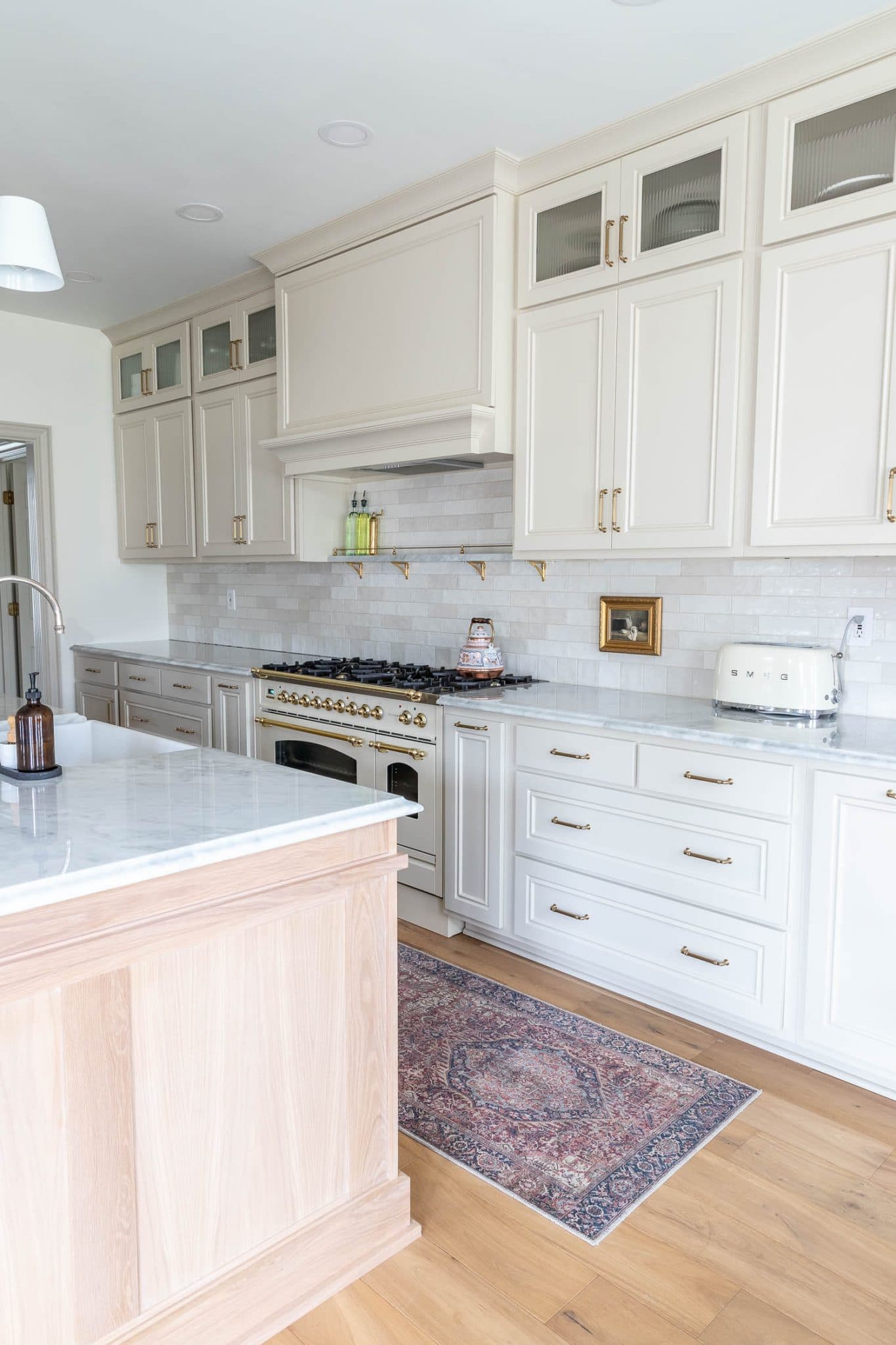 Another appliance we're totally in love with is our new KitchenAid Panel Ready Built-In Dishwasher. We've had it for several months now and have been completely happy with it so far. It's whisper-quiet (we can hardly tell it's running!) and our dishes come out sparkling clean. The white oak panel was custom fabricated to match our kitchen island.
If you recall, we used to have an over-the-range microwave, which was a bit of an eyesore and an inconvenience to use. Reaching up overhead for piping hot dishes isn't exactly the safest option, so I really wanted to relocate the microwave to a more manageable (and hidden) place. I was so happy to find this Sharp Microwave Drawer. We tucked it away in the kitchen island, out of the main sight lines. I also prefer the slide out drawer over a microwave door and love that the controls are streamlined and concealed, flipping out for easy access.
There are few more small things we need to complete in this kitchen (like hanging my cutting boards on the wall) and then we'll be ready for the full reveal! I cannot wait! Stay tuned…
Product Sources: