Hello and happy FriYAY, friends! I'm so excited to be working with Shelly from 100 Things 2 Do again this year! We've got a lot of killer projects planned for y'all in 2019. But first, let's get 2018 wrapped up like a bow. After the holidays were over, Shelly found that she needed a way to organize her wrapping paper and gift bags, so she made this Behind-the-Door Storage Shelf!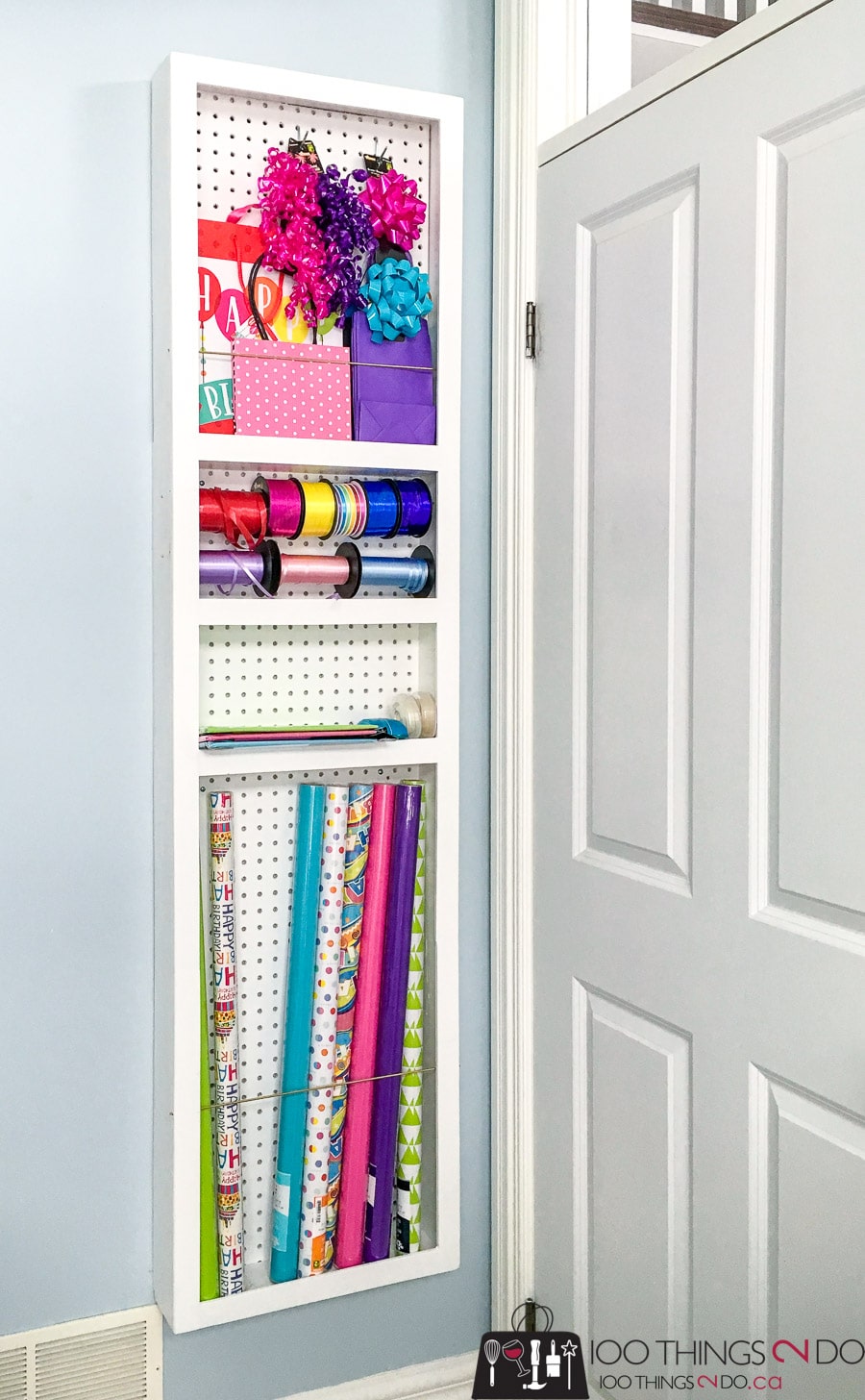 I love how compact the design is, and yet it's got plenty of functionality. We're sharing the free plans and tutorial for you! You can download the free plans by clicking the gray button below, and be sure to read Shelly's tutorial, where she shares a lot more photos and building tips.
Shelly loved this gift wrap storage shelf so much, she built another smaller one for her girls' bathroom to store and organize their beauty supplies. She used some scrap plywood she had and actually made the face frame trim by ripping scrap 2×4 down! If you don't have a table saw to do this, there are also store-bought options, like lattice molding or lath. Also, you can make your shelves totally adjustable with this shelf pin jig. I love these behind-the-door storage shelves so much – I may just have to make a few for myself!