*I've been traveling quite a bit lately so I never got around to decorating my mantel for Spring this year. I've rehashed last year's Spring mantel post to share with you today. Recycling is good for the earth.
It's always a challenge for me when it comes to decorating our mantel for the seasons because it's so massive, at almost 12 feet long! That's a lot of space to style. Here it is, all dressed up for Spring with cheery pops of yellow. Having fresh flowers in the house feels like such a luxury to me – it makes me feel like a bona fide grown-up!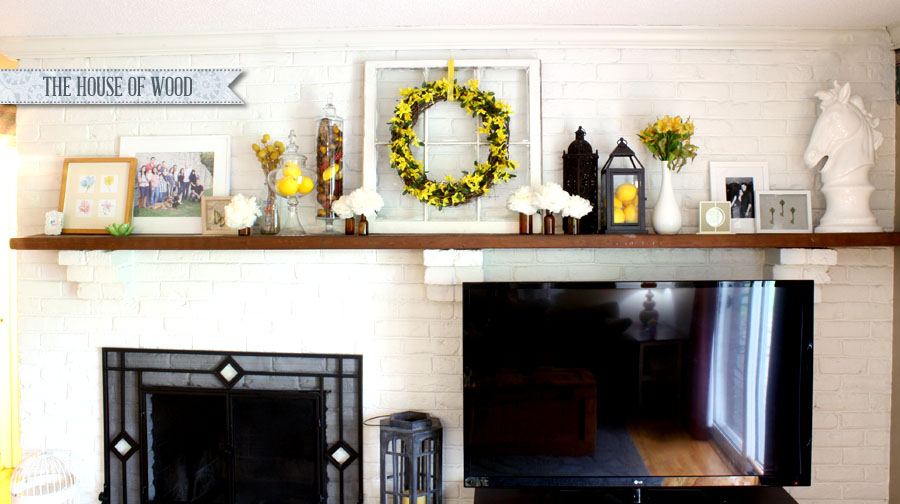 These vintage apothecary bottles were a gift from a very dear friend and another sweet friend gave me some beautiful peonies from her garden. Just looking at this little vignette makes me feel so happy and loved. I have the sweetest and most thoughtful friends.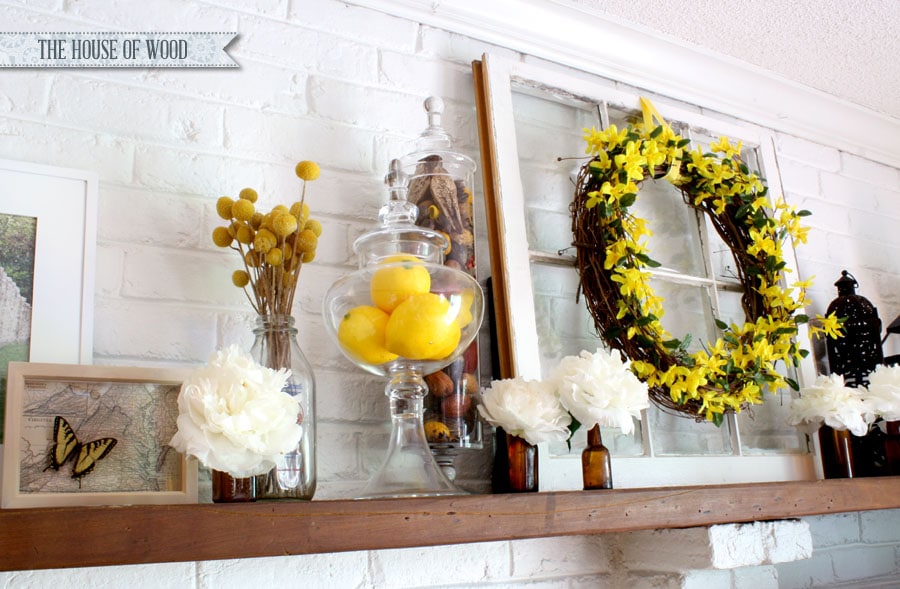 I bought the window pane from a thrift store for $10 and hung a DIY wreath on it. I just bought a garland from the craft store and secured it to a grapevine wreath with some clear fishing line. Easiest DIY wreath ever. And it's so easy to change it up from season to season. The framed map with the preserved butterfly is from this Etsy shop.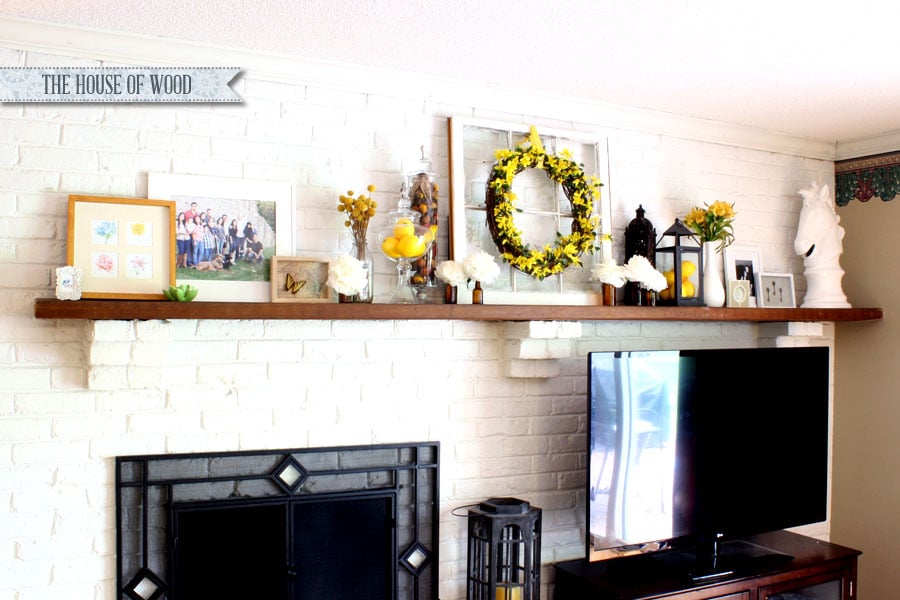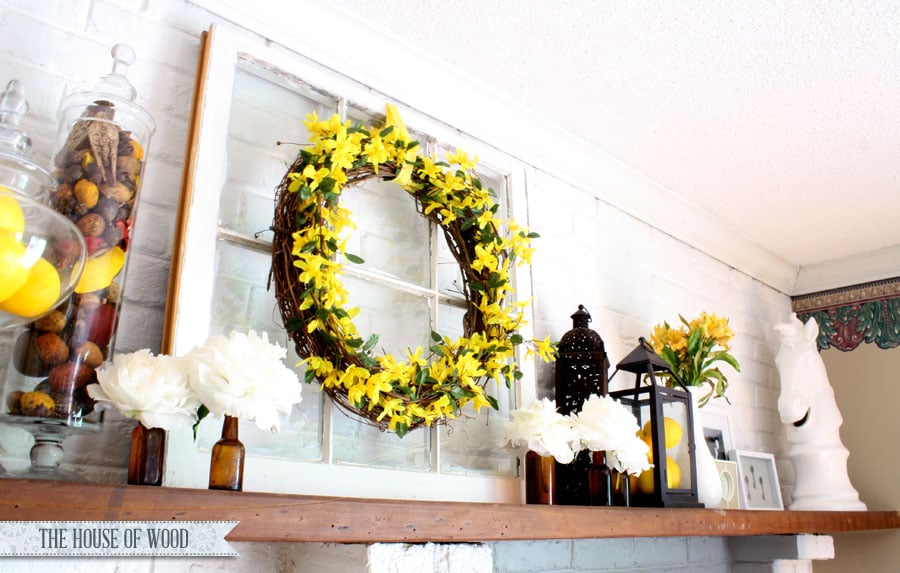 Ahhh… Spring. You are so intoxicating. I just love how this cheery Spring mantel just brightens up the whole room. Wishing you a lovely week and a very happy Spring!