It's always a challenge for me when it comes to decorating our mantel for the seasons because it's so massive, at almost 12 feet long! That's a lot of space to style. Here it is, all dressed up for Spring with cheery pops of yellow. Having fresh flowers in the house feels like such a luxury to me – it makes me feel like a bona fide grown-up!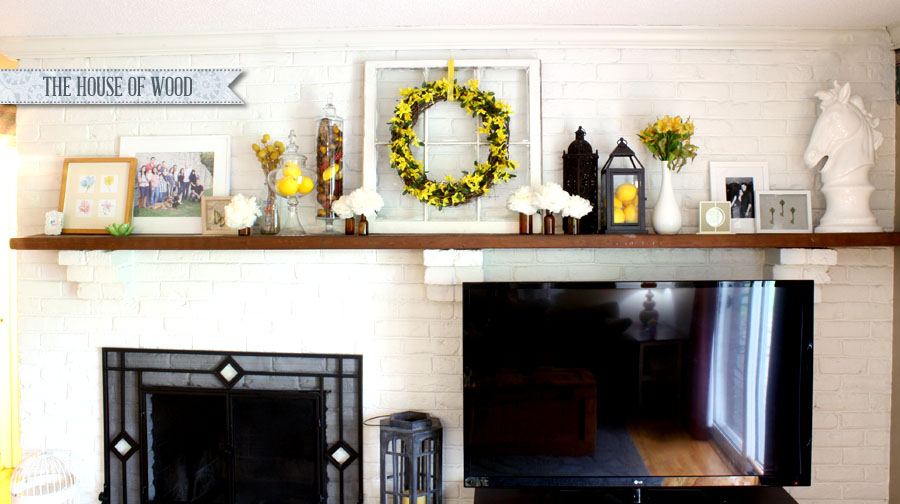 These vintage apothecary bottles were a gift from a very dear friend and another sweet friend gave me some beautiful peonies from her garden. Just looking at this little vignette makes me feel so happy and loved. I have the best friends.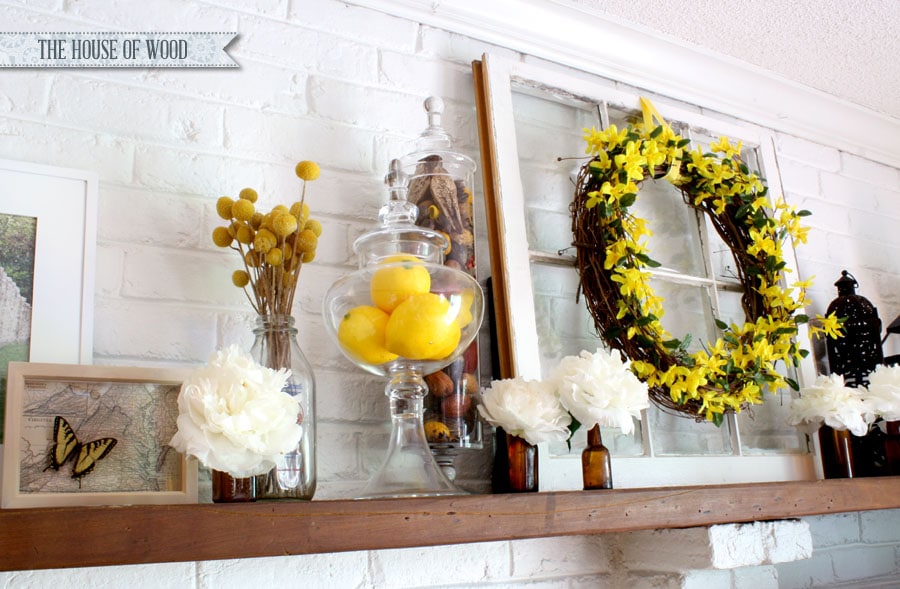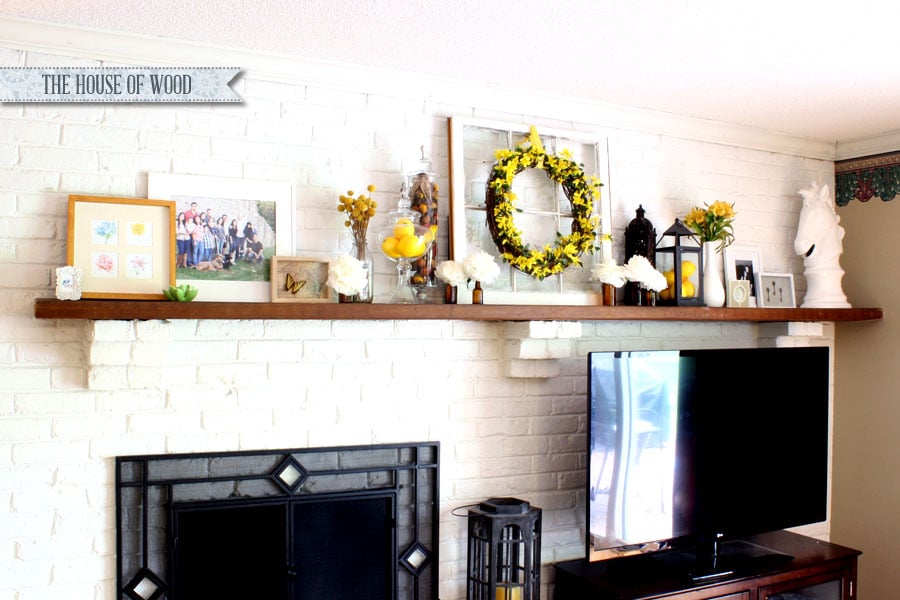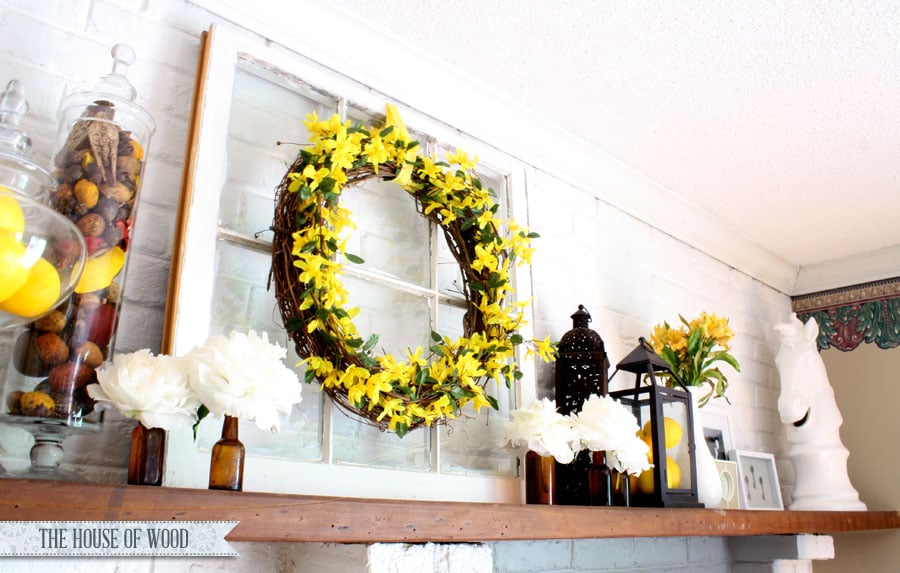 Ahhh… Spring. You are so intoxicating. I just love how this cheery Spring mantel just brightens up the whole room. Wishing you a wonderful weekend and a very happy Spring!