I'm a firm believer in the "a place for everything and everything in its place" mentality and our winter-wear situation was getting out.of.control. After getting home, we'd all just gotten into the habit of throwing our coats, gloves, scarves, hats, and bags over the back of the couch and it was driving me insane! We were in desperate need of a mudroom or coat closet but since we have neither, I decided to create a designated drop zone for all of our coatroom clutter. This was the quickest and easiest DIY project ever and I am SO glad we finally tackled it!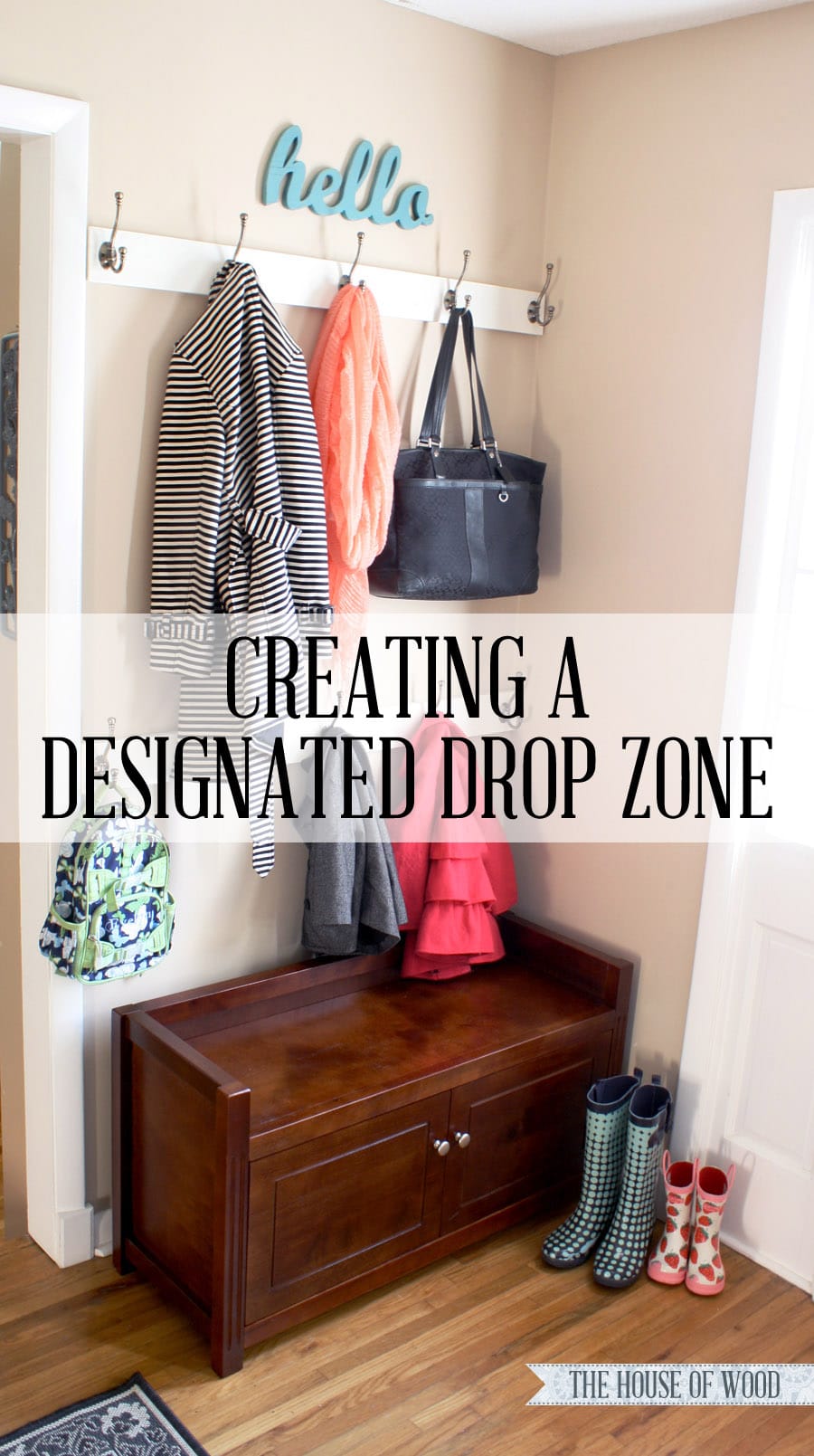 First, I measured the wall space where the coat racks were going to go, then I cut a couple of 1×4 pine boards to fit. After a quick sanding, I brushed on 3 thin coats of white latex paint. Once dry, the boards were ready to be hung. Now, I handle myself perfectly well around serious power tools, but when it comes to using a stud finder, I'm a complete novice. I just don't understand why it refuses to work for me! I sheepishly had to solicit the help of my ever-obliging (er… maybe tolerant is a better word) husband to find the studs in the wall.
Picture this cheese ball pointing to himself saying, "why do you need to use a stud finder? I'm right here." Hyuk hyuk. You're hilarious, Dear. Once my Stud found the studs, we marked them and hung the boards up on the wall screwing 3″ wood screws into the studs, one at adult height, and the other at toddler-height. Because we're renting, I opted not to use construction adhesive to adhere the boards to the wall. So far, they seem pretty sturdy without it, but if you're looking for a more permanent solution, you might choose to use the glue.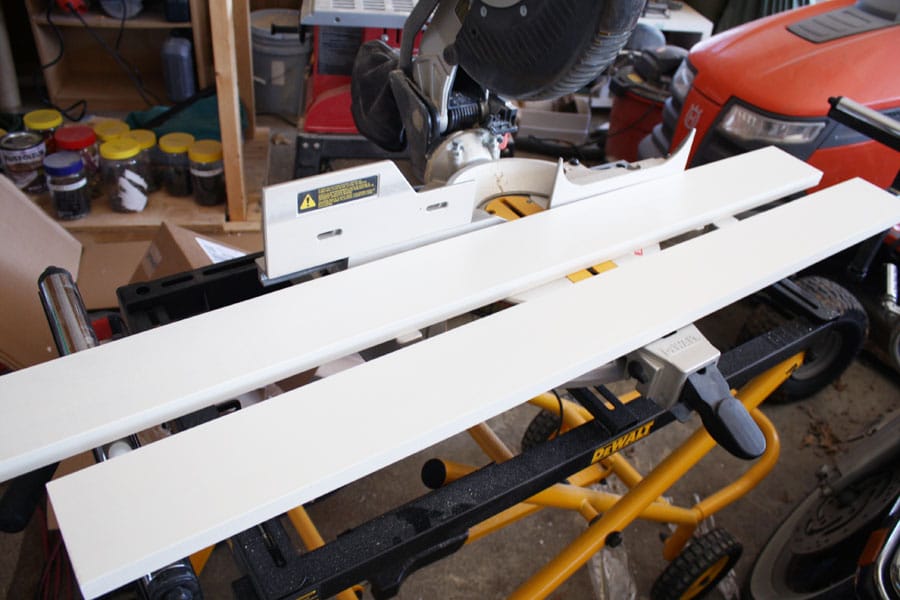 Look at these coat hooks. Aren't they sooooo pretty? DLawless Hardware was so kind and generous to send them to me! I had a hard time deciding which ones I liked best because they have so many different choices, but in the end, these hooks with their gorgeous antique brass finish had me at hello.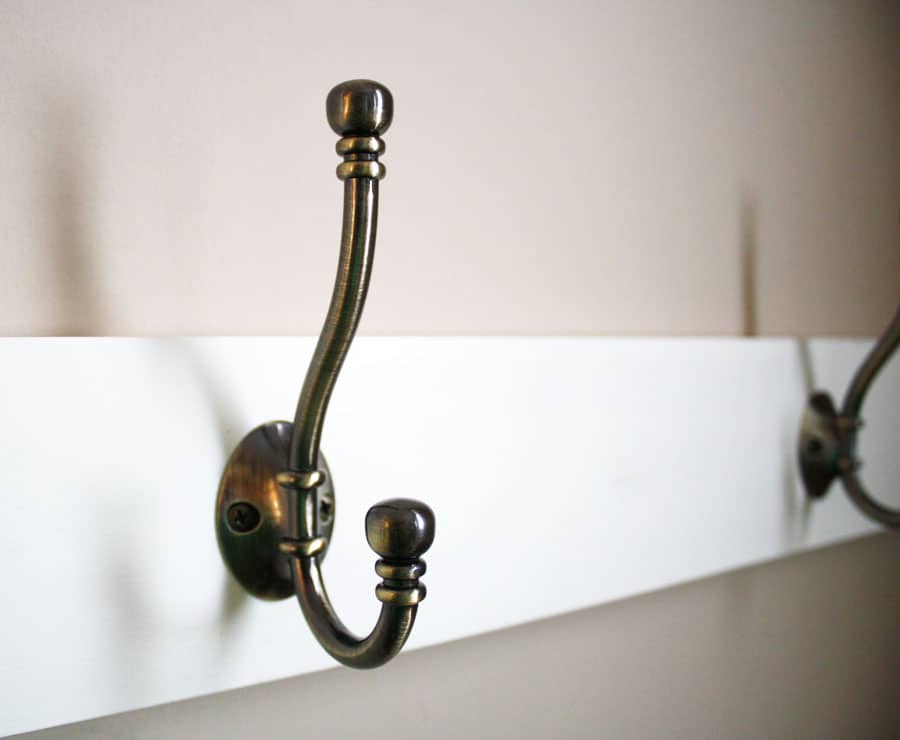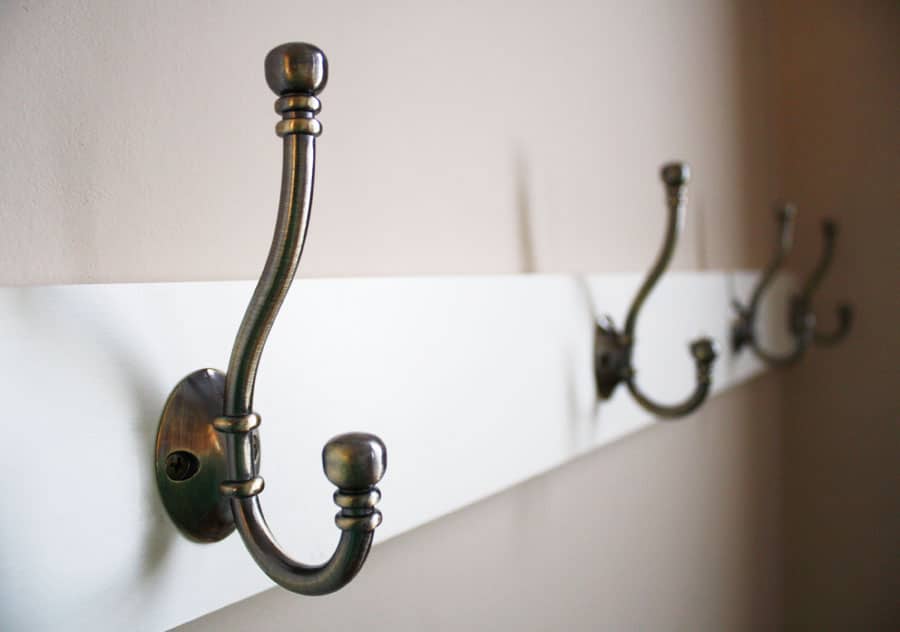 Hello, Gorgeous. How you doin'?
I measured the center point on the boards, then screwed the first coat hook in and worked outward from there. Super easy!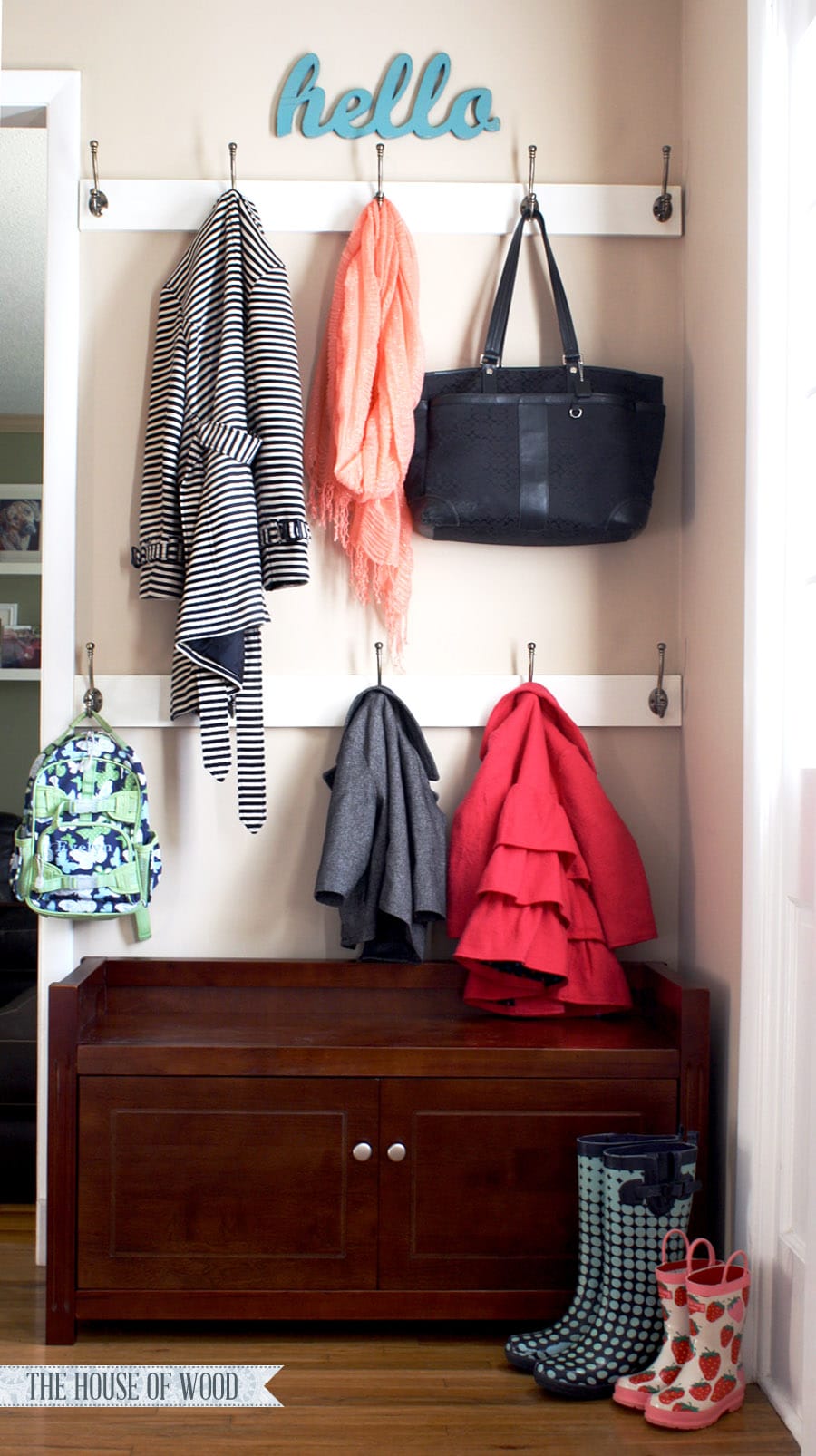 And how about that cute bench? I love the size and storage it offers, and it was a steal on Joss & Main, but I'm not sure I'm sold on the wood tone. I'm considering painting it, but don't know what color. What do you think? Thoughts, suggestions?
Ahhh… finally! Our couch can emerge victoriously from under all of that winter-wear wreckage and I can breathe again, knowing there's a place that corrals our coat clutter… juuuust in time for Spring. Story of my life. Well, it may be time to put away the winter coats, but there will always be bags and hats and scarves and shoes that need tidying up no matter what the season and now we have a designated place for 'em. Holla!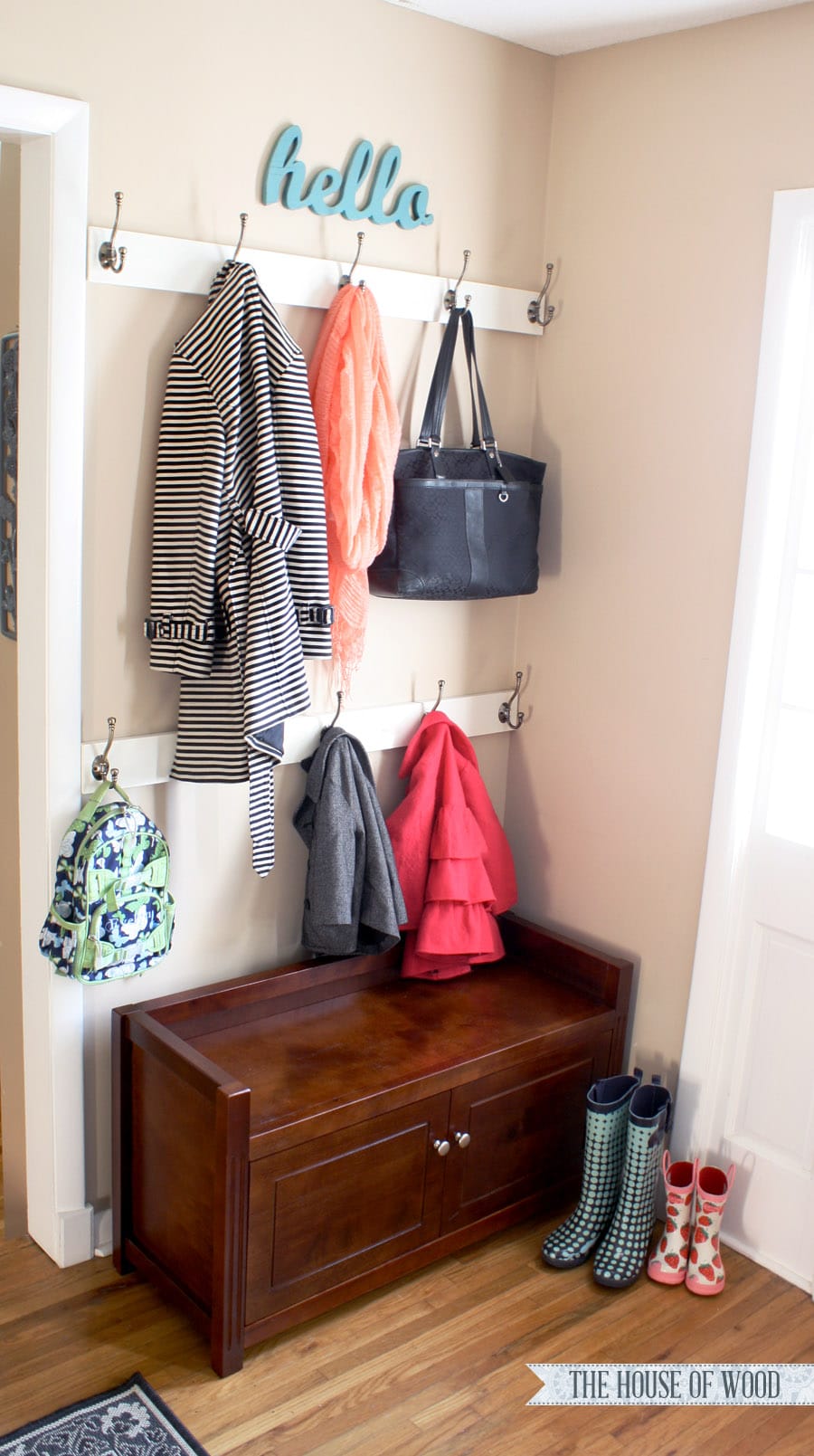 A huge thanks goes to DLawless Hardware for generously providing the beautiful coat hooks for this project. How about you? How do you calm the clutter?